Easter Nests
Easy, classic Easter Nests topped with everyone's yummy favourite - Mini Eggs!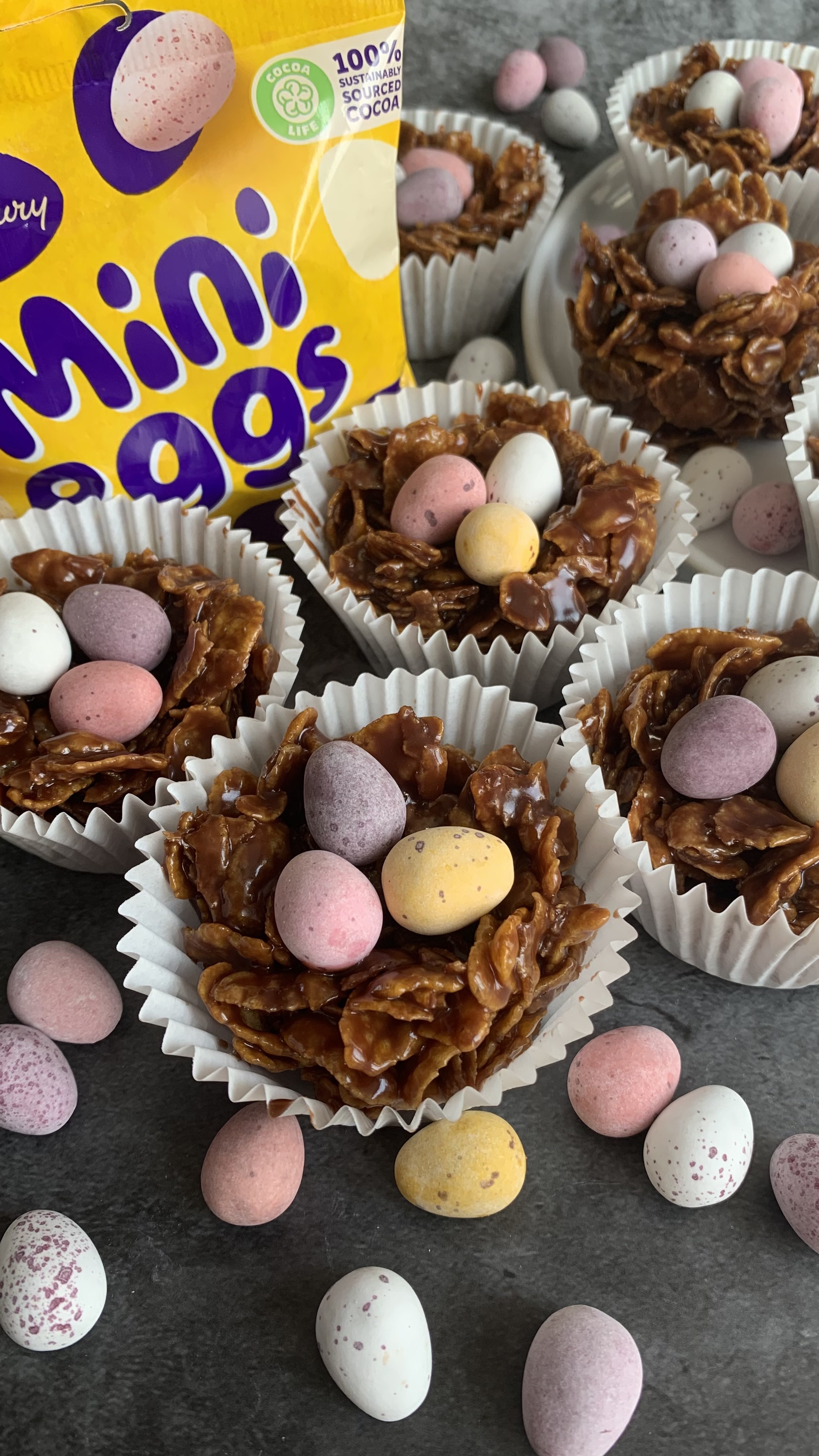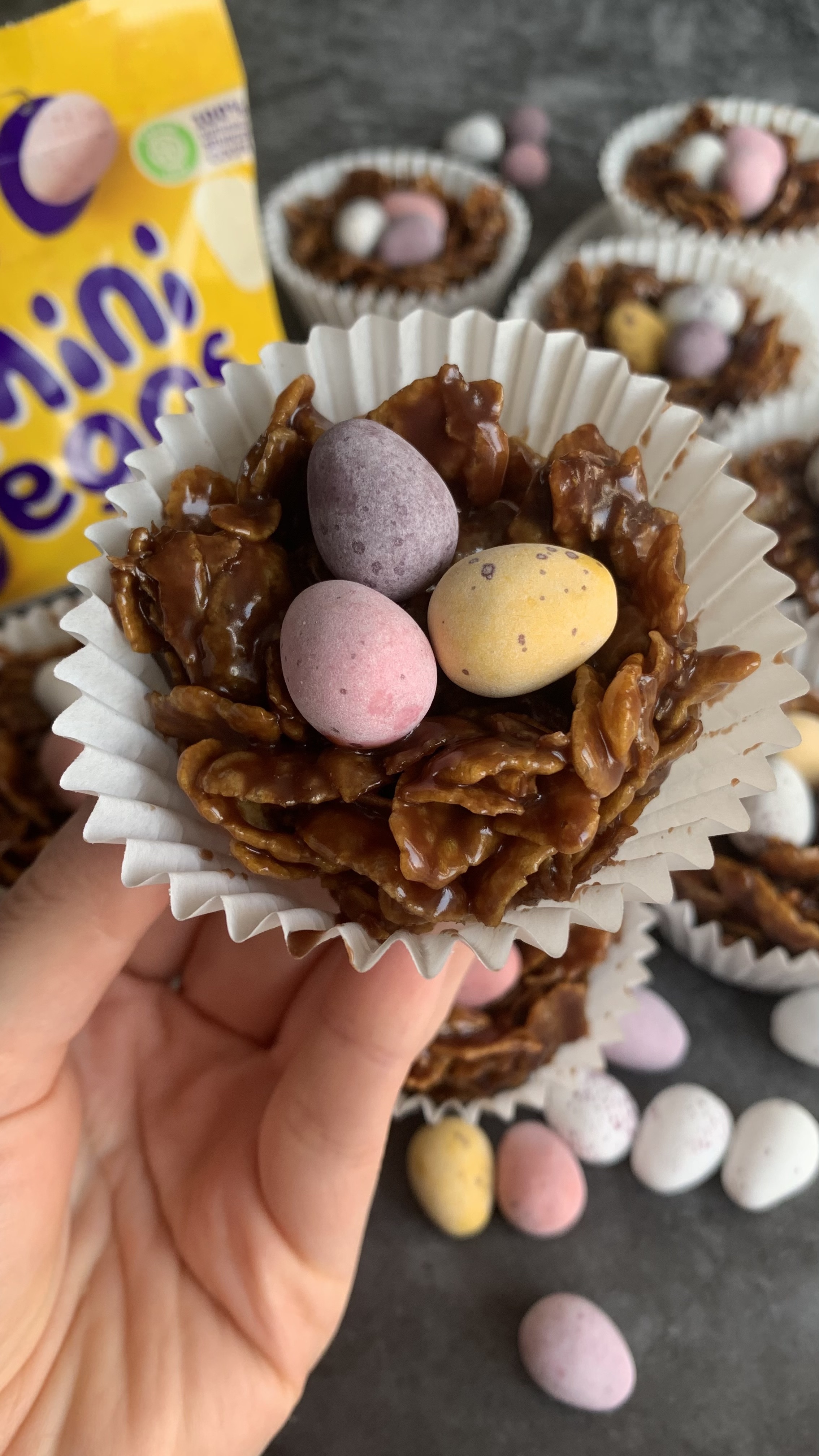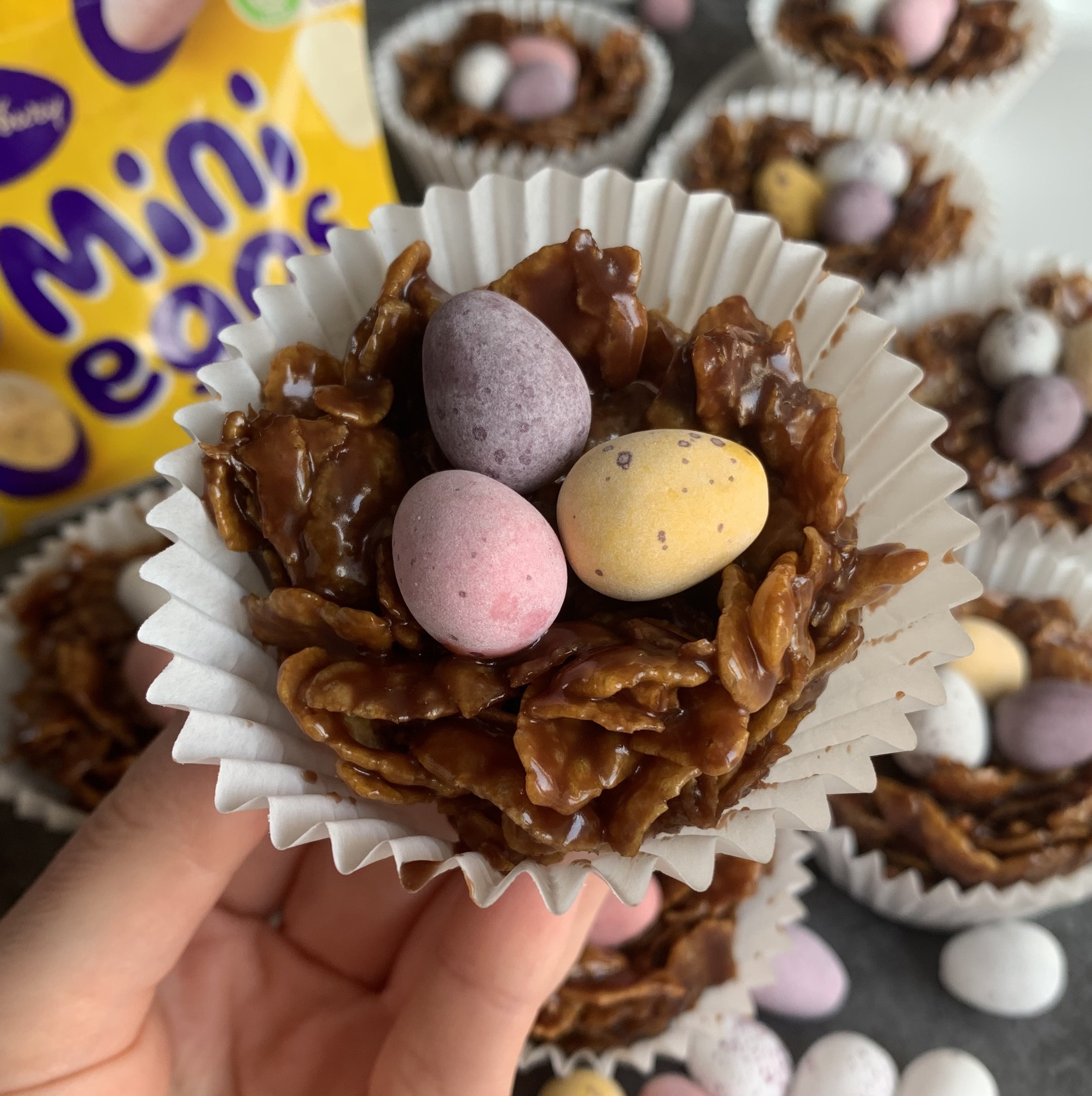 Easter Nests
Difficulty
Time 15 minutes (plus 1 hour cooling)
Servings 12
Ingredients

300g Milk Chocolate, chopped
75g Butter (I used unsalted, but salted would also work)
75g Golden Syrup
175g Cornflakes - Or Rice Krispies!
300g Mini Eggs - Or your favourite Easter choc!

Method

Line a 12 hole cupcake/muffin tin with cases. Pour the cornflakes in to a large bowl and set aside.
Chop/break the milk chocolate and gently melt along with the butter and golden syrup in a saucepan on a low-medium heat. Take off the heat when the mixture is smooth and runny. Be careful to not burn the chocolate!.
Pour the melted chocolate mixture in to the large bowl along with the cornflakes, and stir until fully combined.
Using teaspoons, divded the mixture between the 12 cupcake cases. Press the mix down a little to help it stick together. Decorate with mini eggs (or whichever Easter choc you're using!).
Leave to set in the fridge (this takes approx 1 hour in my fridge). Enjoy!

Notes

- Store your Easter Nests in the fridge in an air tight container, where they will last for 3+ days!
- I've used milk chocolate but you could use dark chocolate, or a mixture of milk and dark for a less sweet choc nest! White chocolate could also be used - If using white chocolate leave out the golden syrup and butter as it's not needed and may cause the mixture to split.

Recommended Equipment and Ingredients*

*I earn a small amount of money if you buy the products after clicking the links. You will not be charged extra for this. Thank you for your support!