Nutella Flapjacks
Classic buttery and chewy flapjacks with a yummy Nutella twist!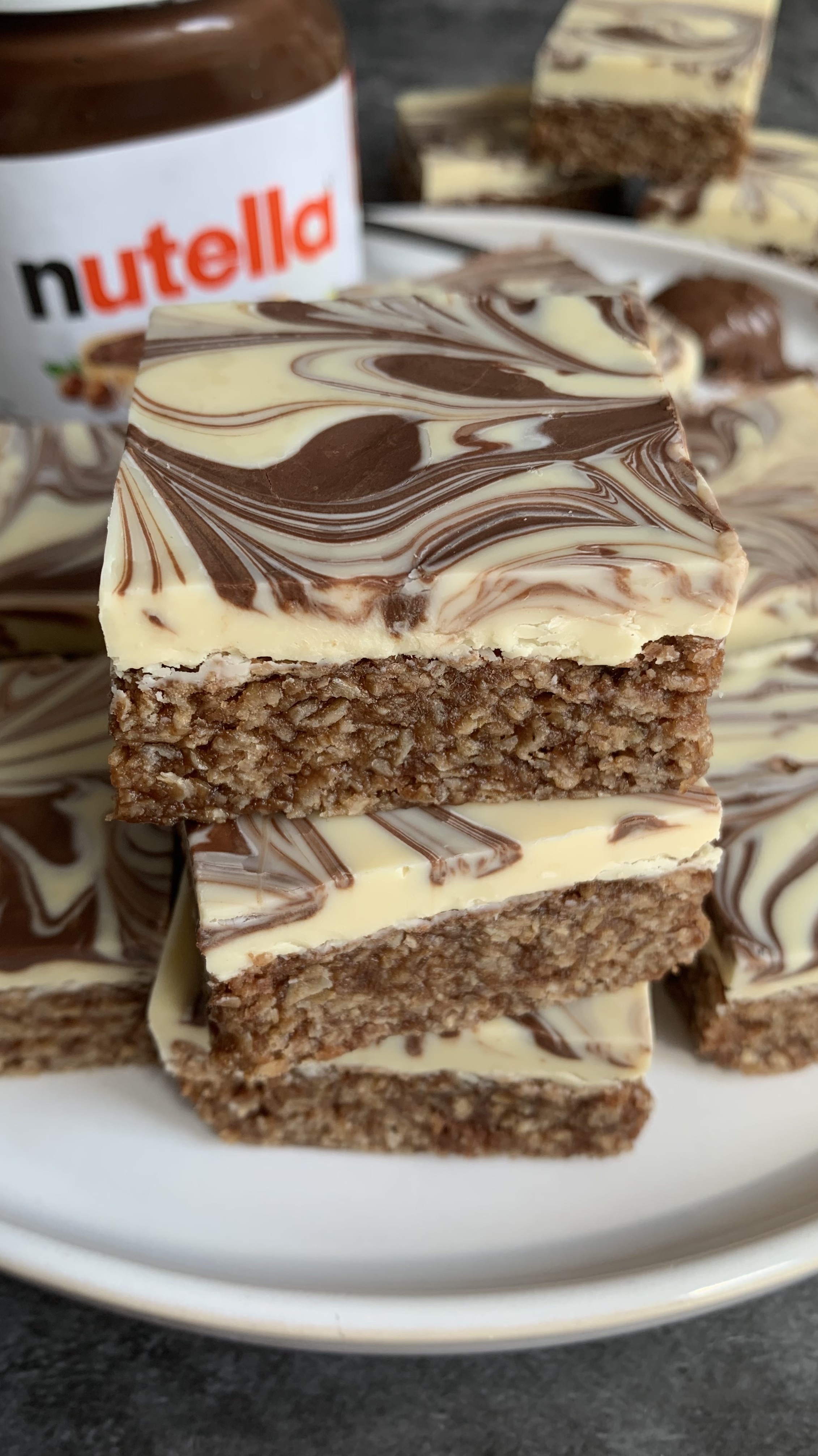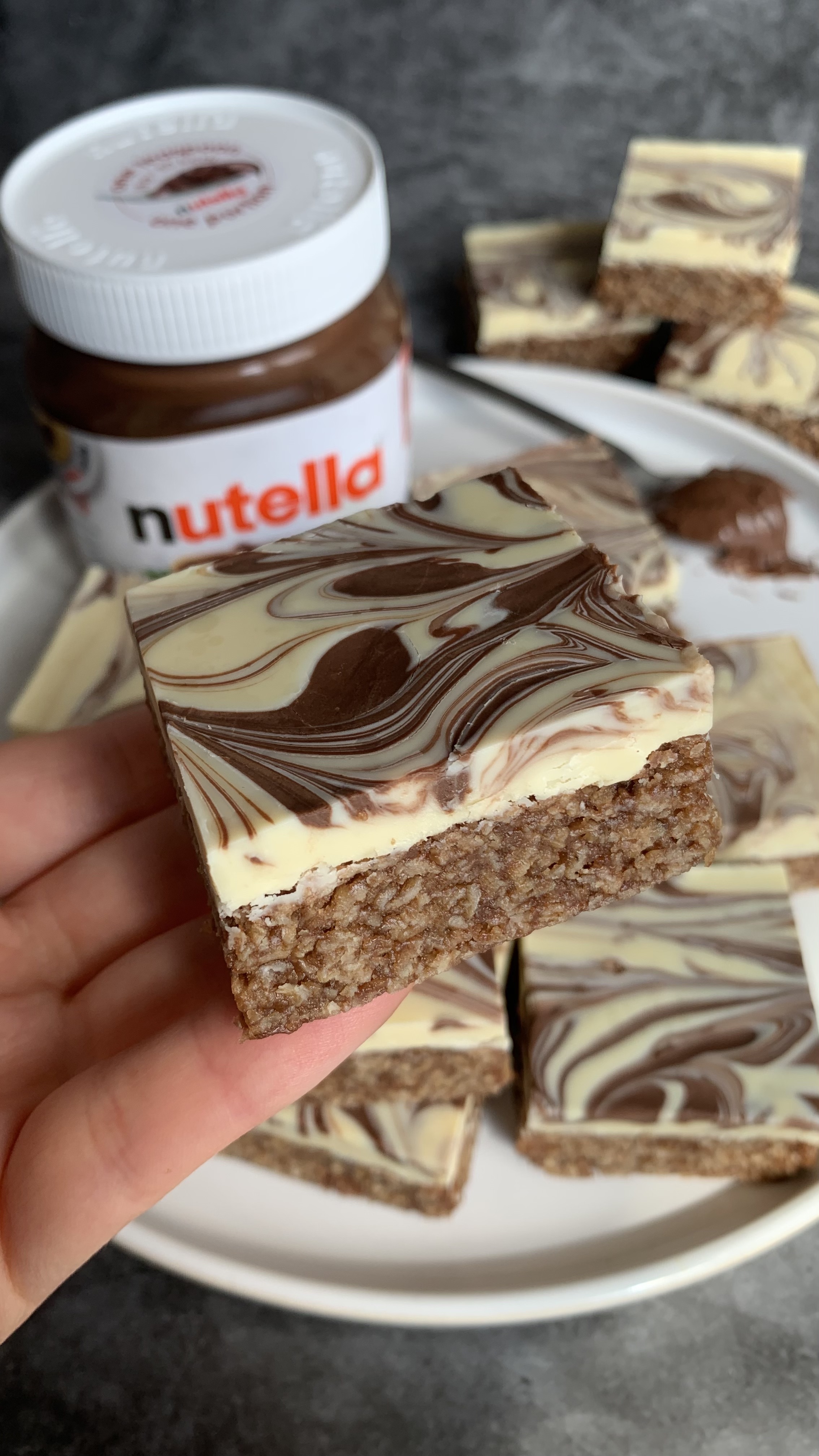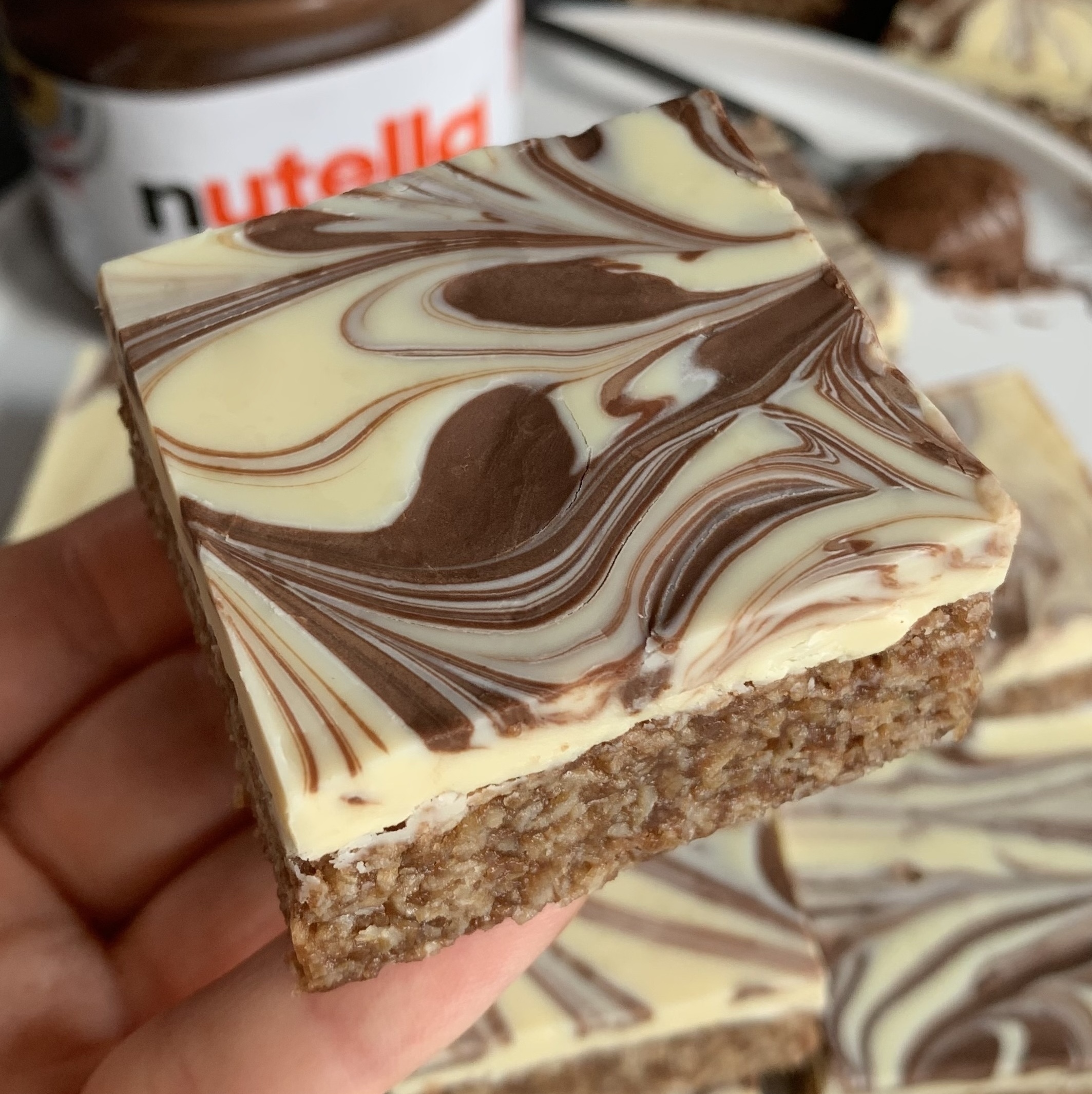 Nutella Flapjacks
Difficulty
Time 2 hours (including cooling and setting)
Servings 16
Ingredients

175g Butter (Salted or Unsalted is fine. If you use Unsalted add a pinch of salt)
100g Light Soft Brown Sugar
125g Golden Syrup
185g Nutella (125g for the flapjacks + 60g for the topping)
325g Rolled Oats / Porridge Oats
1 teaspoon Cinnamon (optional)
300g White Chocolate

Method

Grease and line an 8 inch square baking tin and preheat the oven to 180C (350F) standard / 160C (320F) fan. Add the oats to a large bowl (along with the cinnamon, if using) and set aside.
Gently melt the butter, light soft brown sugar, golden syrup, and 125g of Nutella in a saucepan on a low-medium heat until smooth and gently bubbling.
Take off the heat and pour on top of the oats. Stir until fully combined and the butter has been absorbed in to the oats.
Add the mixture in to the lined baking tin and press down until compact. Bake for 20-25 minutes until the surface of the flapjack is lightly golden (it'll be a little darker around the edge and the flapjack will still look soft, this is okay, it'll harden as it cools!)
Leave on a cooling rack until room temperature, then decorate: Melt the white chocolate in the microwave (or using a bain-marie method) in short bursts until smooth. In a seperate microwave safe bowl/jug heat the remaining 60g of Nutella for 20 seconds. Pour the white chocolate over the cooled flapjacks and smooth out, and then add dollops of melted Nutella on top and use a skewer or knife to swirl, making a pretty pattern!
Leave at room temperature to cool, then slice and enjoy!

Notes

- Store your Nutella Flapjacks at room temperature, where they will last for 1 week!

Recommended Equipment and Ingredients*

*I earn a small amount of money if you buy the products after clicking the links. You will not be charged extra for this. Thank you for your support!