Brownie Pots for 2
Deliciously fudgy, rich brownies packed with milk chocolate chunks; perfect for 2 to share!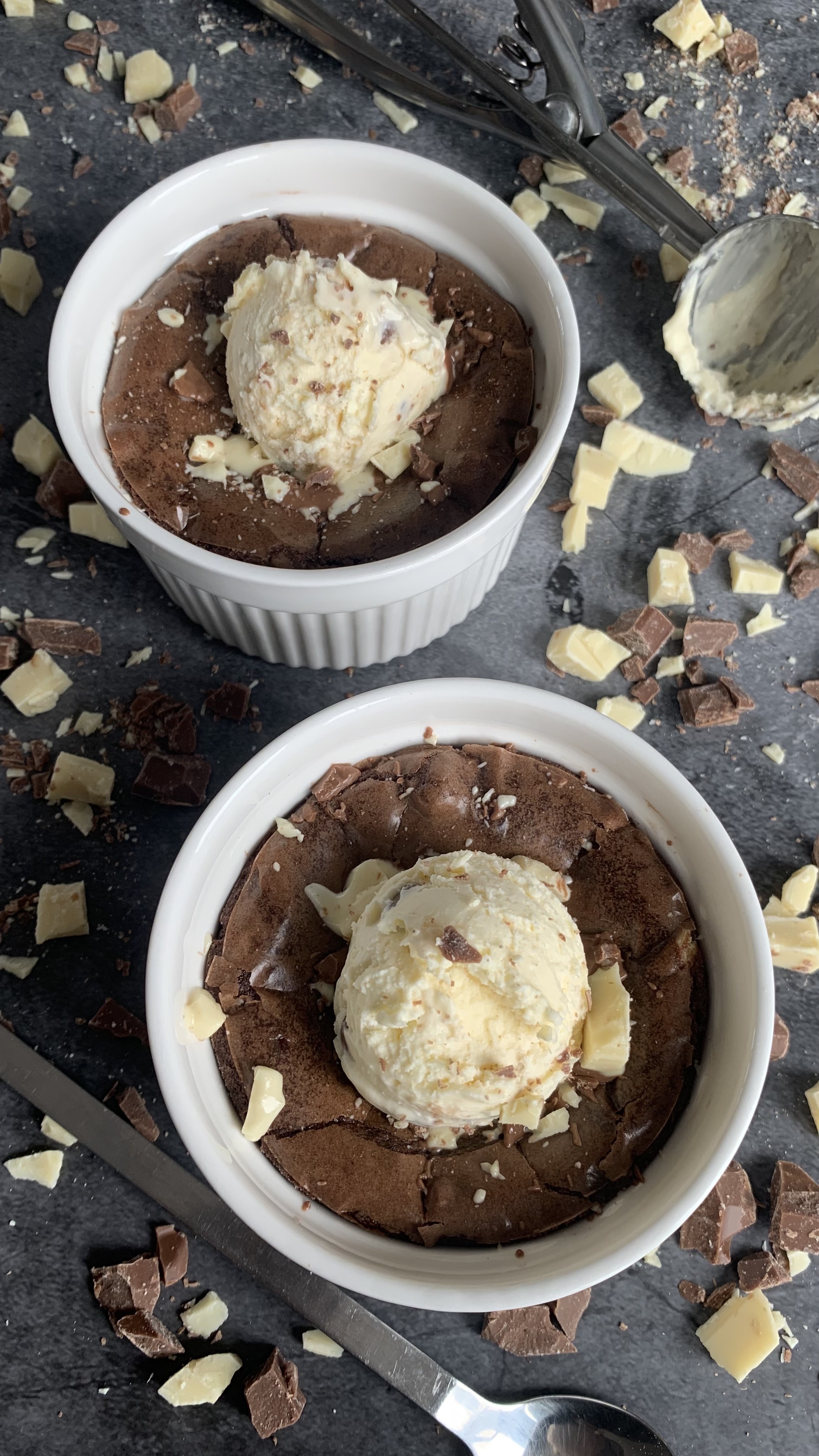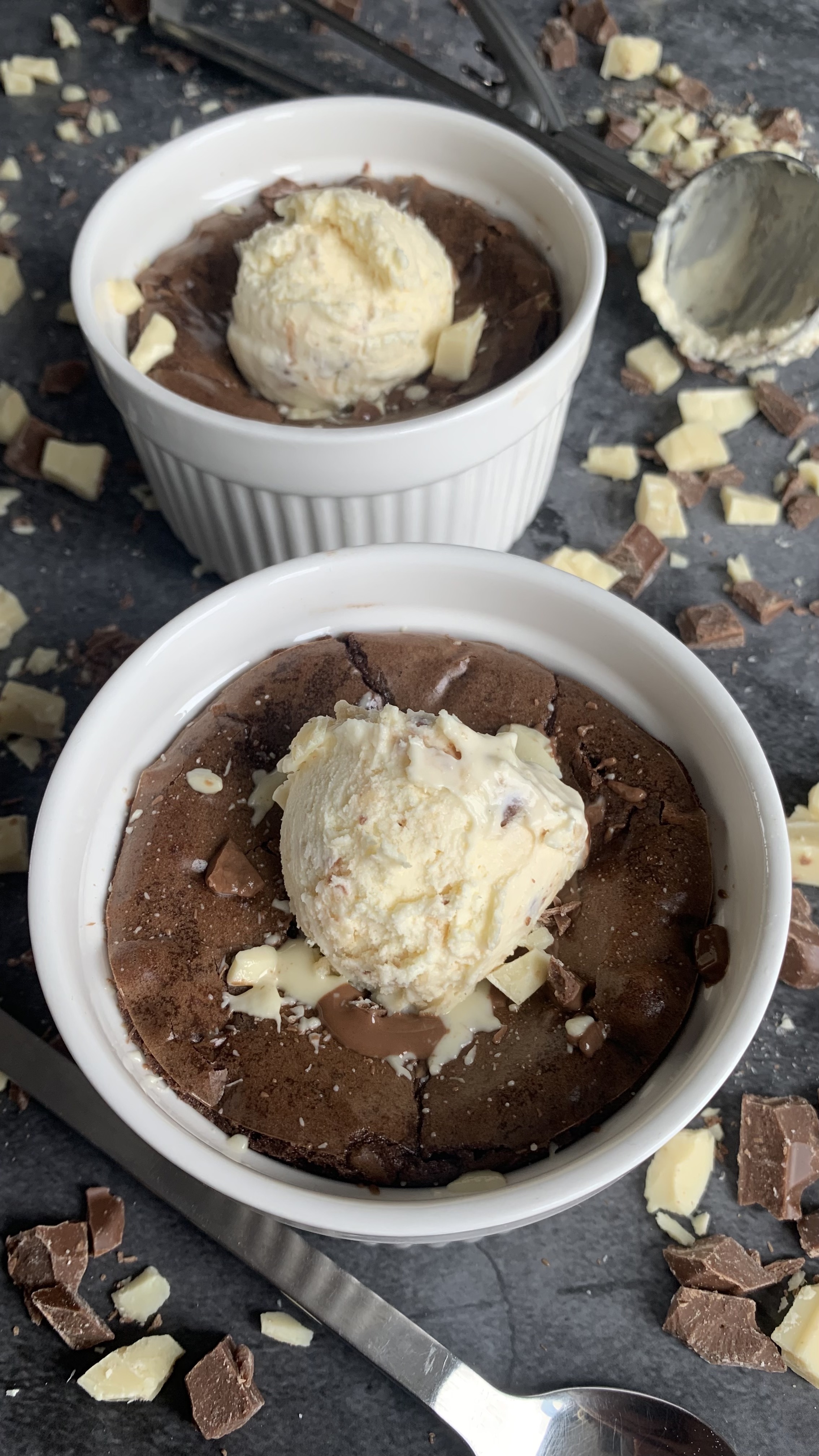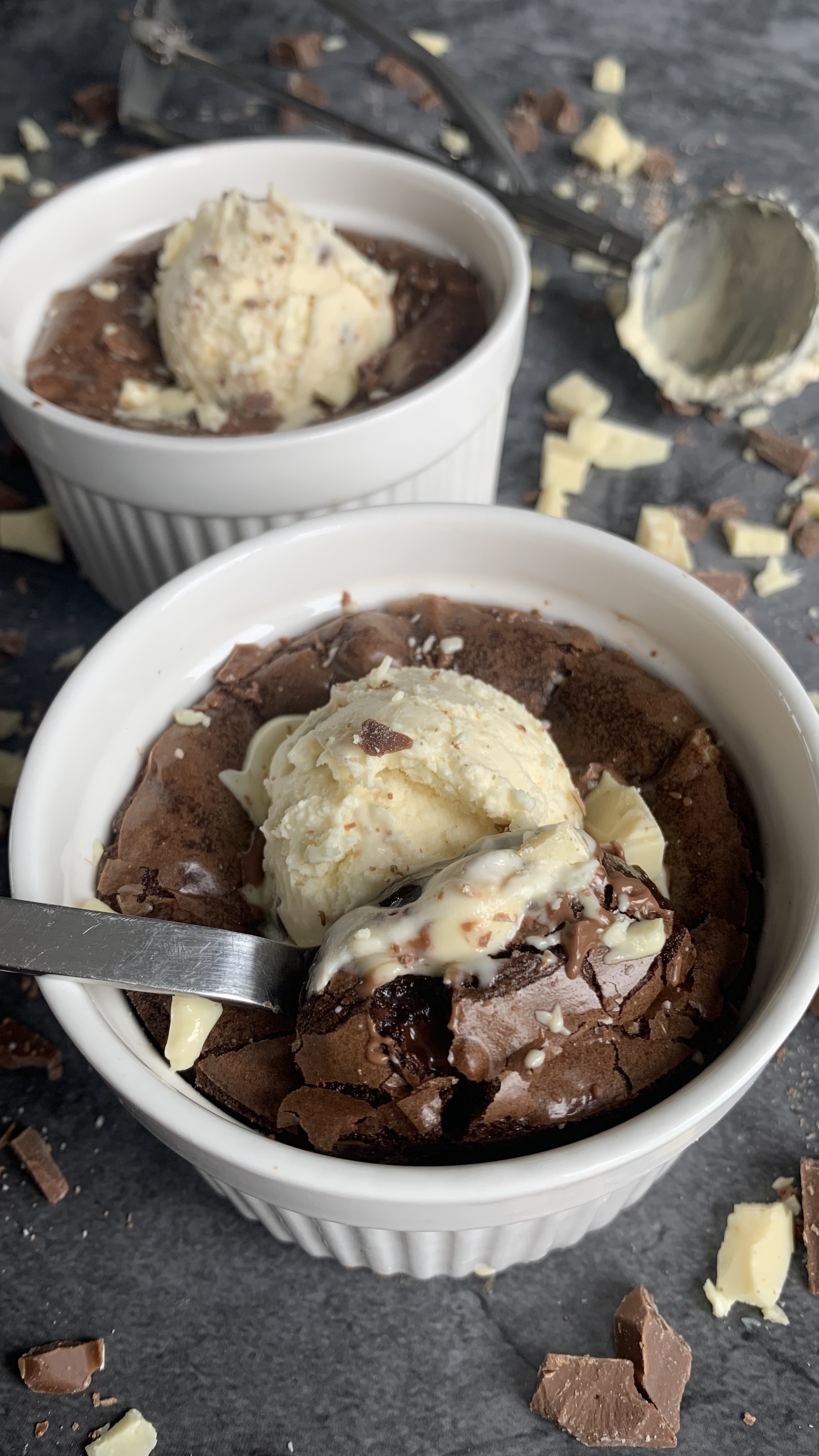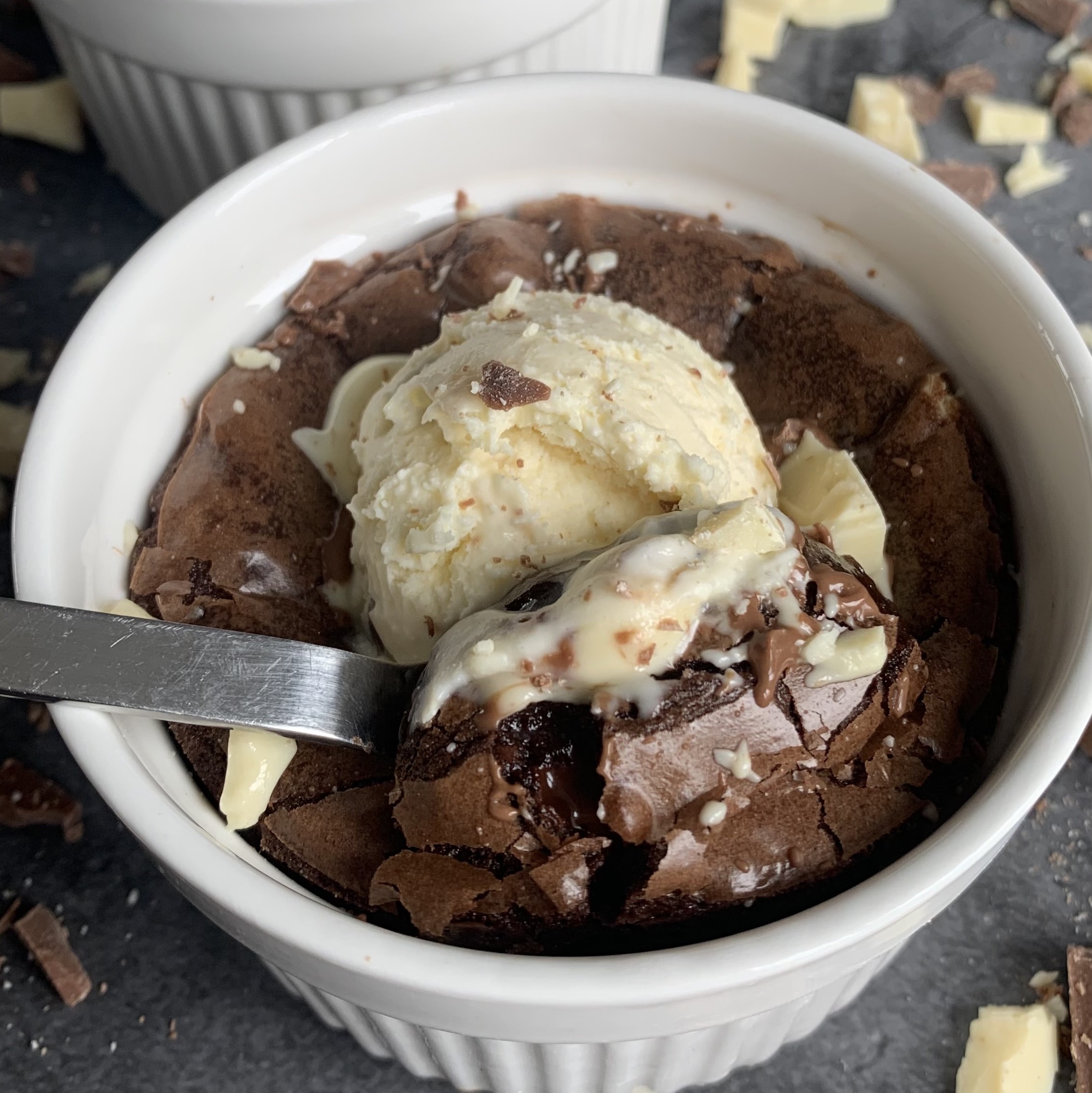 Brownie Pots for 2
Difficulty
Time 45 minutes
Servings 2
Ingredients

50g Unsalted Butter
75g Caster Sugar
50g Dark Chocolate
1 Large Egg Yolk
25g Plain Flour
2 teaspoons Cocoa Powder
75g Chocolate, cut in to chunks (I used a mixture of White, Milk, and Dark)

Method

Grease two ramekins. Heat oven to 180°C (350°F) standard / 160°C (320°F) fan. Chop the 75g of chocolate in to chunks and set aside.
Chop the 50g of dark chocolate in to small chunks and microwave in 20 second bursts until smooth.
In a seperate microwave proof bowl, melt the butter in 20 seconds bursts until smooth, and then add in the caster sugar. Whisk (I use a hand whisk!) together for 1 minute.
Add the egg yolk and whisk thoroughly. You should have a pale smooth mixture.
Gently fold in the melted dark chocolate, and then sieve in the flour, and cocoa powder. Fold until no flour pockets remains. Finally, fold in the chocolate chips (save some to sprinkle on top of the cooked brownie pots).
Divided the mixture evenly between the two greased ramekins and place on a baking tray (to make them easier to move when hot!). Cook the brownie pots for 20-25 mins, or until the middle has a slight wobble and the top looks set. Don't overbake or it'll lose it's fudgeyness and become cakey!
Once baked, leave your brownies to cool for at least 5 minutes (or you'll burn yourself!), top with more chocolate, ice cream, or cream if desired, and enjoy!

Notes

-These brownnie pots are best eaten on the day they're made, but they can be refrigerated for up to a week. Microwave for 20 seconds or until gooey again!
- The chocolate chunks stirred in to the brownies are optional - without them you'll still have a yummy brownie!

Recommended Equipment and Ingredients*

*I earn a small amount of money if you buy the products after clicking the links. You will not be charged extra for this. Thank you for your support!