School Dinner Chocolate Concrete
Yummy 4 ingredient chocolate concrete that will bring you right back to school. Delicious cold, or warmed with custard!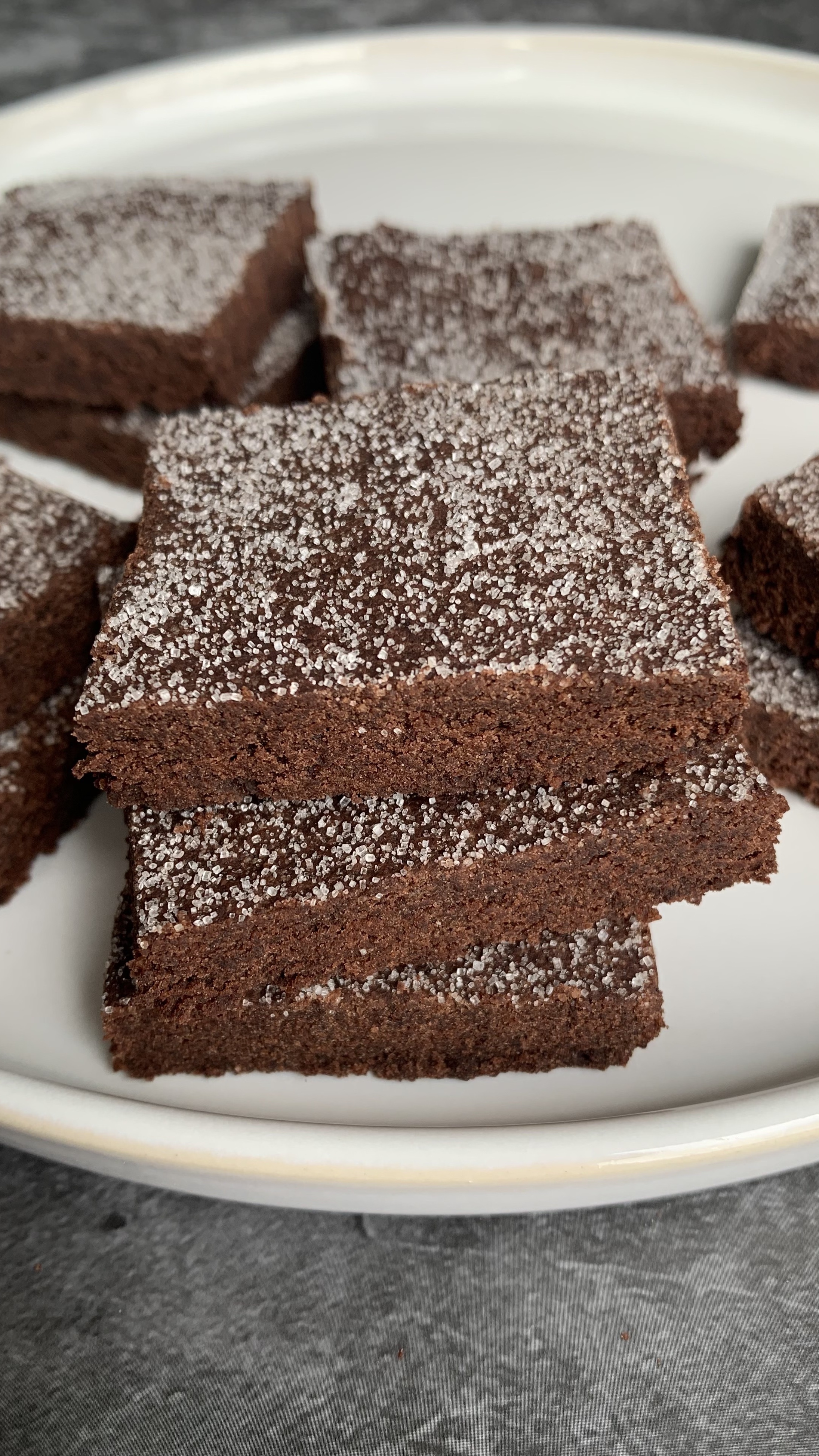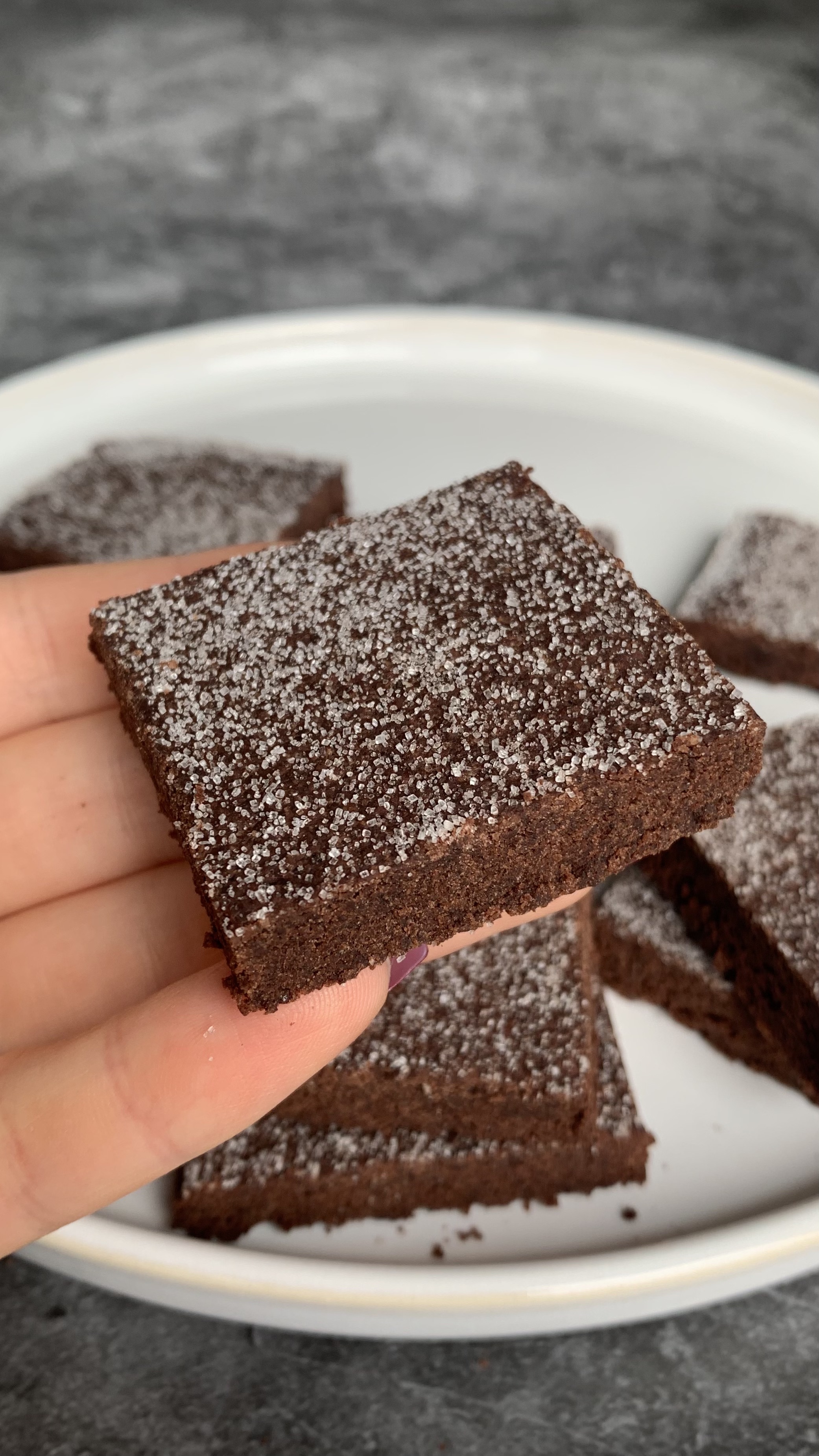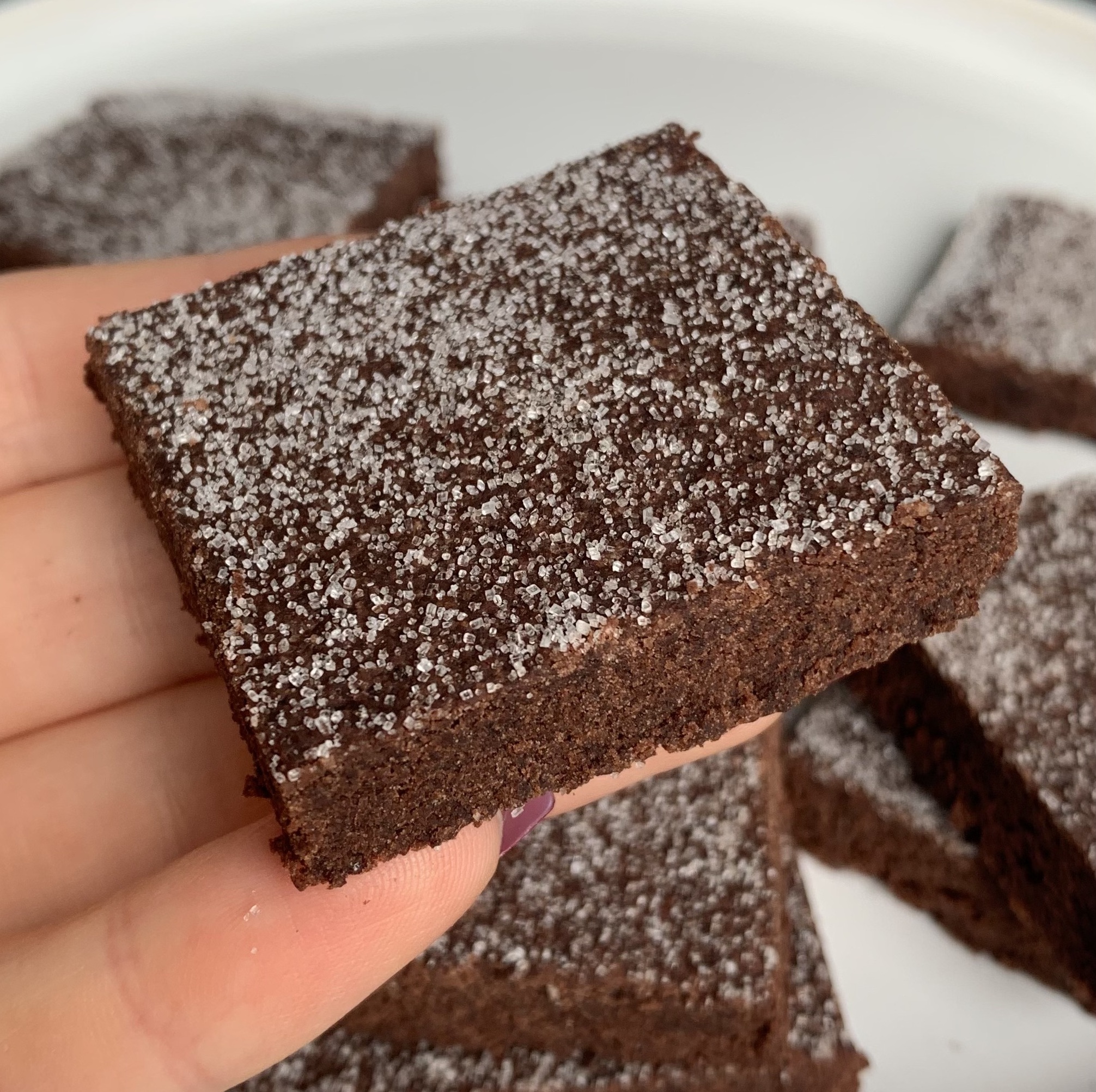 School Dinner Chocolate Concrete
Difficulty
Time 45 minutes (including cooling time)
Servings 16 pieces
Ingredients

100g Unsalted Butter (or Baking Spread)
180g Granulated Sugar - plus more for sprinkling on top
200g Plain Flour
50g Cocoa Powder
1 teaspoon Vanilla Extract (Optional)

Method

Preheat your oven to 180C (350F) standard / 160C (320F) fan. Grease and line an 8"x8" inch baking tin with parchment paper.
Mix the flour, sugar and cocoa in a large mixing bowl
Gently melt the butter until runny (either in microwave or in a pan)
Pour the melted butter into the flour mixture along with the vanilla extract, if using, and mix to a crumble consistency.
Use your hands or a spatula to press the crumble down in to the lined baking tin to form a flat, dense cake
Bake for 20 minutes, and then remove from the oven and sprinkle with more granulated sugar.
Allow to cool for a couple of minutes and then cut and serve if you want a warm and soft chocolate concrete, otherwise allow to fully cool on a cooling rack before serving for a 'crunch'

Notes

- Chocolate concrete is best eaten fresh on the day it's made, however they will keep well for up to 5 days in an airtight container at room temperature.
- Chocolat concrete is delicious served with custard!

Recommended Equipment and Ingredients*

*I earn a small amount of money if you buy the products after clicking the links. You will not be charged extra for this. Thank you for your support!