Snickerdoodles
Deliciously soft and chewy Snickerdoodle cookies coated in cinnamon. Perfect for autumn/winter vibes. These cookies are super popular in America, and rightfully so; they deserve more love this side of the pond!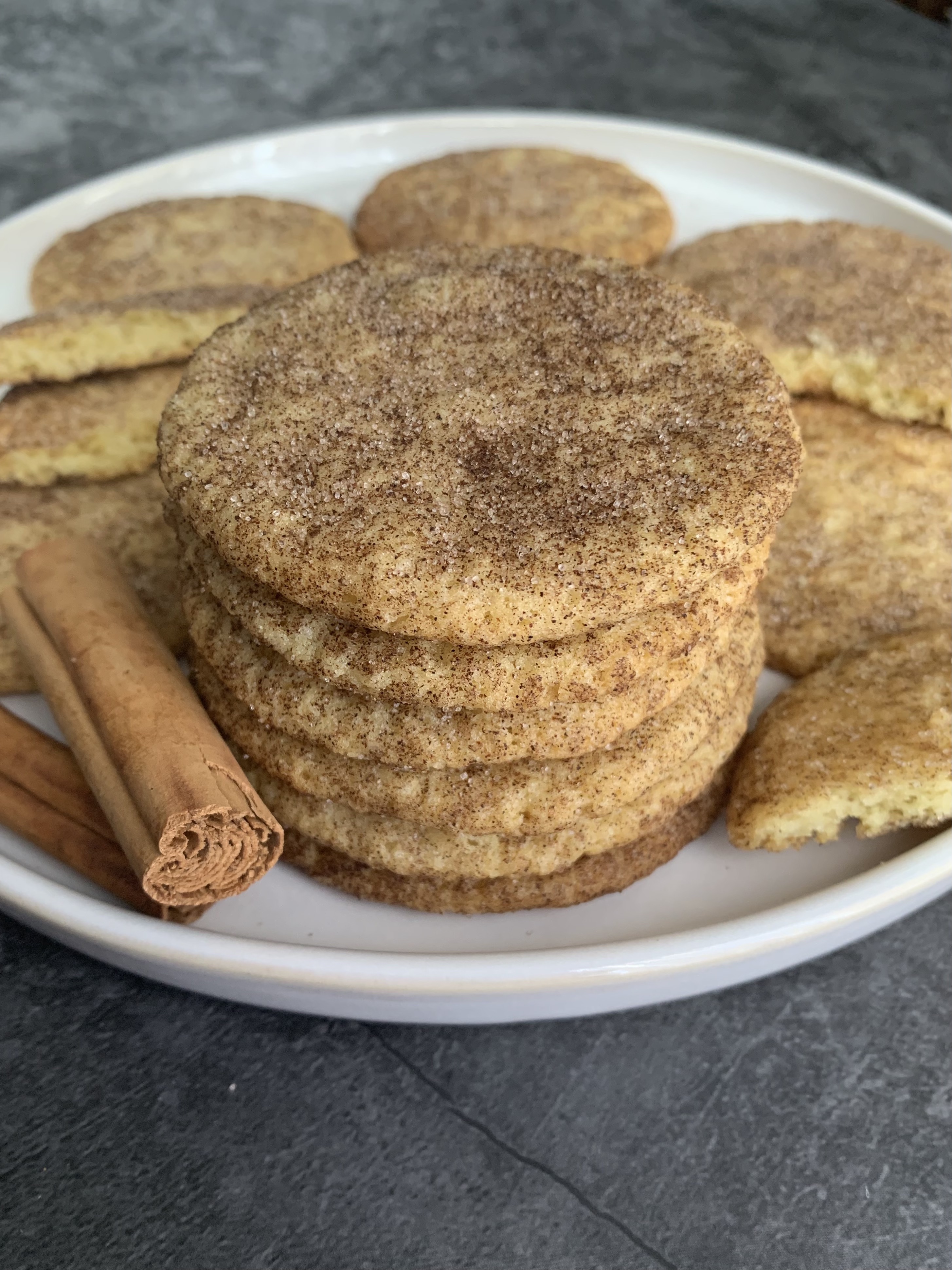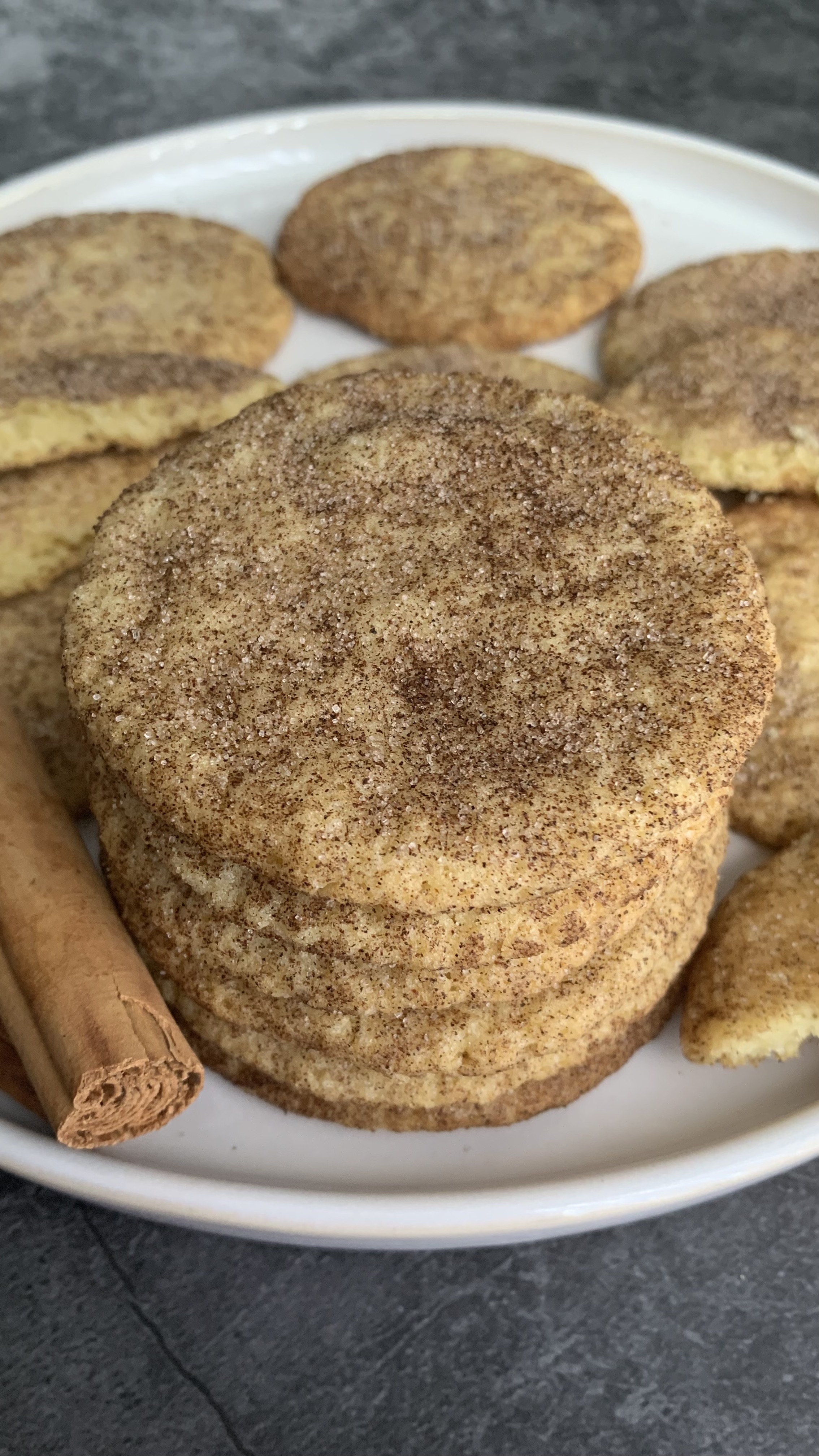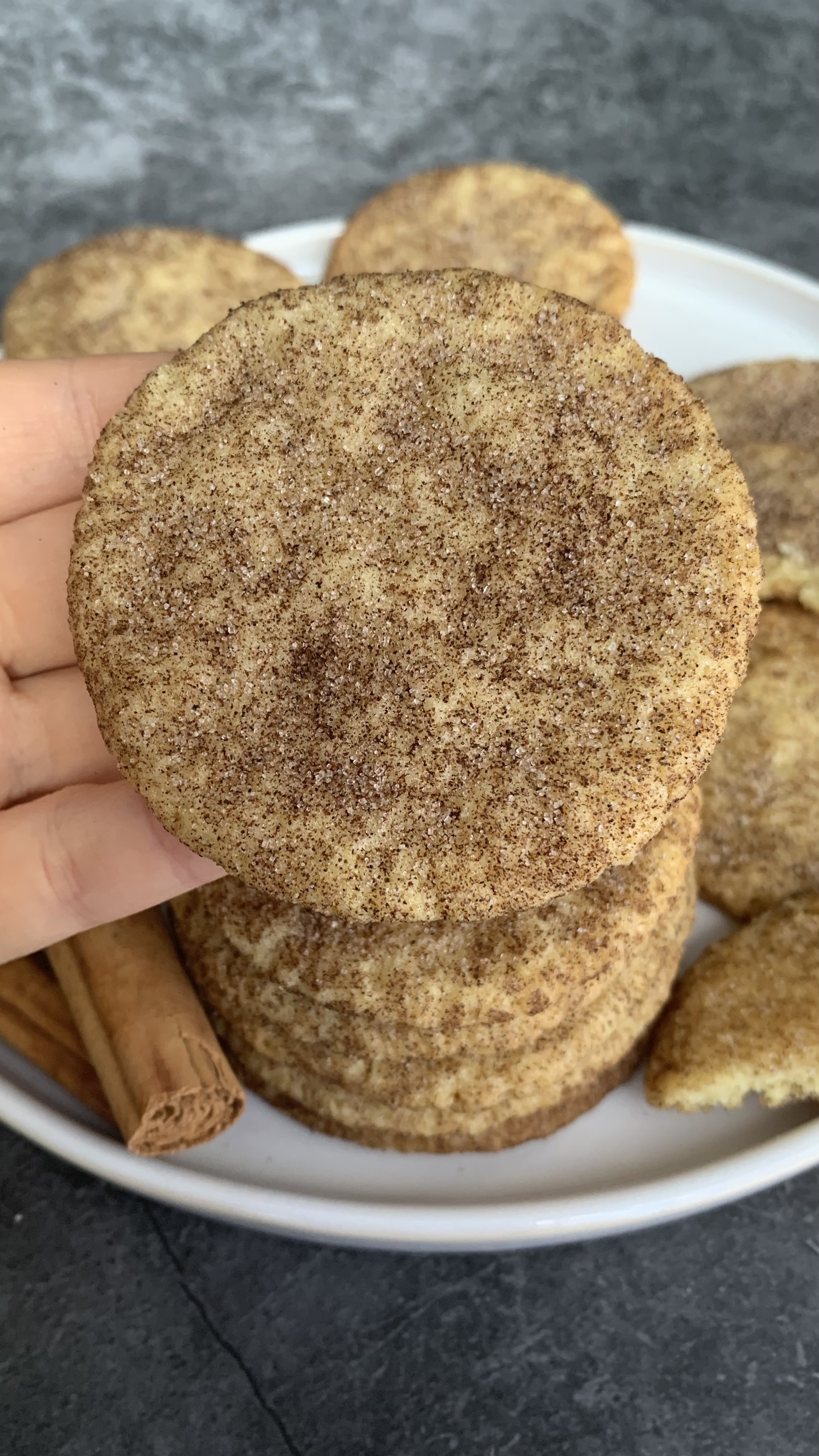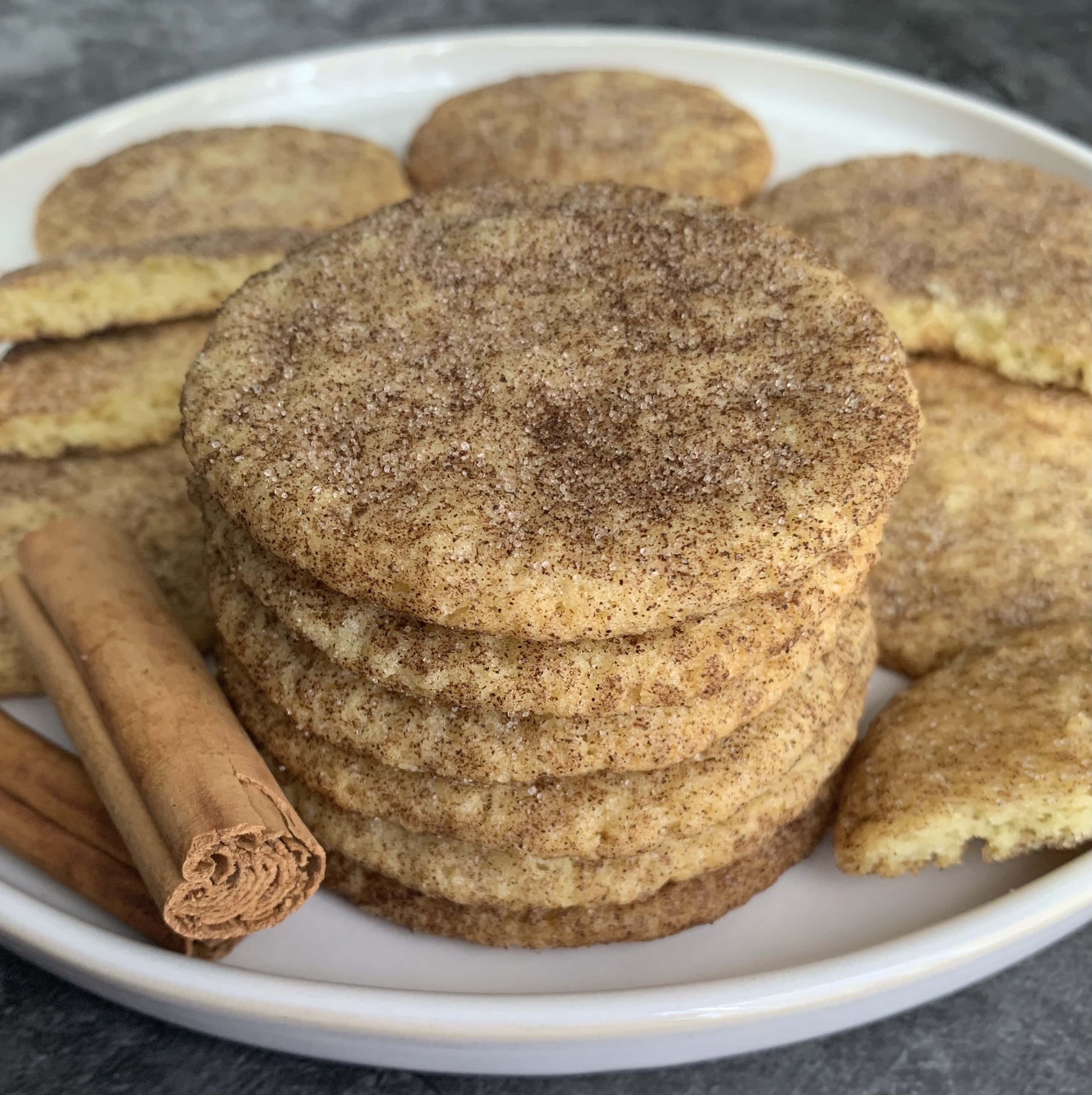 Snickerdoodles
Difficulty
Time 1.5 hours (including cooling time)
Servings 16 Cookies
Ingredients

For the Cookies
190g Plain Flour
110g Unsalted Butter, room temperature
150g Granulated Sugar
1/2 teaspoon Bicarbonate of Soda
1 teaspoon Cream of Tartar
1 large Egg
1/8 teaspoon Salt
1 teaspoon Vanilla Extract
For the Coating
25g Granulated Sugar
1 tablespoon Cinnamon

Method

Line two baking trays/sheets with parchment paper. Sift the flour, cream of tartar, baking soda, and salt together in to a medium bowl an set aside.
Beat the butter and granulated sugar together until light and fluffy (approx 2 mins; I used a electric hand whisk).
Beat in the egg and vanilla. And then mix in the flour mixture gently until no flour pockets remain; be careful to not overmix.
Chill the dough to the fridge for 30 mins, or the freezer for 15 mins to help it firm up.
While waiting for the dough to chill: Pre-heat your oven to 200°C (400°F) standard oven / 180°C (350°F) fan. Prepare your coating by mixing the granulated sugar and cinnamon together in a small bowl.
Take the dough from chilling and shape in to balls approx 1 heaped tablespoon in size (I use an ice-cream scoop or tablespoon for this). Roll each ball in the cinnamon-sugar coating, and then place on the baking tray/sheet.
Bake for 8-10 minutes, or until the cookies are lightly brown at the edges. The centre should still look soft. Leave to cool on the warm baking sheet for 5 mins, then gently transfer to a cooling rack and allow to cool completely. Enjoy!

Notes

- Snickerdoodles are best eaten fresh on the day they're made, however they will keep well for 3-4 days in an airtight container at room temperature. You can also freeze the uncooked doough for up to 1 month and bake later!
- Snickerdoodles are known for their slightly tangy flavour, which comes from the cream of tartar, so for an authentic cookie it's important to not leave this out!

Recommended Equipment and Ingredients*

*I earn a small amount of money if you buy the products after clicking the links. You will not be charged extra for this. Thank you for your support!