Chocolate Fudge Pudding
Indulgent, gooey Chocolate Fudge Pudding that's super easy to make and is perfect for cosy autumn/winter days.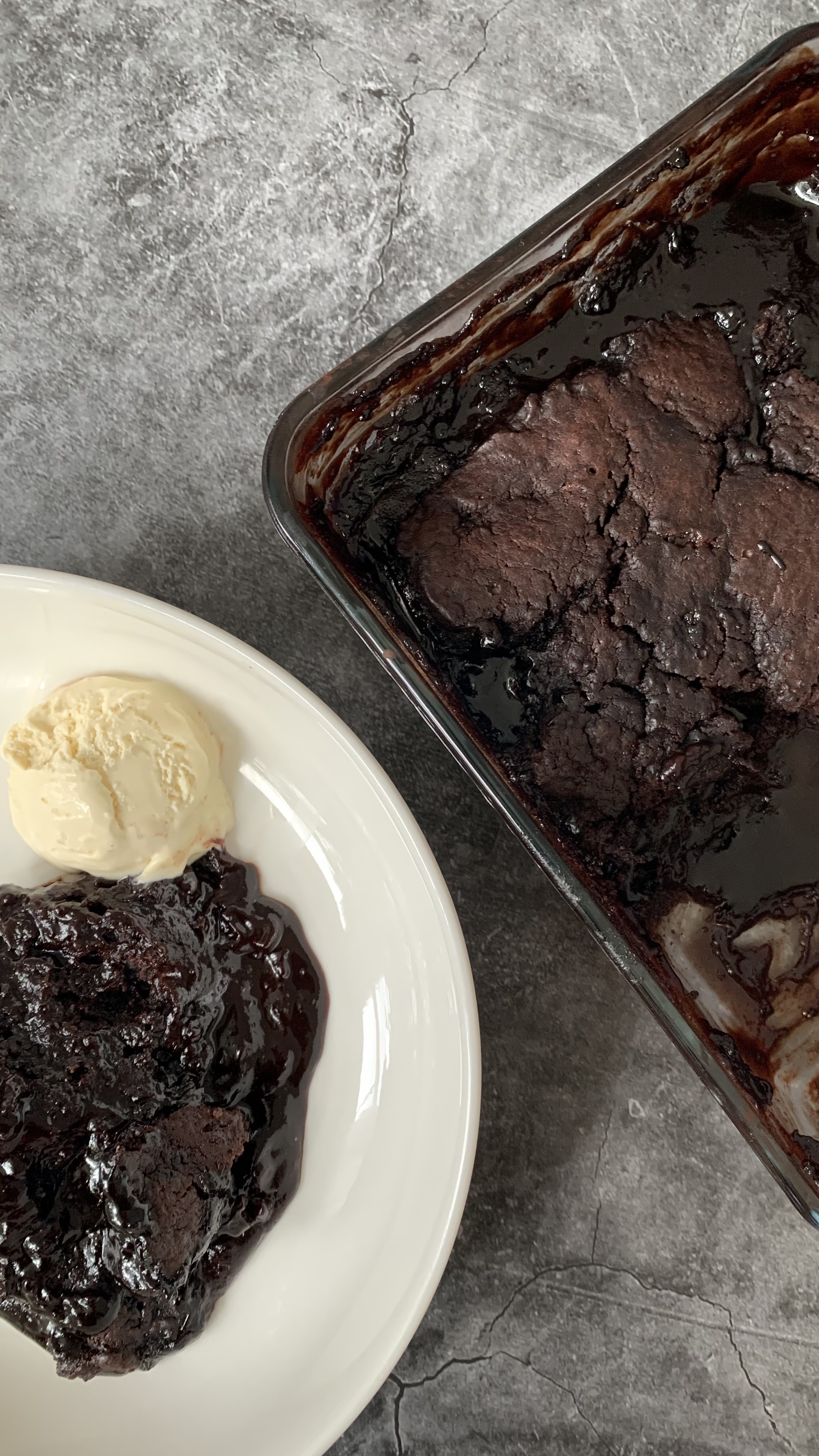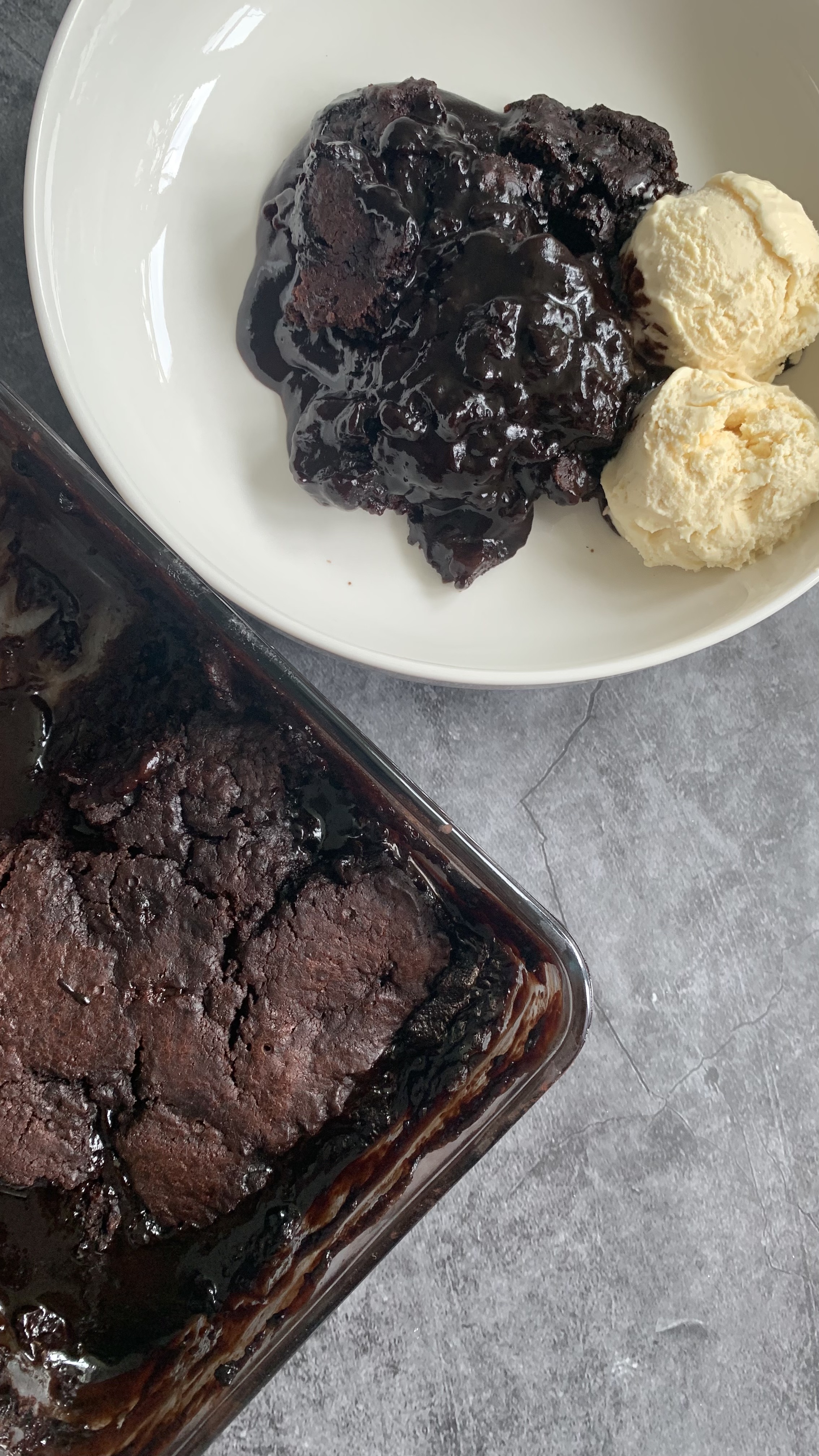 Chocolate Fudge Pudding
Difficulty
Time 5 minutes
Servings 1
Ingredients

For the Cake
125g Plain Flour
100g Granulated Sugar
25g Cocoa Powder
1.5 teaspoons Baking Powder
1/2 teaspoon Salt
180ml Milk (I used semi-skimmed)
60g Unsalted Butter, melted
1 teaspoon Vanilla Extract
For the Fudge Sauce
100g Granulated Sugar
100g Light Brown Sugar
100g Cocoa Powder
300ml Boiling Water

Method

Preheat oven to 180C (350F) standard / 160C (320F) fan. Grease a casserole dish with a 1.8l capacity, or a 9 inch square tin (I use a casserole dish!).
Mix the sugar, flour, cocoa powder, baking powder, and salt together in a large bowl. Add the milk, melted butter and vanilla extract. Whisk until smooth, but don't overdo it. Pour in to the greased tin and smooth out until even.
Make the fudge sauce - mix the granulated sugar, light brown sugar, and cocoa powder together. Sprinkle evenly over the cake batter and then slowly and carefully pour the boiling water on top - Do not stir it in.
Bake in the oven for 30-35 mins until the cake is cooked and a gooey sauce has formed. Leave to cool for 15 mins before serving. Enjoy!

Notes

- Store your chocolate fudge pudding at room temperature in an air tight container, where it will last up to 2 days!
- Left over chocolate fudge pudding can be warmed up in the microwave, which will help it go gooey again! :)
- Chocolate fudge pudding goes perfectly with ice cream - vanilla works greatly!

Recommended Equipment and Ingredients*

*I earn a small amount of money if you buy the products after clicking the links. You will not be charged extra for this. Thank you for your support!