Mars Bar Squares
Super easy Mars Bar squares - a must try no-bake treat for Mars Bar lovers!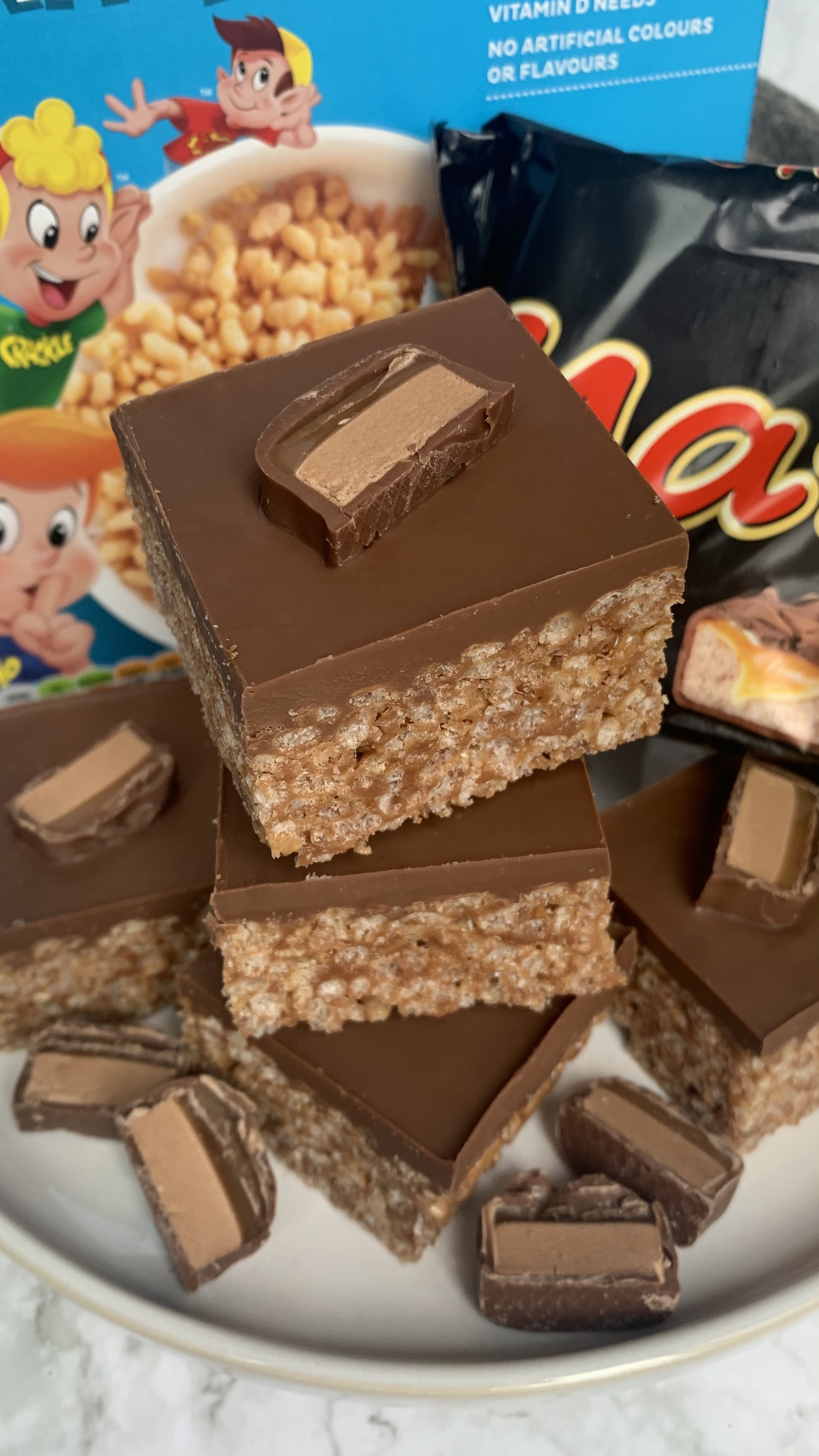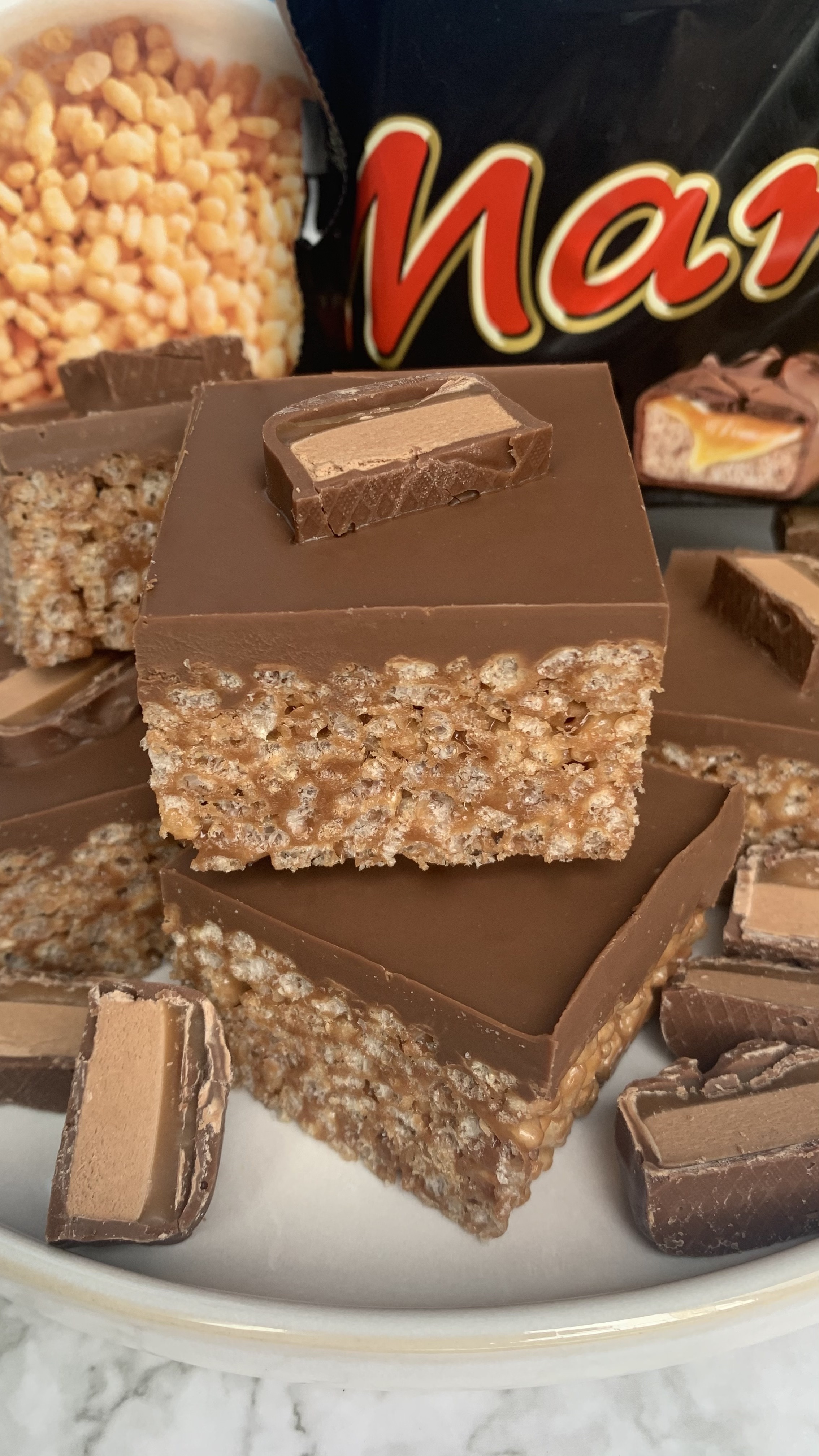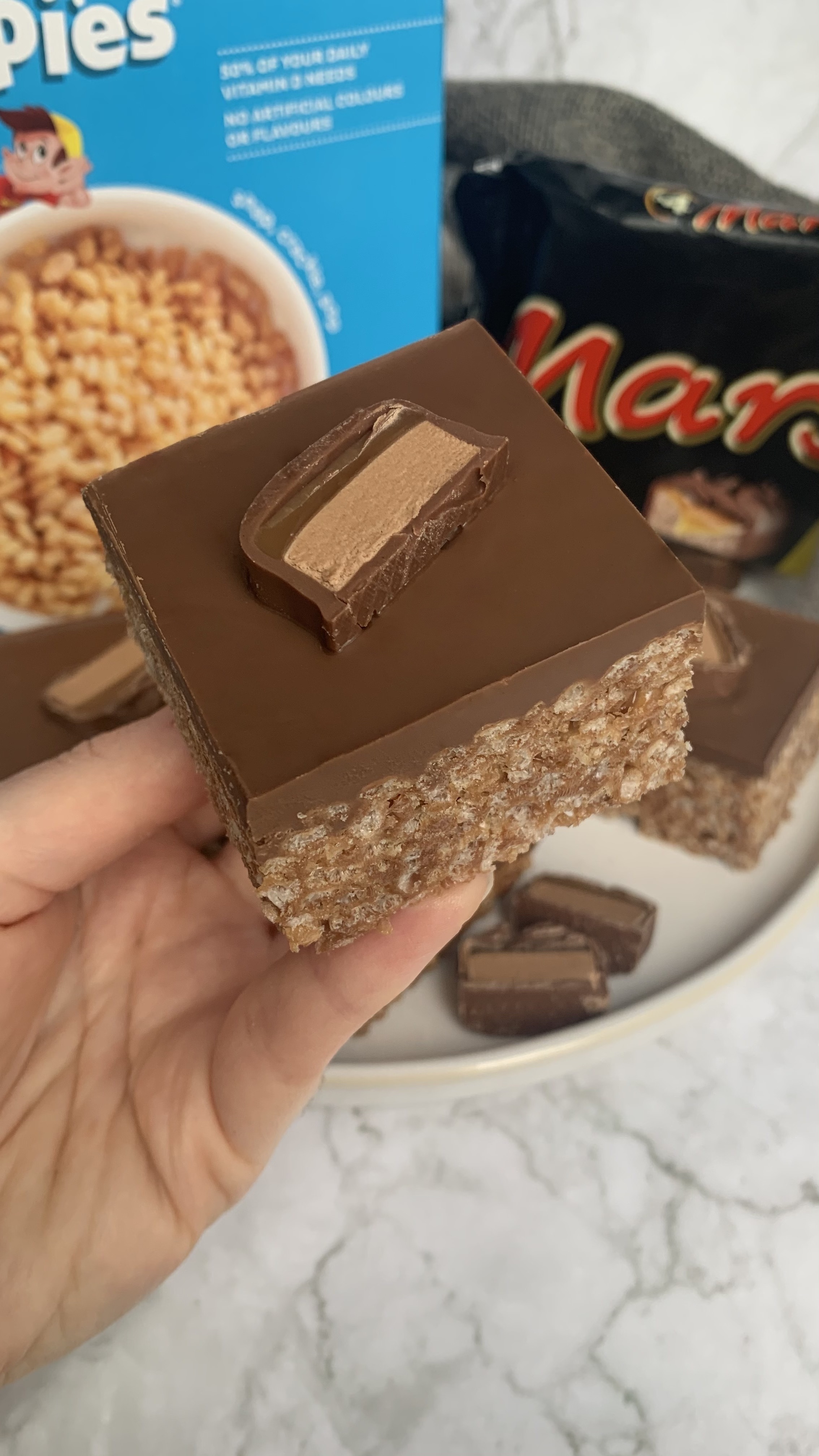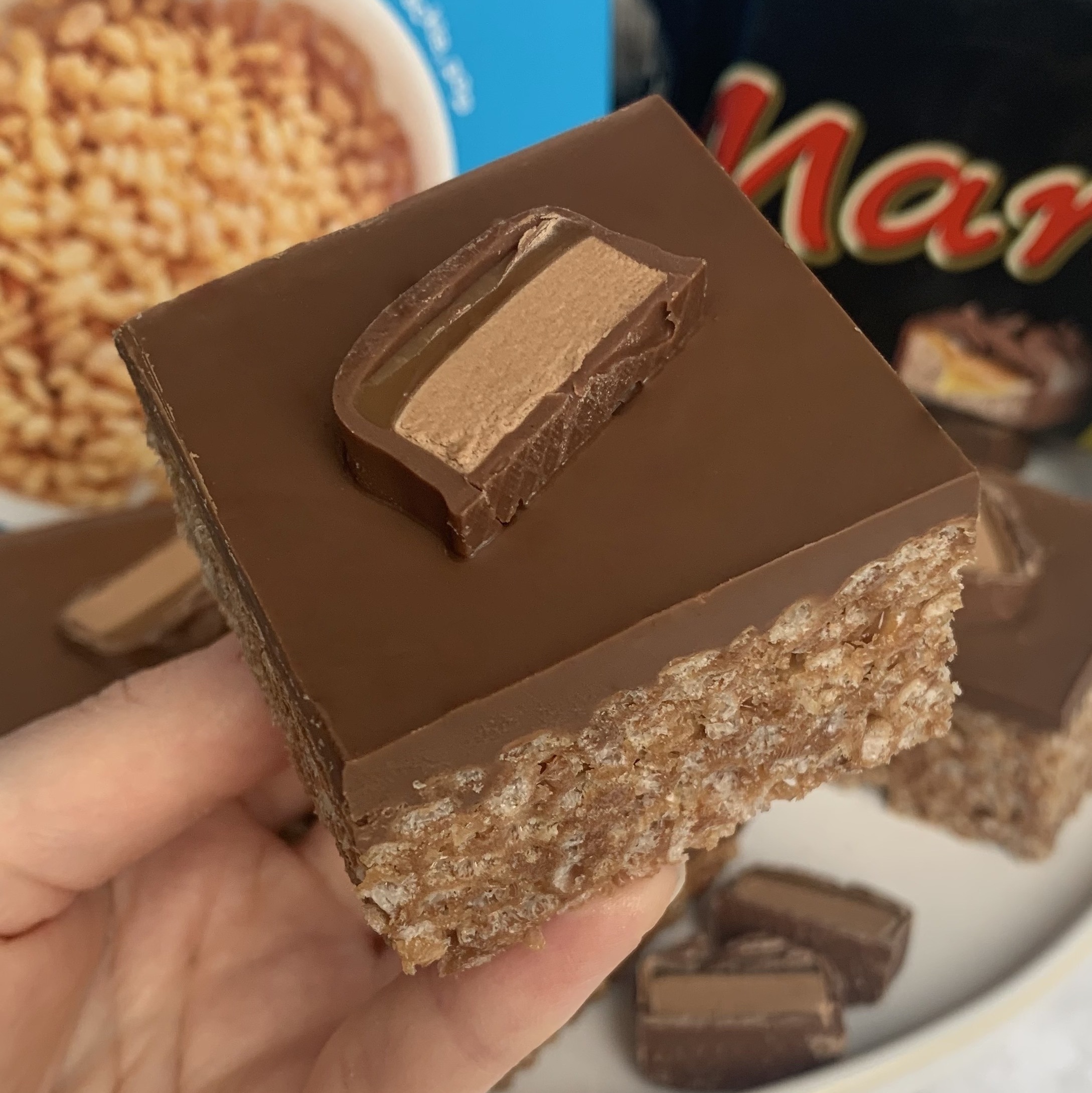 Mars Bar Squares
Difficulty
Time 15 minutes (plus 1-2 hours cooling time)
Servings 16
Ingredients

For the Krispie Mars Layer
200g Mars Bars
100g Butter
75g Golden Syrup
175g Rice Krispies
For the Topping and Decoration
350g Milk Chocolate
120g Mars Bars (3 Mars Bars)

Method

For the Krispie Mars Layer

Line a 9"x9" baking tin.
Gently melt the butter, Mars Bars, and golden syrup in a saucepan on a low-medium heat. Keep the saucepan on the heat and keep stirring until all ingredients are fully melted and formed a smooth sticky paste. Be patient, as this will take a few minutes.
Once smooth, remove the saucepan from the heat and stir in the rice krispies until they're evenly covered - work quickly as it'll begin to harden fast! (You can either add the rice krispies to the saucepan or pour the marshmallow mixture on top of the rice krispies, either works!).
Once fully combined press your mars bar krispie layer in to the baking tin (I use the back of a spoon or a spatula for this as it's really sticky!).

For Topping and Decoration

Chop the Mars Bars and set aside. Melt the milk chocolate in the microwave in 10 second bursts until smooth, stirring between each burst.
Pour the melted milk chocolate on top of the rice krispie layer and smooth out (tip: if you give the tin a shake on a flat surface then it will even the melted chocolate out!)
Arrange the chopped Mars Bars on topping as decoration. Gently press them down to help them stick in to the chocolate!
Chill in the fridge until fully set before cutting in to pieces (this should take 1-2 hours). Enjoy!

Notes

- Store your Mars Bar Squares in an air tight container either at room temperature or in the fridge, where they will last for approx 1+ weeks.
- More or less chocolate can be added to the topping depending on your desired thickness.
- The chopped Mars Bars used in the decoration are optional - I just think they look pretty!

Recommended Equipment and Ingredients*

*I earn a small amount of money if you buy the products after clicking the links. You will not be charged extra for this. Thank you for your support!