Bourbon Biscuit Cookies
Yummy cookies packed with milk chocolate chunks and bourbon biscuit pieces.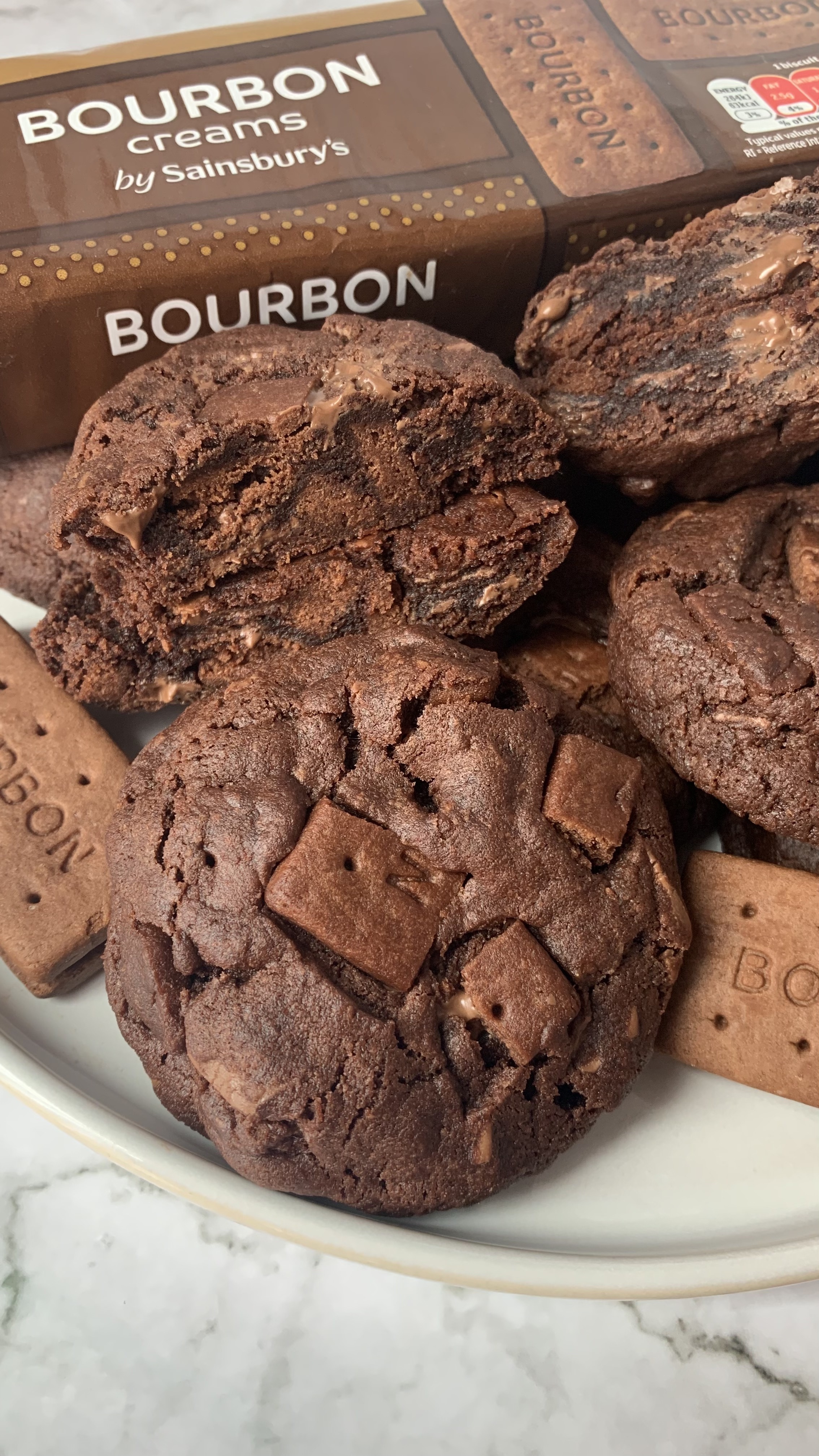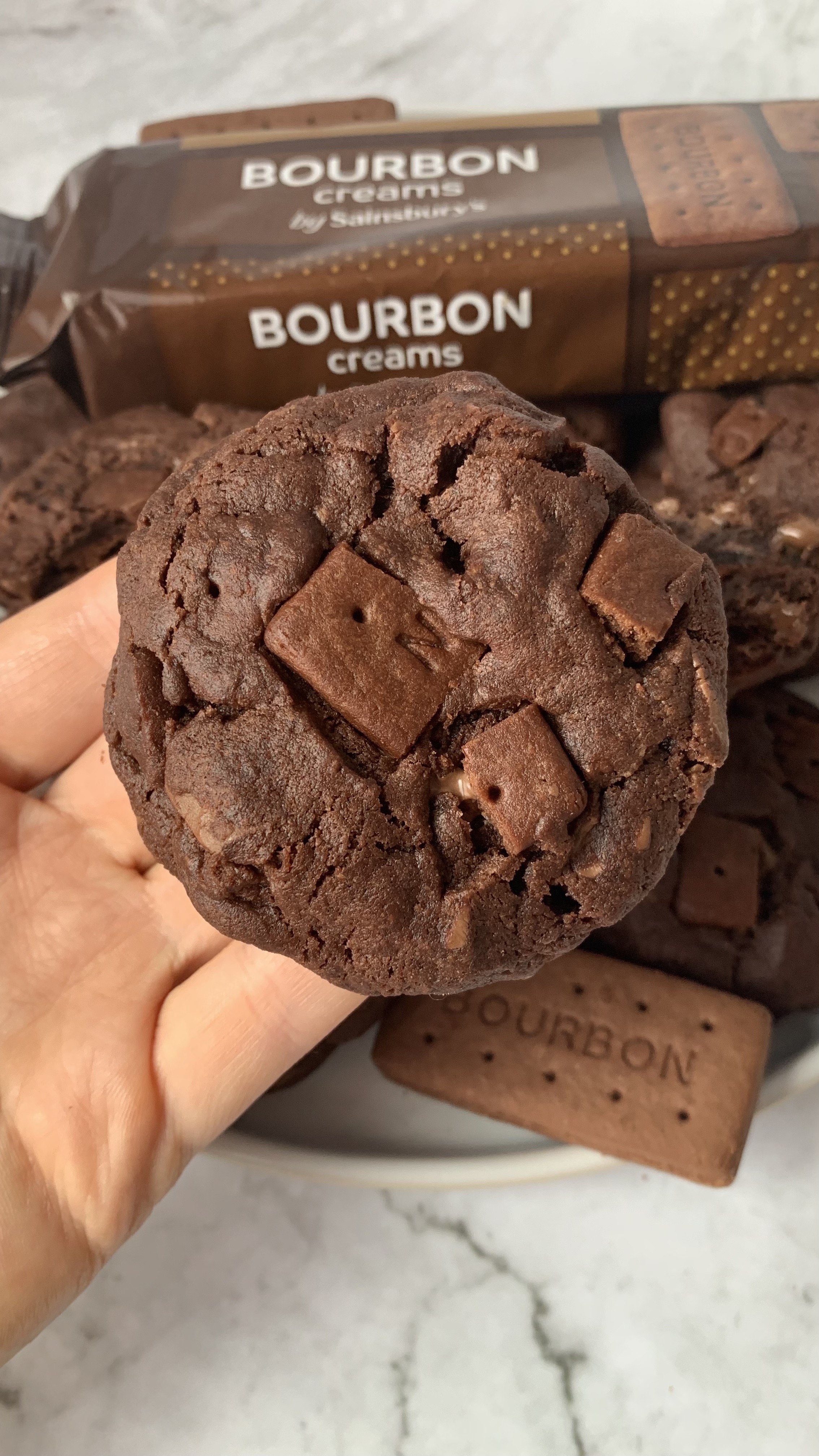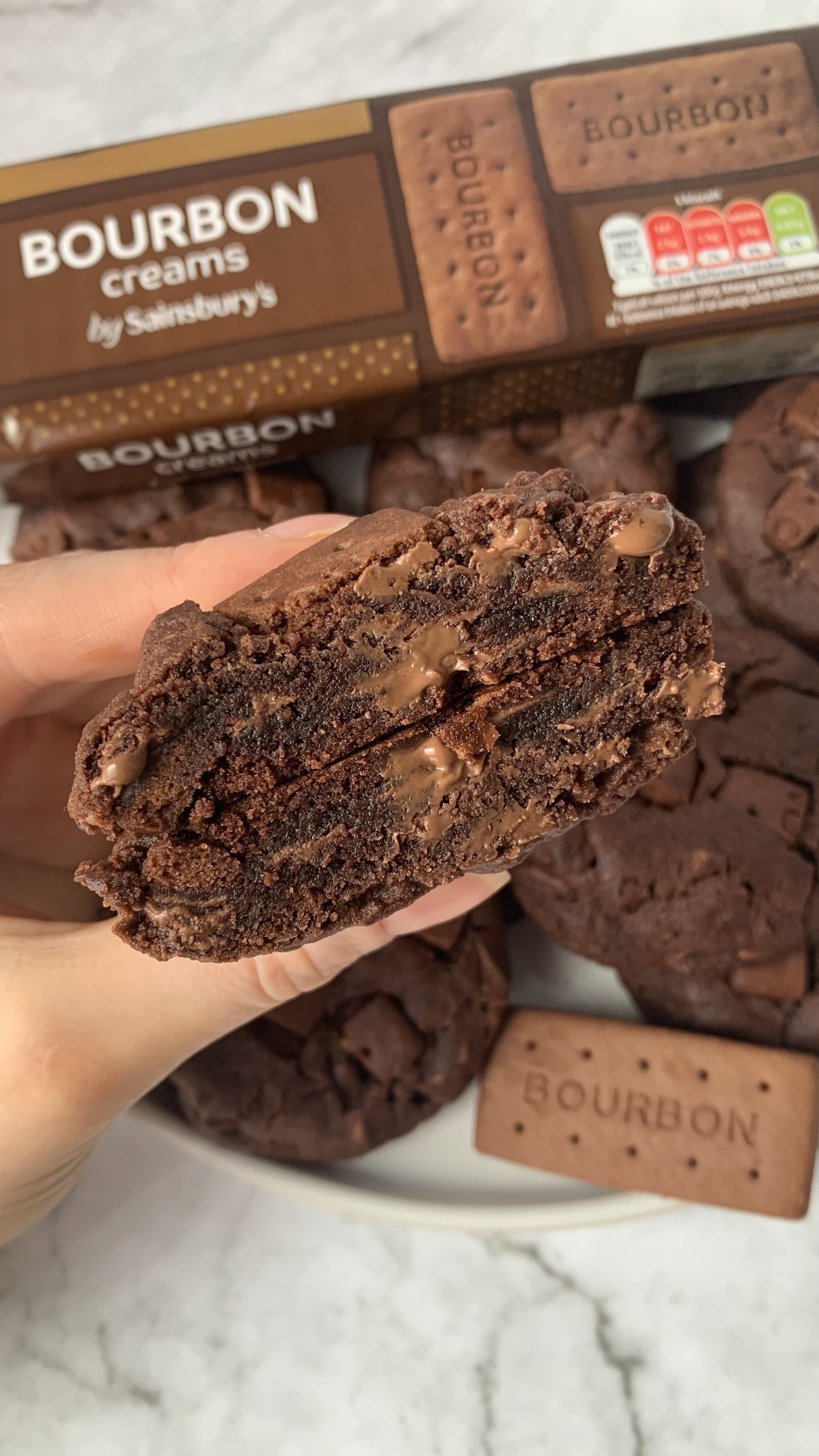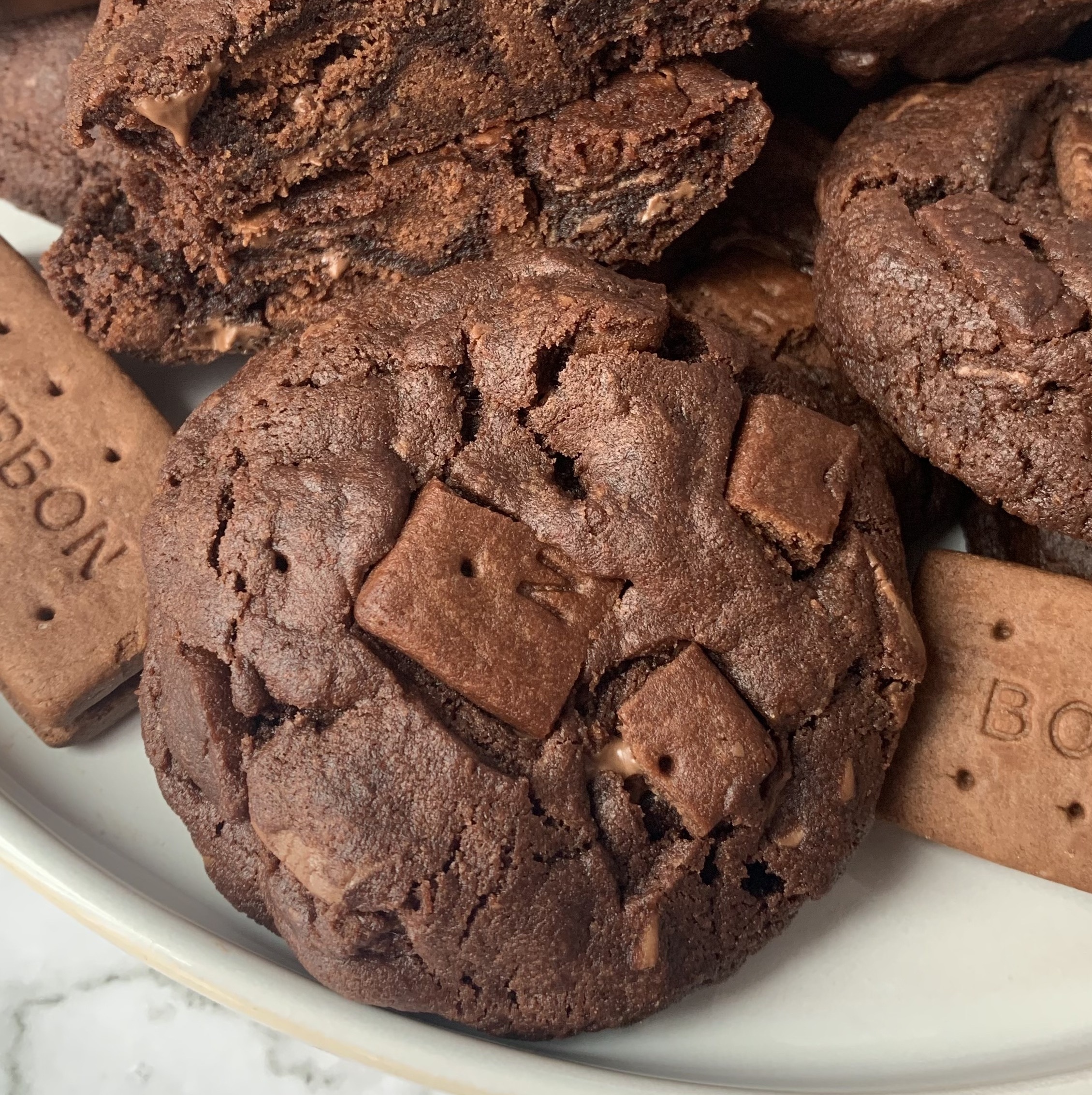 Bourbon Biscuit Cookies
Difficulty
Time 1 hour
Servings 12
Ingredients

110g Softened Unsalted Butter
75g Soft Light Brown Sugar
1.5 tablespoon Golden Syrup
15g Cornflour
150g Self Raising Flour
25g Cocoa Powder
1.5 tablespoons Milk (I used Semi-Skimmed)
200g Milk Chocolate Bar
100g Bourbon Biscuits

Method

Line two baking trays with parchment paper. Chop your milk chocolate bar and bourbon biscuits in to chunks.
Cream the butter and sugar together until light and fluffy.
Stir in the golden syrup, self raising flour, cocoa powder, cornflour, and milk chocolate (leave some chopped bourbon biscuits aside to use in a couple of steps time!).
Add milk to loosen the mixture - make sure you stir really well before adding more milk in as a little goes a long way. You should have a firm cookie dough.
Roll 12 even portions of mixture in to balls using your hands, and then place them on to the prepared baking trays. Press the remaining chopped bourbon biscuits on to the outside of the dough balls.
Put the cookie dough balls in the freezer for 15 minutes (or the fridge for 30 minutes). While they're chilling pre-heat your oven to 180C (350F) standard / 160C (320F) fan. Bake the cookies for 12-13 minutes (I tend to cook one batch at a time, as they bake better this way in my oven!). Allow the cookies to cool on the trays for a couple of minutes and let them to firm up a bit, then transfer them to a cooling rack. Enjoy!

Notes

- These cookies are best eaten fresh on the day they're made, however they will keep well for 3-4 days in an airtight container at room temperature.
- Cornflour alternative: If you don't have cornflour, an additional 15g of Self Raising Flour can be used!
- Don't place the cookies too close together on the baking tray, or you'll end up with one giant cookie.

Recommended Equipment and Ingredients*

*I earn a small amount of money if you buy the products after clicking the links. You will not be charged extra for this. Thank you for your support!