Gingernut Biscuits
A delicious classic British biscuit; crunchy edges with a slight chew in the middle, and lots of warm ginger flavours.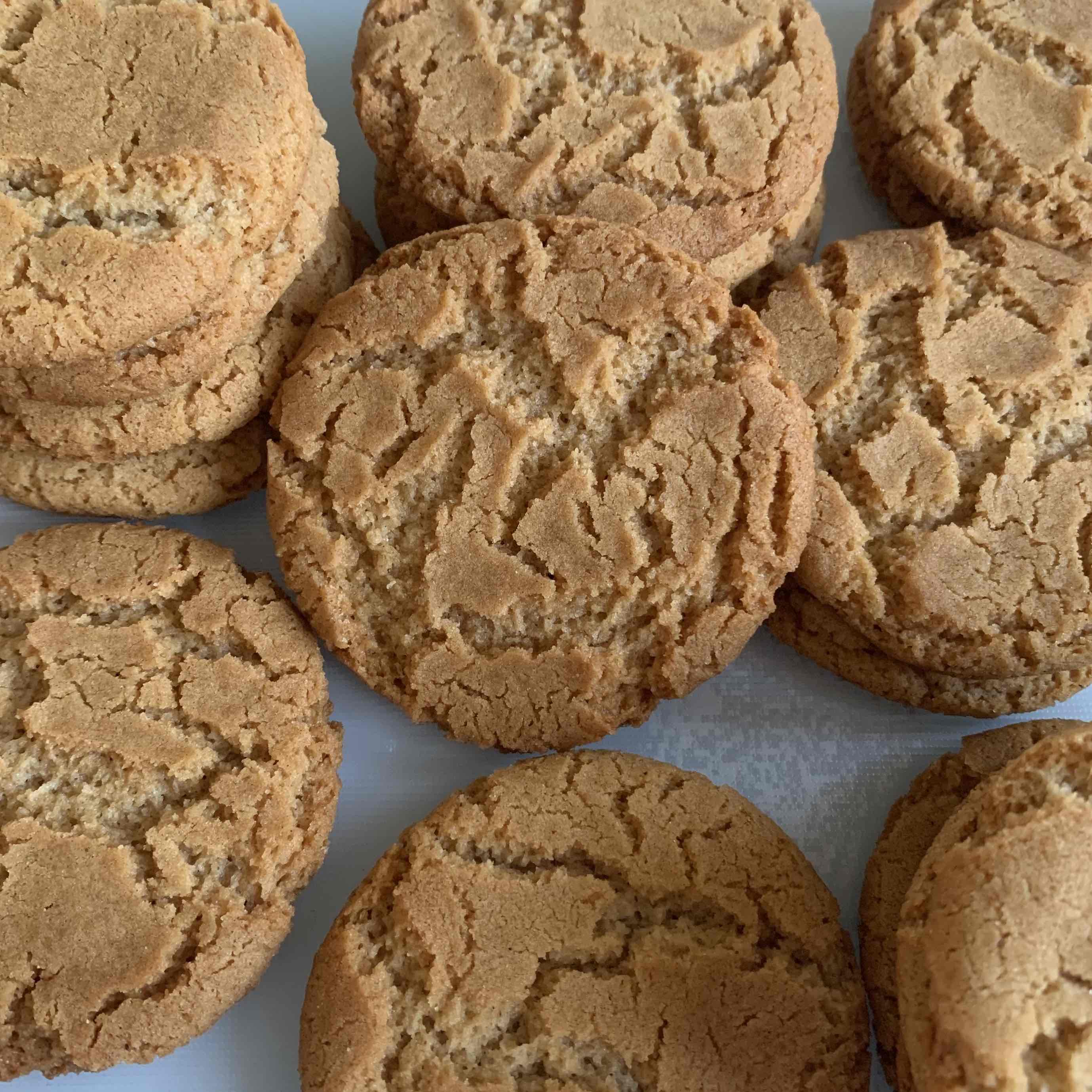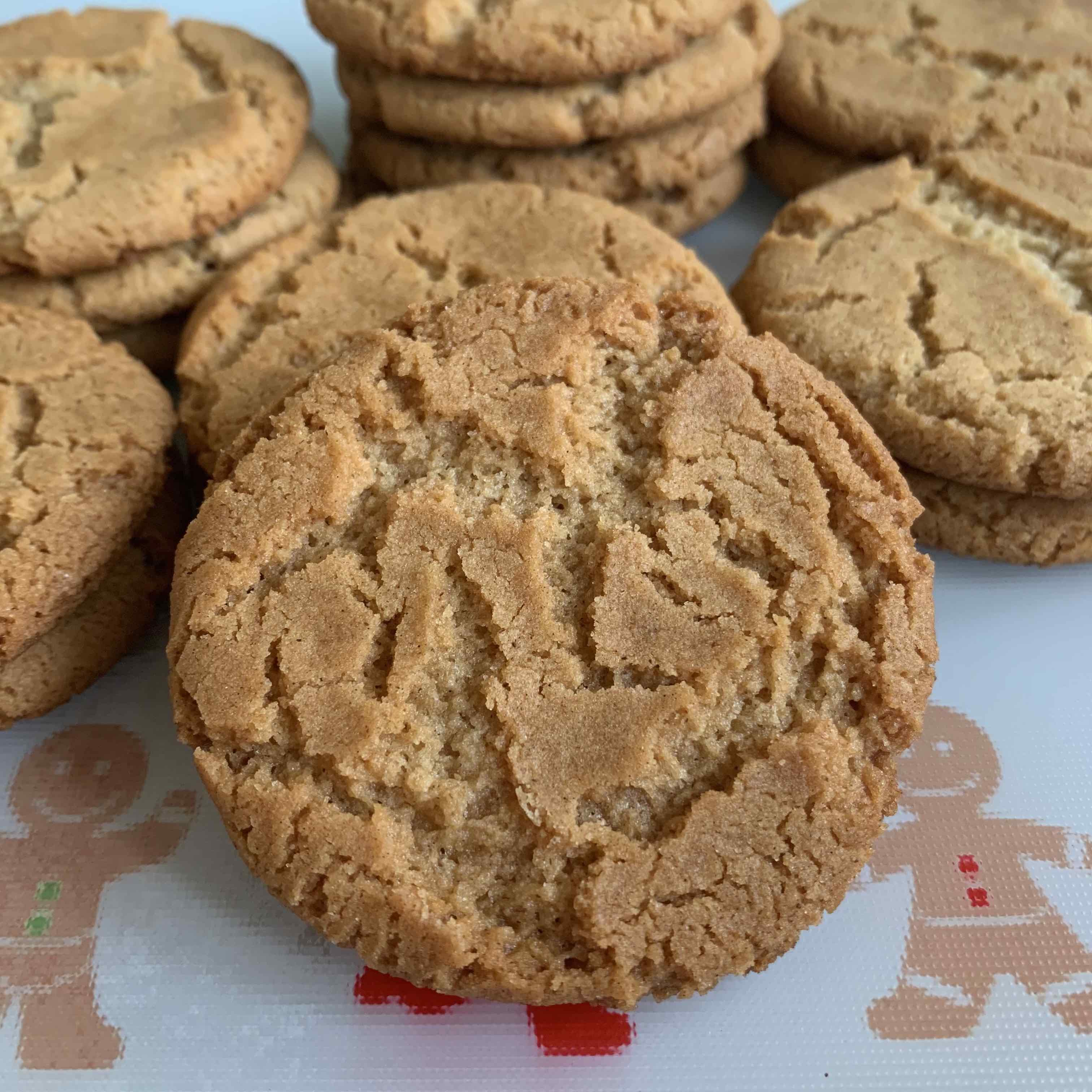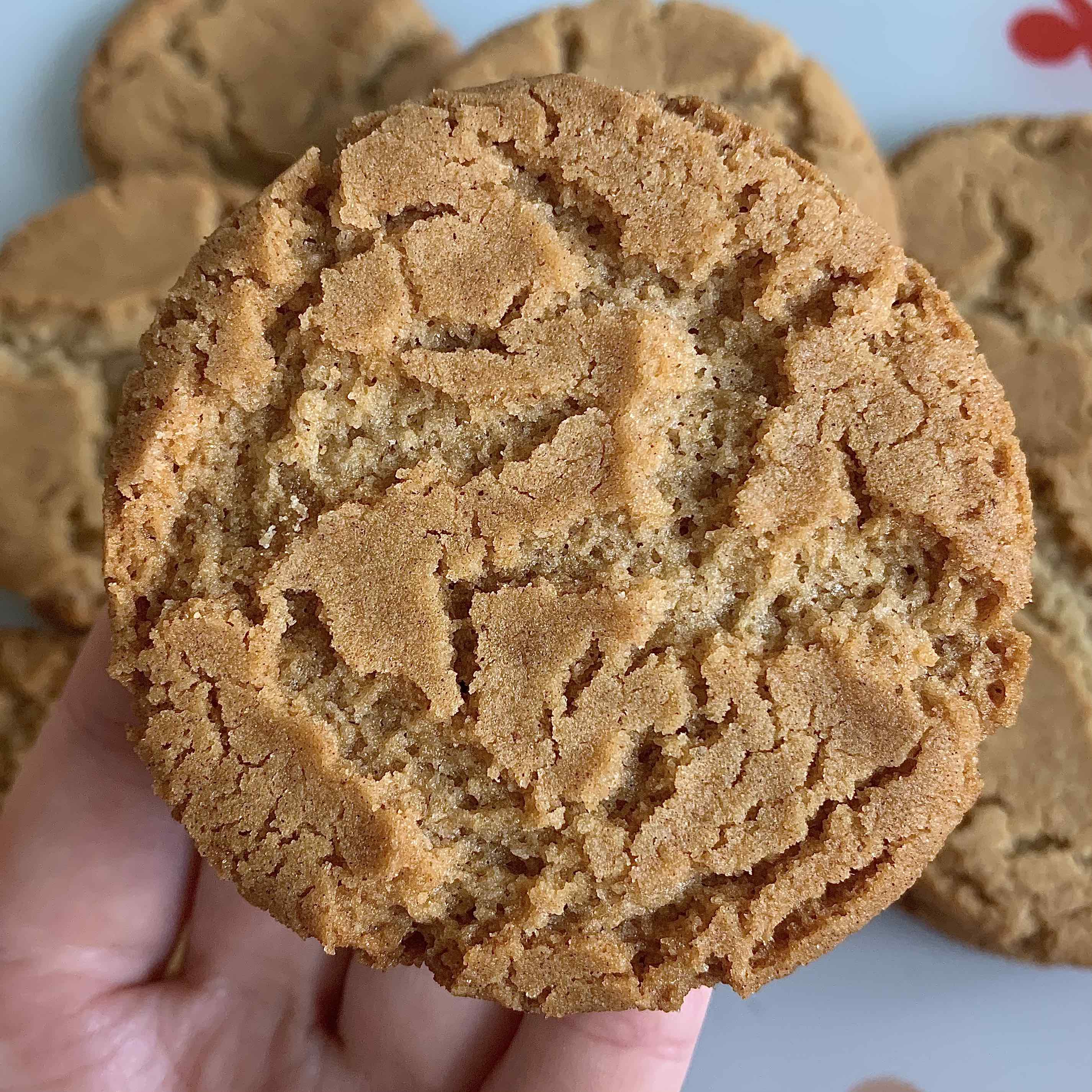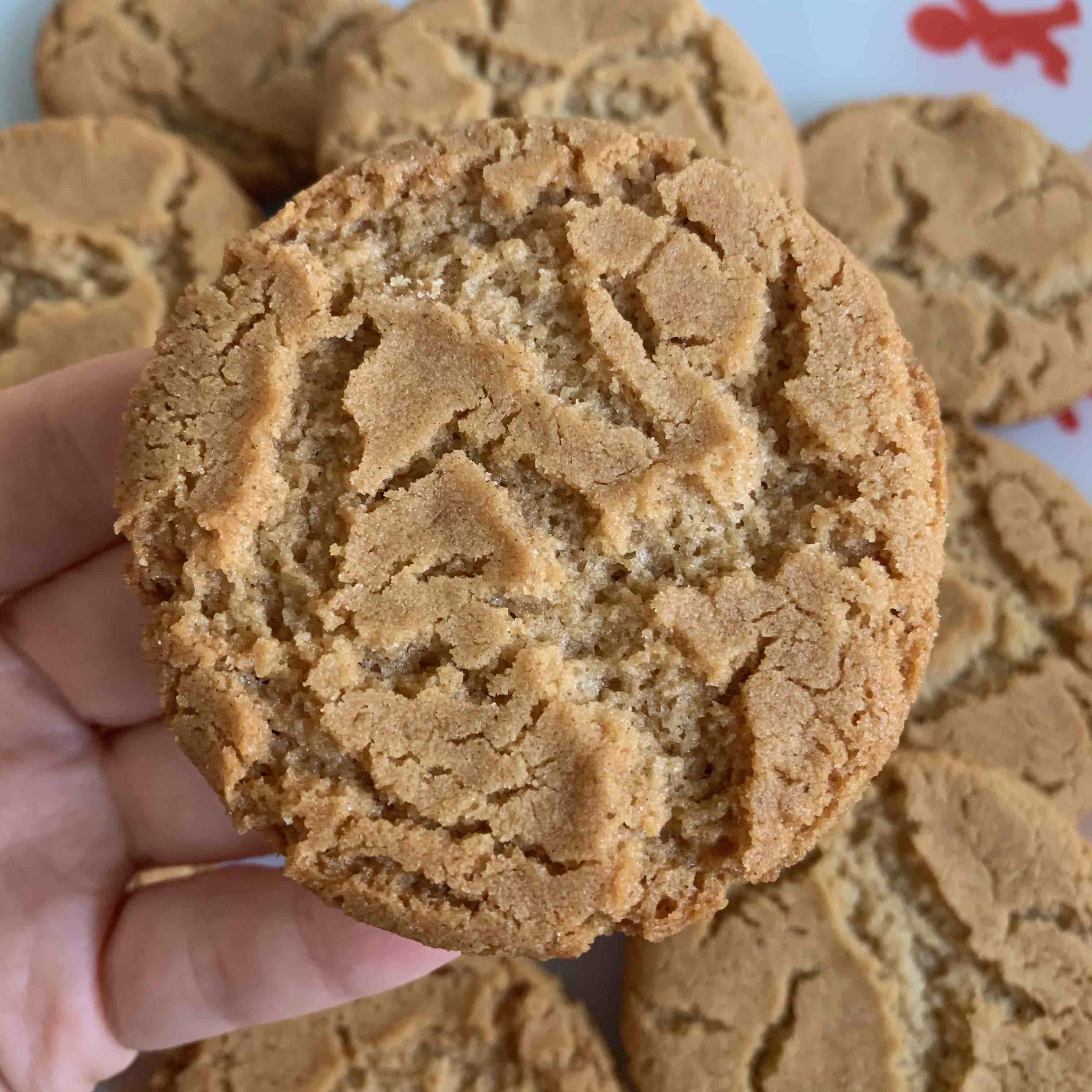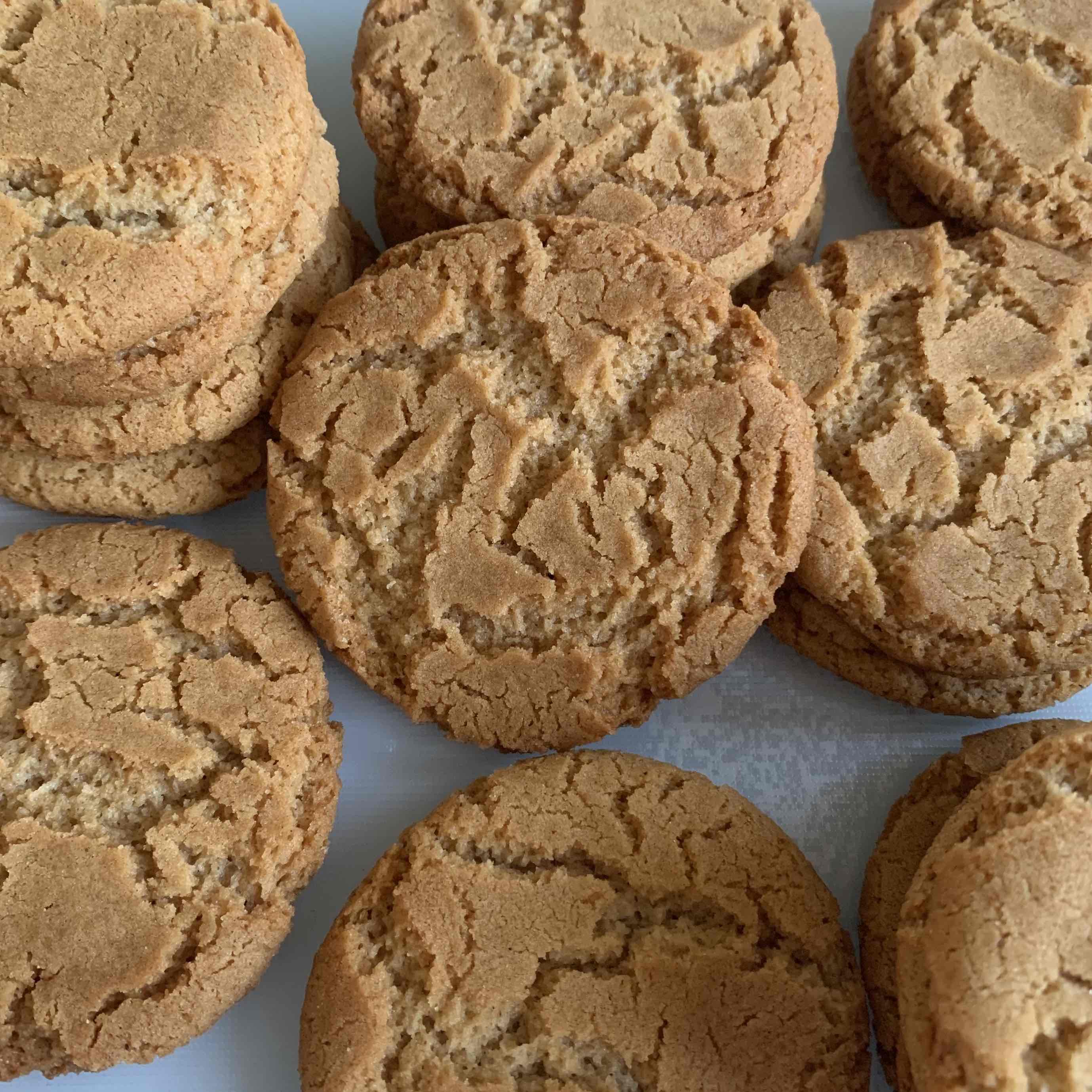 Gingernut Biscuits
Difficulty
Time 45 minutes
Servings 20
Ingredients

100g Unsalted Butter
100g Caster Sugar
125g Golden Syrup
225g Self-Raising Flour
2 teaspoons Ground Ginger

Method

Heat oven to 180°C (350°F) standard / 160°C (320°F) fan and line two or three baking trays. Sieve the dry ingredients together (sugar, self-raising flour, ginger) in to a large bowl, whisk them together to evenly distribute, and then set aside.
Melt the butter and golden syrup together in a pan on a low heat until smooth and bubbling slightly. Then pour this mixture in to the dry ingredients and stir until no pockets of dry ingredients remain.
Divide the mixture in to 20 even portions (mine weighed approx 27g) and use your hands to roll them in to balls, then place on to the prepared baking trays. - these biscuits spread when baking, so you'll want to leave space between them on the trays!
Bake for 10-12 minutes in the middle shelf of the oven. Leave to cool for a few minutes on the baking trays before leaving to cool fully on a cooling rack. Enjoy!

Notes

- These biscuits are best eaten on the day of baking, but they keep for up to 1 week when stored in an air-tight container at room temperature!
- Gingernuts are a hard biscuit that will be soft when they come out of the oven but will drastically harden when they cool. If they're rock solid when they cool, this means they've been baked for 1-2 minutes too long!
- I like to have one tray in the oven at a time when making biscuits/cookies. However if you choose not to and have your baking trays on different shelves of the oven, rotate them half way through cooking to help the biscuits cook evenly.
- These biscuits work perfectly for ice cream sandwiches - I like them with vanilla ice cream!

Recommended Equipment and Ingredients*

*I earn a small amount of money if you buy the products after clicking the links. You will not be charged extra for this. Thank you for your support!