Colin the Caterpillar Cookie Dough Truffles
Edible chocolate chip cookie dough with a yummy milk and white chocolate coating and an adorable colin the caterpillar face!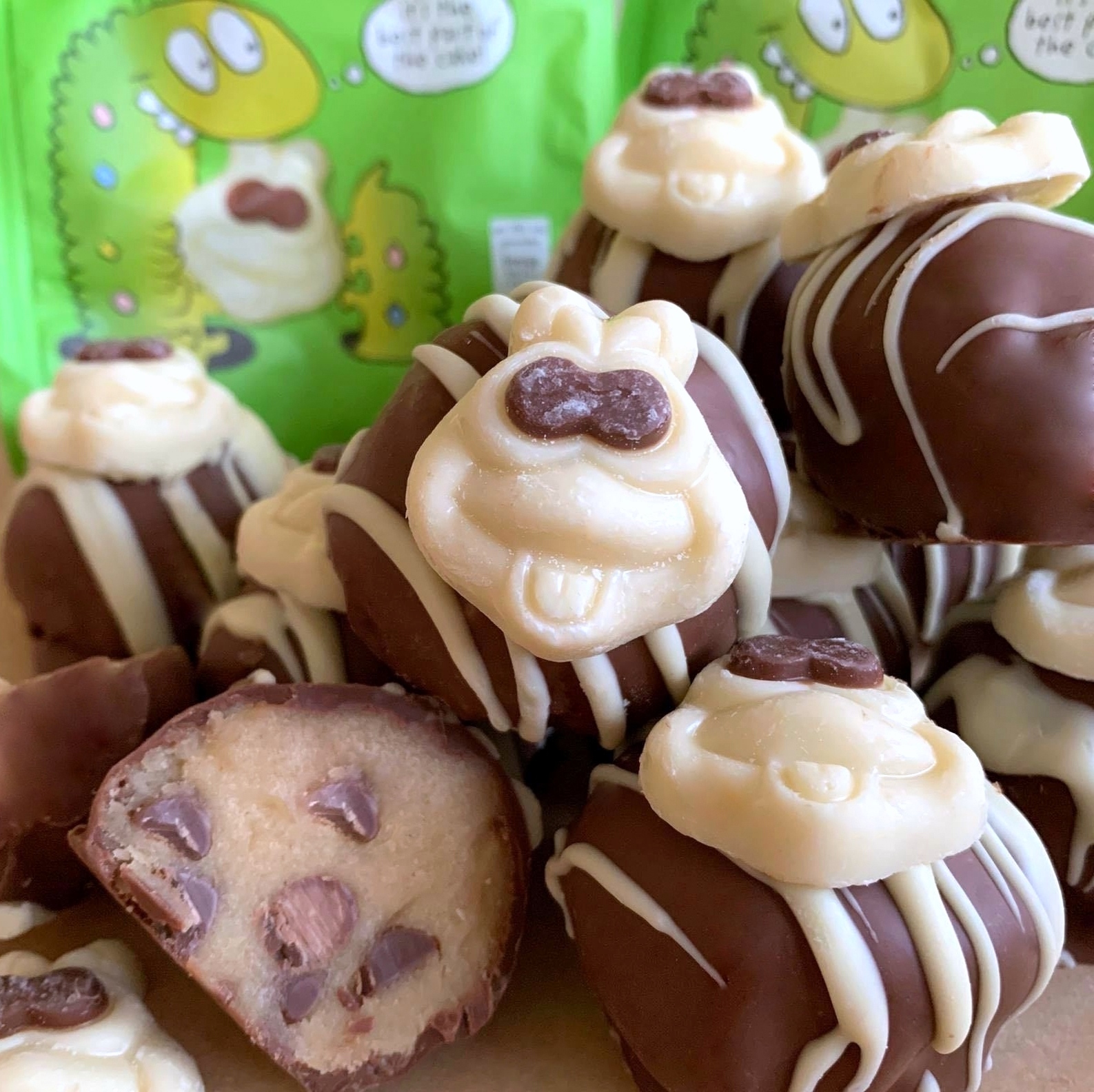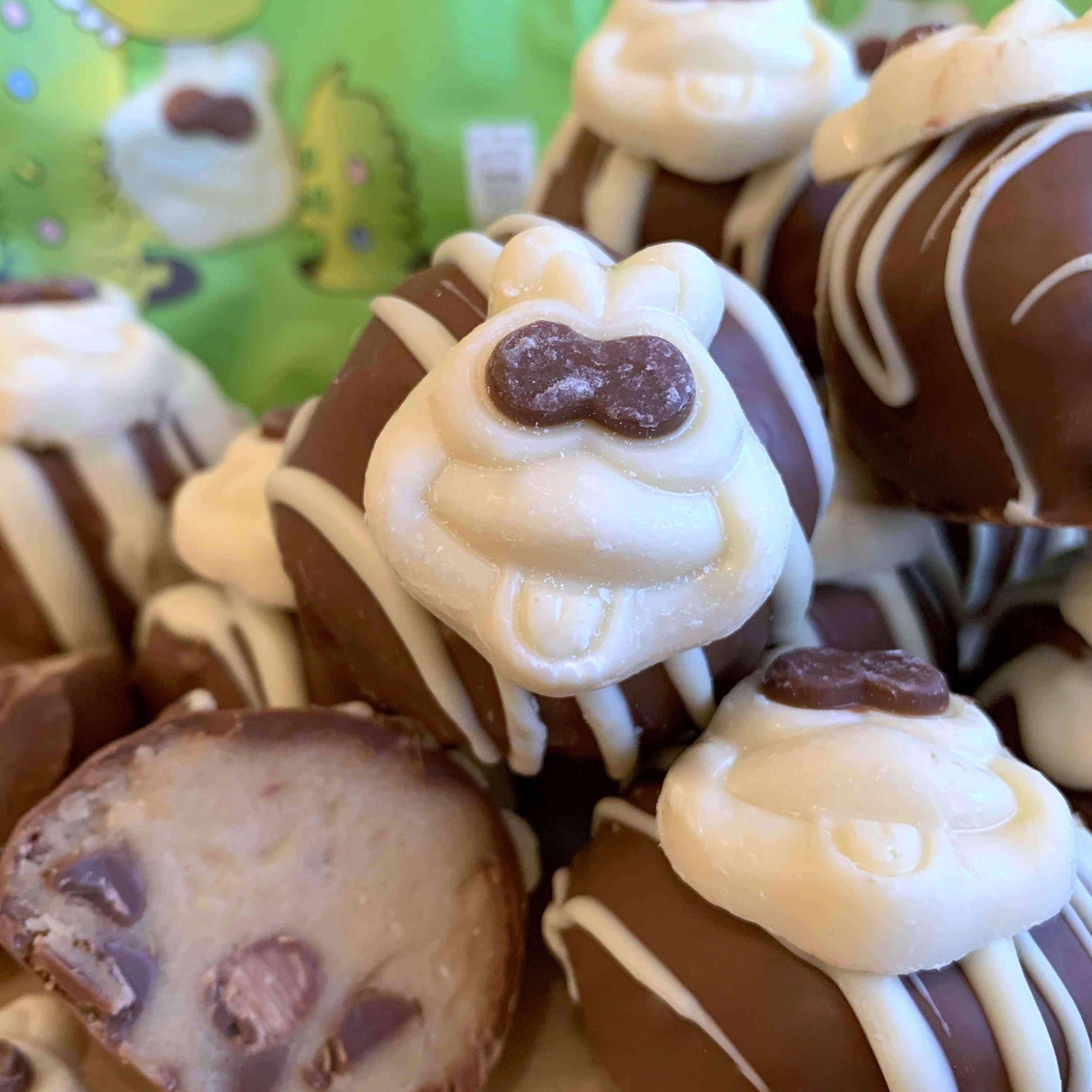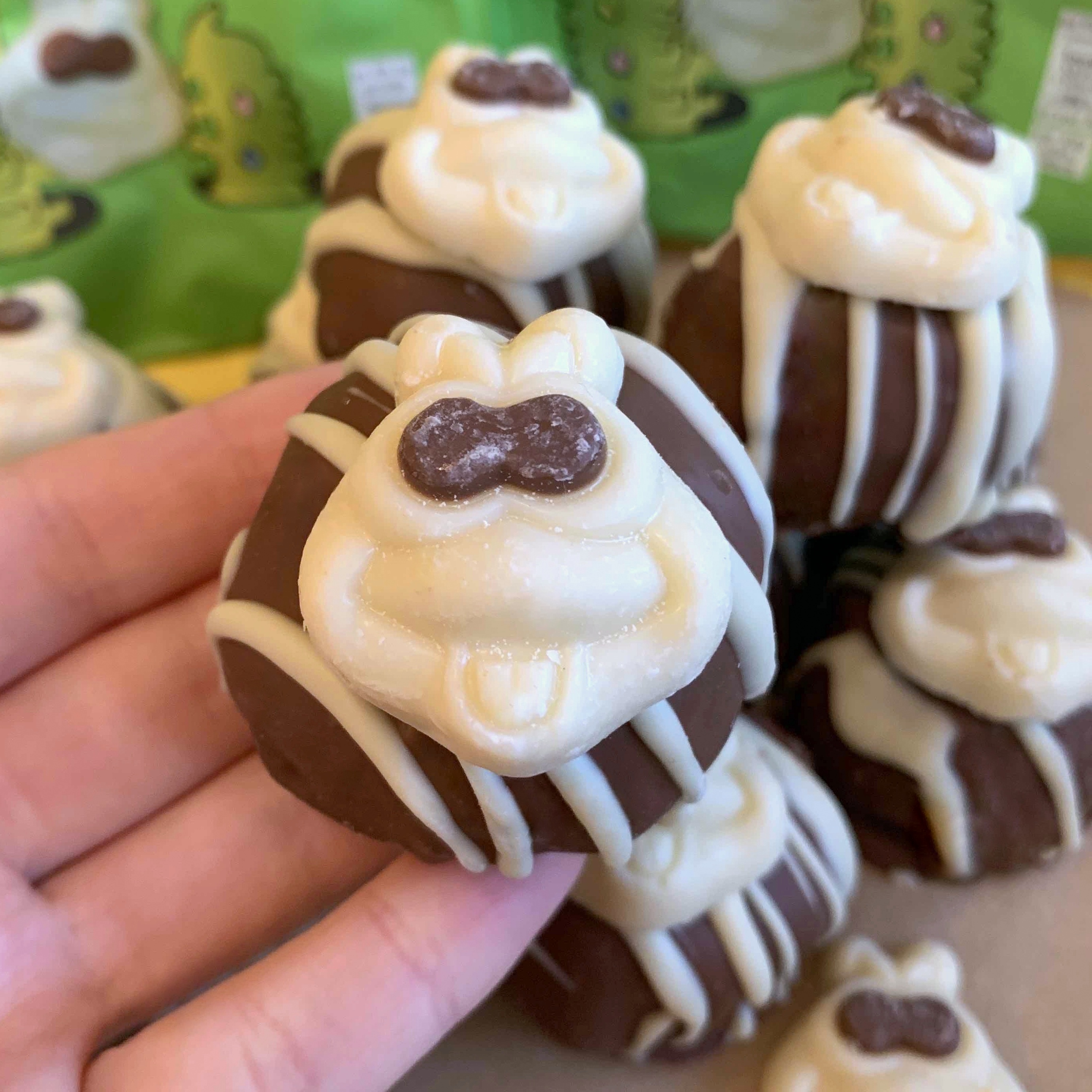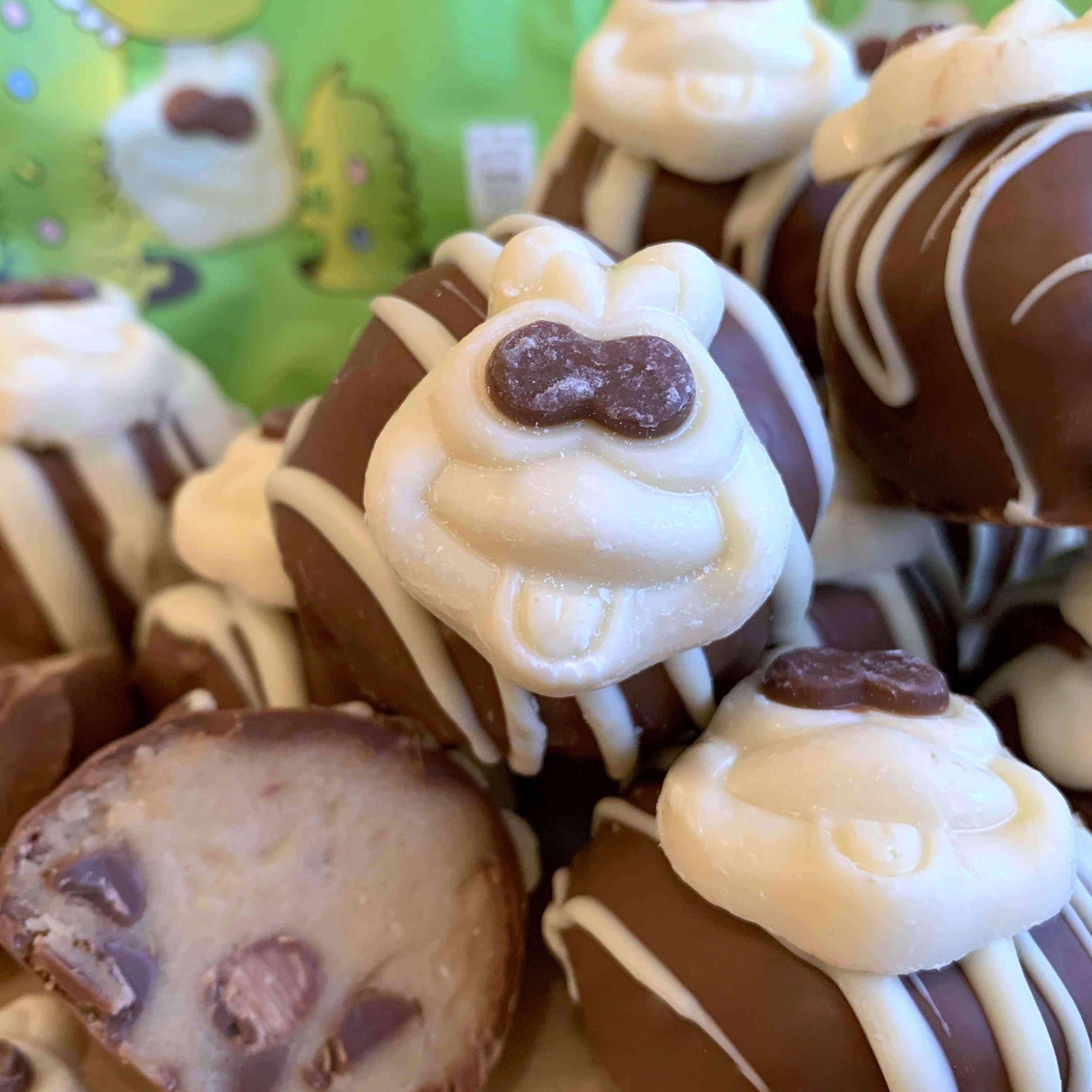 Colin the Caterpillar Cookie Dough Truffles
Difficulty
Time 1.5 - 2 hours (including cooling)
Servings 15 truffles
Equipment

Sharp Knife (to cut the chocolate in to chunks)
Spoon / Spatula
Large Bowl
Baking Tray
Parchment Paper
Microwaveable Bowl / Jug, or heatproof Bowl and Saucepan

Ingredients

For the Cookie Dough Truffles
100g Softened Unsalted Butter
50g Soft Light Brown Sugar
30g Caster Sugar
175g Plain Flour (heat treated)
2-3 Tablespoons Milk (I used Semi-Skimmed)
100g Milk Chocolate Chips
1/2 teaspoon Vanilla Extract
For Decoration
250g Milk Chocolate
50g White Chocolate
15 Colin the Caterpillar Mini Colin Faces (1 bag with some left over to sample!)

Method

Heat treated Flour (*See recipe notes)

Pre-heat your oven to 160°C (320°F) standard / 160°C (320°F) fan. Line a baking tray with parchment paper and lay out your flour on the tray. Bake in the oven for 5-10 minutes, being careful to not brown the flour (If you have an instant-read thermometer test the flour in several places to make sure it has reached 75°C (160°F). If you get a lower reading just give the flour a little stir and cook for an additional couple of minutes and re-check!)
Leave the flour to cool for 30 minutes before making the cookie dough truffles.

For the Cookie Dough Truffles

Cream the butter and two types of sugars together until light and fluffy. Then stir in the vanilla extract.
Add the heat treated plain flour and chocolate chips. Add 3 tablespoon of milk to loosen the mixture - do this a little at a time as you may not need it all (you should have a firm but sticky cookie dough).
Roll the cookie dough in to 15 balls and place on the lined baking tray. Freeze for 15 minutes.

Melt the milk chocolate and white chocolate seperately either in a double boiler (a heatproof bowl over a saucepan of boiling water) or in 20 second bursts in the micowave.
Remove the cookie dough truffles from the freezer. Using two forks dip the truffles one by one in to the milk chocolate. Gently roll the truffles around in the chocolate until fully coated, then lift them out using the forks, and give them a little shake to remove the excess chocolate. Once coated in chocolate add the truffles back to the baking tray.
Once all cookie dough truffles are coated in milk chocolate, use a spoon to drizzle white chocolate over the top of each truffle, then add a colin face on top of each truffle!
Chill in the freezer or fridge until set, then enjoy!

Notes

- These cookie dough truffles keep for up to 1 week stored in a refrigerated airtight container.
- This cookie dough is safe raw due to the lack of eggs and the heat treated flour - yay! But please don't try to bake with it, it doesn't contain any raising agent and will result in sad cookies if baked!
- *When heat treating the flour add extra to account for any flour lost while transferring from baking tray to bowl! Don't scrape any flour off that has clung to the tray as the texture and flavour of this flour may be a little unusual!
- For a chocolate cookie base: add 25g cocoa powder and decrease the plain flour to 150g.

Recommended Equipment and Ingredients*

*I earn a small amount of money if you buy the products after clicking the links. You will not be charged extra for this. Thank you for your support!