Bounty Bars
Delicious and easy 4 ingredient homemade Bounty Bars!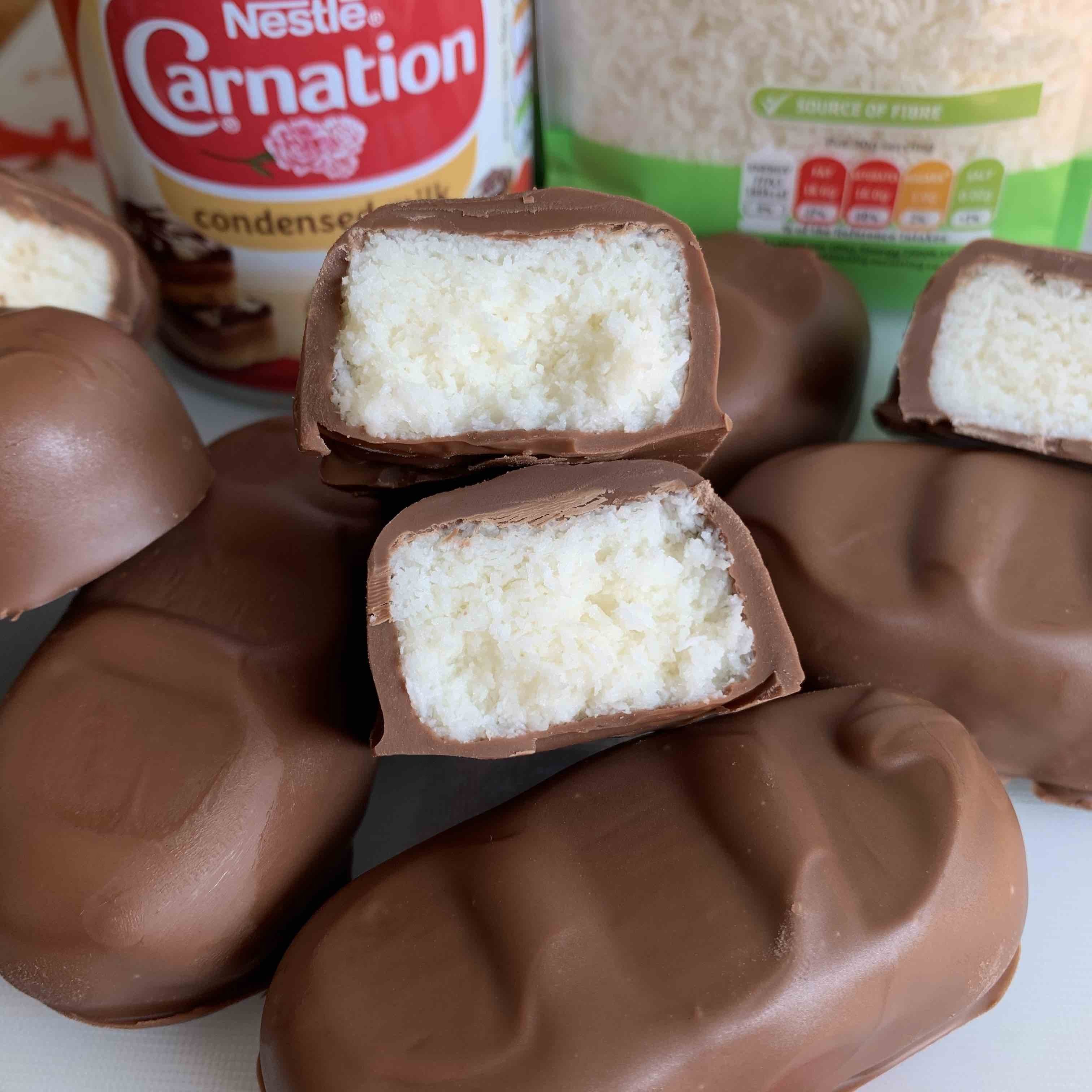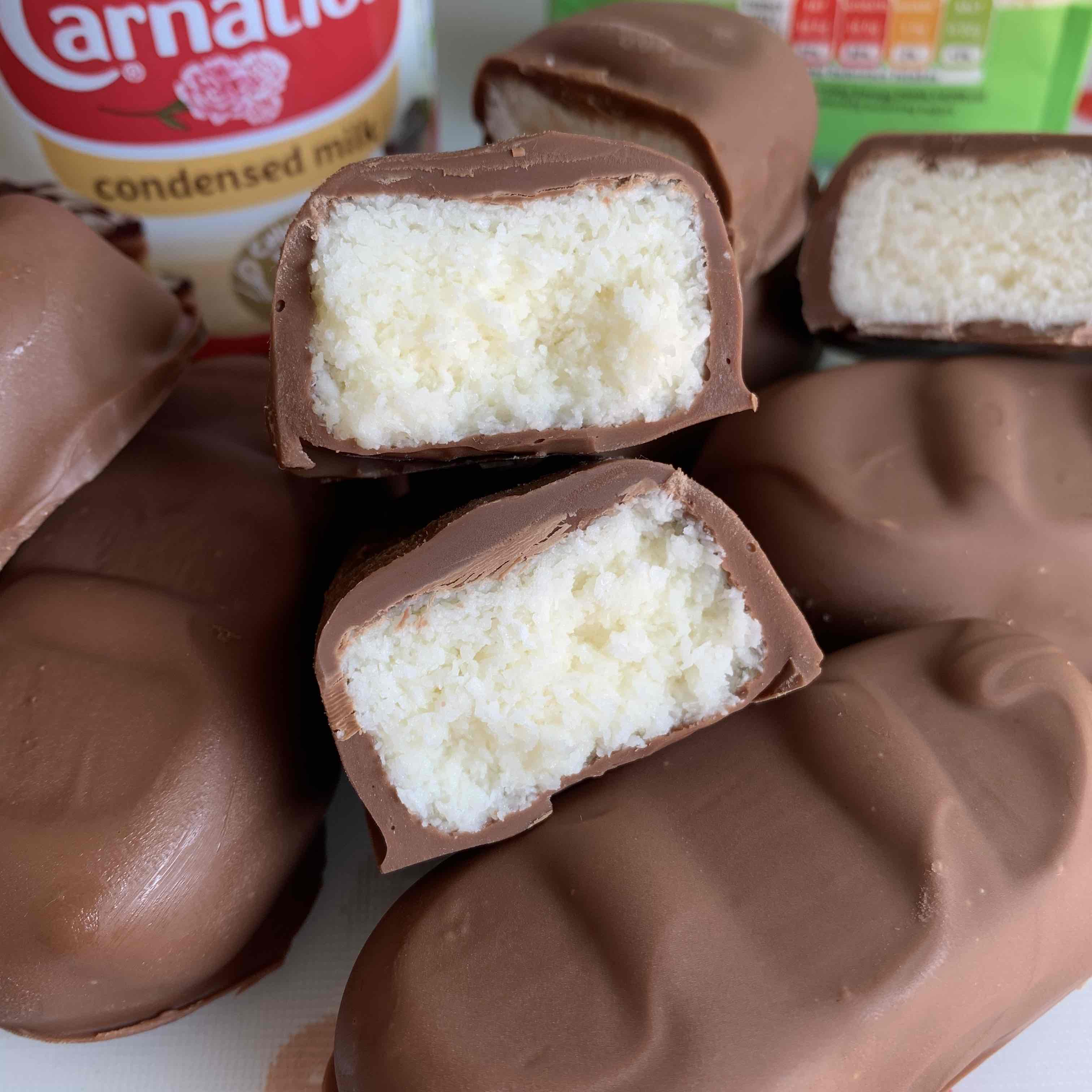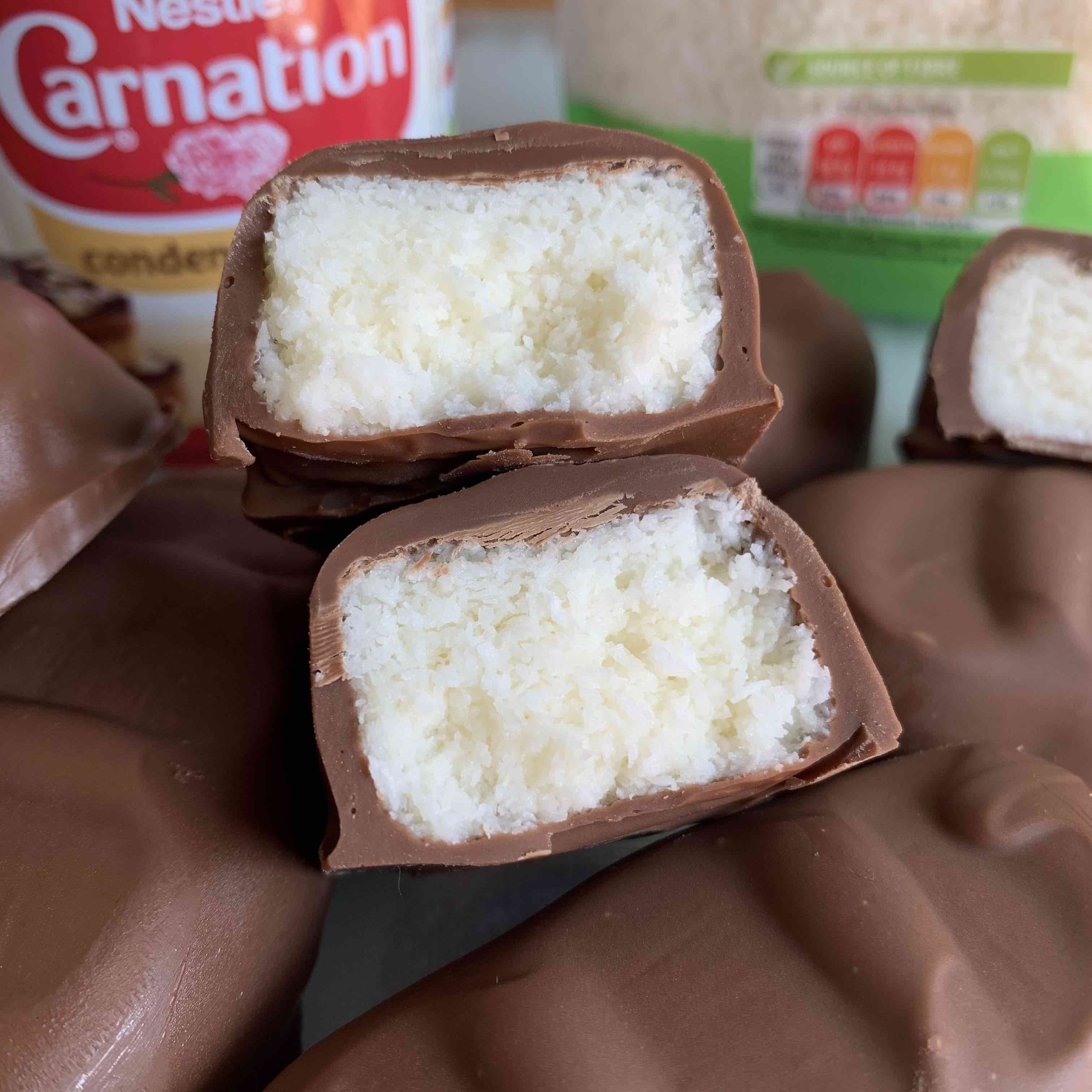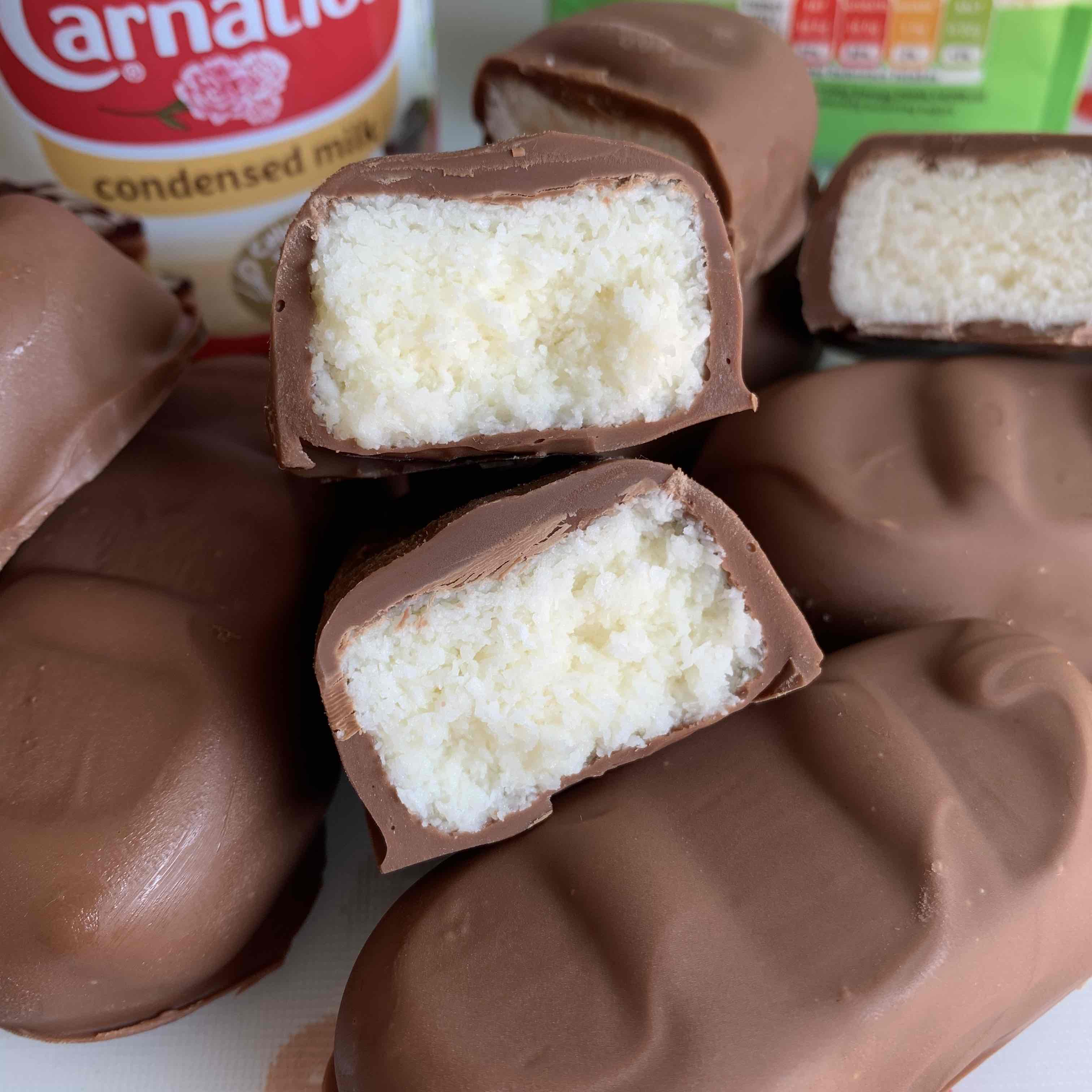 Bounty Bars
Difficulty
Time 15 minute (plus 1 hour cooling time)
Servings 9 bars
Ingredients

200g Desiccated Coconut
200g Condensed Milk (half a tin)
1/2 Teaspoon Vanilla Extract
300g Milk Chocolate

Method

Add parchment paper to a baking tray. Mix the desiccated coconut, condensed milk, and vanilla extract togther until fully combined. Use your hands to form the mixture in to 9 bounty-shaped bars. (I find that it helps to tighly compress the bars between with your fingers in to dense rectangles, and then round off the edges!) Put the coconut bars in the freezer for 1 hour.
After 1 hour, with the coconut bars still in the freezer, melt the milk chocolate in a bain-marie / double boiler (this is a pan with shallow boiling water, with a heatproof bowl balanced on it!) Add the chocolate in chunks to the bowl - don't let the water touch the bottom of the bowl!). Or alternative microwave the chocolate in 20 second bursts until smooth in a heatproof bowl/jug.
Once the chocolate is smooth remove the coconut bars from the freezer. Using two forks to grip the coconut bars, dip them in to the chocolate one at a time, gently shaking off any excess. Place back on to the lined baking tray and immediately use a skewer or palette knife to add three little bumps on top - the iconic markings of a bounty bar! (Note, as the coconut bars have been in the freezer the chocolate will set very quickly, so add the markings one at a time, immediatelty after the dunking!)
Serve your homemade Bounty Bars immediately (the chocolate should harden fairy quickly from the chill of the frozen coconut bars!), or put in the fridge to store - Enjoy!

Notes

- Store your homemade Bounty Bars in an airtight container in the fridge, where they'll last for 1+ weeks!
- The vanilla extract can be left out if you don't have any to hand - it just helps add flavouring to the bars!

Recommended Equipment and Ingredients*

*I earn a small amount of money if you buy the products after clicking the links. You will not be charged extra for this. Thank you for your support!