Terry's Chocolate Orange Cookies
Chunky, soft, chocolate orange cookies packed with Terry's Chocolate Orange!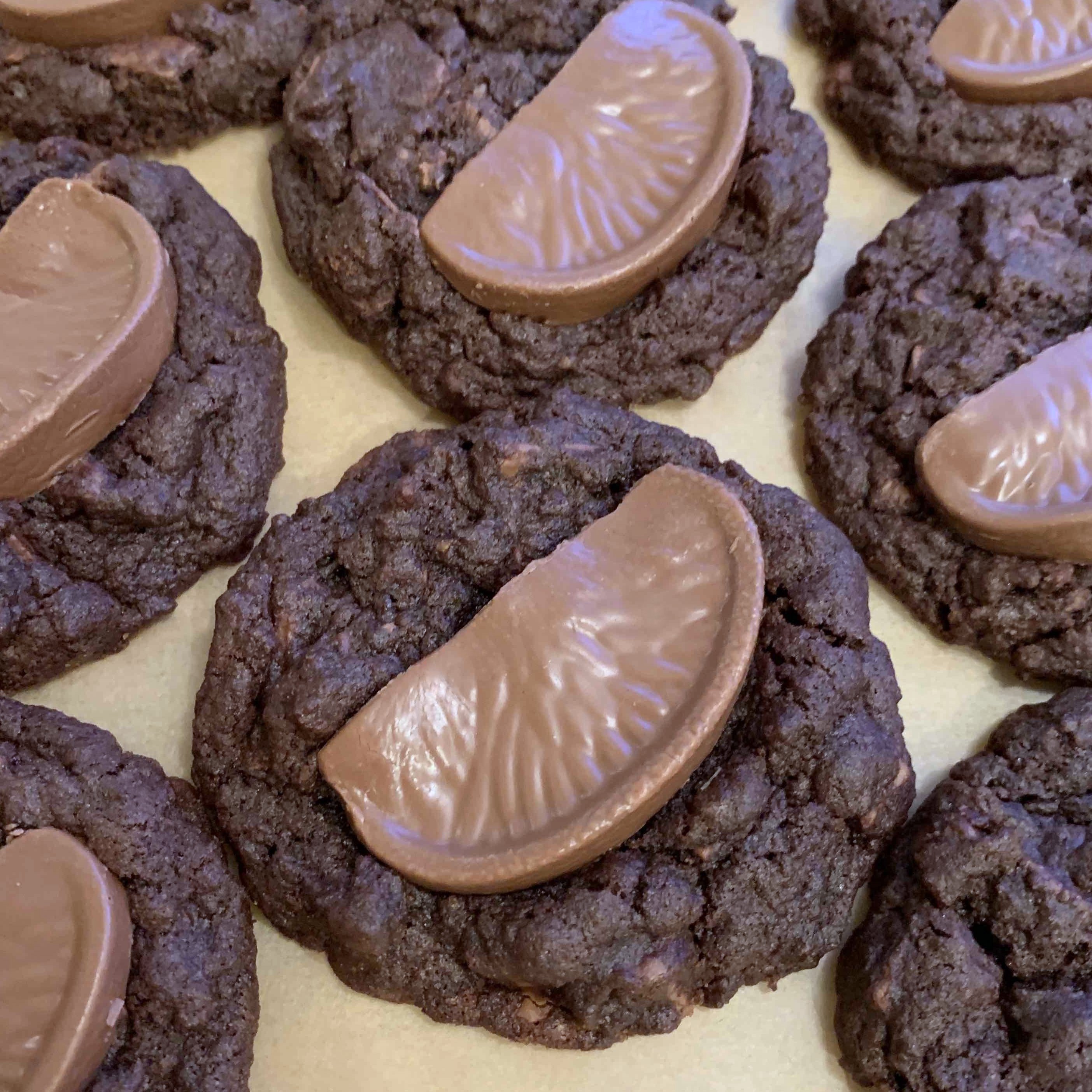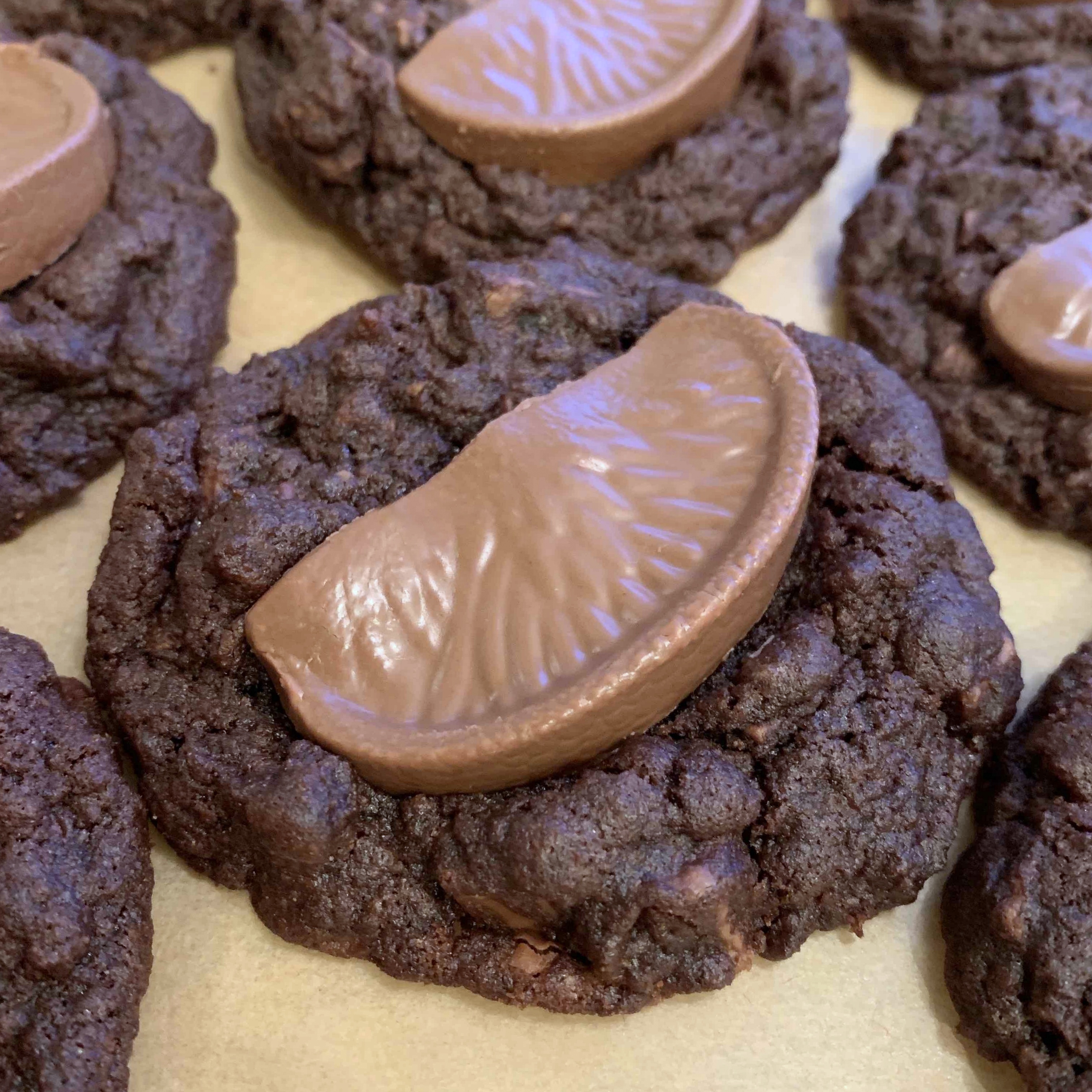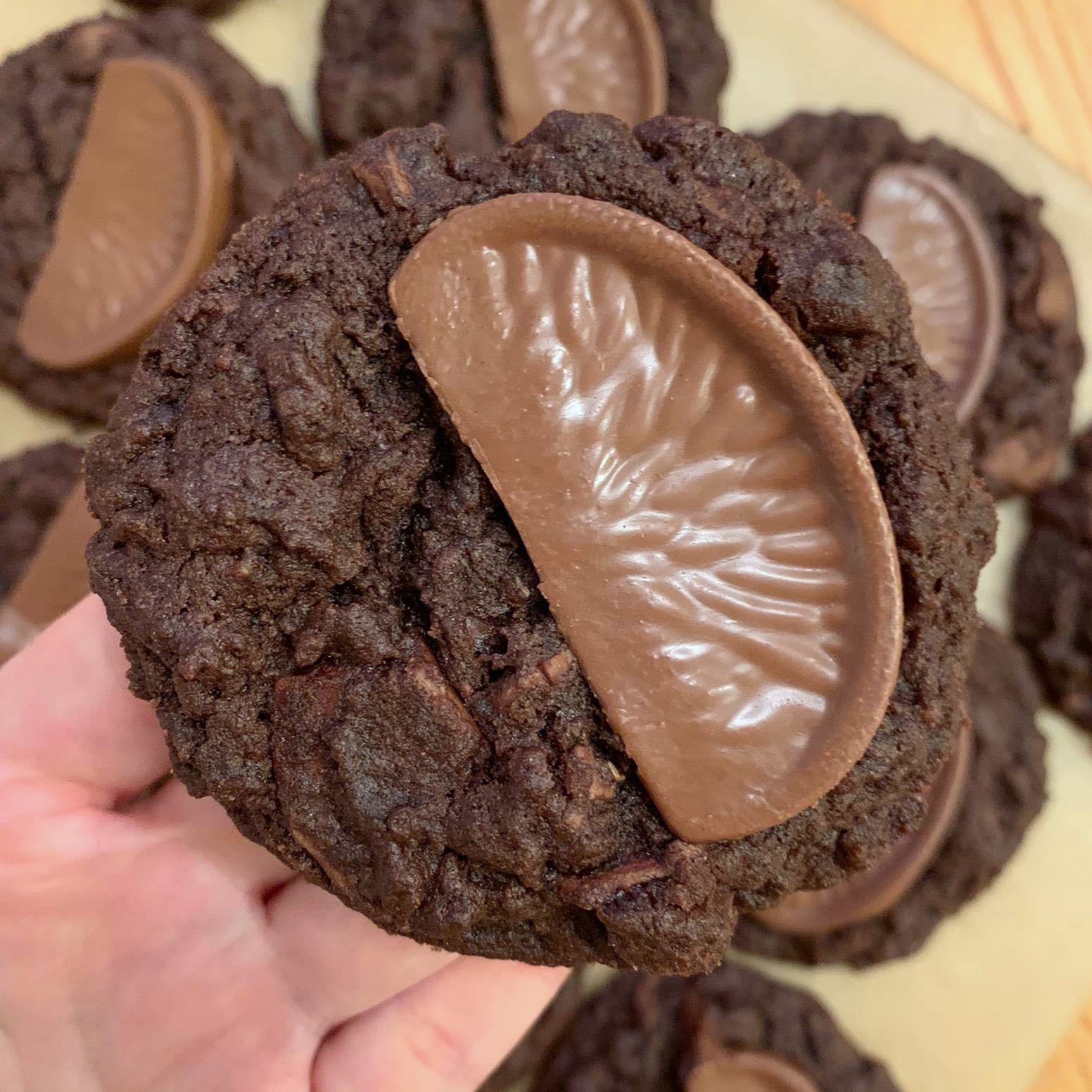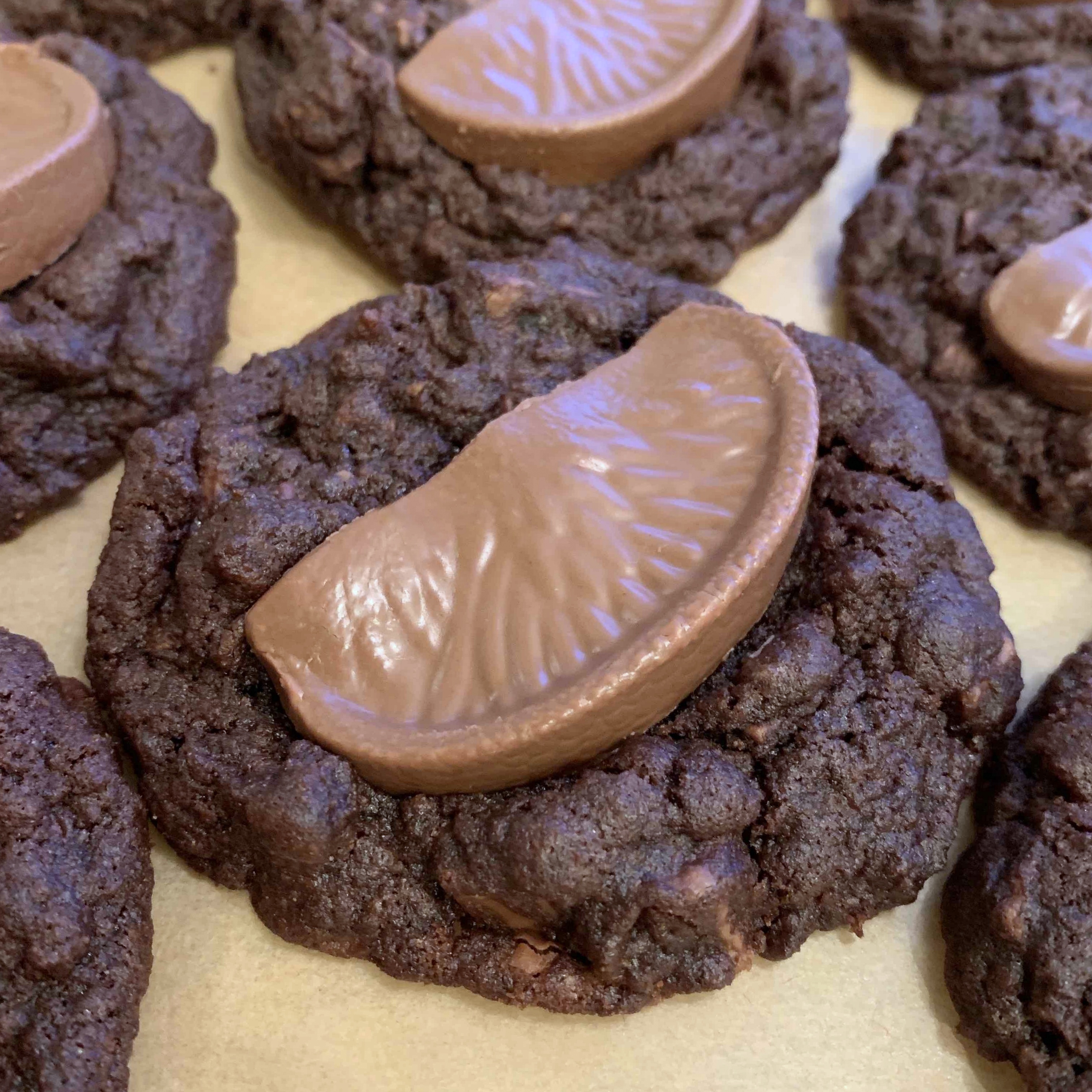 Terry's Chocolate Orange Cookies
Difficulty
Time 30 minutes
Servings 12
Equipment

Baking Tray
Spoon / Spatula for mixing
Large Bowl
Parchment Paper
Cooling Rack

Ingredients

100g Softened Unsalted Butter
75g Soft Light Brown Sugar
2 tablespons Golden Syrup
150g Self Raising Flour
30g Cocoa Powder
1.5 teaspoons Cornflour
2 Terry's Chocolate Orange
1 teaspoon Orange Extract (or Zest of 1 Orange)
1-2 tablespoons Milk

Method

Pre-heat your oven to 180C (350F) standard / 160C (320F) fan. Grease and line an 8"x8" inch baking tin with parchment paper. Chop all but 12 segments of Terry's Chocolate Orange in to chunks and set aside.
Beat the butter until soft, then add the soft light brown sugar and cream together until light and fluffy.
Stir in the golden syrup, self-raising flour, cocoa powder, cornflour, chopped Terry's Chocolate Orange, and orange extract (or zest of 1 orange).
Add 1 - 2 tablespoon of milk as required to loosen the mixture. It should be a slightly sticky but firm dough.
Place even spoonfuls of mixture on to the prepared baking trays.
Bake for 10 minutes, then take the cookies out of the oven and quickly press a Terry's Chocolate Orange segment on top of each cookie. Then pop back in the oven and bake for an additional 3 minutes (13 minutes total cook time). Allow the cookies to cool on the trays for a couple of minutes as this will firm them up a bit, then remove them from the trays and place on a wire cooling rack until fully cooled. Enjoy!

Notes

- These cookie will keep well for up to a week in an airtight container at room temperature.
- For a plain cookie base: remove the cocoa powder and increase the self raising flour to 180g.
- When the cookies first come out of the oven they'll be very soft, if you're unsatisfied with their shape now is the perfect time to gently press their edges in and make them pretty! You can use a knife/spoon for this, or place the cookie inside of a circle cookie cutter (if you have one large enough!) - carefully move the cookie cutter in a circle motion with the cookie inside to smooth out those edges :)

Recommended Equipment and Ingredients*

*I earn a small amount of money if you buy the products after clicking the links. You will not be charged extra for this. Thank you for your support!