Crispy M&M Cookie Cups
Double chocolate cookie cups filled with delicious chocolate ganache, and decorated with crispy M&Ms!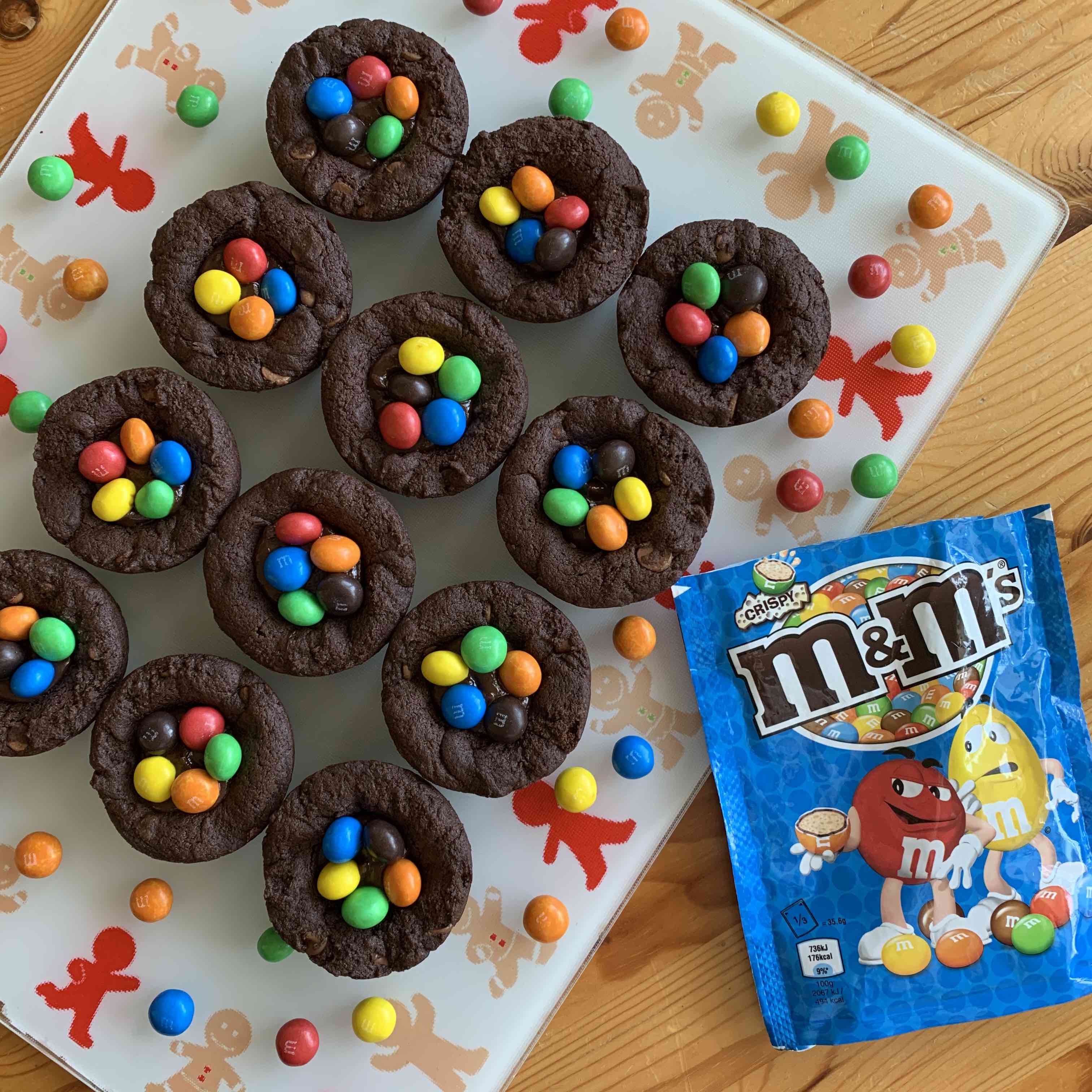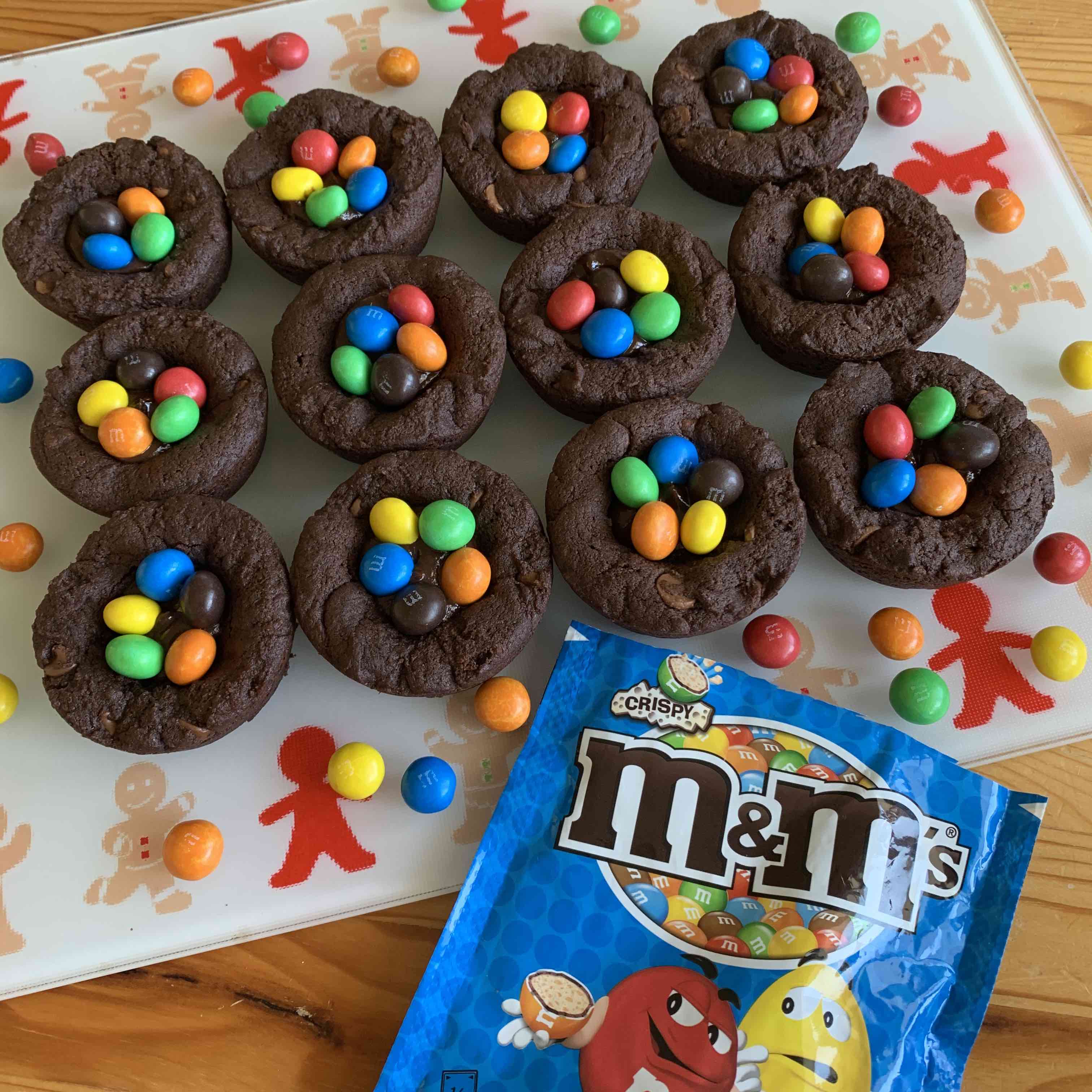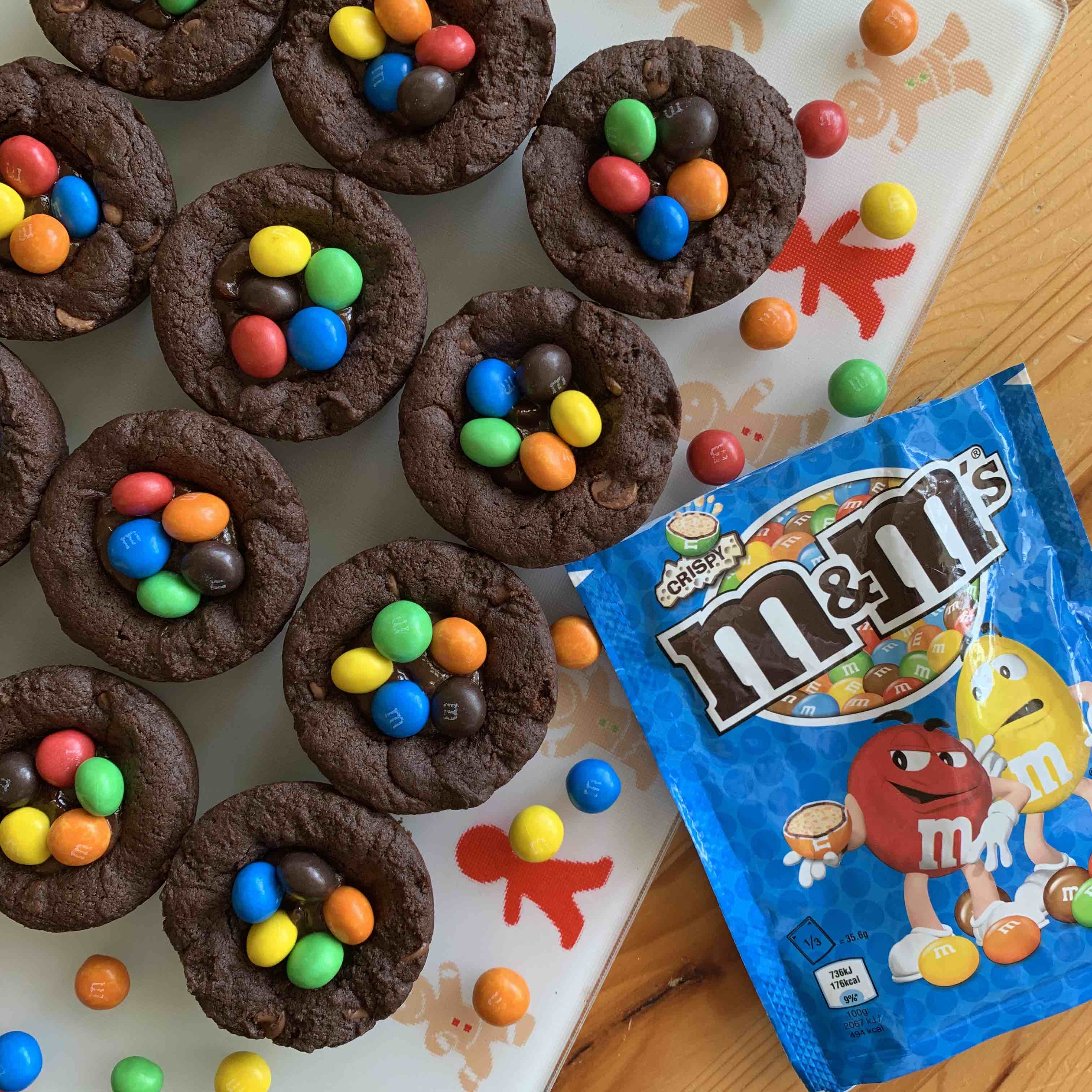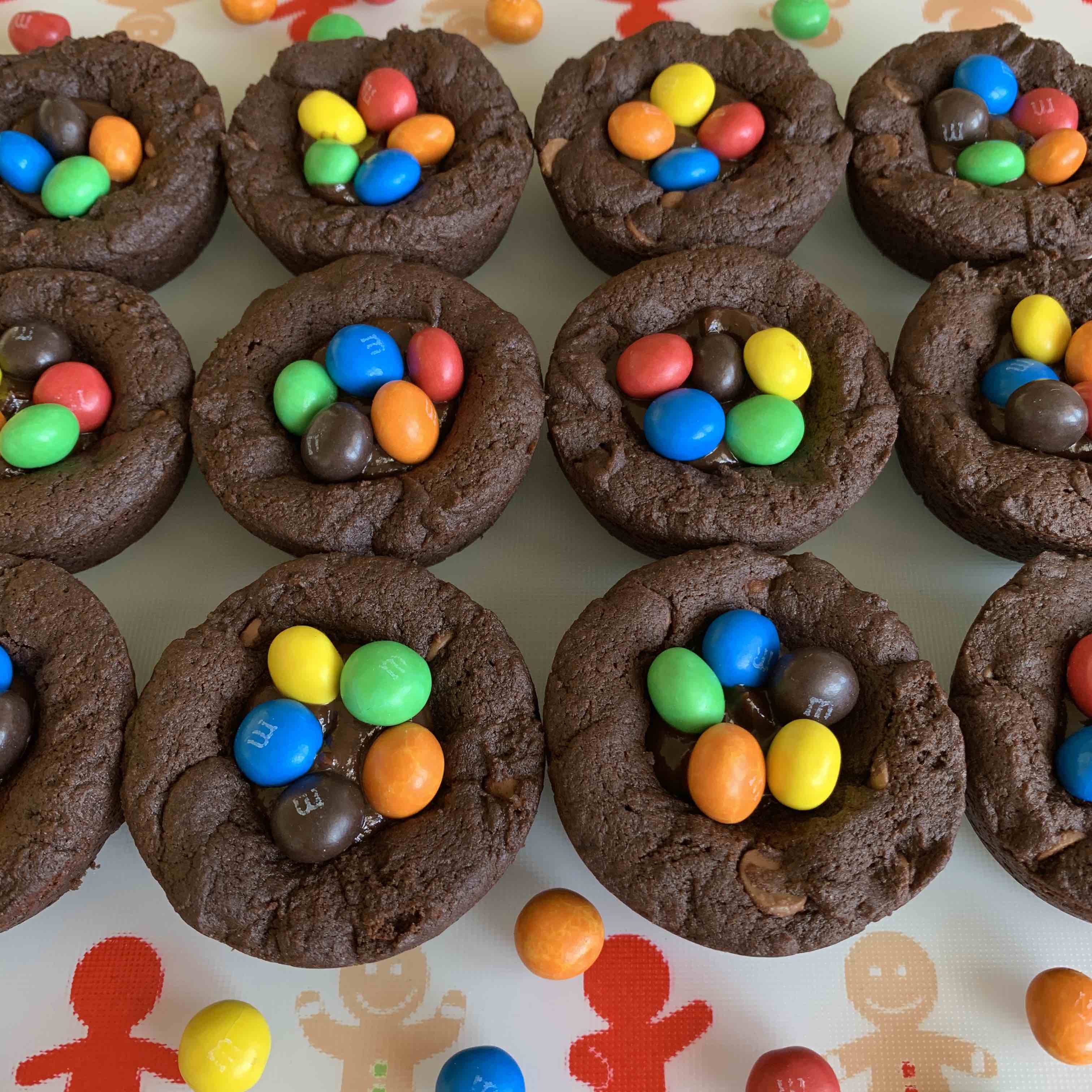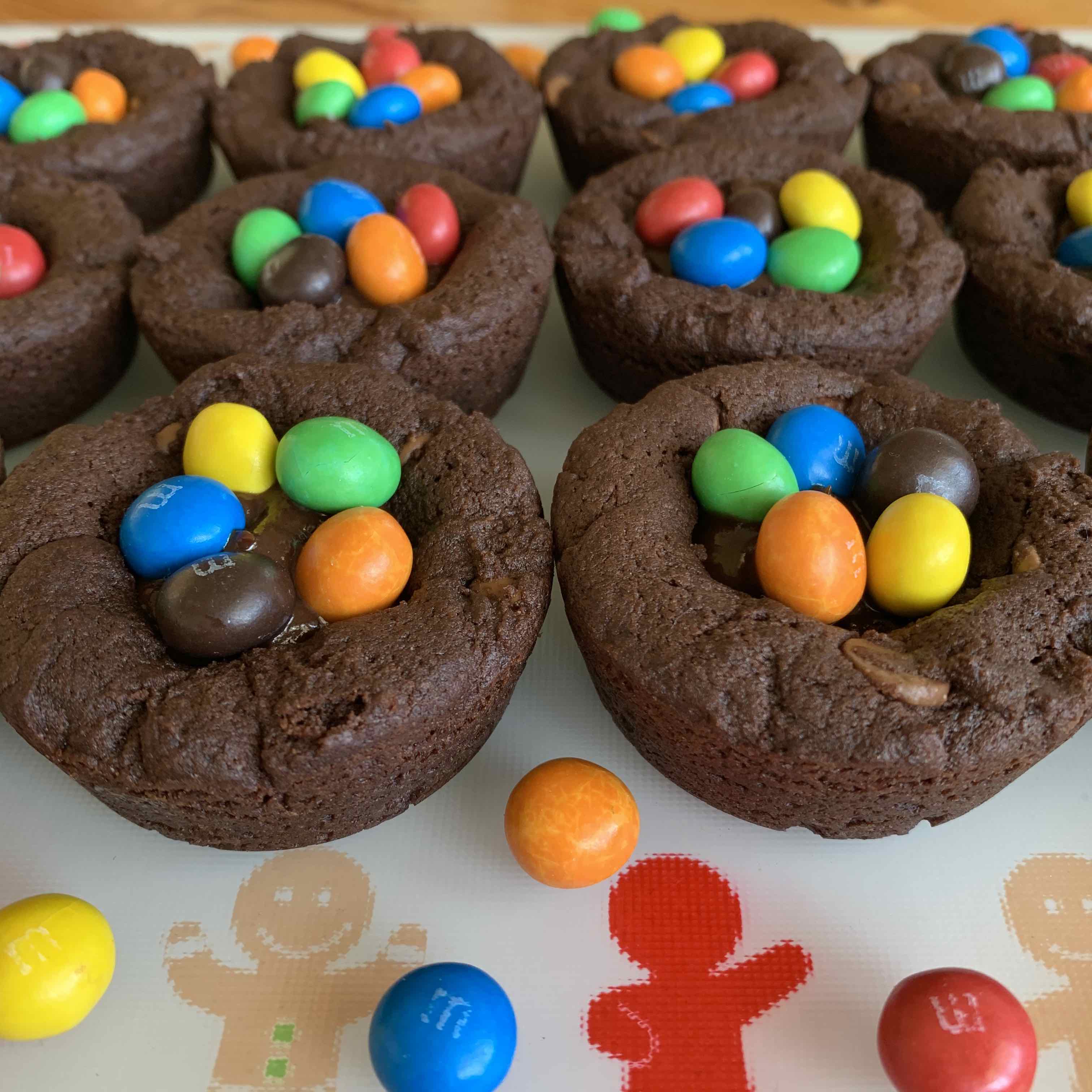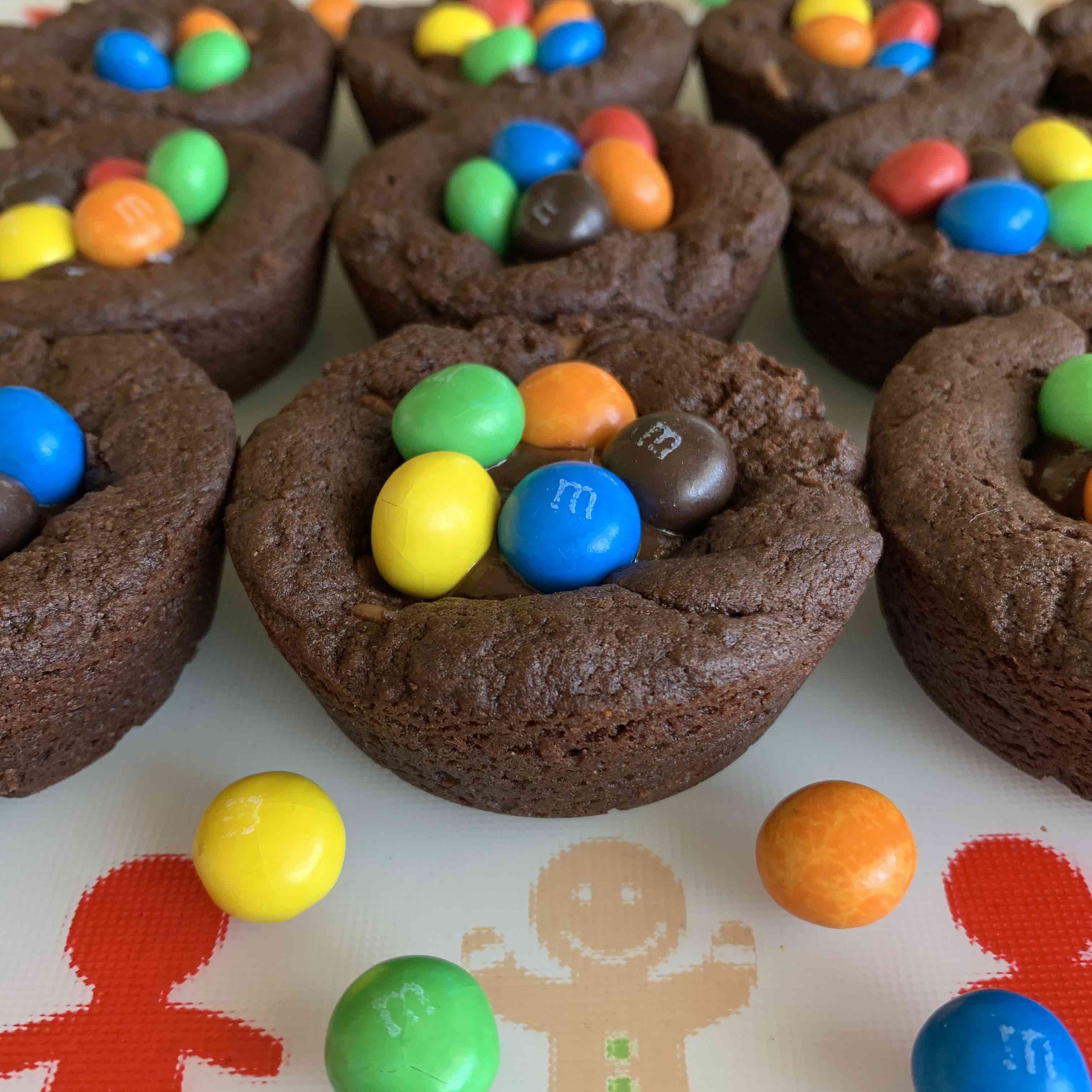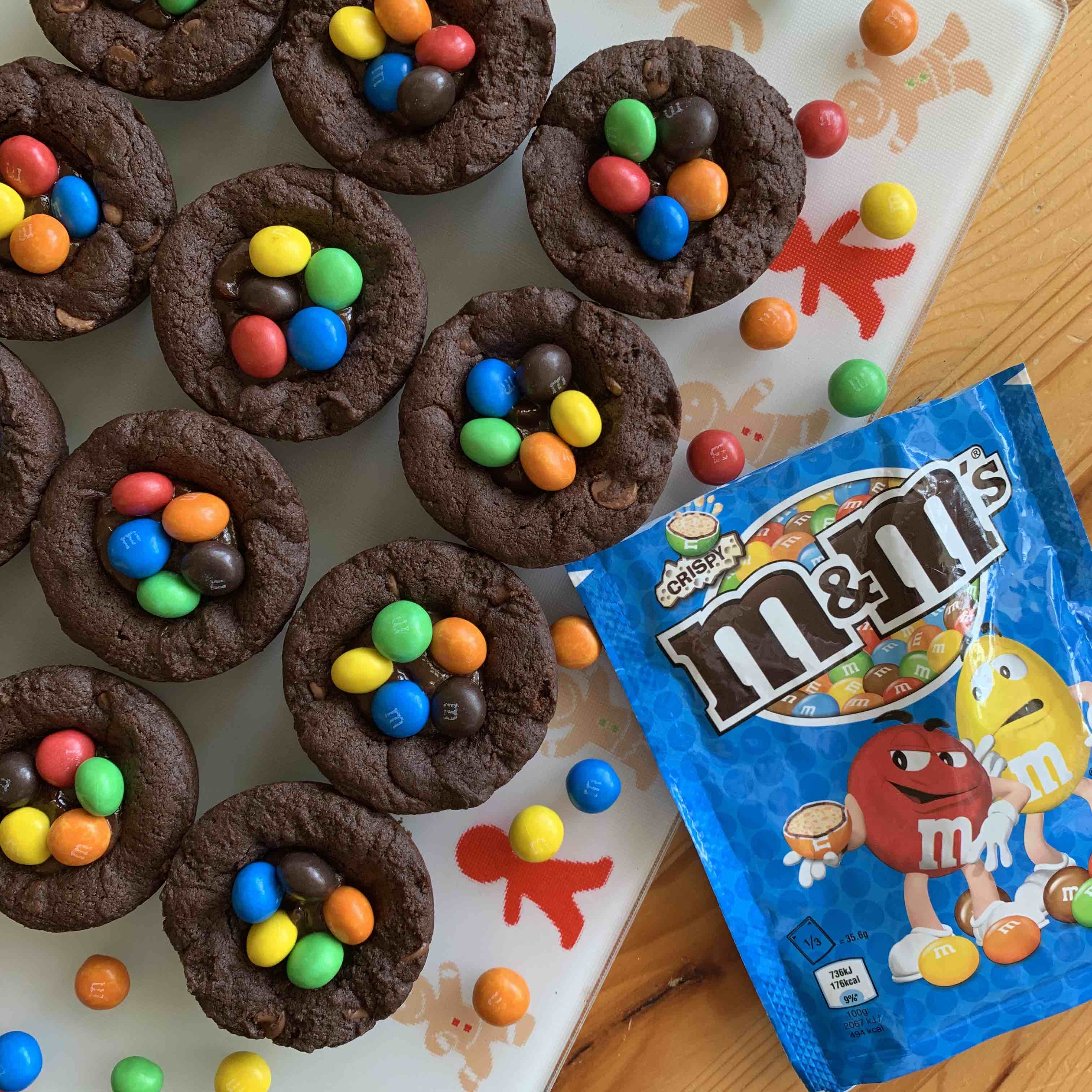 Crispy M&M Cookie Cups
Difficulty
Time 1 hour
Servings 12
Ingredients

For the Cookie Cups
Stork Spread/ Softened Unsalted Butter (100g)
Soft Light Brown Sugar (75g)
Golden Syrup (2 tablespoons)
Self Raising Flour (145g)
Cocoa Powder (30g)
Cornflour (3 teaspoons)
Milk Chocolate Chips (75g)
Milk (1 tablespoon)
For the Ganache and Decoration
Double Cream (200g)
Salted Butter (25g)
Milk Chocolate (100g)
Dark Chocolate (100g)
Crispy M&Ms (121g - one pouch)

Method

Heat oven to 180°C (gas mark 4). Grease 12 compartments of a muffin tray.
Cream the butter and sugar together until light and fluffy.
Stir in the golden syrup, self raising flour, cocoa powder, cornflour, and milk chocolate chips.
Add 1 tablespoon of milk as required to loosen the mixture.
Divide the mixture in to 12 and place inside the muffin tray. Press down with your fingers (or the end of a rolling pin / pastry tamper!) to form cup shapes.
Place the cookies in to the greased muffin tray and pop in to the fridge for 15 mins to cool
Bake for 13-15 minutes in the middle of the oven (I baked mine for 13). Allow the cookie cups to cool in the tray before removing - cooling in the tray will firm them up and make them easier to handle.
While waiting for the cookies to cool make the ganache!

For the Ganache and Decoration

Break up the milk and dark chocolate in to pieces and place in a heatproof bowl along with the butter. Set aside.
Heat the double cream in a heavy saucepan until simmering - stir every 15 seconds or so while waiting for it to simmer!
Pour the cream on top of the chocolate /butter and let sit for 5 minutes. Stir until the chocolate has completely melted and you're left with a smooth mixture.
Add the ganache to a small piping bag and set aside to cool.
While waiting for the ganache to cool - add a teaspoon of caramel on top of each cooled cookie cup. Sprinkle with salt to taste
Once the ganache has cooled and thickened, snip the end of the piping bag off (leaving a small hole - don't cut it too high up!) and pipe a generous helping of ganache on to each cookie cup, covering the caramel
Finally, add some crispy M&Ms on top of each cookie cup - I used 5 on each and then ate the leftovers ;)

Notes

- Add the milk to the cookie dough a tiny amount at a time, as a little goes a long way - the mixture should be loose but firm.
- For plain cookie dough: remove the cocoa powder, 10g of margarine, and use 175g of Self Raising Flour.
- I use chocolate chips in this recipe as opposed to a chopped chocolate bar as I find it easier to press the cookie dough in to the muffin tins.
- The ganache uses a mixture of milk and dark chocolate, but you could use all milk or all dark, if you prefer!
- I like to press the centre of each cookie cup gently just after it's come out of the oven this isn't needed, but I like as much space as possible for ganache! ;)
I've filled the cookie cups with ganache, but they'd also be delicious with warmed crispy M&M spread if you can get your hands on some!

Recommended Equipment and Ingredients*

*I earn a small amount of money if you buy the products after clicking the links. You will not be charged extra for this. Thank you for your support!