Oreo Stuffed Cookie Cups
Super easy, soft, and delicious no egg oreo stuffed cookie cups!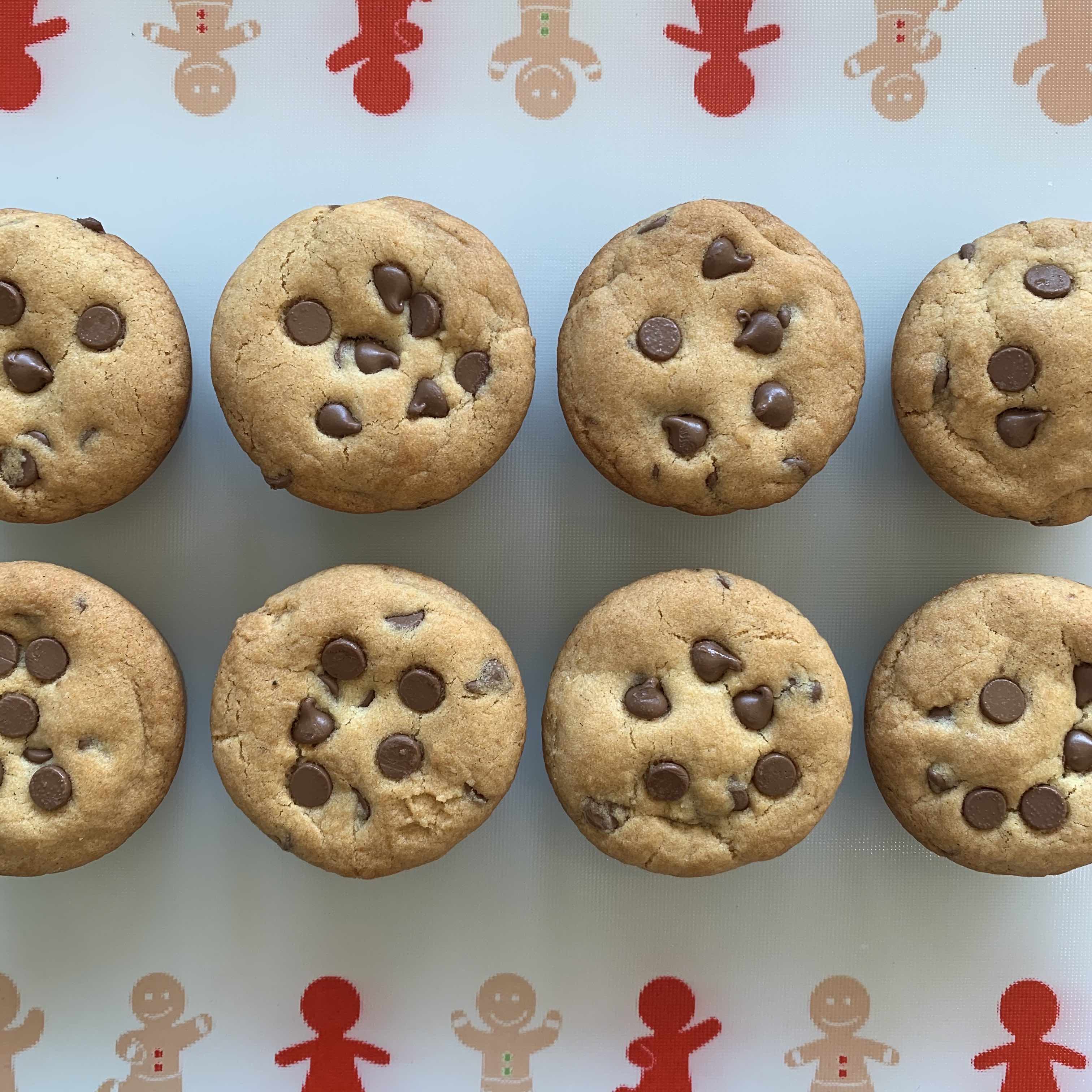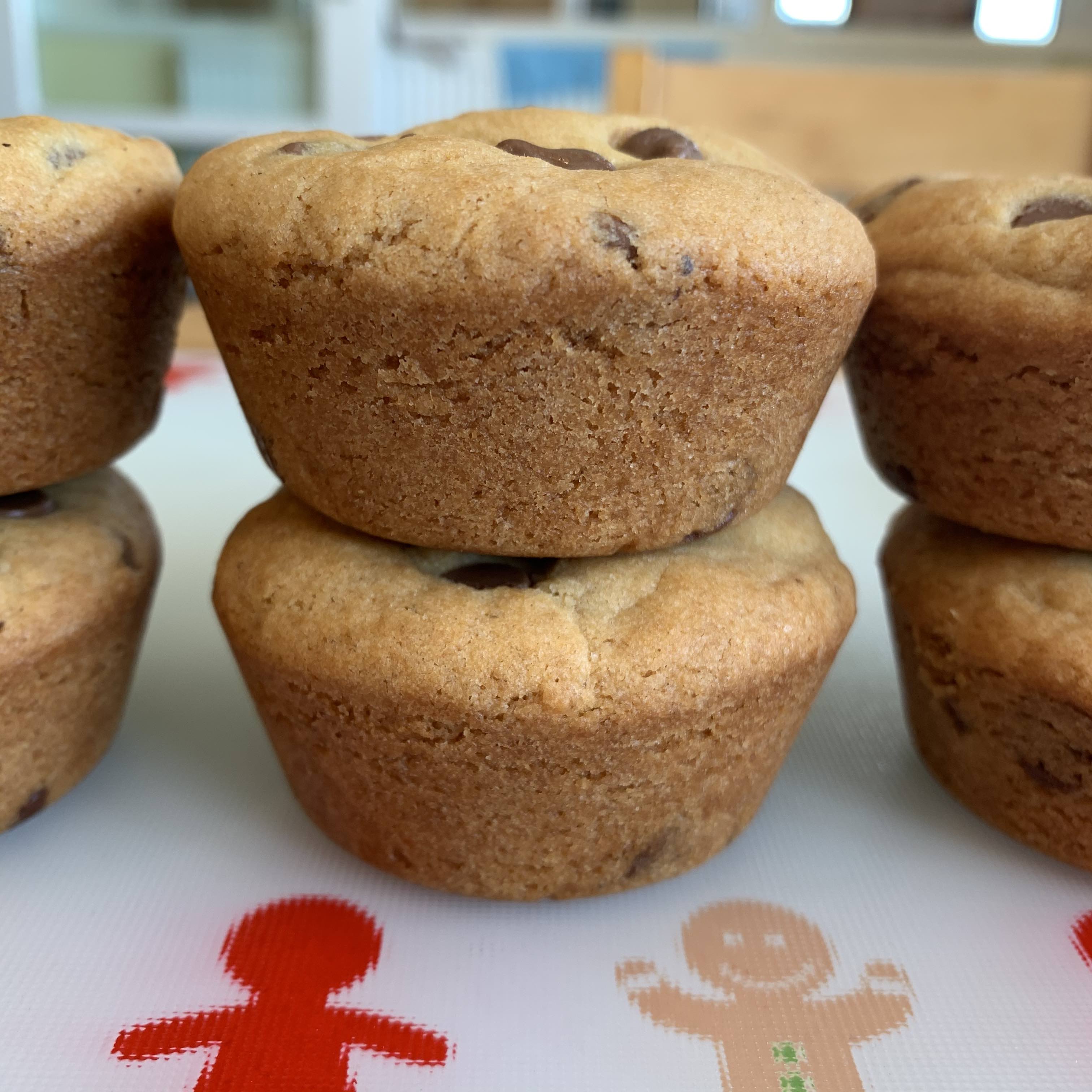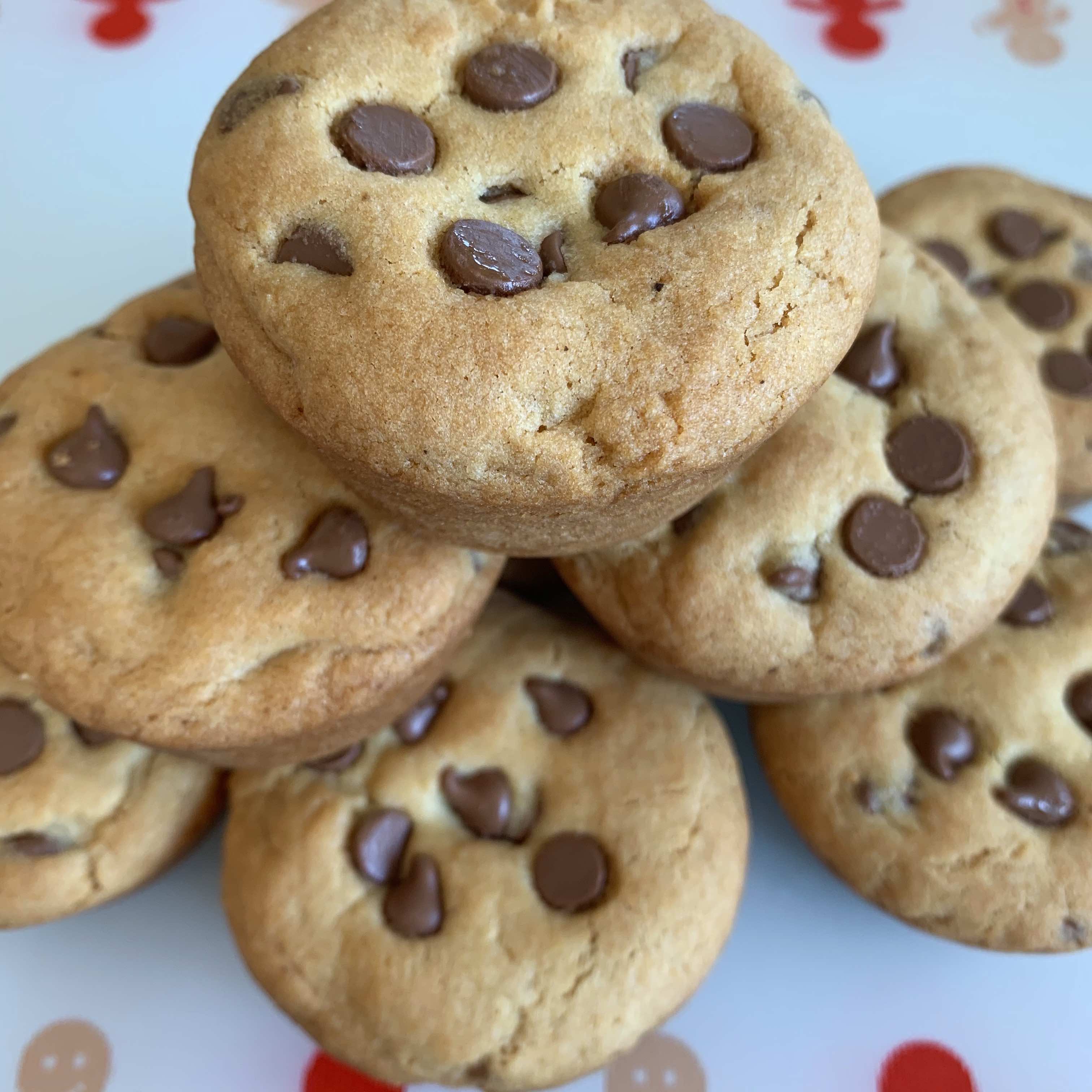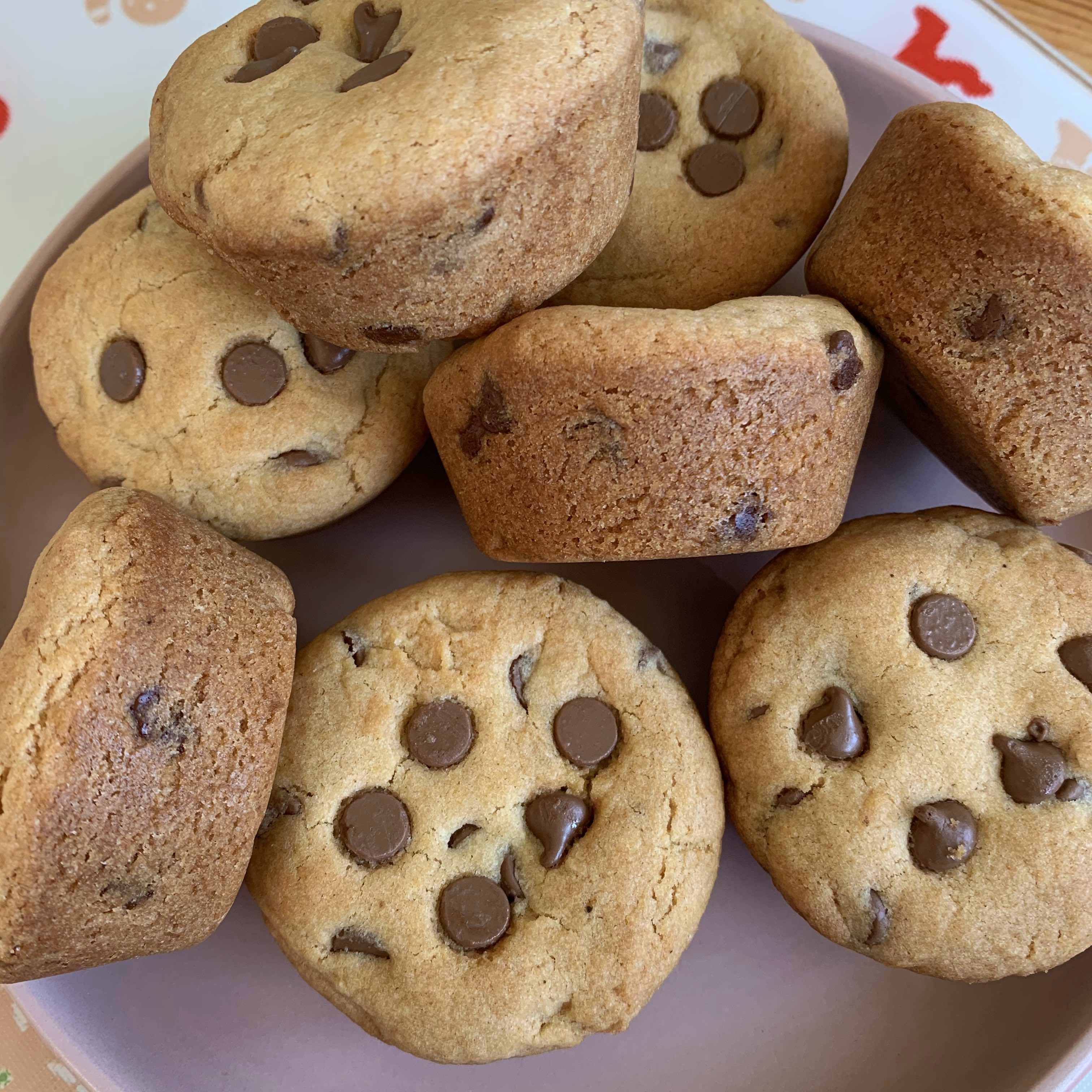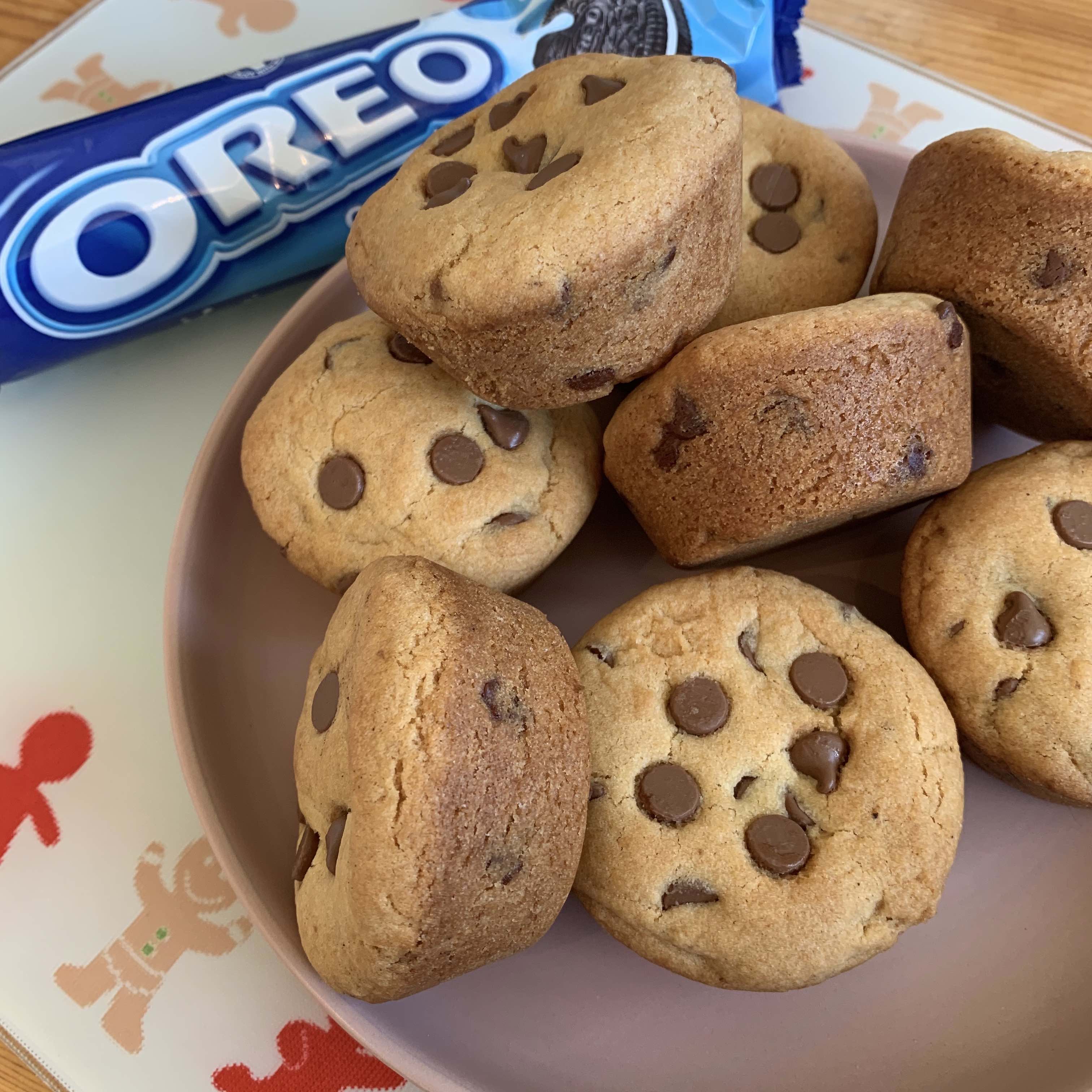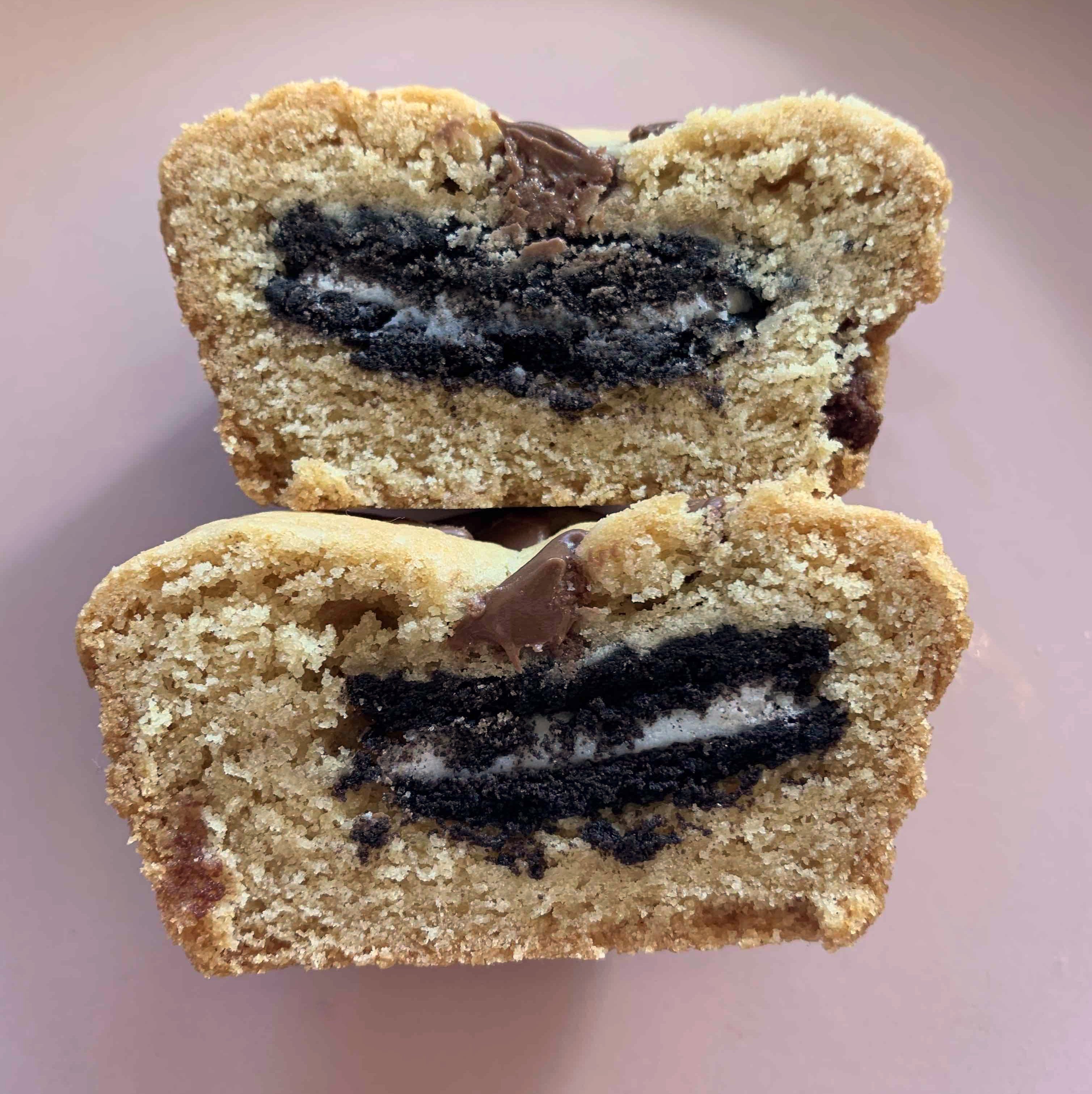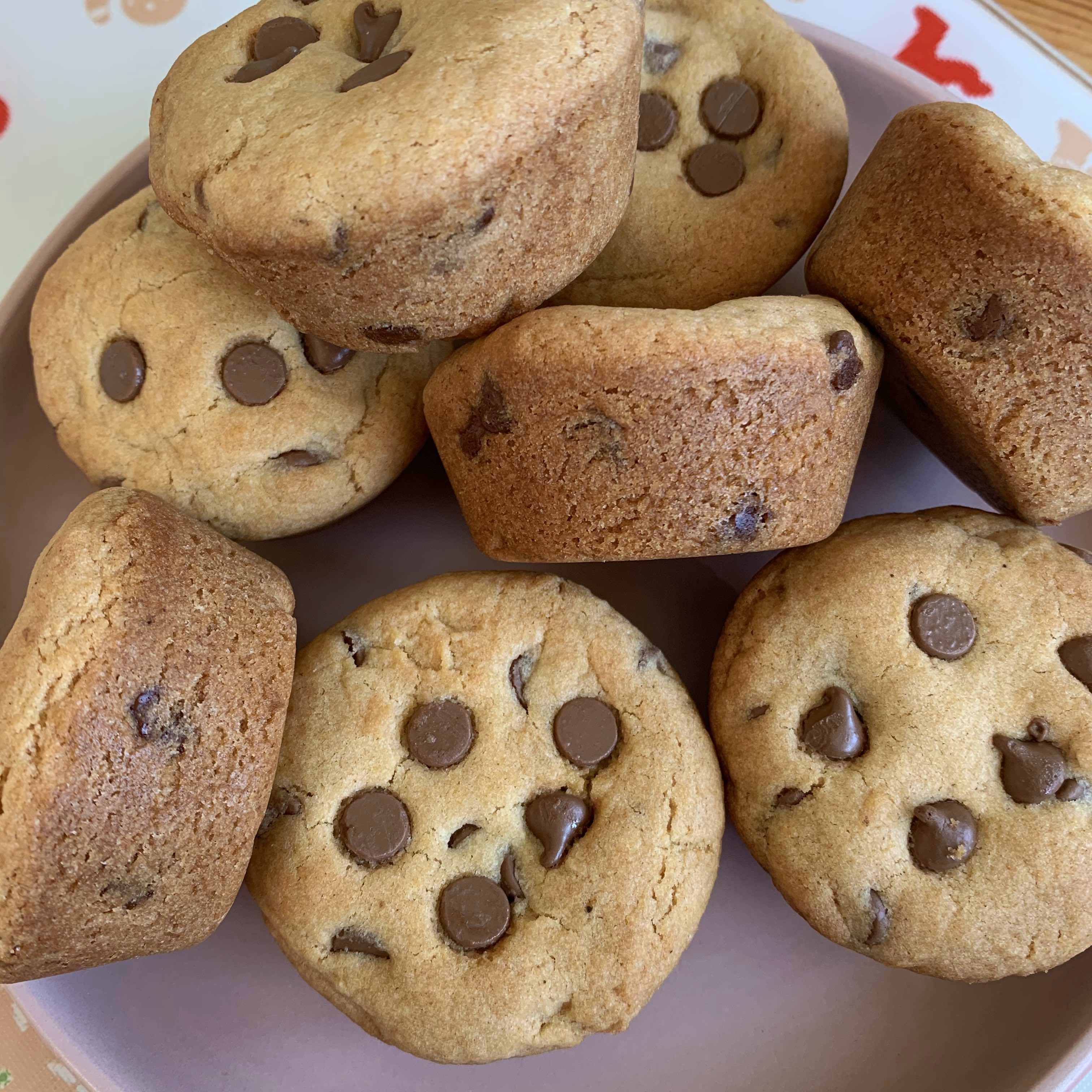 Oreo Stuffed Cookie Cups
Difficulty
Time 45 minutes
Servings 8
Ingredients

Stork Spread/ Softened Unsalted Butter (90g)
Soft Light Brown Sugar (75g)
Golden Syrup (2 tablespoons)
Self Raising Flour (175g)
Cornflour (3 teaspoons)
Milk Chocolate Chip Cookies (50g)
Oreos (8 - one for each cookie)
Milk (1 tablespoon)

Method

Heat oven to 180°C (gas mark 4). Grease 8 compartments of a muffin tray.
Cream the butter and sugar together until light and fluffy.
Stir in the golden syrup, flour, cornflour, and chocolate chips.
Add milk to loosen the mixture (you should have a firm sticky cookie dough).
Divide the mixture in to 8. With each portion, flatten the cookie dough out in to the plam of your hand, carefully place an oreo on top, and then fully enclose the oreo. (Each of my cookies weighed approx 65g including the enclosed oreo!)
Place the cookies in to the greased muffin tray and pop in to the fridge for 15 mins to cool - don't worry about squishing the cookies down as they'll melt down naturally as they cook in the oven!
Bake for 12-14 minutes in the middle of the oven. Allow the cookie cups to cool in the tray before removing - cooling in the tray will firm them up and make them easier to handle.

Notes

- Add the milk a tiny amount at a time, as a little goes a long way - the mixture should be loose but firm.
- For double chocolate stuffed oreo cookie cups: use 150g of Self Raising Flour and 30g of cocoa powder.
- I use chocolate chips in this recipe as opposed to a chopped chocolate bar as it makes the step where you're wrapping the cookie dough around the oreo far easier from past experience!

Recommended Equipment and Ingredients*

*I earn a small amount of money if you buy the products after clicking the links. You will not be charged extra for this. Thank you for your support!