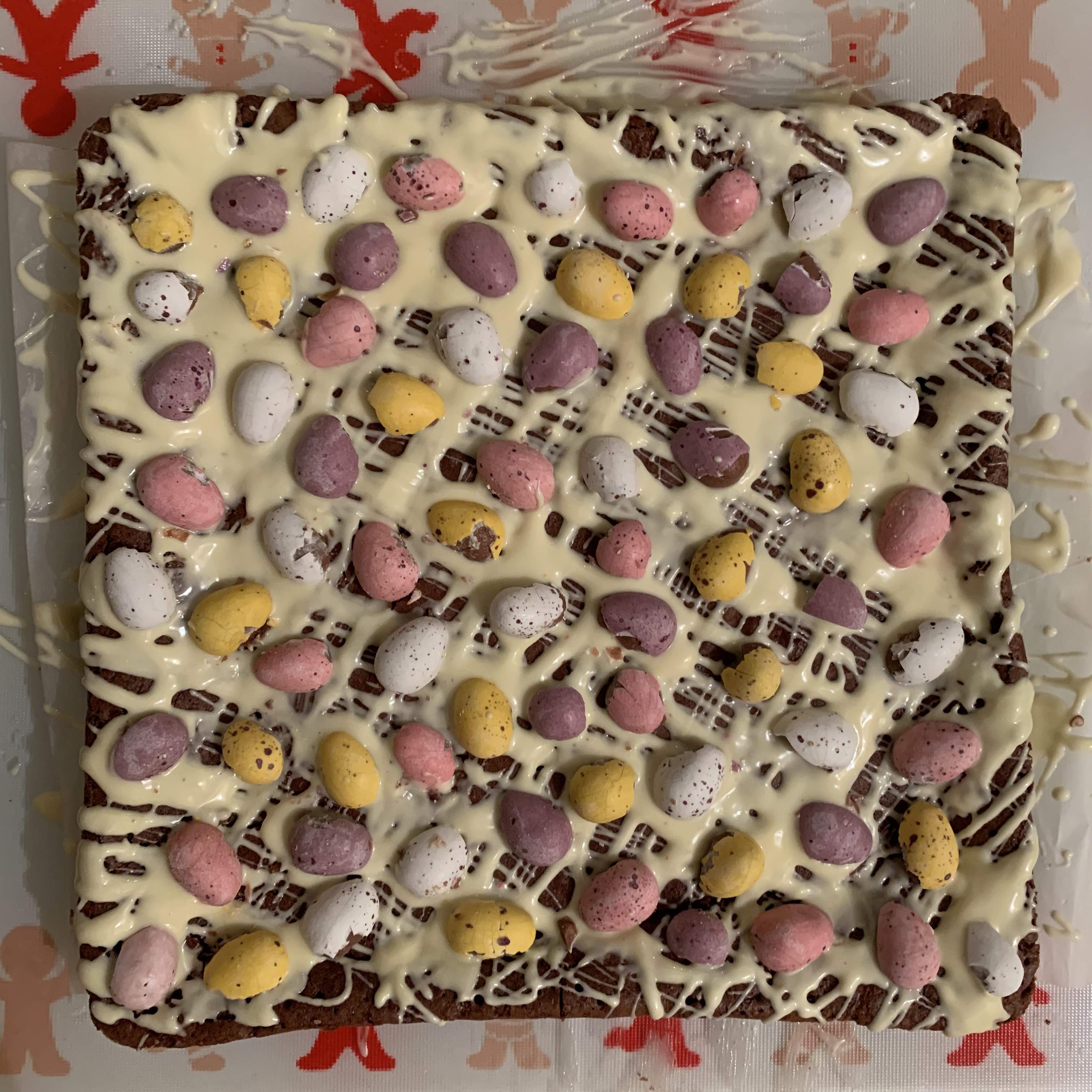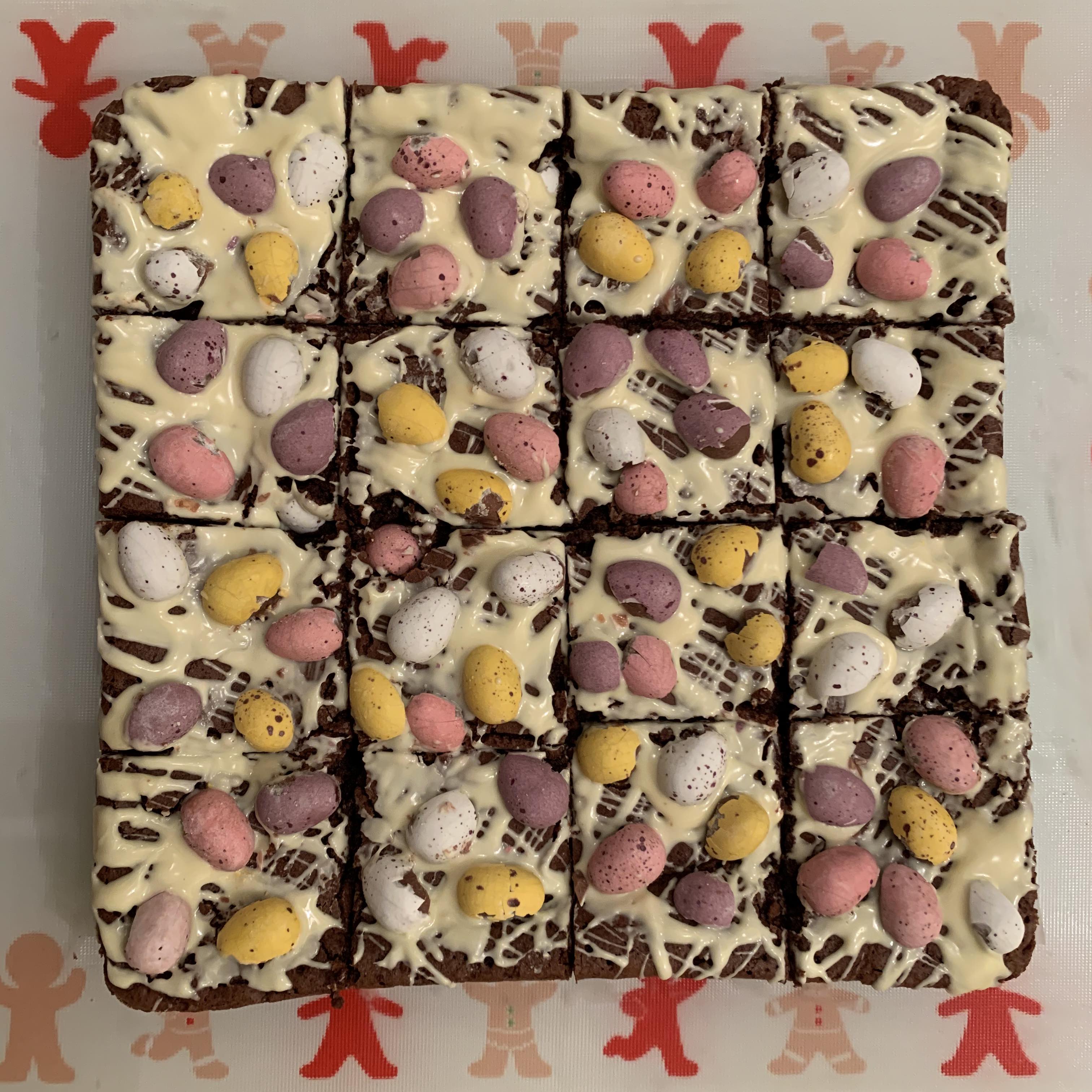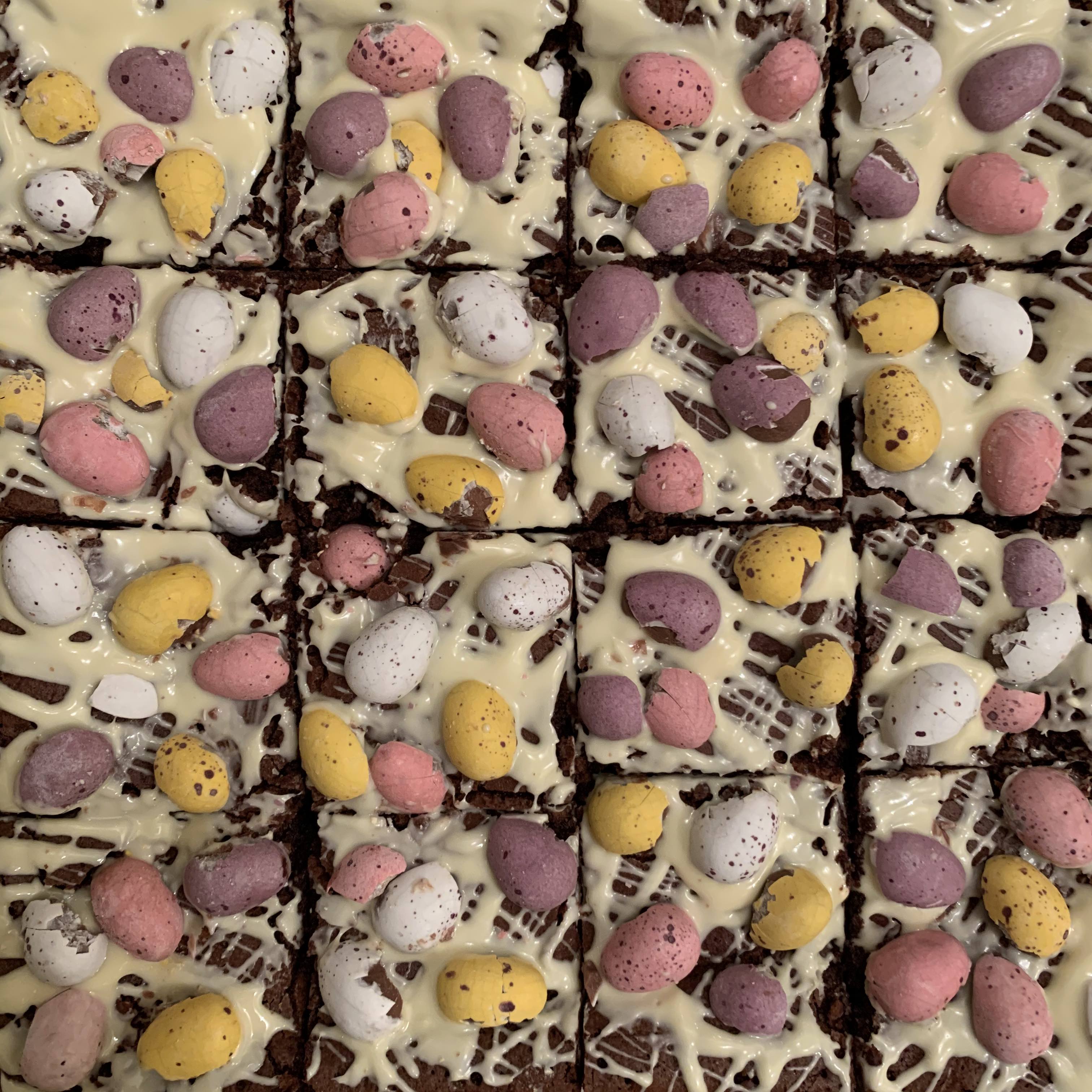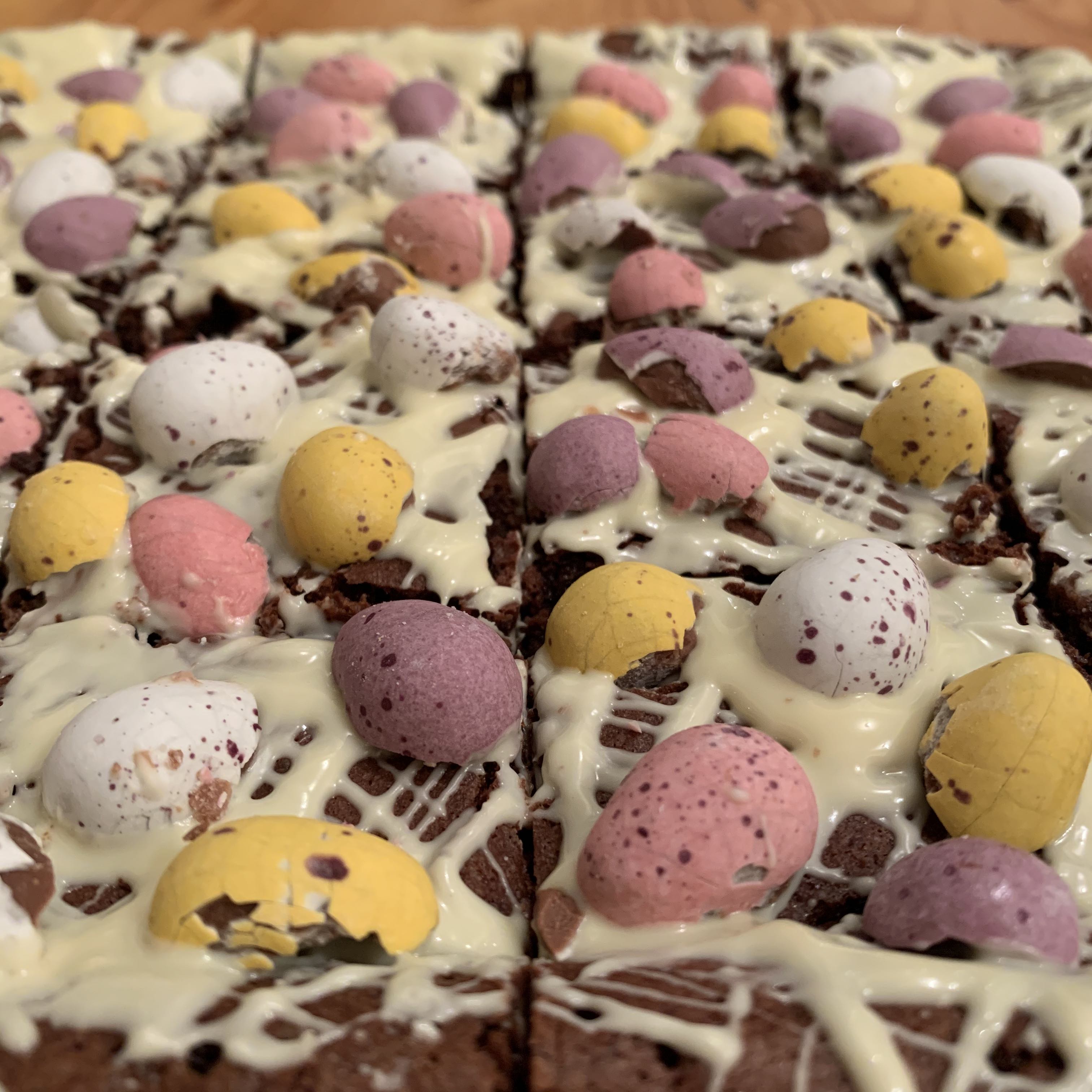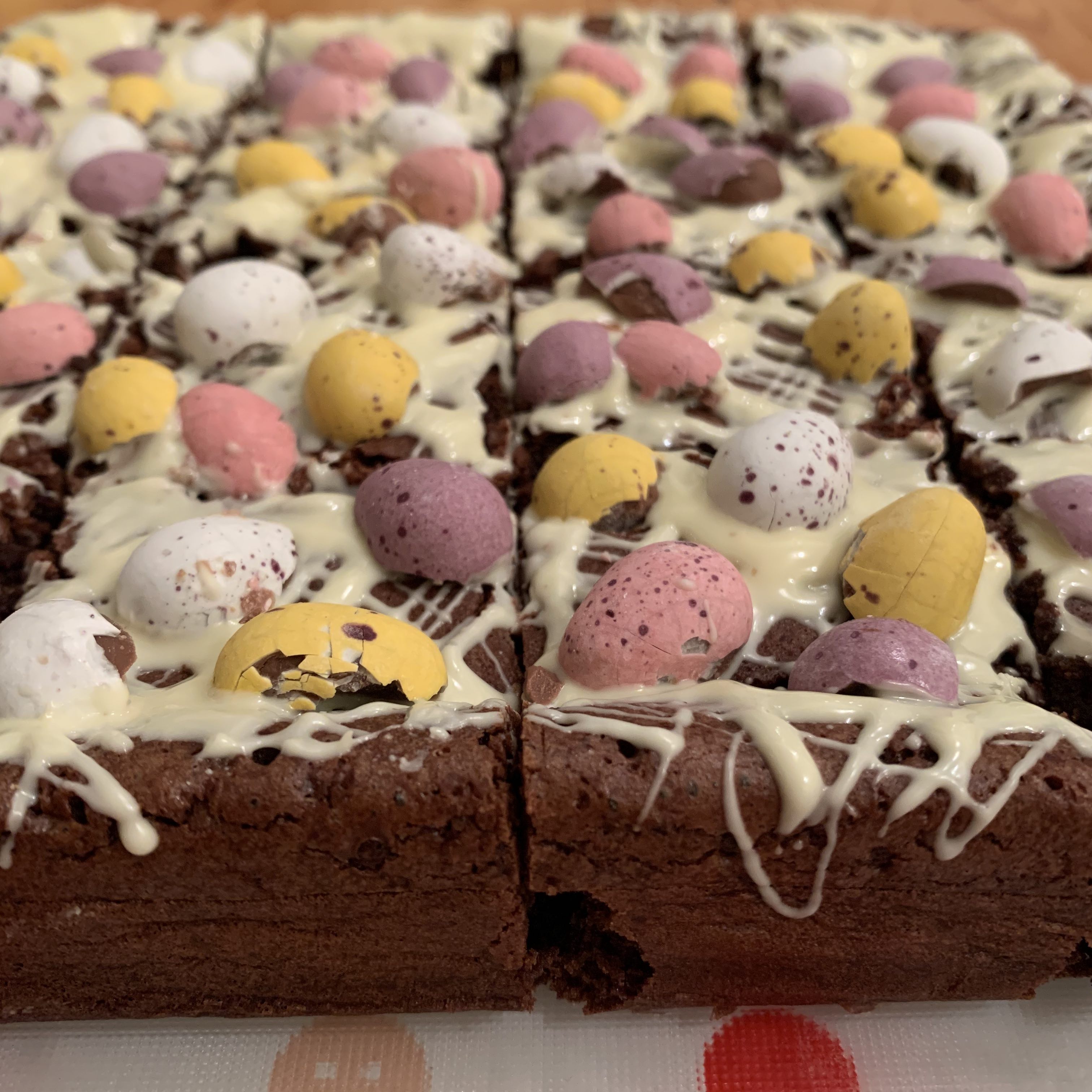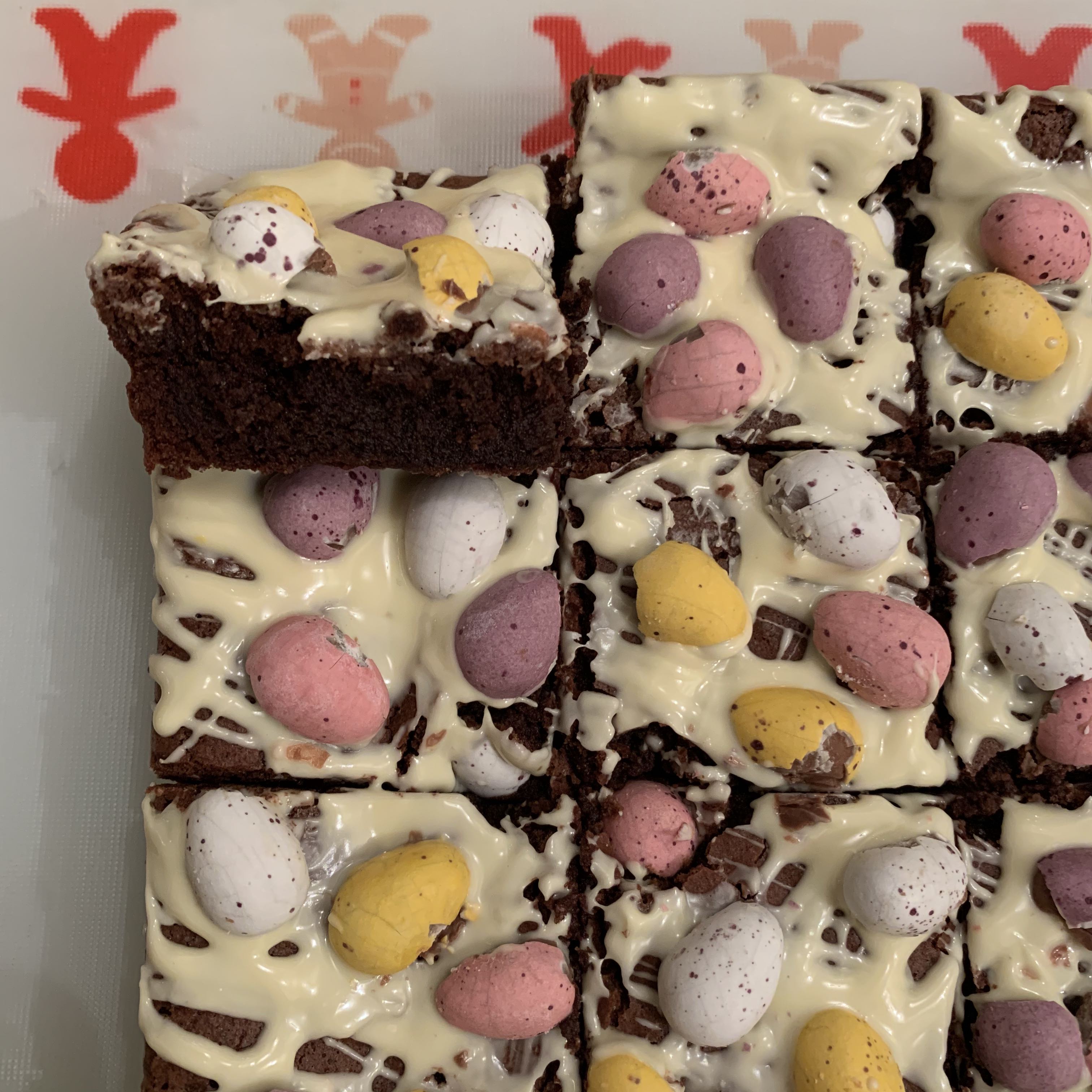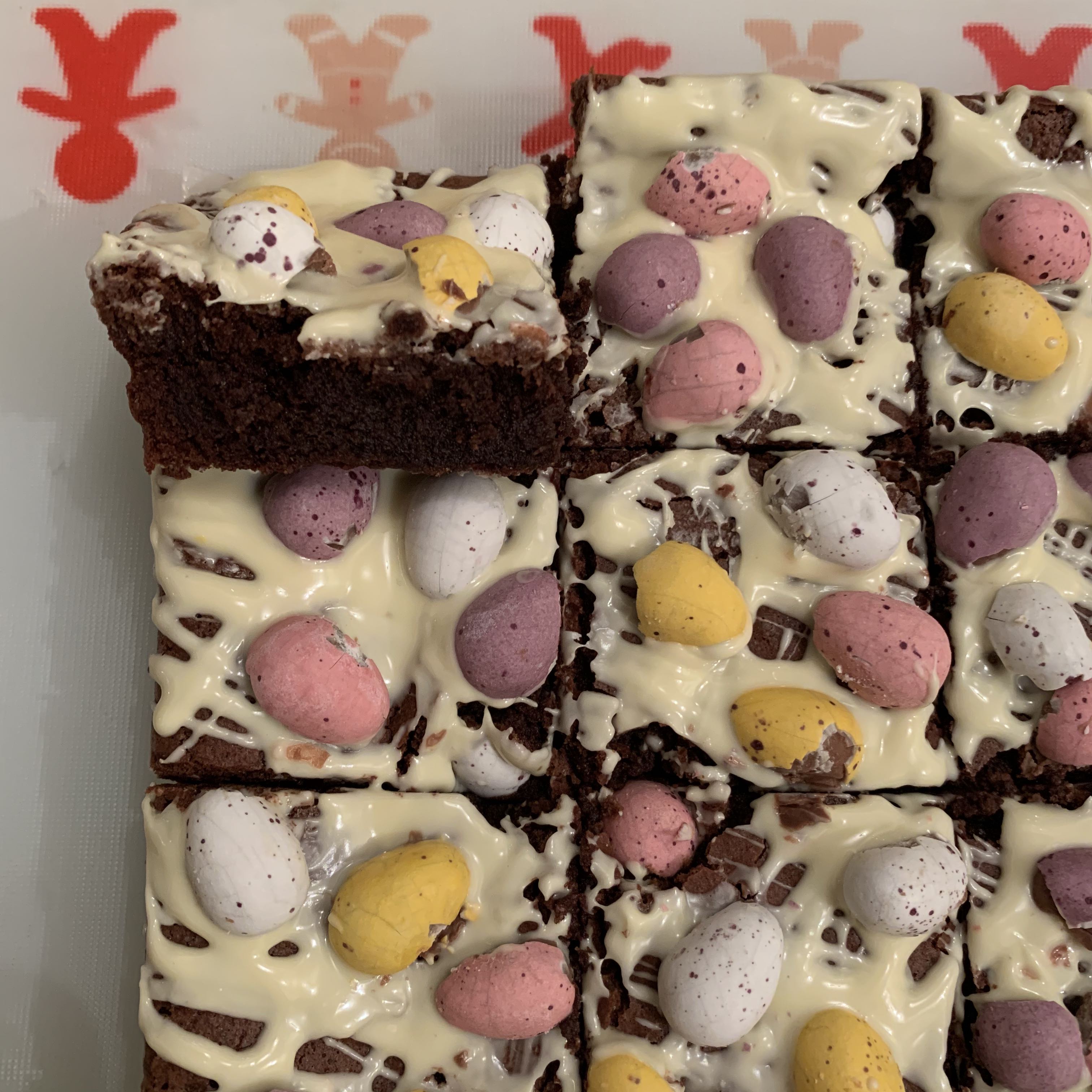 Mini Egg Brownies
Difficulty
Time 1 hour
Servings 16
Ingredients

Salted Butter (165g)
Dark Chocolate (200g)
Eggs (3 large eggs + 2 large egg yolks)
Vanilla Extract (2tsp)
Soft Light Brown Sugar (165g)
Plain Flour (2 tablespoons)
Cocoa Powder (1 tablespoon)
Salt (Pinch)
Decoration
Mini Eggs (296g)
White Chocolate (100g)

Method

Preheat oven to 180°C (gas mark 4).
Grease and line a 9"x9" baking tin.
Chop the chocolate into small (approx 1cm) chunks.
Melt the butter in a pan on a medium-low heat. Remove from the heat when the butter has melted, and add the chocolate chunks. Leave to stand for a couple of minutes to allow the chocolate to melt, and then stir together until the chocolate has fully melted.
In a seperate large bowl, use an electric whisk to whisk the eggs, egg yolks and vanilla extract together until the eggs are light and fluffy.
Add half of the sugar carefully around the edge of the bowl to prevent any air from being knocked out, and whisk. Do the same with the other half of the sugar. Whisk until the mixture becomes stiffer.
Using the same method as you added the sugar - pour the melted chocolate around the edge of the bowl. Then add the flour, cocoa powder, and salt. Stir until all ingredients are fully combined.
Pour the mixture into the prepared square tin.
Bake on the middle shelf of the oven for 25-30 minutes, until the middle is very slightly gooey when a knife is inserted.
Take out of the oven leave to cool completly within the tin, placed on a wire rack. The top will sink and crack.

Crush the mini eggs (I used a pestle and mortar) and melt 100g of white chocolate in a heat proof bowl over hot water.
Drizzle the white chocolate over the brownies and then sprinkle the mini eggs on top, pressing down lightly. Cut in to 16 portions.

Notes

- Leave the brownies to cool in the tin before cutting, or they will lose their shape!

Recommended Equipment and Ingredients*

*I earn a small amount of money if you buy the products after clicking the links. You will not be charged extra for this. Thank you for your support!