Magic Star Cupcakes
Chocolatey and sweet, magic star cupcakes to bring back childhood memories!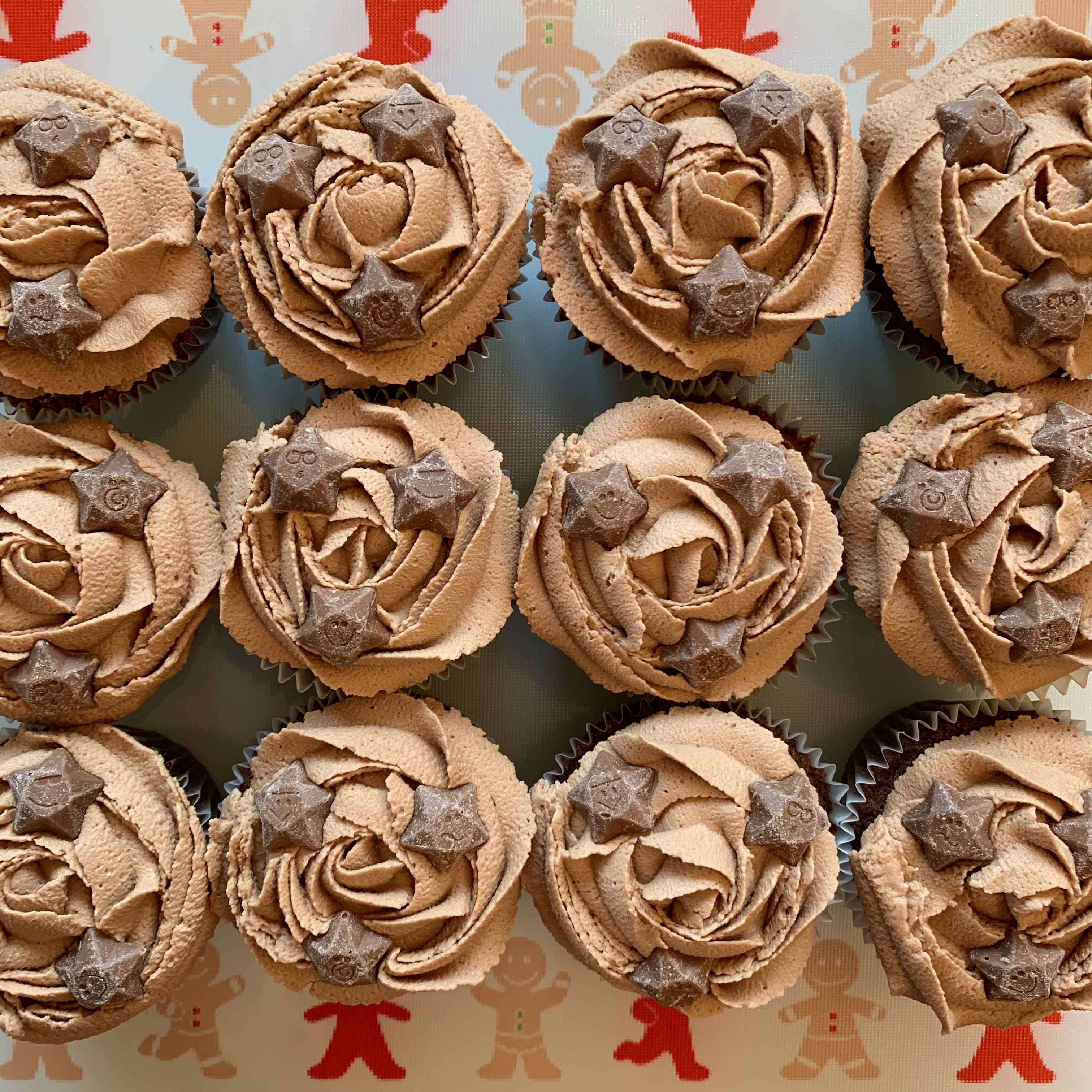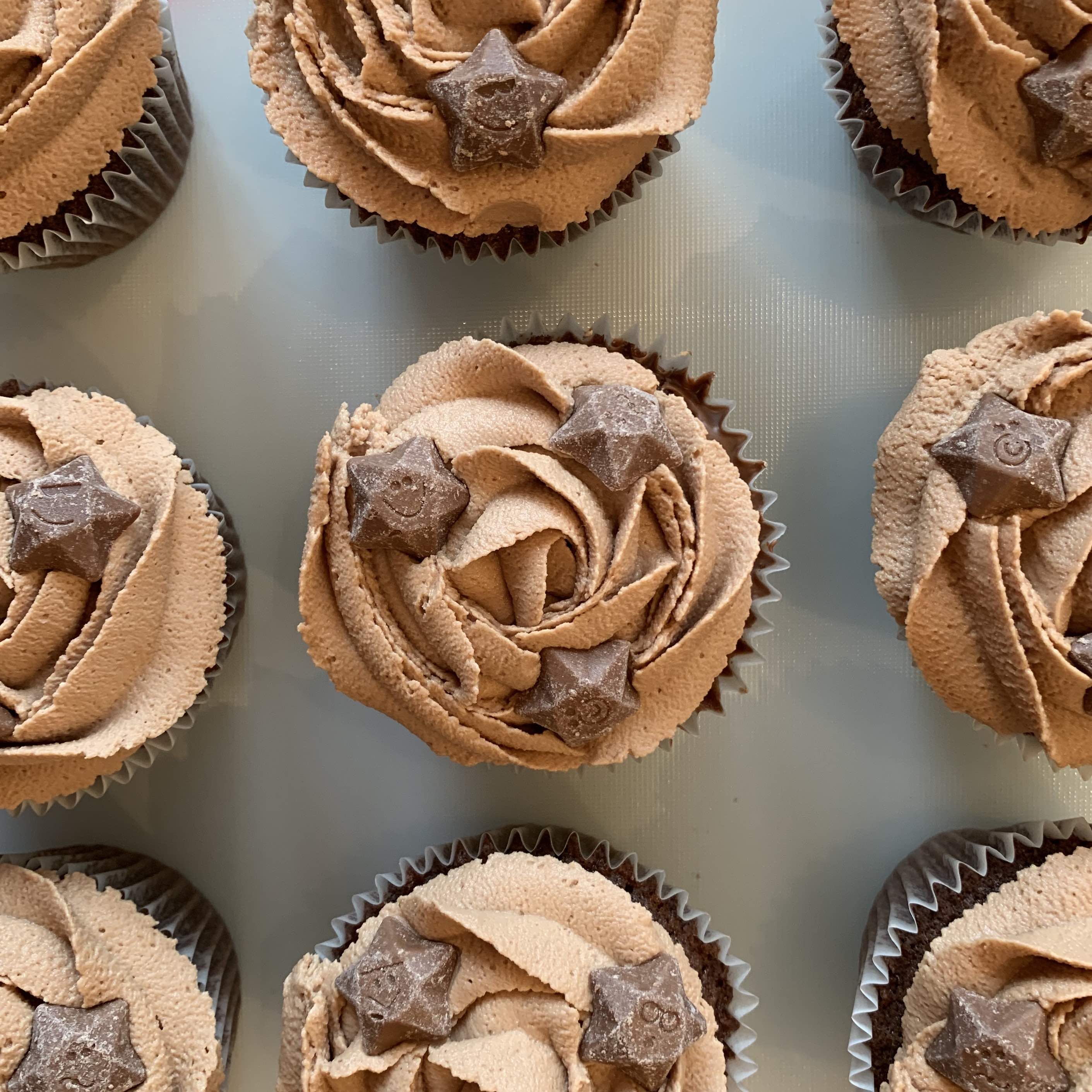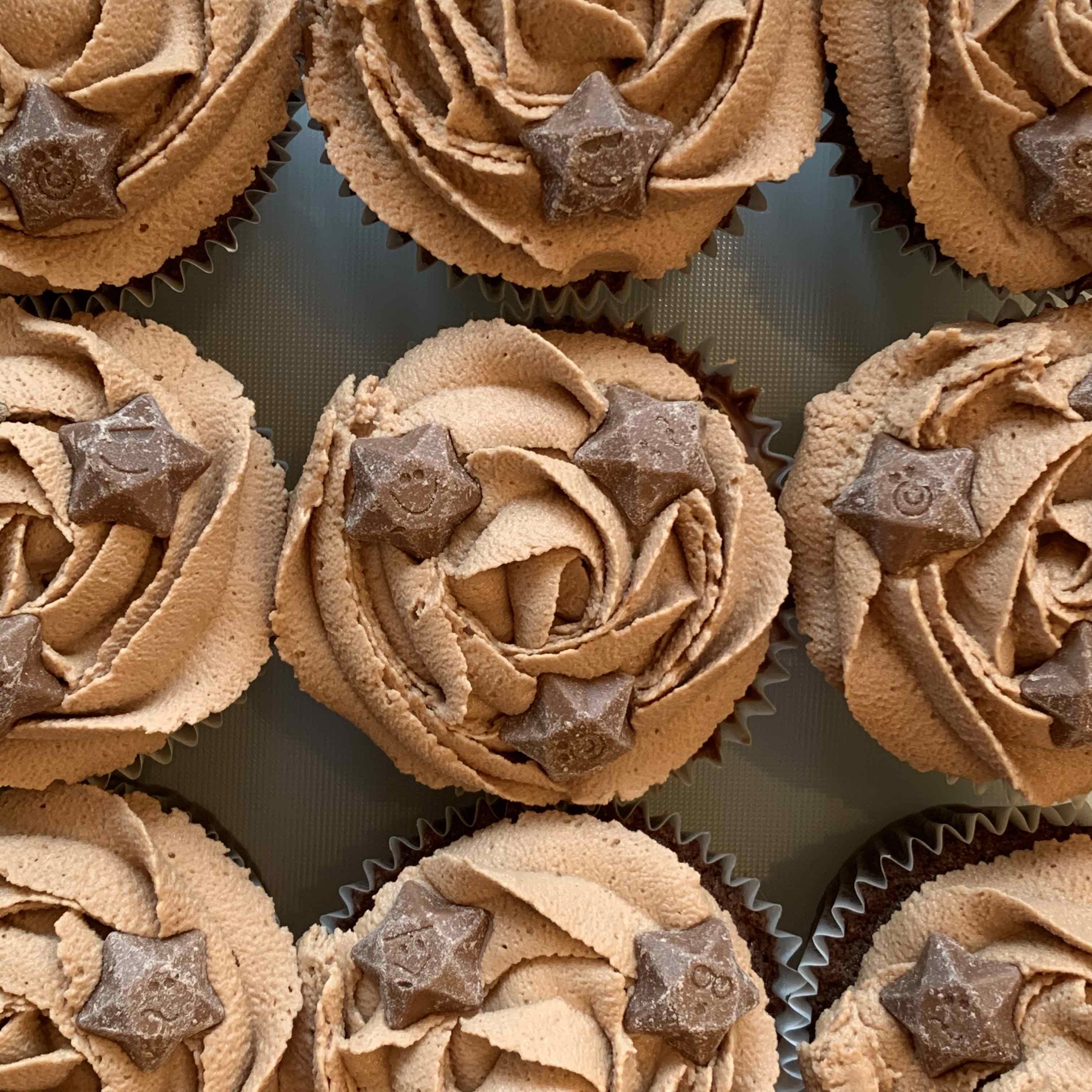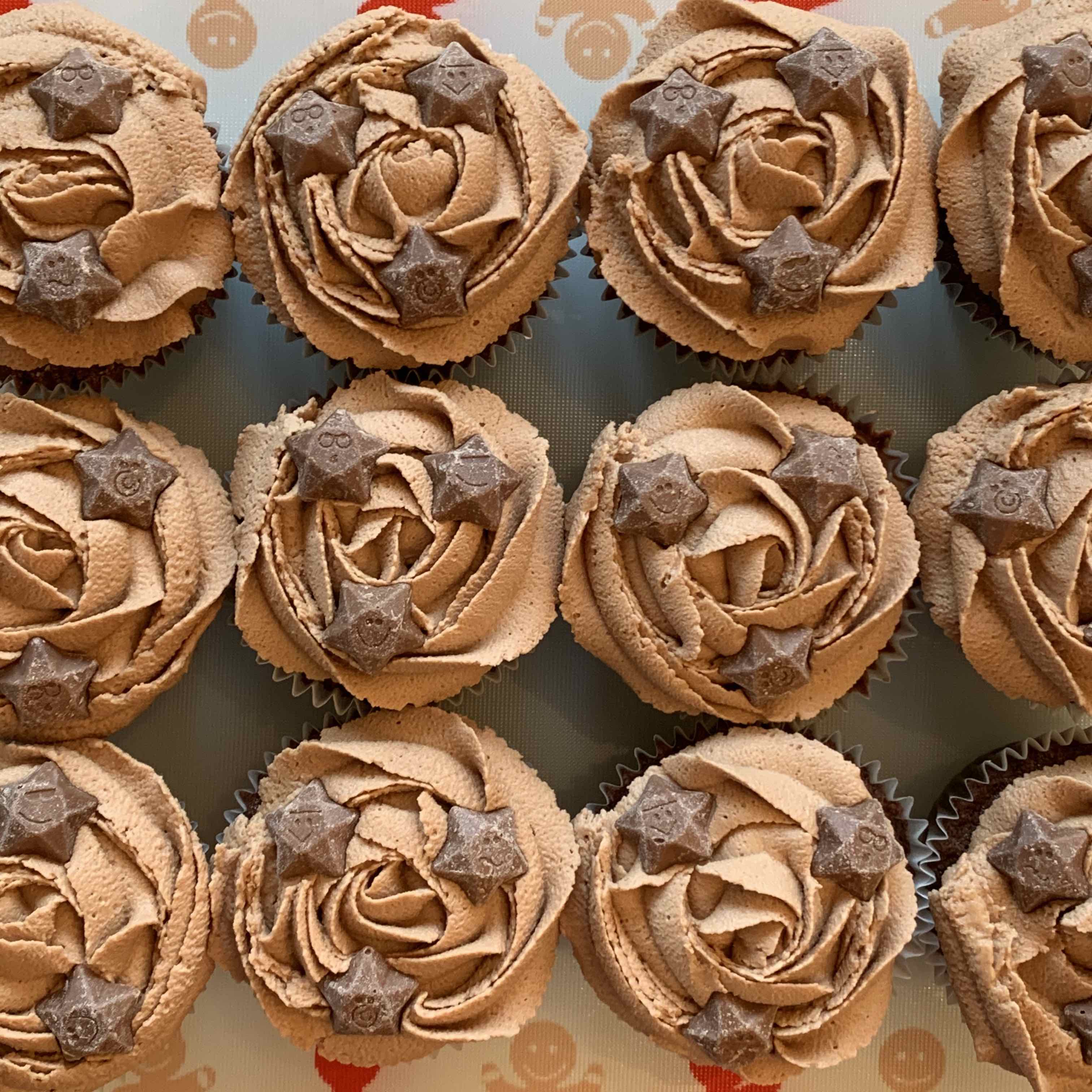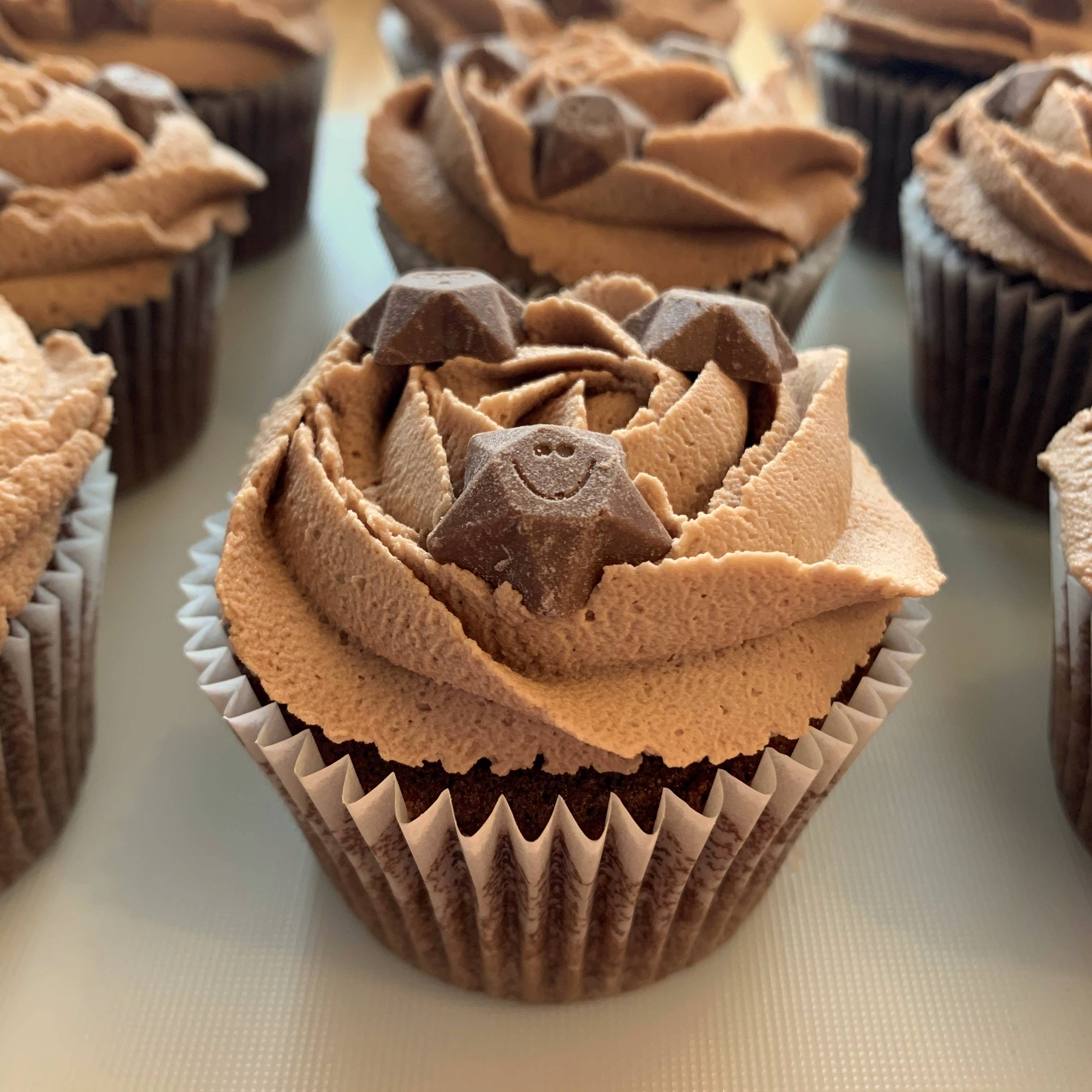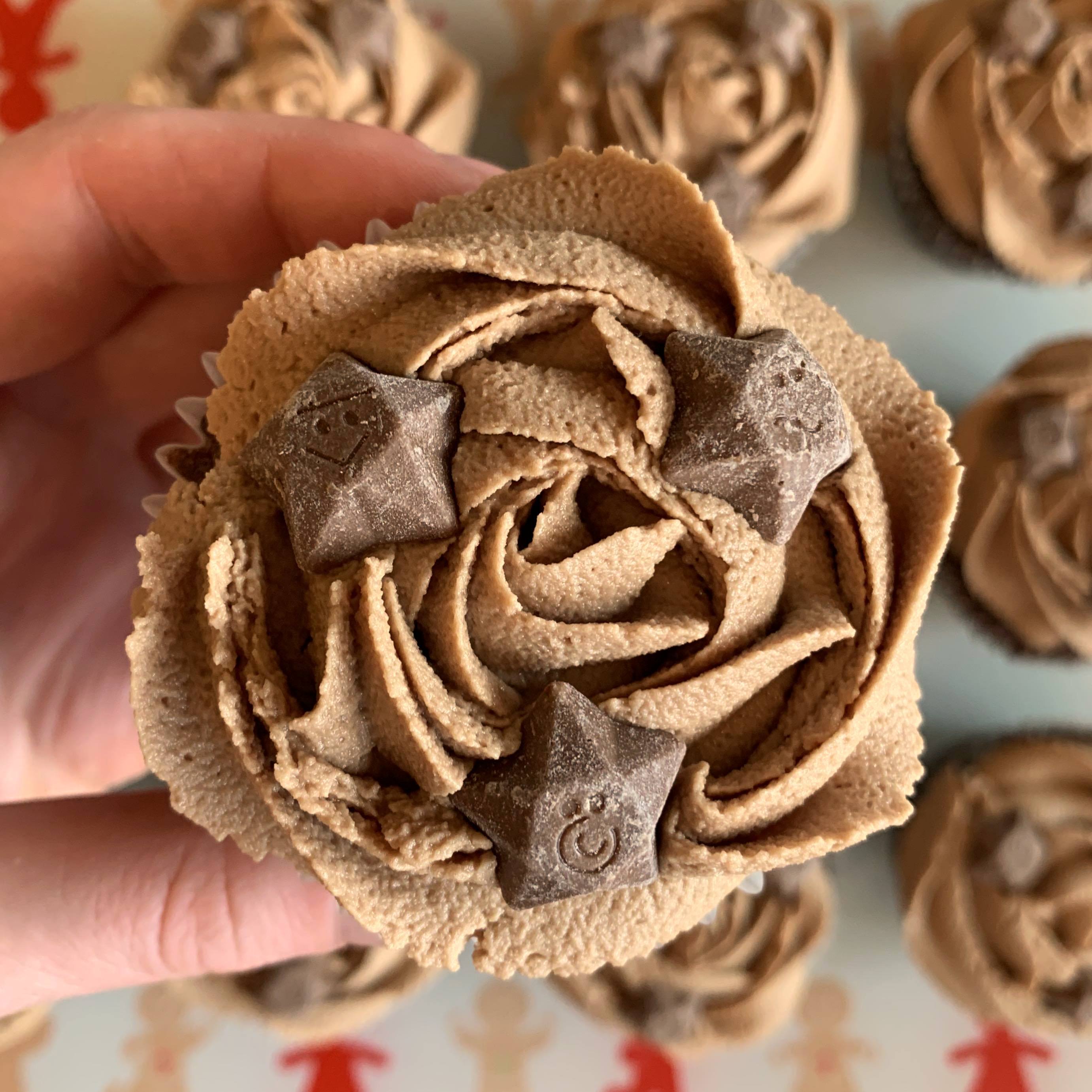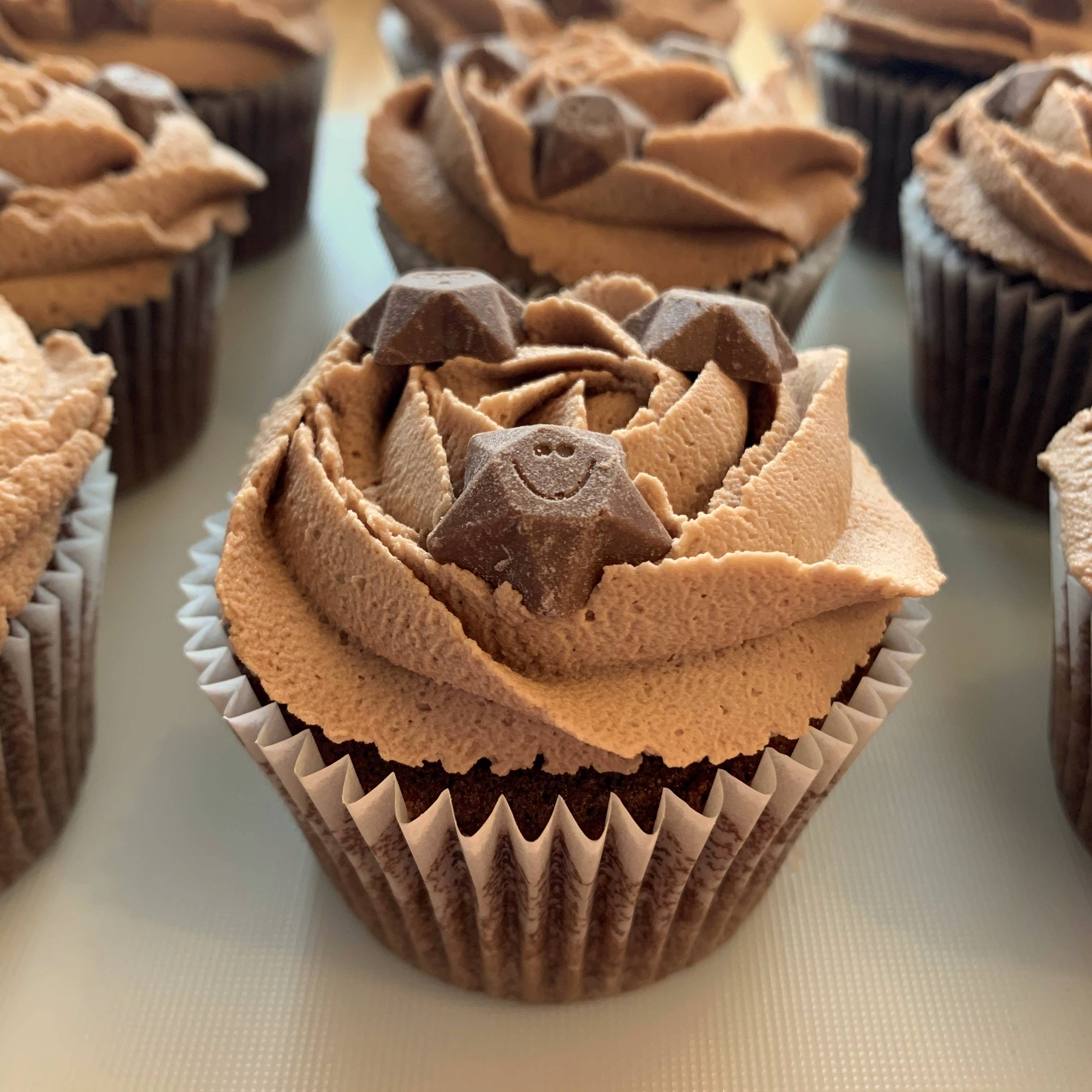 Magic Star Cupcakes
Difficulty
Time 1.5 hours
Servings 12
Ingredients

For the Cupcakes
Unsalted Butter / Stork (150g)
Caster Sugar (150g)
Self Raising Flour (125g)
Cocoa Powder (25g)
3 Medium Eggs (150g)
For the Buttercream and Decoration
Unsalted Butter (150g)
Icing Sugar (300g)
Milk Chocolate - Melted (175g)
Magic Stars for decoration (I used 36 total - 3 on each)
Boiling Water (1-2 tablespoons)

Method

Heat oven to 180°C. Line a cupcake pan with 12 cupcake cases.
Cream the butter/stork and caster sugar together until light and fluffy.
Add the eggs and sieve in the flour and cocoa powder. Mix until smooth.
Divide the mixture evenly between the 12 cupcake cases. Bake for 18-20 minutes (I baked mine for 18) until the cupcakes have become domed, are springy, and a skewer/toothpick comes out clean.
Allow to cool for a minute in the cupcake pan, then transfer the cupcakes in their cases to a wire cooling rack. Allow to fully cool before decorating with buttercream.

For the Buttercream and Decoration

Melt the milk chocolate in a heatproof bowl over boiling water and set aside to cool slightly.
Beat room temperature butter for a couple of minutes using a hand or stand mixure until the butter has softened.
Add in the icing sugar, and beat till smooth and the mixture has softened and turned lighter in colour.
Add the melted milk chocolate and beat for another couple of minutes. Add 1-2 tablespoons of boiling water if the mixture is too firm to loosen it up. Be careful, don't add too much - a little goes a long way!
Use a spatula to add the buttercream to a large piping bag with a 2D Closed Star Piping tip.
Pipe buttercream roses on to each cupcake and finish with magic stars for decoration!

Notes

- For a plain vanilla sponge remove the 25g of Cocoa Powder and add 25g of Self Raising Flour.
- The magic stars are completely optional - I just think they look sweet! :) Other chocolates can also be used for decoration (e.g. Cadbury giant buttons).

Recommended Equipment and Ingredients*

*I earn a small amount of money if you buy the products after clicking the links. You will not be charged extra for this. Thank you for your support!