Banana and Nutella Muffins
Perfect for a slightly naughty breakfast.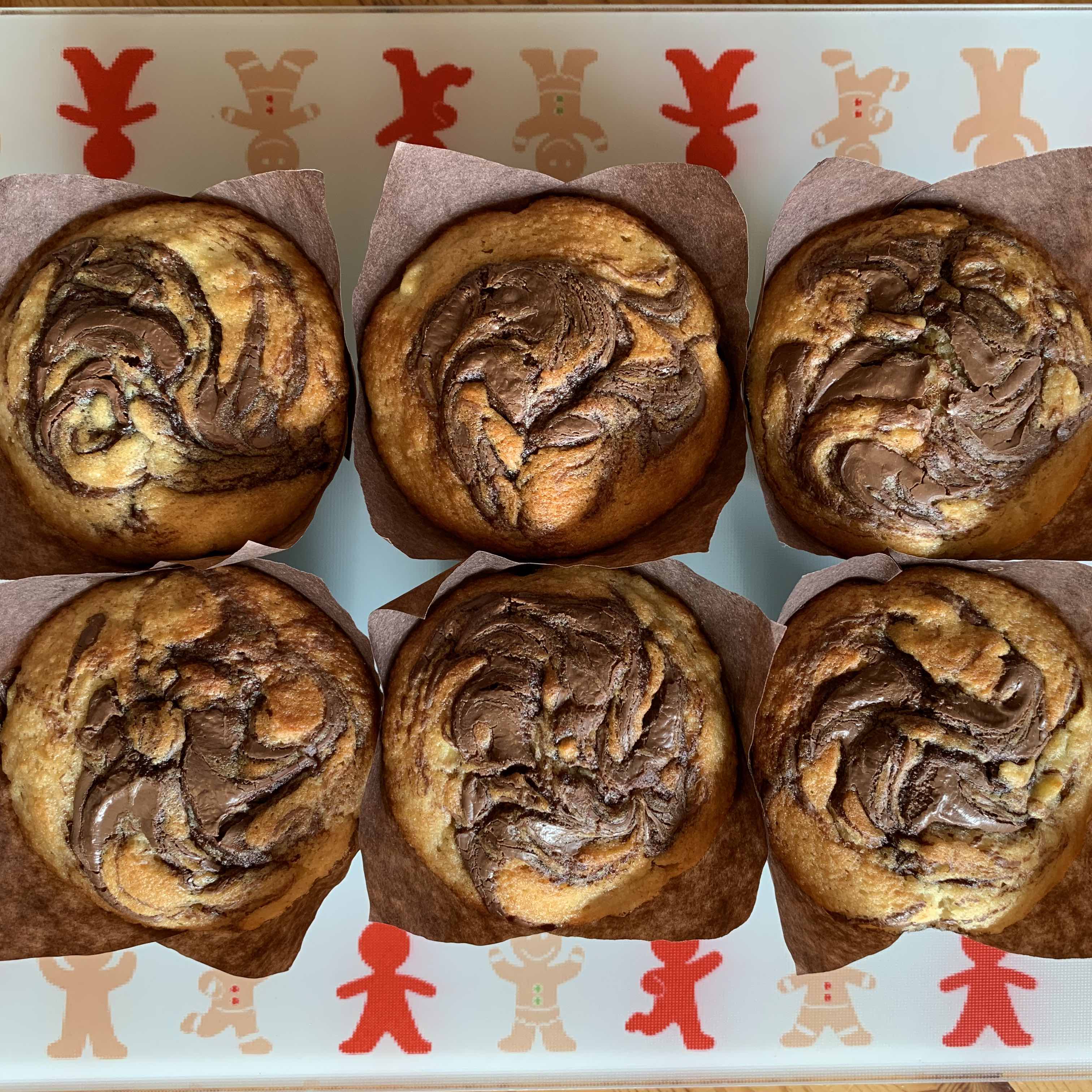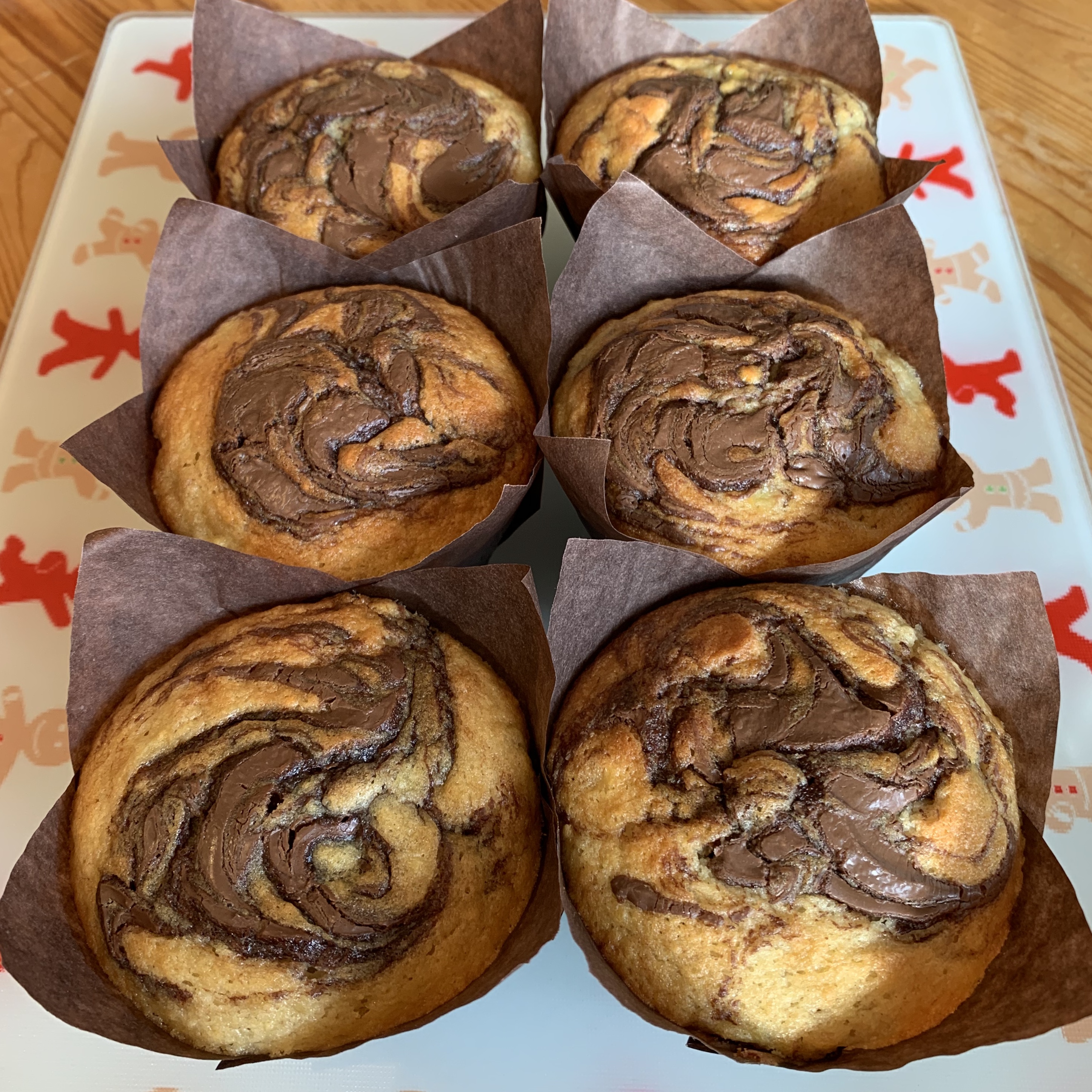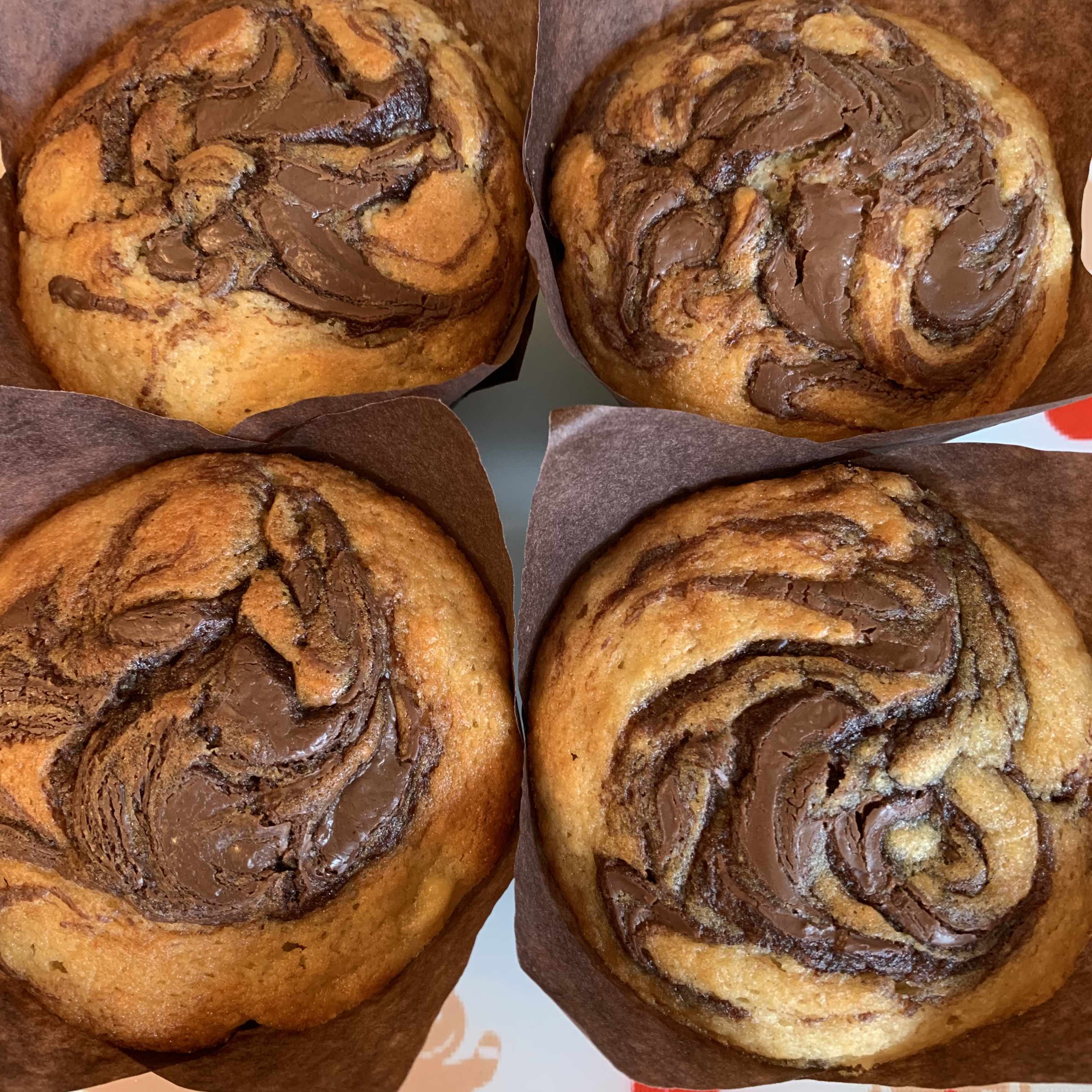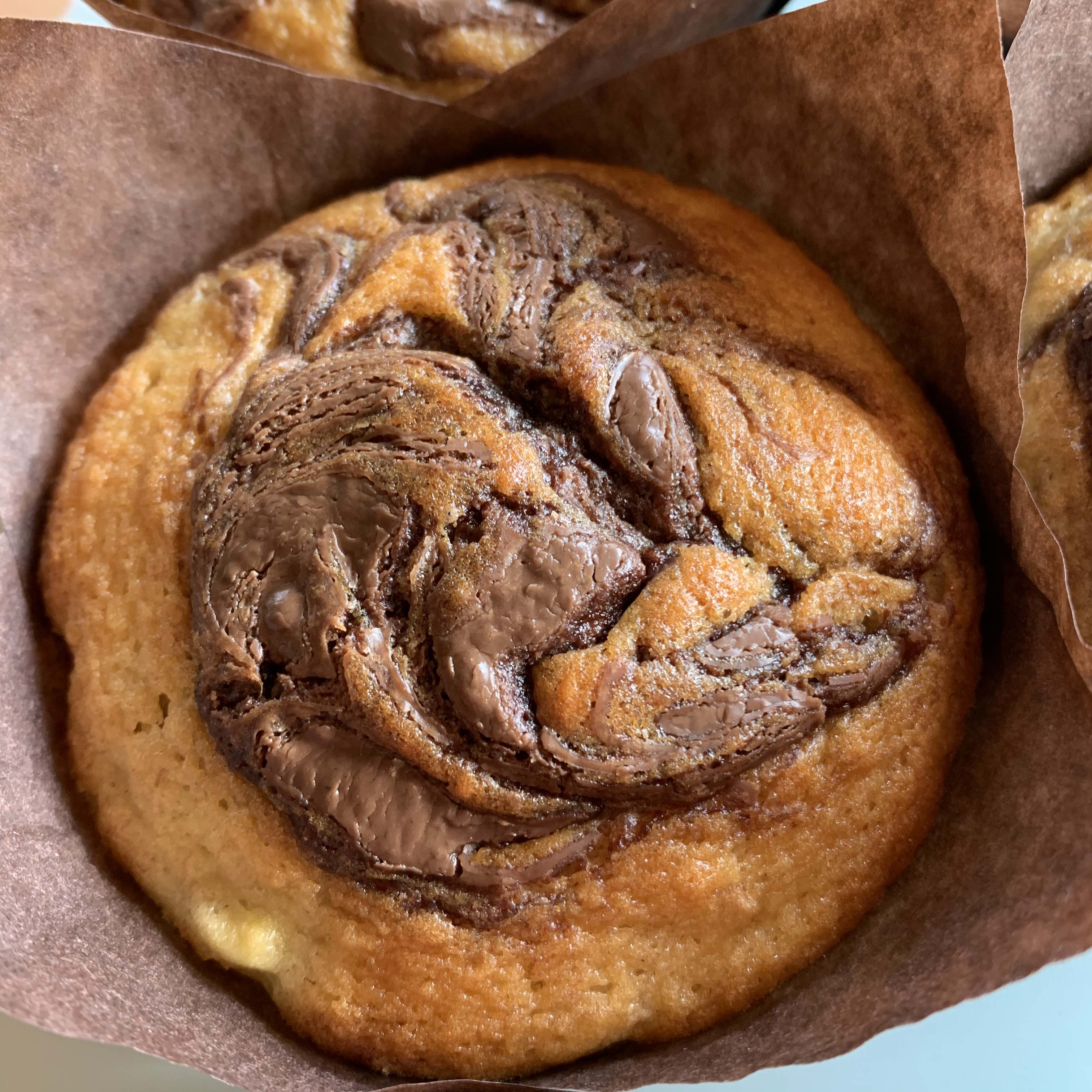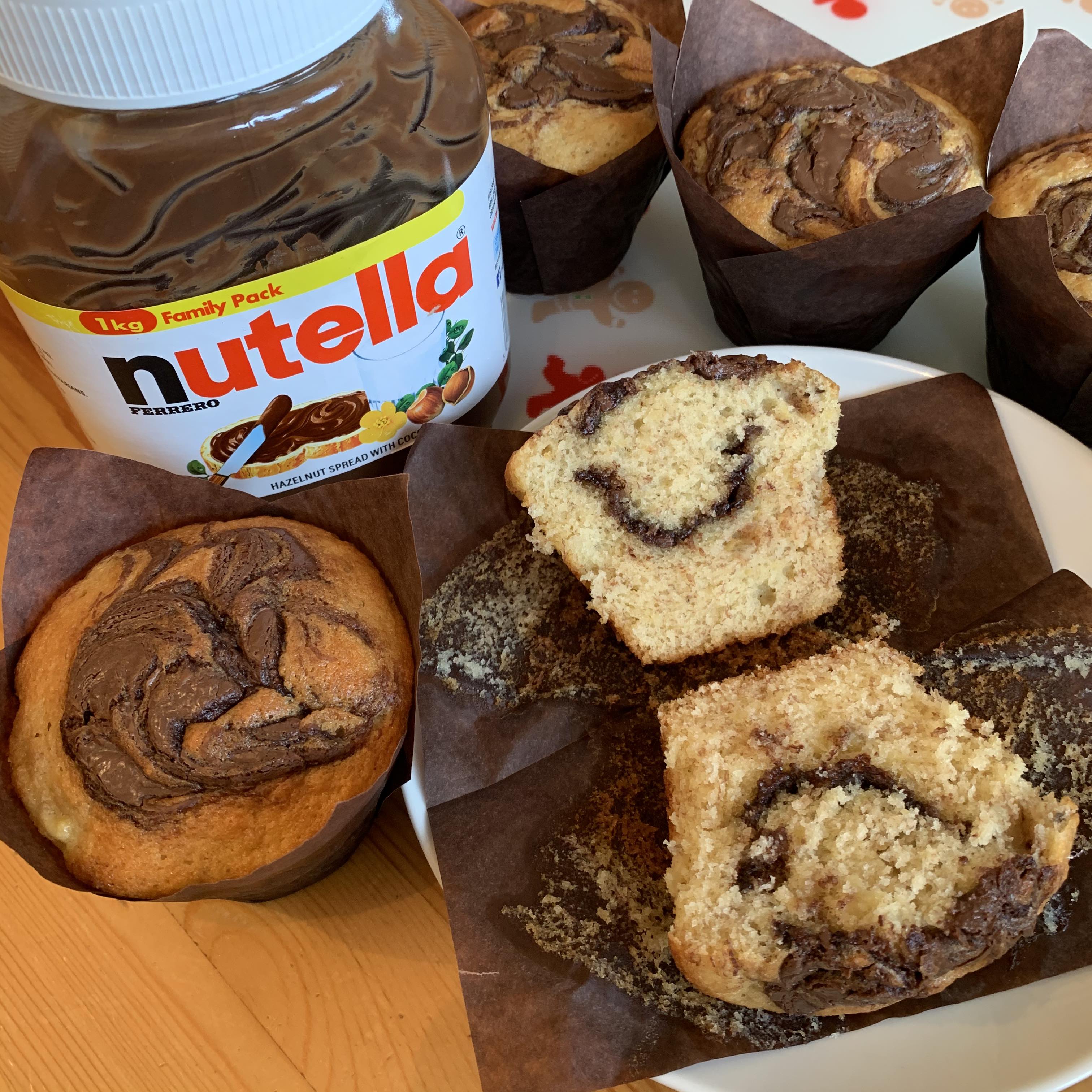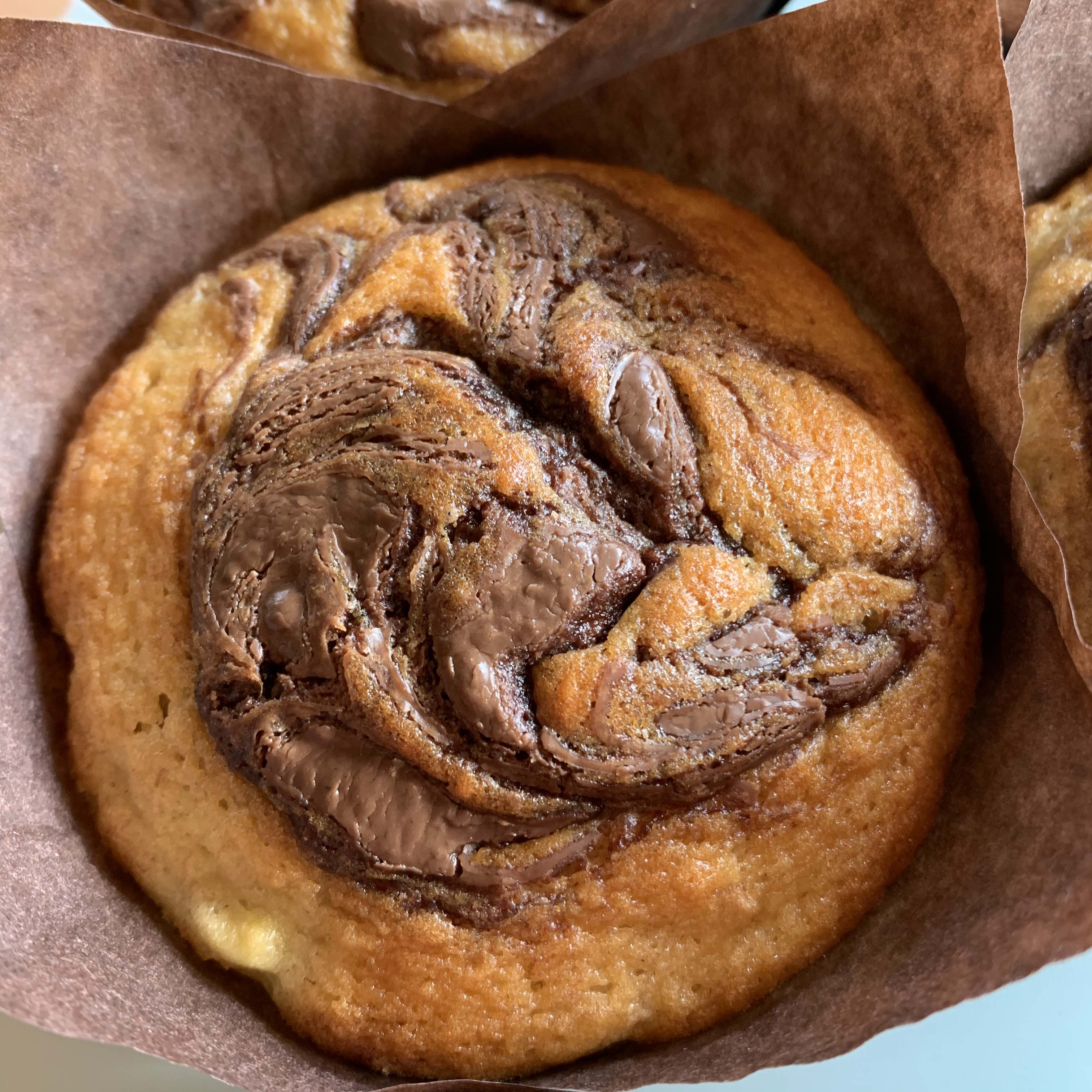 Banana and Nutella Muffins
Difficulty
Time 45 minutes
Servings 6
Ingredients

Self Raising Flour (225g)
Unsalted Butter or Stork (75g)
Caster Sugar (175g)
Salt (Pinch)
Eggs (2 medium)
Bananas (3 - approx 400g)
Nutella (12 heaped teaspoons)

Method

Heat oven to 180°C (gas mark 4). Line a muffin pan with 6 tulip cases. Use a fork to mash the bananas to form a relatively smooth paste (a few small lumps is fine) and set aside. Mix together the flour and salt and set aside.
Cream the butter and sugar together until pale and fluffy.
Add the eggs to the butter and sugar mixture a little at a time with the flour.
Add any remaining flour, along with the bananas.
Microwave the nutella in a microwave proof bowl for a few seconds (approx 10) to loosen it.
Fill the tulip cases evenly until you have approximately half of the cake batter remaining. Add a teaspoon of Nutella to each tulip case and then swirl in to the batter (you can use a toothpick / cake skewer / fork / knife!).
Add the remaining cake batter to the tulip cases, and top with another teaspoon of swirled Nutella.
Bake for approx 18 minutes until a knife comes out clean and the top of the muffin springs back when gently pushed.
Remove from the muffin pan and place on a wire rack to cool

Notes

- This recipe can be used to make 12 servings using regular muffin cases. Reduce the baking time to approx 12 minutes.

Recommended Equipment and Ingredients*

*I earn a small amount of money if you buy the products after clicking the links. You will not be charged extra for this. Thank you for your support!