Custard Creams
Sweet, custardy buttery biscuits with a custard-flavoured cream filling! Custard creams have always been my favourite 'classic' British biscuit, and I can confidently say that these delicious homemade ones are even tastier than shop bought!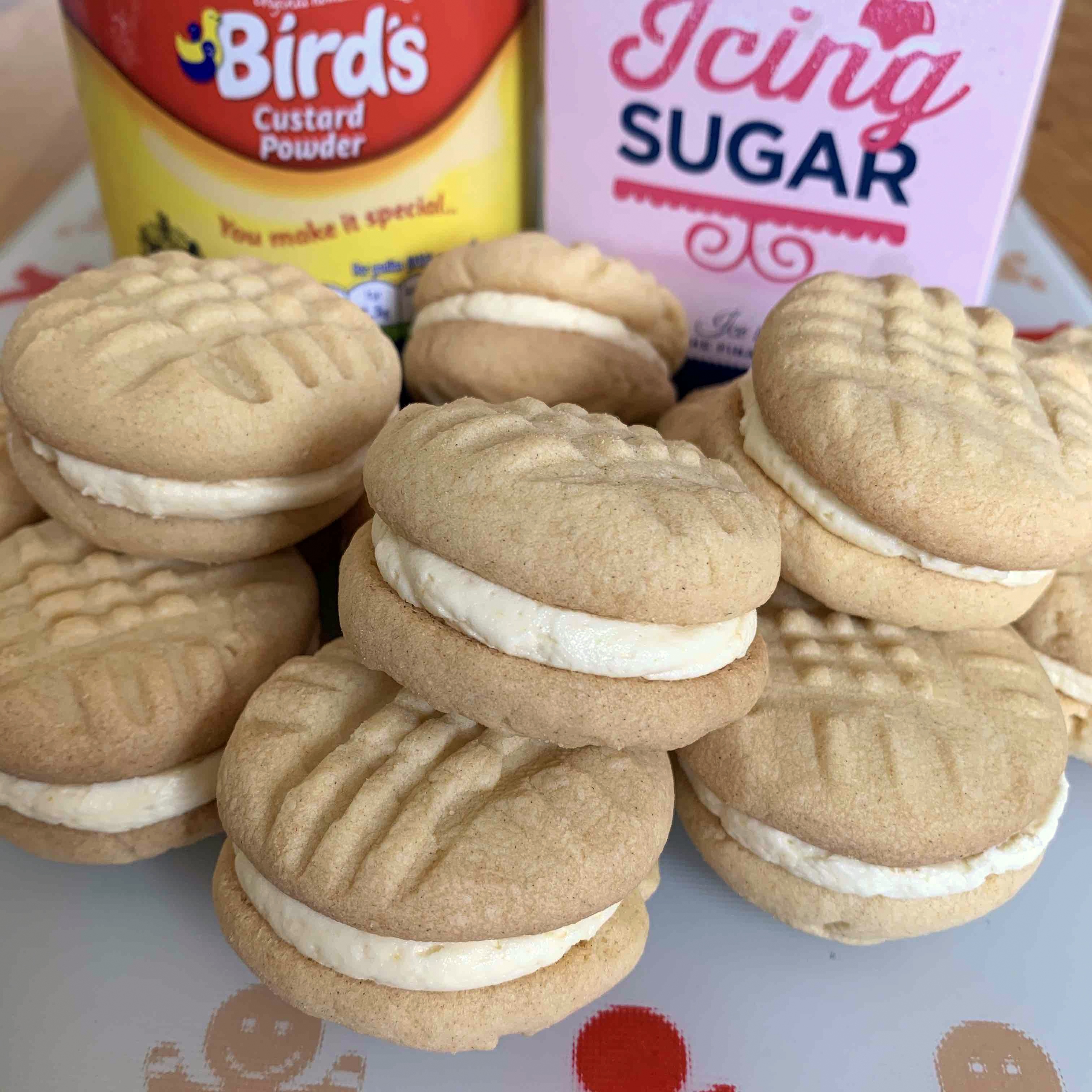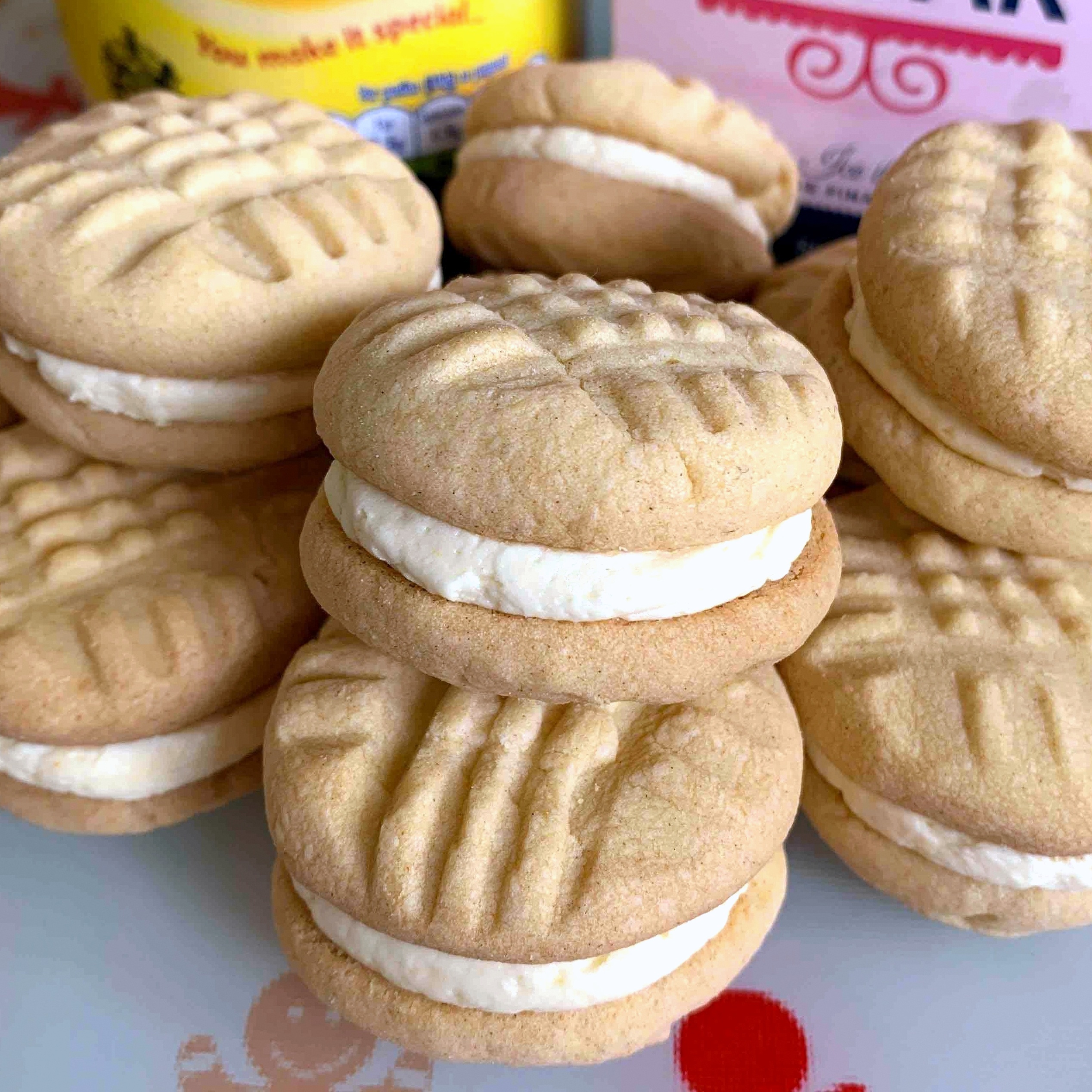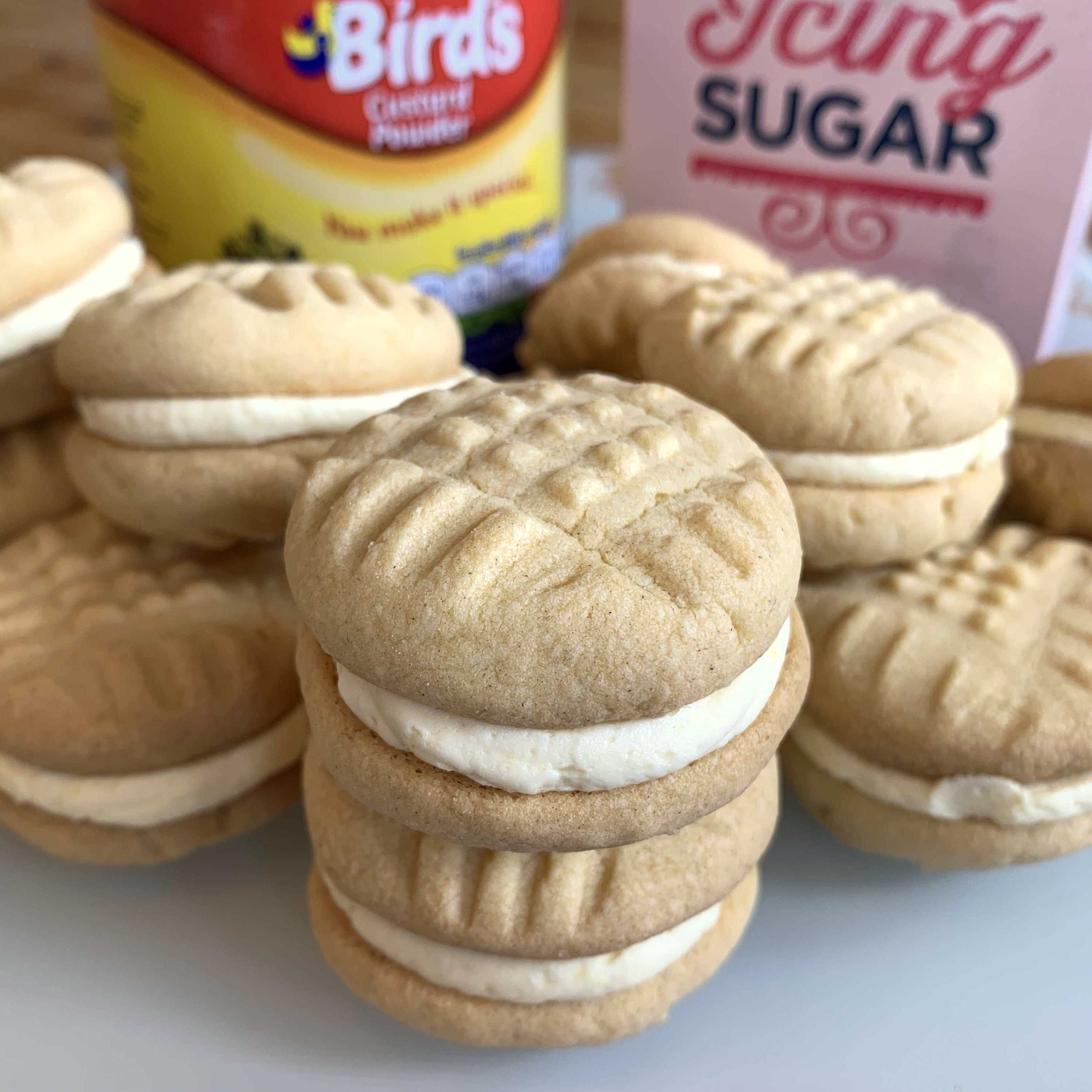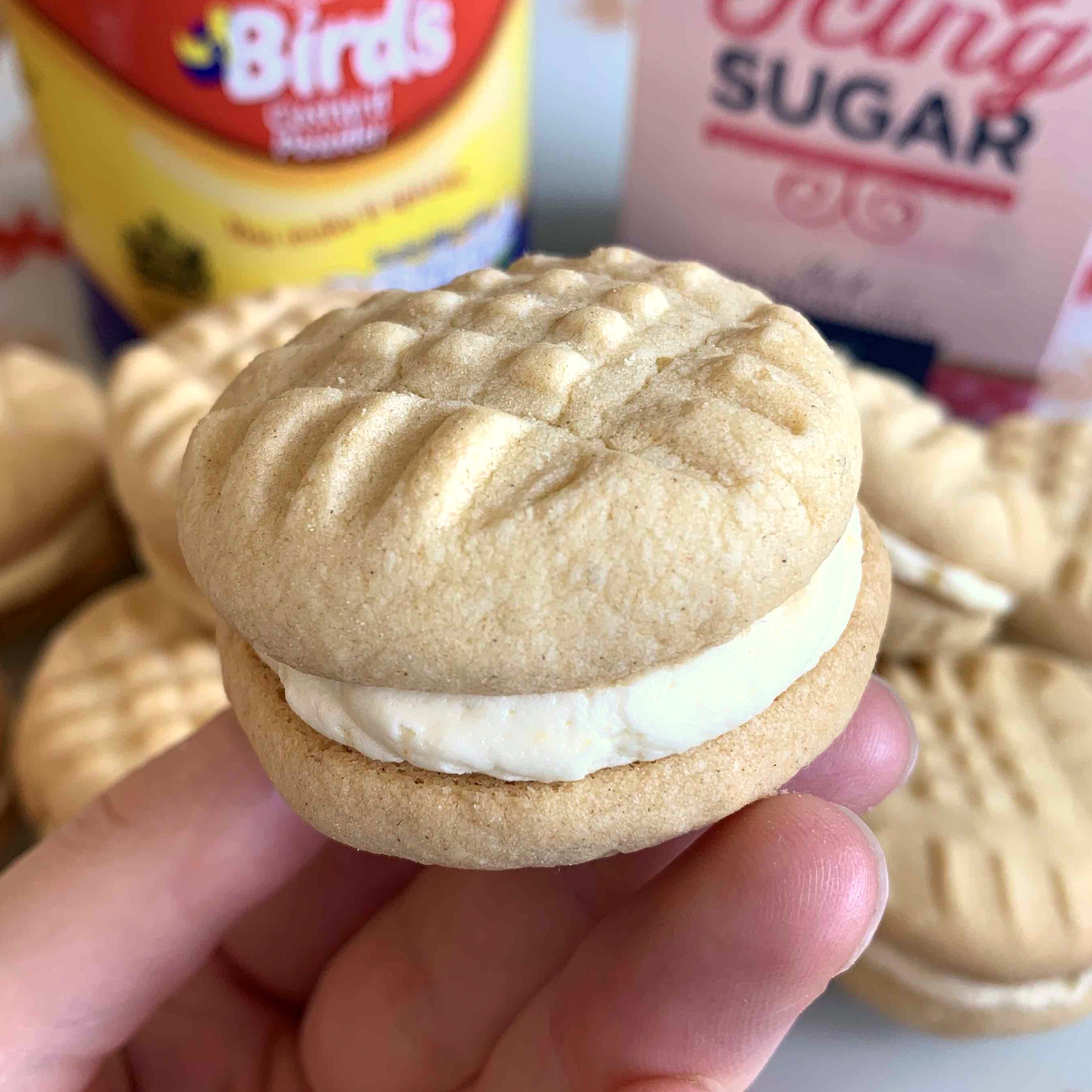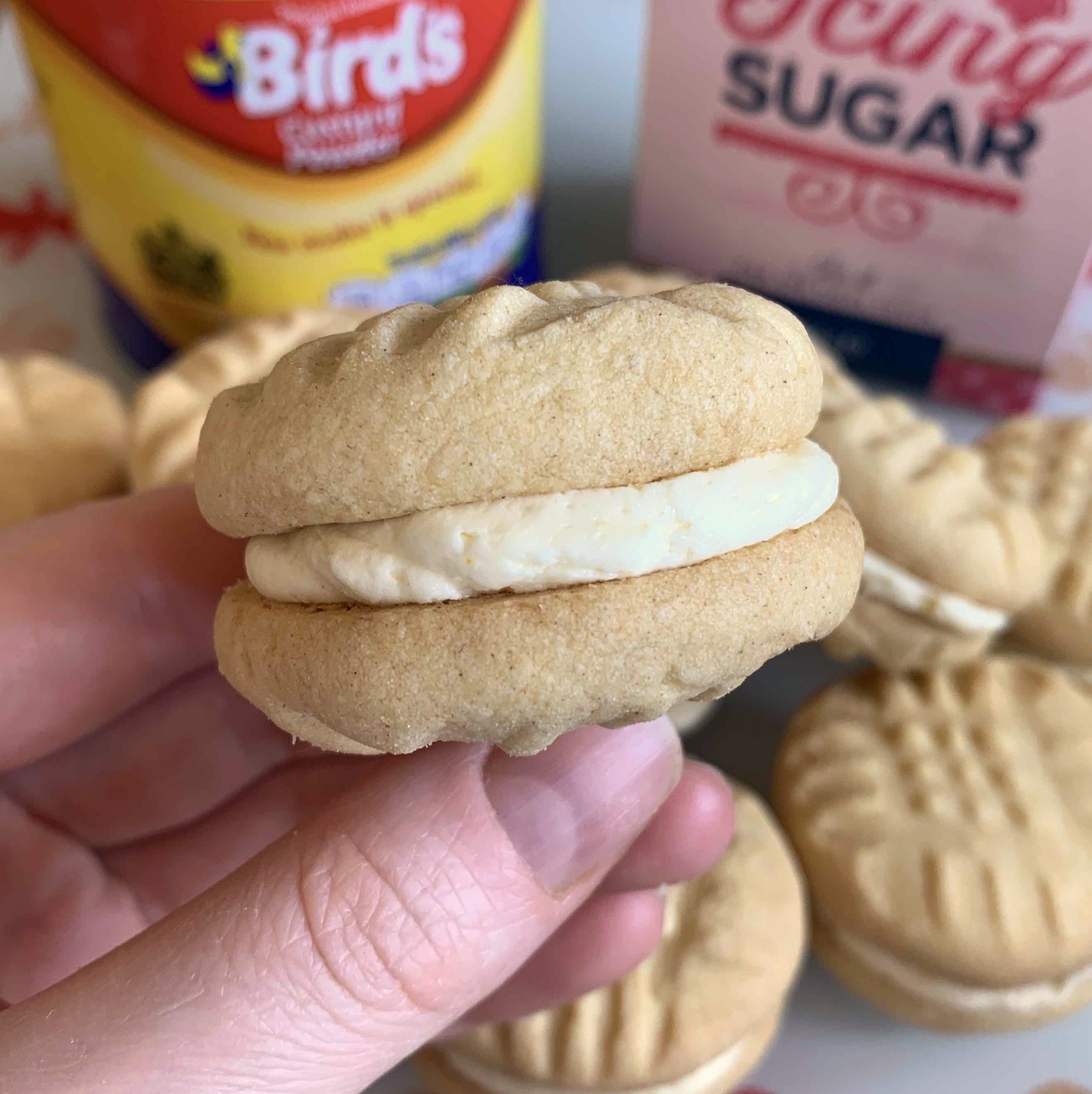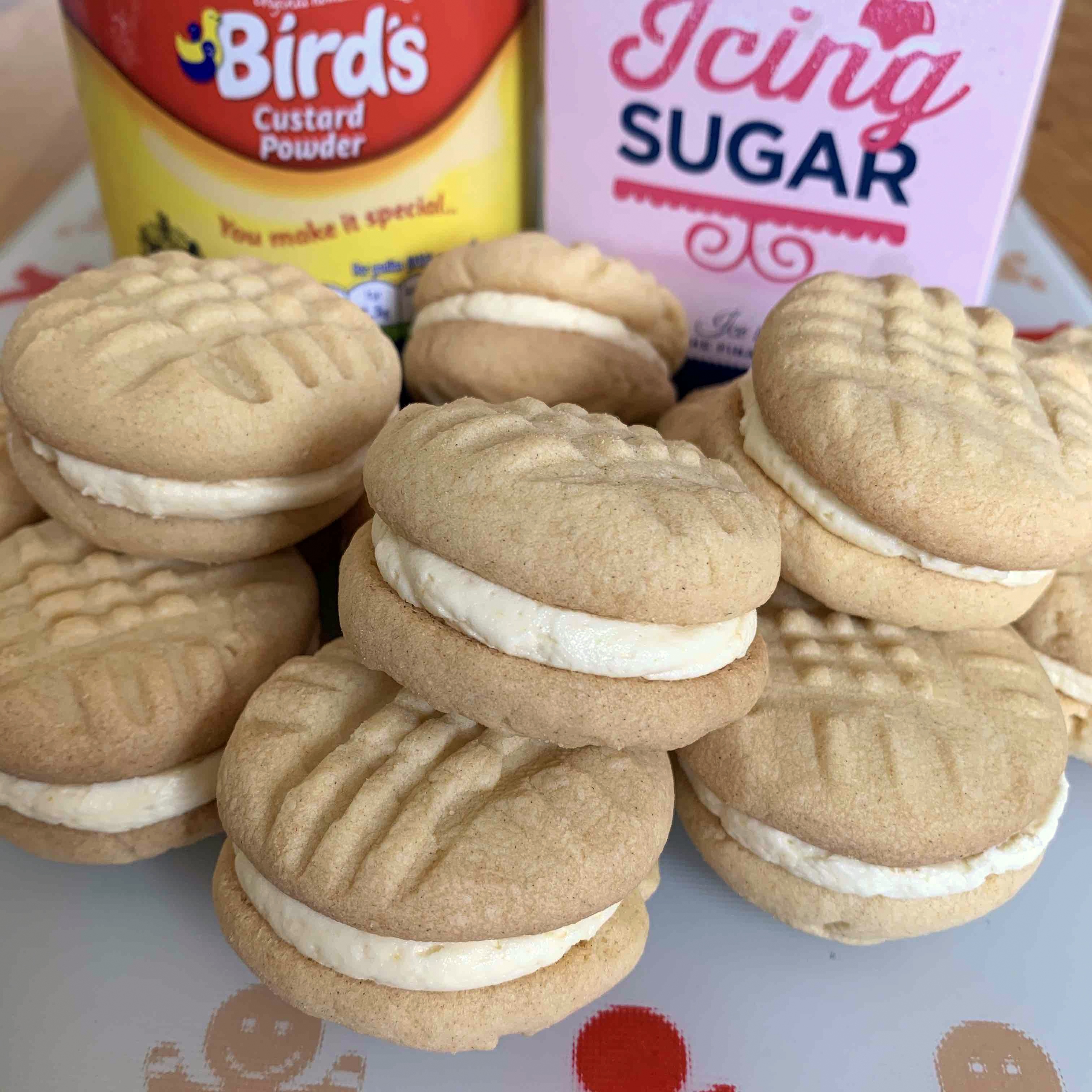 Custard Creams
Difficulty
Time 2 hours (including dough cooling)
Servings 15 biscuits
Ingredients

For the Biscuits
Softened Unsalted Butter (200g)
Icing Sugar (100g)
Plain Flour (225-250g)
1 large Egg Yolk
1 teaspoon Vanilla Extract
Custard Powder (50g)
For the Filling
Icing Sugar (200g)
Softened Unsalted Butter (100g)
1 tablespoon Custard Powder
1/2 teaspoon Vanilla Extract

Method

Line two or three baking trays. Sieve the icing sugar in to a bowl and set aside. Then sieve the plain flour and custard powder together in to a bowl and set aside.
Using an electric hand or stand mixer, beat the butter and icing sugar until pale and fluffy. Mix in the egg yolk along with the vanilla extract, then mix in the flour and custard powder, stirring until a dough formed. Roll the dough in to walnut-sized balls (To ensure the biscuits are a similar size I weighed mine at 18-20g each!) and place on your lined baking trays. Use a fork to press down the cookie dough balls twice: once horizonatally, and then again vertically, to form a crosshatch pattern.
Place the baking trays with the cookies on in the fridge to chill for 1 hour.
When the 1 hour wait is nearly up, preheat the Oven to 180C. Take the cookies on the trays out of the fridge and bake for 16 minutes until very lightly golden. Leave on the baking sheets for 5 minutes then transfer to a wire rack to cool.
Make the filing: While waiting for the cookies to cool make the filling. Using an electric hand or stand mixer, beat the butter, icing sugar, vanilla extract, and custard powder until pale and fluffy
Biscuit Assembly: Once the cookies have cooled add the filling to a piping bag and then pipe a dollop (approx a heaped teaspoon) of filling to half of your biscuits. (If you don't have a piping bag a teaspoon would also work perfectly fine to add the filling to the base biscuits!). Gently sandwich the second half of the biscuits on top, pressing down a little to help the filling squish out of the sides a little. And we're done; enjoy!

Notes

- Keep the Custard Creams in an airtight container at room temperature where they'll last for around a week!
- Don't overbake or the cookies will become brittle!
- You can use the biscuits to make my Custard Cream Blondies!
- If your filling is too dry and is difficult to work with, you can add up to 1 tablespoon of milk to help loosen the mixture.

Recommended Equipment and Ingredients*

*I earn a small amount of money if you buy the products after clicking the links. You will not be charged extra for this. Thank you for your support!