Millionaire's Krispie Treats
A no-bake twist to the classic millionaire's shortbread.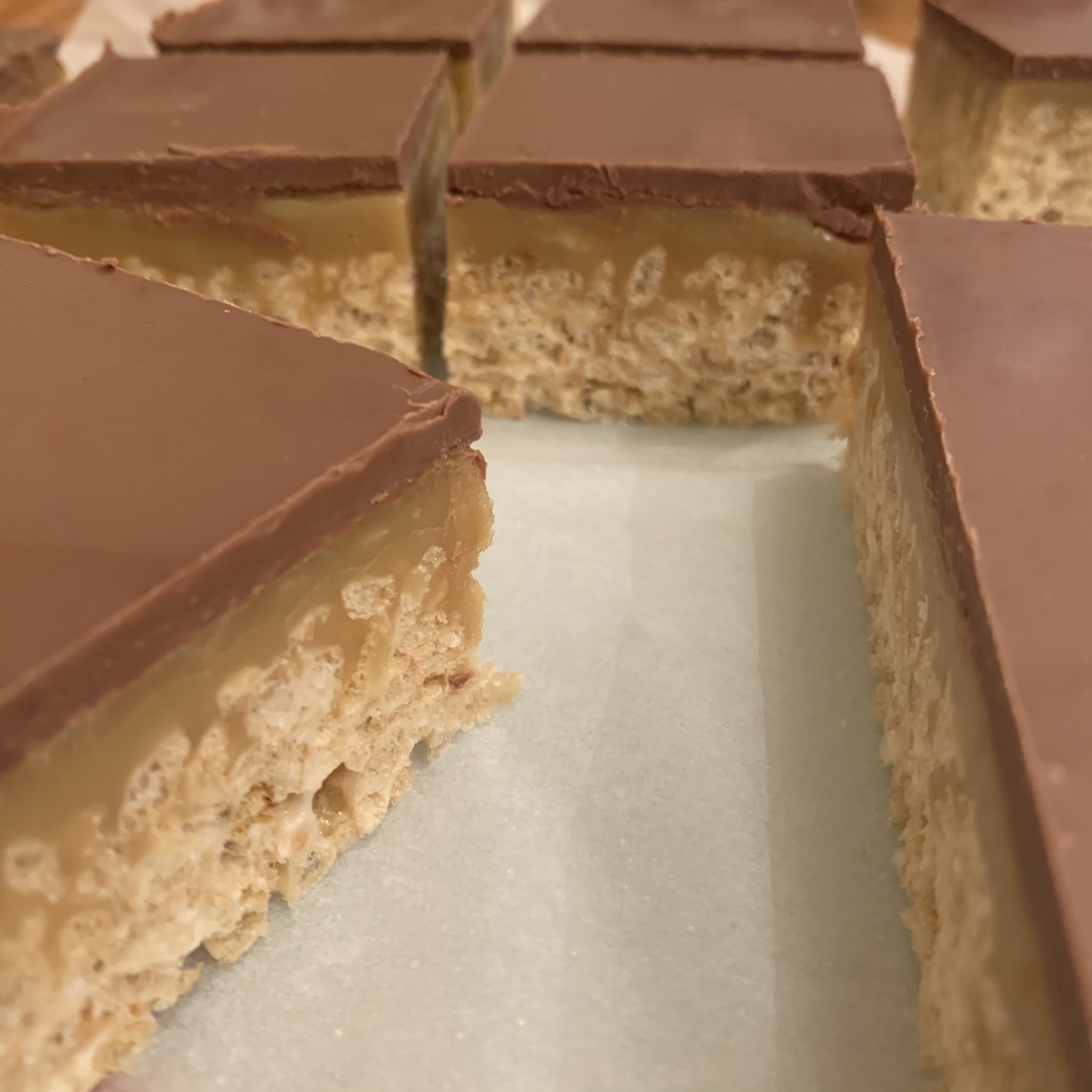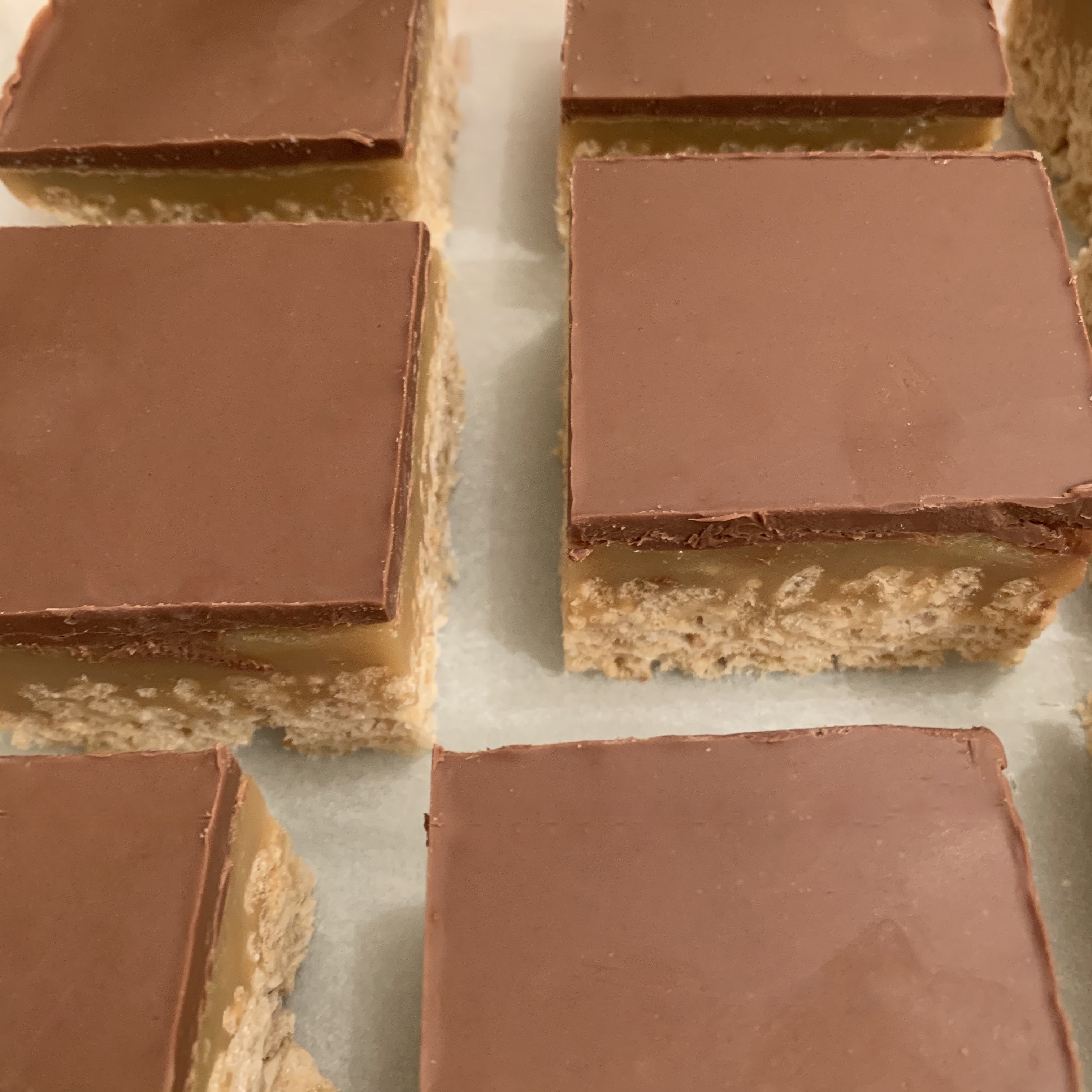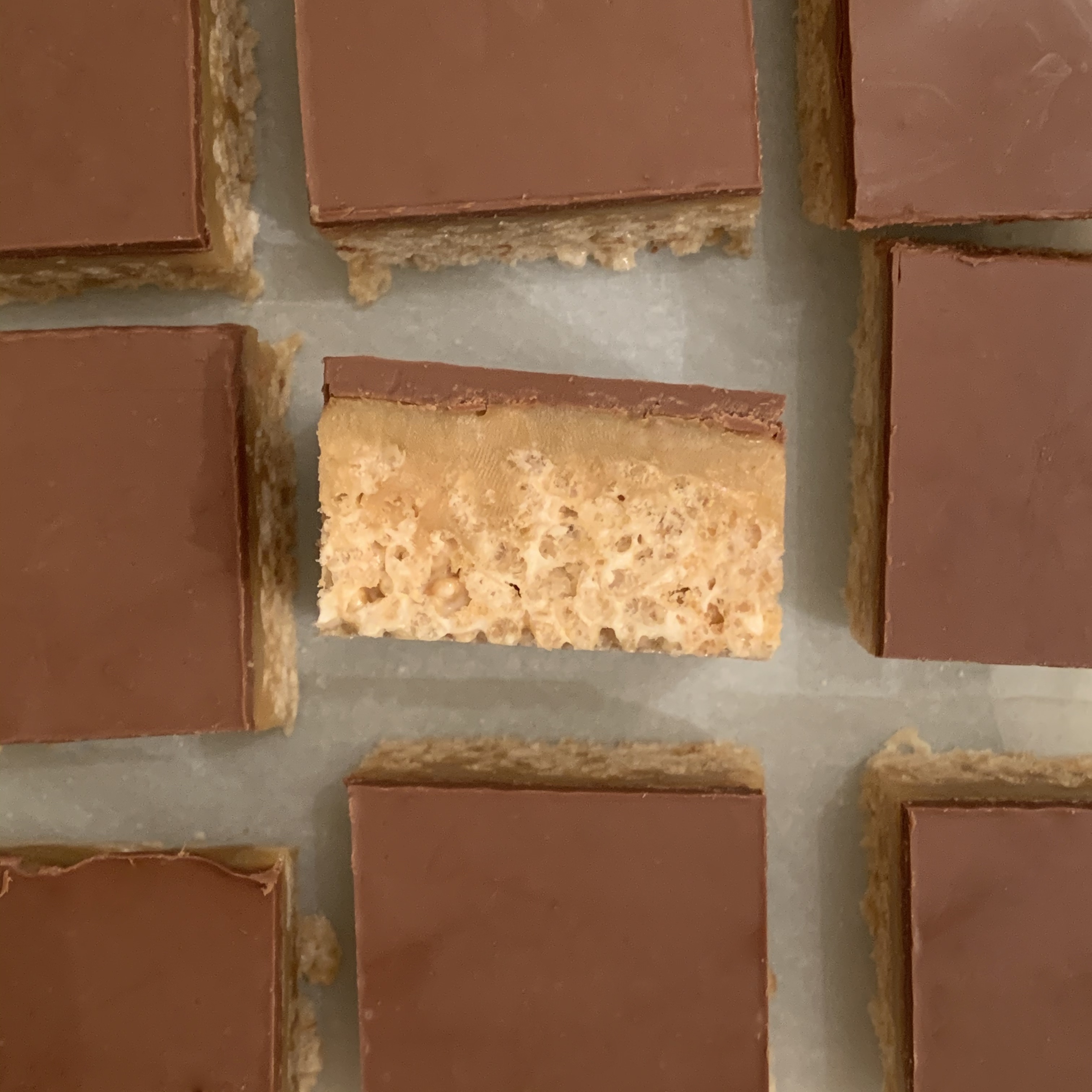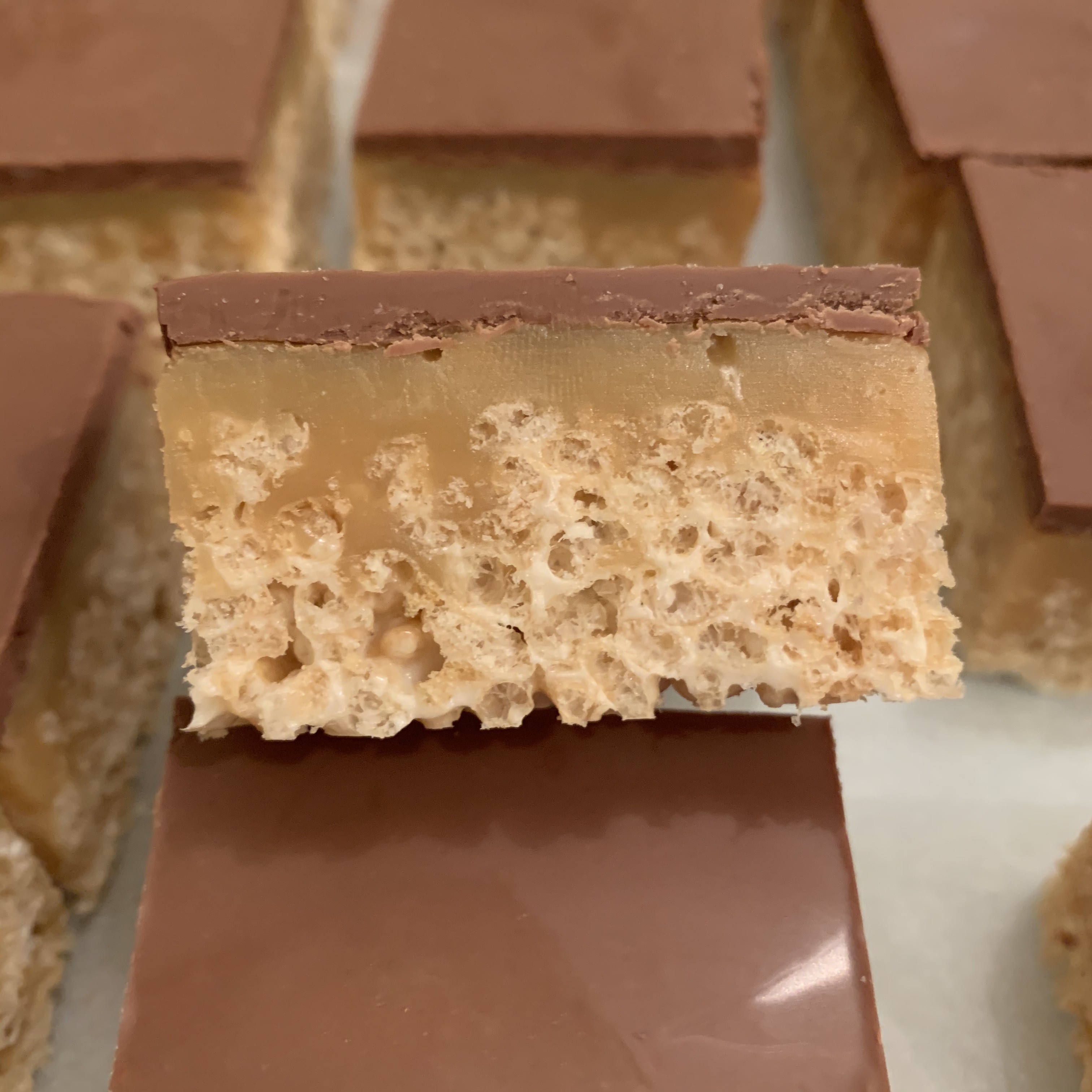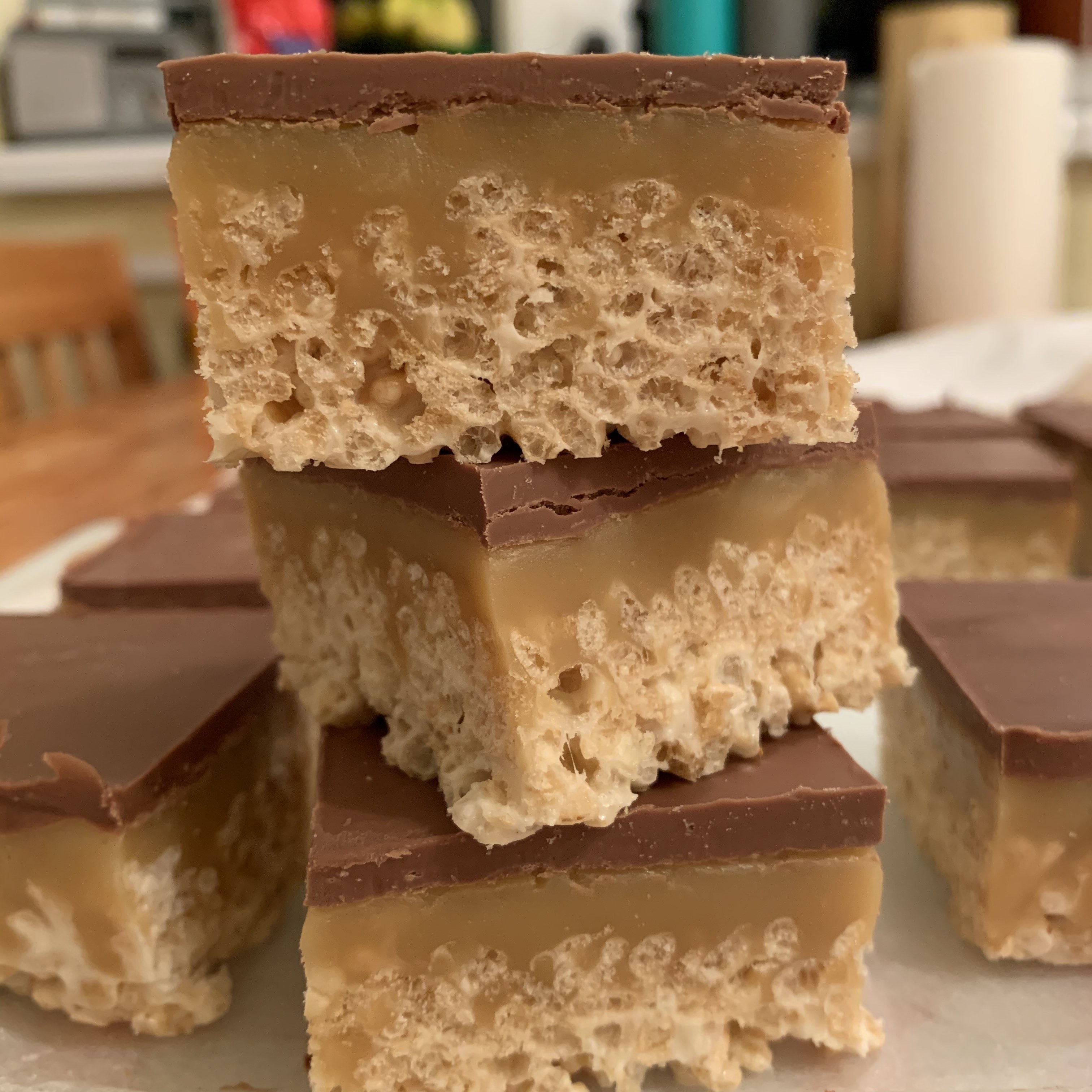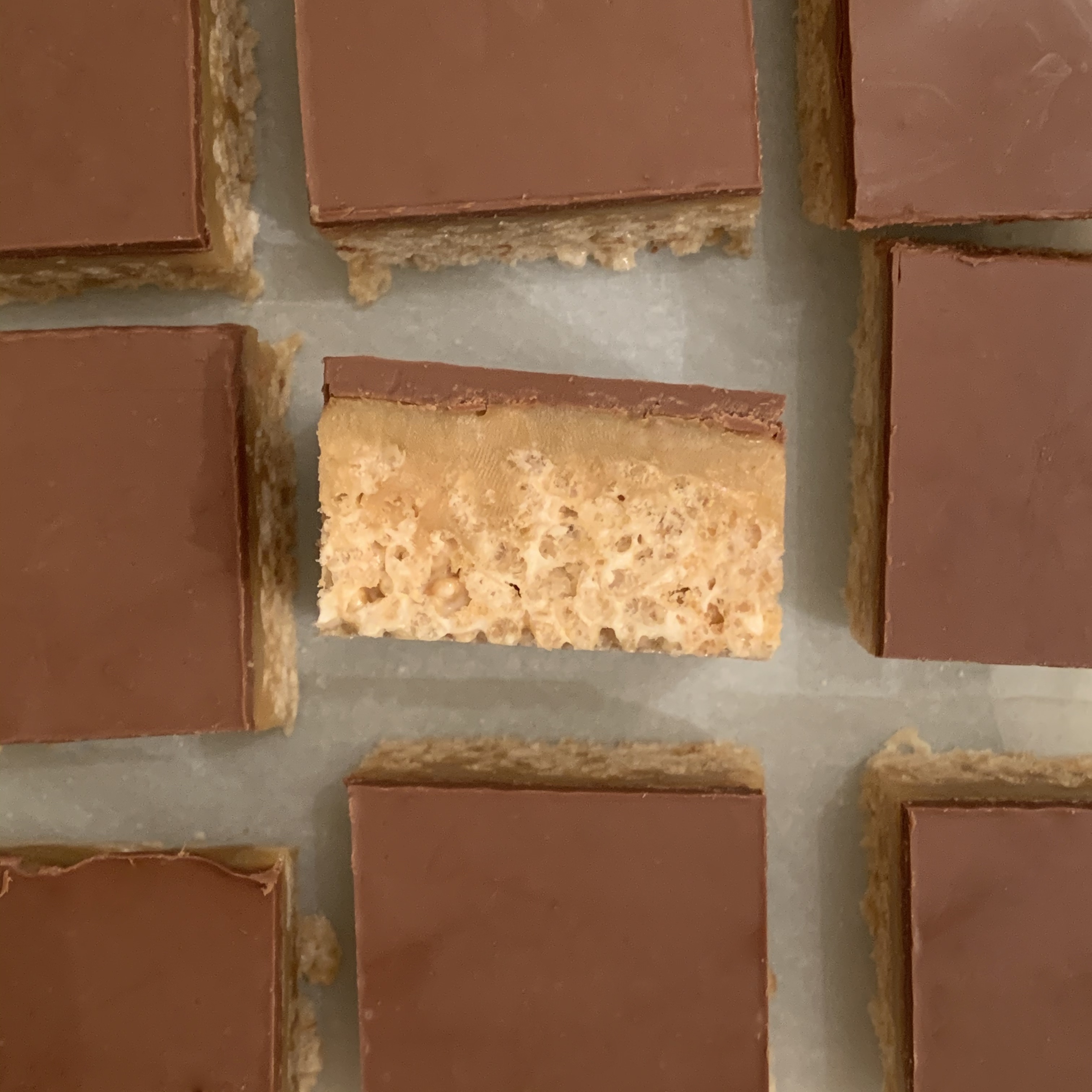 Millionaire's Krispie Treats
Difficulty
Time 4 hours (inc cooling)
Servings 16
Ingredients

For the Krispie Layer
White Marshmallows (200g)
Butter (30g)
Rice Krispies (160g)
For the Caramel Layer
Butter (150g)
Condensed Milk (397g - one tin)
Soft Light Brown Sugar (150g)
Vanilla Extract (1/2 teaspoon)
For the Chocolate Layer
Milk Chocolate (250g)

Method

Line a 9"x9" baking tin.
Gently melt the butter and marshmallows in a saucepan on a low-medium heat
Keep on the heat and stir intermittently until the mixture has formed smooth sticky paste. Be patient, as this may take a few minutes.
Remove from heat and stir in the rice krispies until they're evenly covered.
Press down in to the baking tin.

Gently heat the sugar and butter in a non-stick frying pan, stirring until melted together.
Add the condensed milk and bring to a rapid boil, stir continuously and do not take off the heat. Add the vanilla extract after 4 minutes, then continue for 1 additional minute.
Take off the heat and pour the mixture over the shortbread layer. On a flat surface, shake the tin a little to get the caramel to evenly distribute.
Chill in the fridge until set.

Break the chocolate up in to small chunks and melt in a bowl over hot water until smooth.
Allow the chocolate to cool very slightly for a minute, and then pour on top of the caramel.
Chill in the fridge until fully set before cutting in to pieces.

Notes

- More or less chocolate can be added depending on your desired thickness - dark chocolate, white chocolate, or a swirled mixture can be used according to your preference.
- If the caramel is too hard this means it's been boiled for a little too long. Storing your millionaire's rice krispie treats at room temperature will help with this.
- Heat your knife using hot water to help the knife cut through the millionaire's rice krispie treats.

Recommended Equipment and Ingredients*

*I earn a small amount of money if you buy the products after clicking the links. You will not be charged extra for this. Thank you for your support!