Wellington Square
Aka caramel shortbread. Aka millionaires shortbread.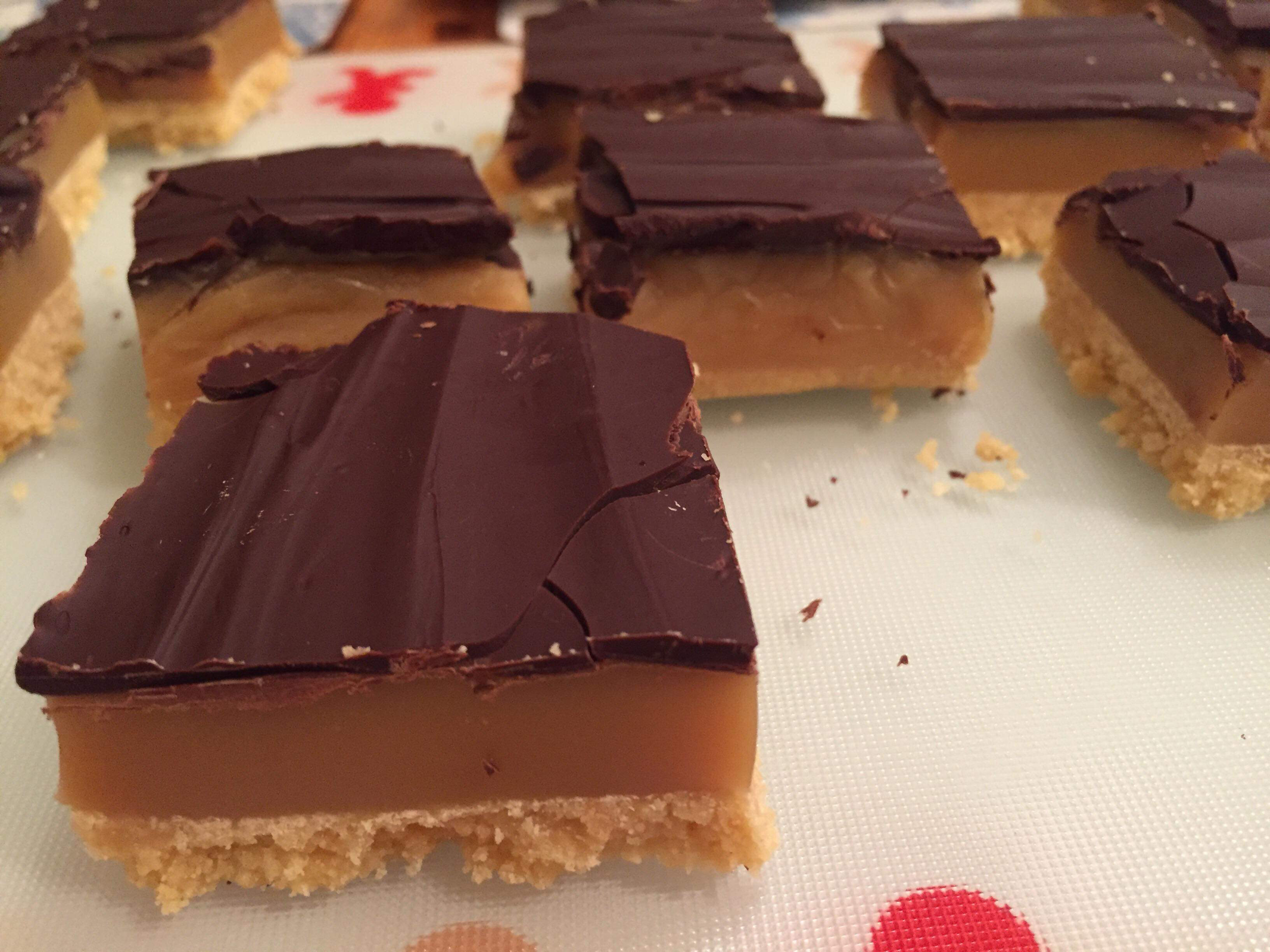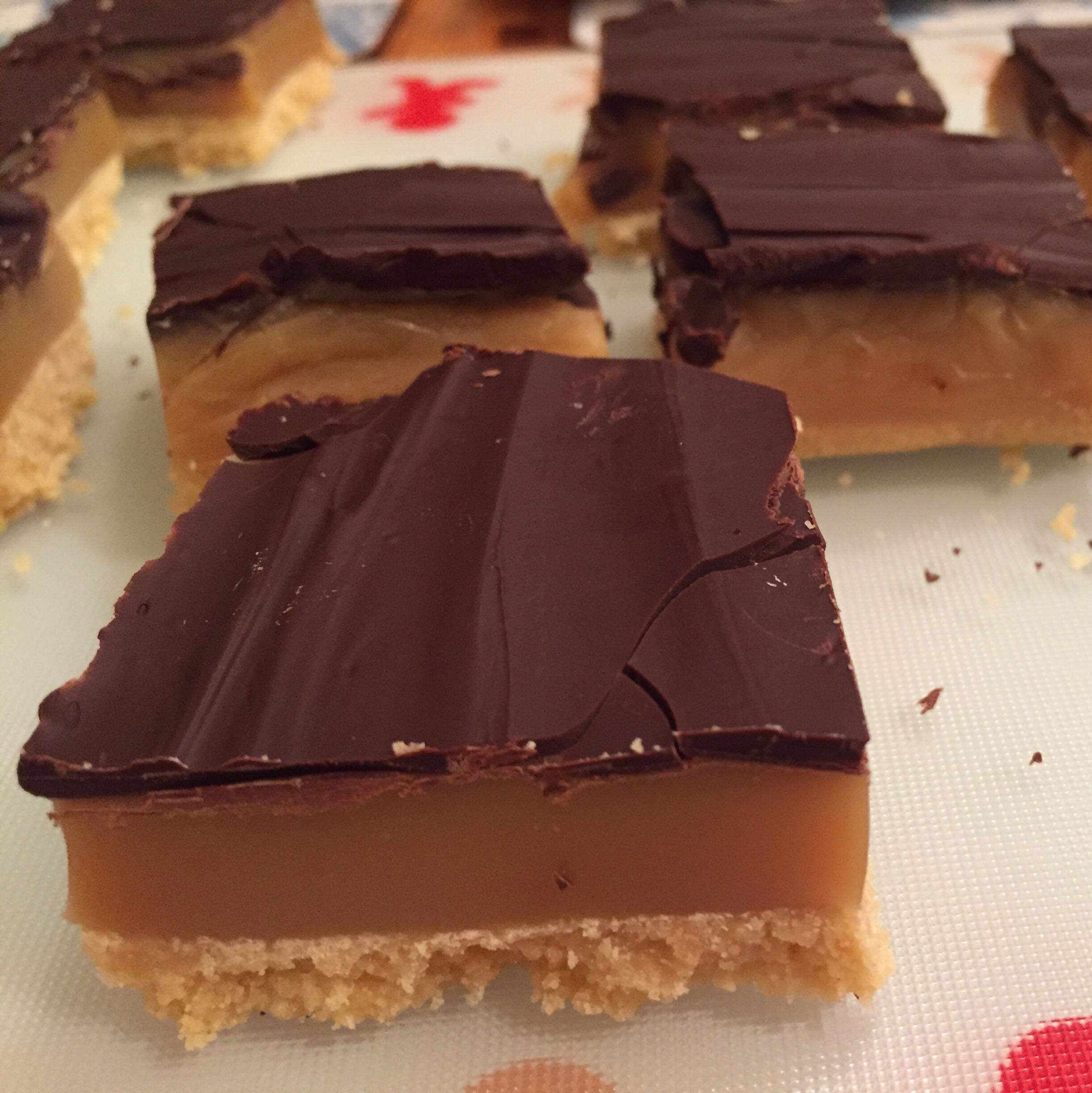 Wellington Square
Difficulty
Time 4 hours (inc cooling)
Servings 16
Ingredients

For the Shortbread Layer
Plain Flour (165g)
Caster Sugar (50g)
Butter (100g)
For the Caramel Layer
Butter (150g)
Condensed Milk (397g - one tin)
Soft Light Brown Sugar (150g)
Vanilla Extract (1/2 teaspoon)
For the Chocolate Layer
Dark Chocolate (200g)

Method

Preheat oven to 160°C (gas mark 3).
Grease and line a 9"x9" baking tin.
Mix the flour and sugar in a bowl, and then rub in butter.
Once the mixture has formed a breadcrumb consistency, press down in to the baking tin.
Cook in the middle of the oven for 20-25 minutes or until lightly golden.
Leave to cool (partly, if you're impatient) before proceeding to the caramel layer.

Gently heat the sugar and butter in a non-stick frying pan, stirring until melted together.
Add the condensed milk and bring to a rapid boil, stir continuously and do not take off the heat. Add the vanilla extract after 4 minutes, then continue for 1 additional minute.
Take off the heat and pour the mixture over the shortbread layer. On a flat surface, shake the tin a little to get the caramel to evenly distribute.
Chill in the fridge until set.

Break the chocolate up in to small chunks and melt in a bowl over hot water until smooth.
Allow the chocolate to cool very slightly for a minute, and then pour on top of the caramel.
Chill in the fridge until fully set before cutting in to pieces.

Notes

- The shortbread layer can be made by crushing 250g of shop bought shortbread biscuits and combining with 55g of melted butter.
- If you'd prefer a softer caramel layer, reduce the boil time of caramel mixture to 1-2 minutes.
- For a swirl effect chocolate layer, additionally melt 50g of white chocolate and swirl on top of the dark chocolate.
- Wellington Square can be kept at room temperature or refrigerated. I like to keep mine in the fridge to keep the caramel firm!

Recommended Equipment and Ingredients*

*I earn a small amount of money if you buy the products after clicking the links. You will not be charged extra for this. Thank you for your support!