Chocolate Krispie Bars
Topped with dark chocolate, these krispie bars are chewy and very chocolatey.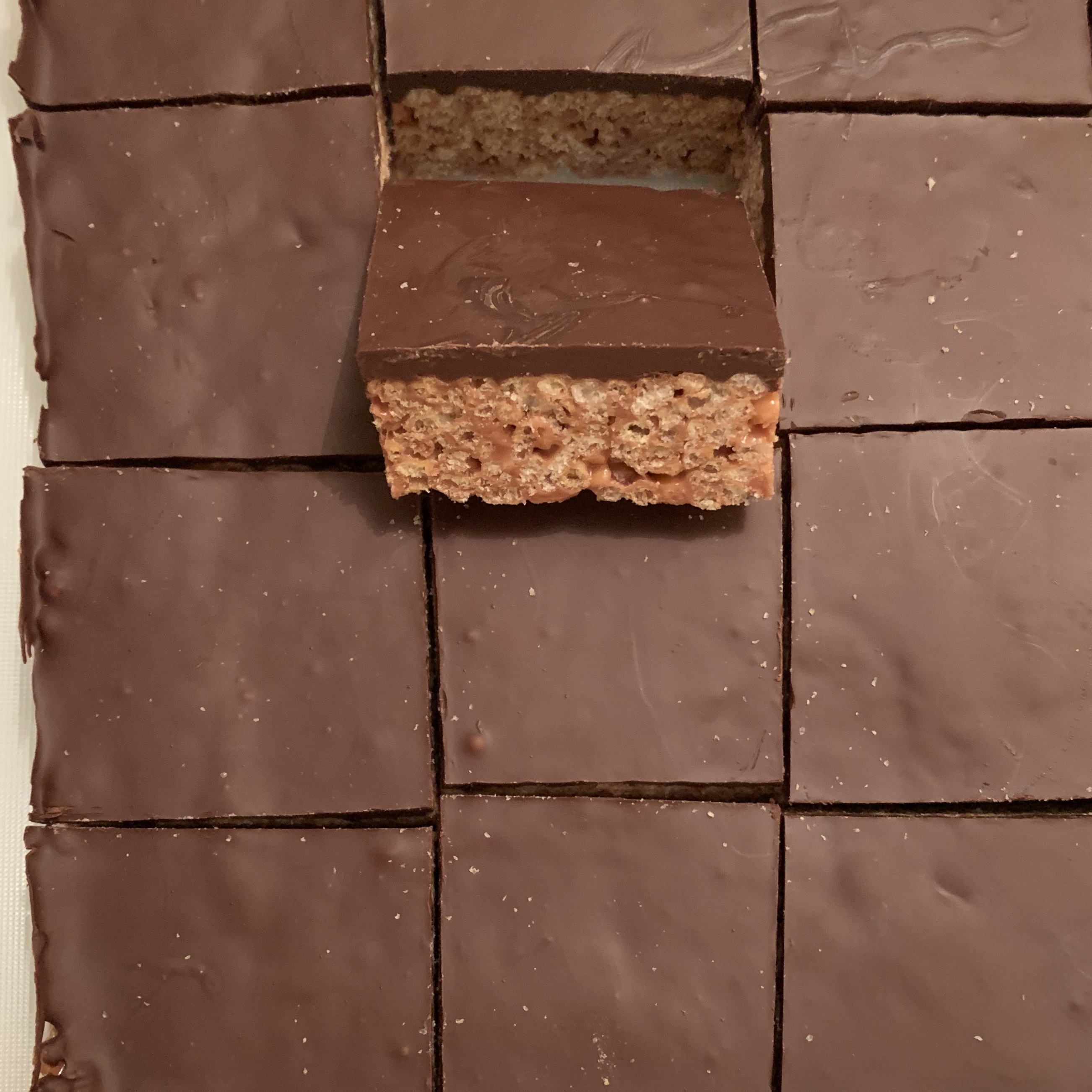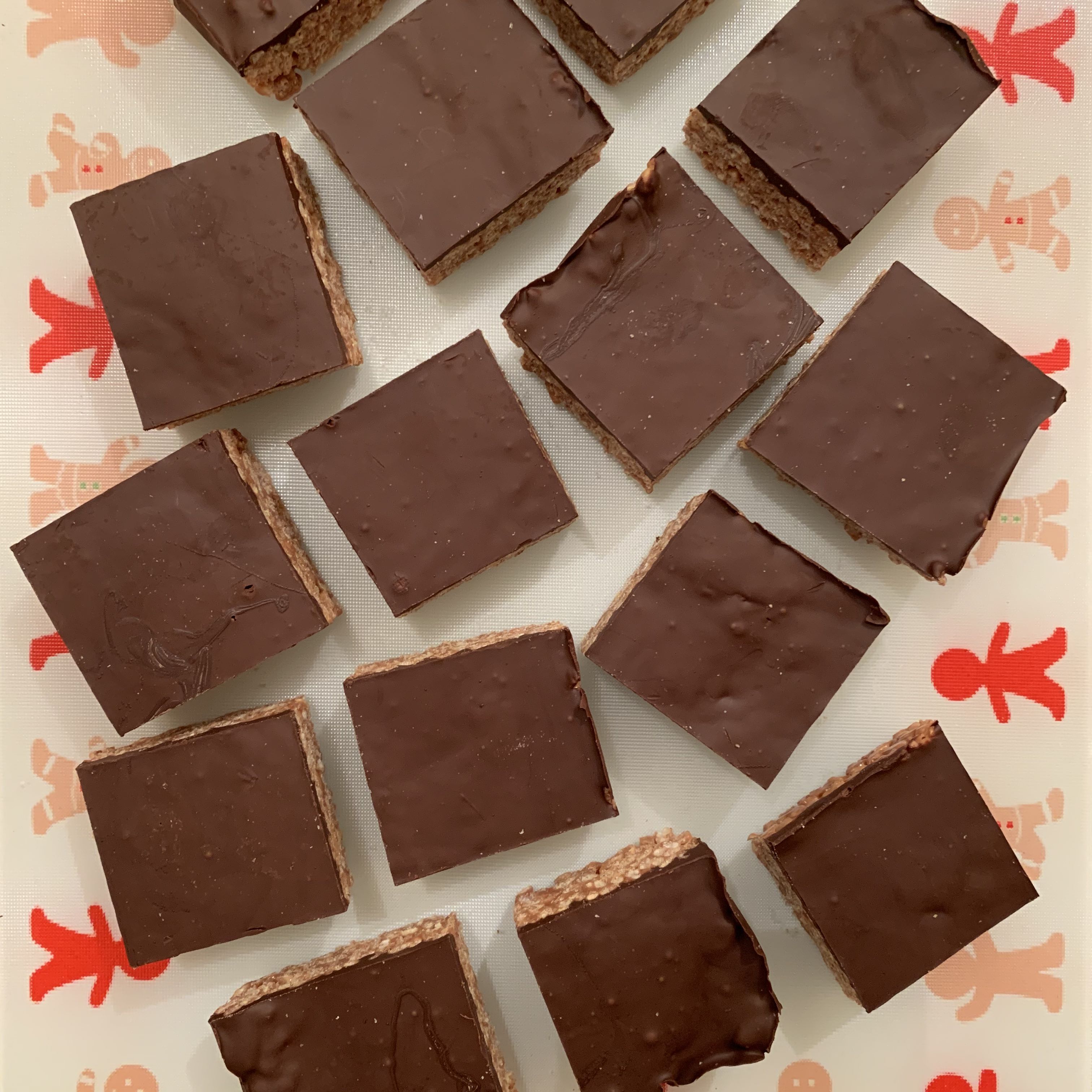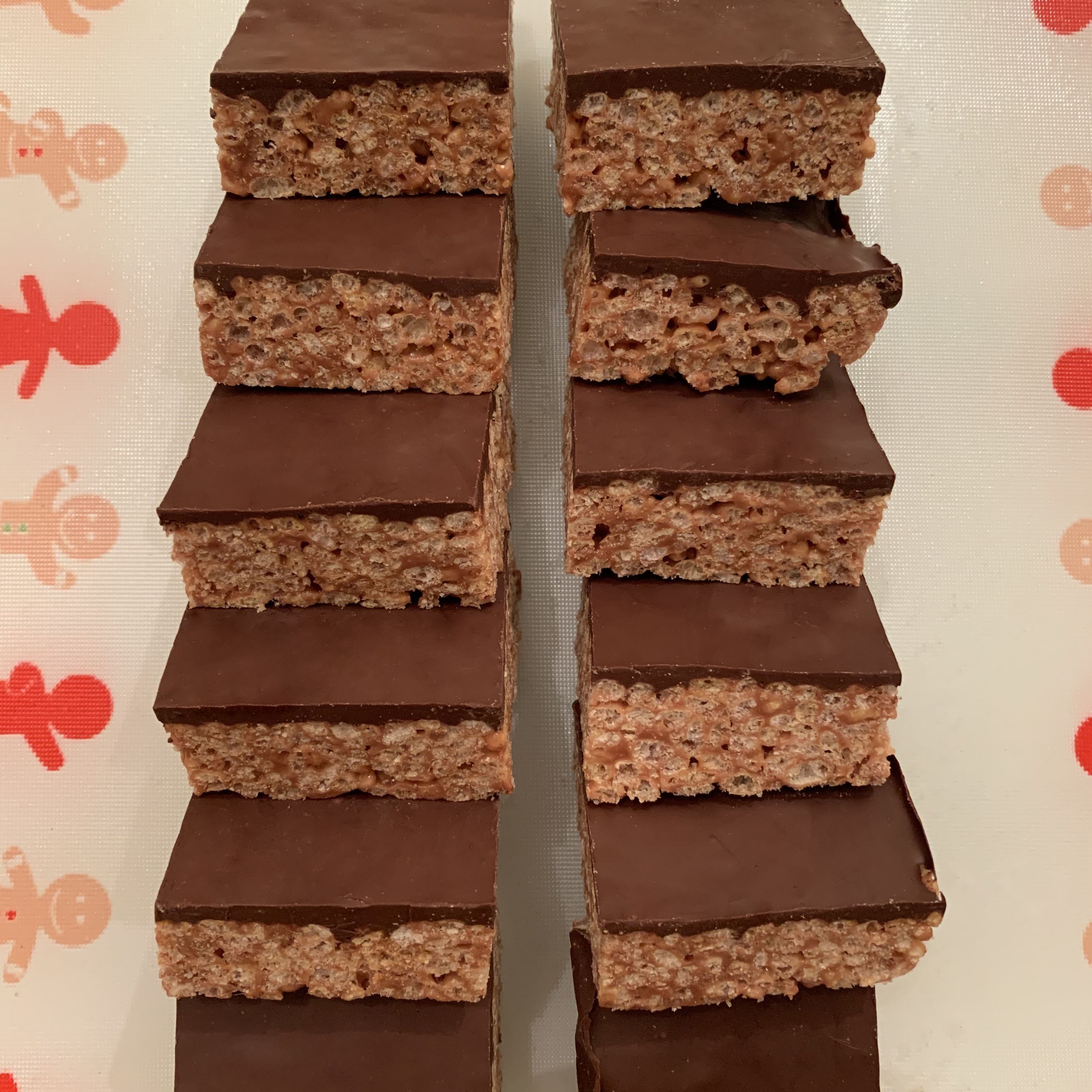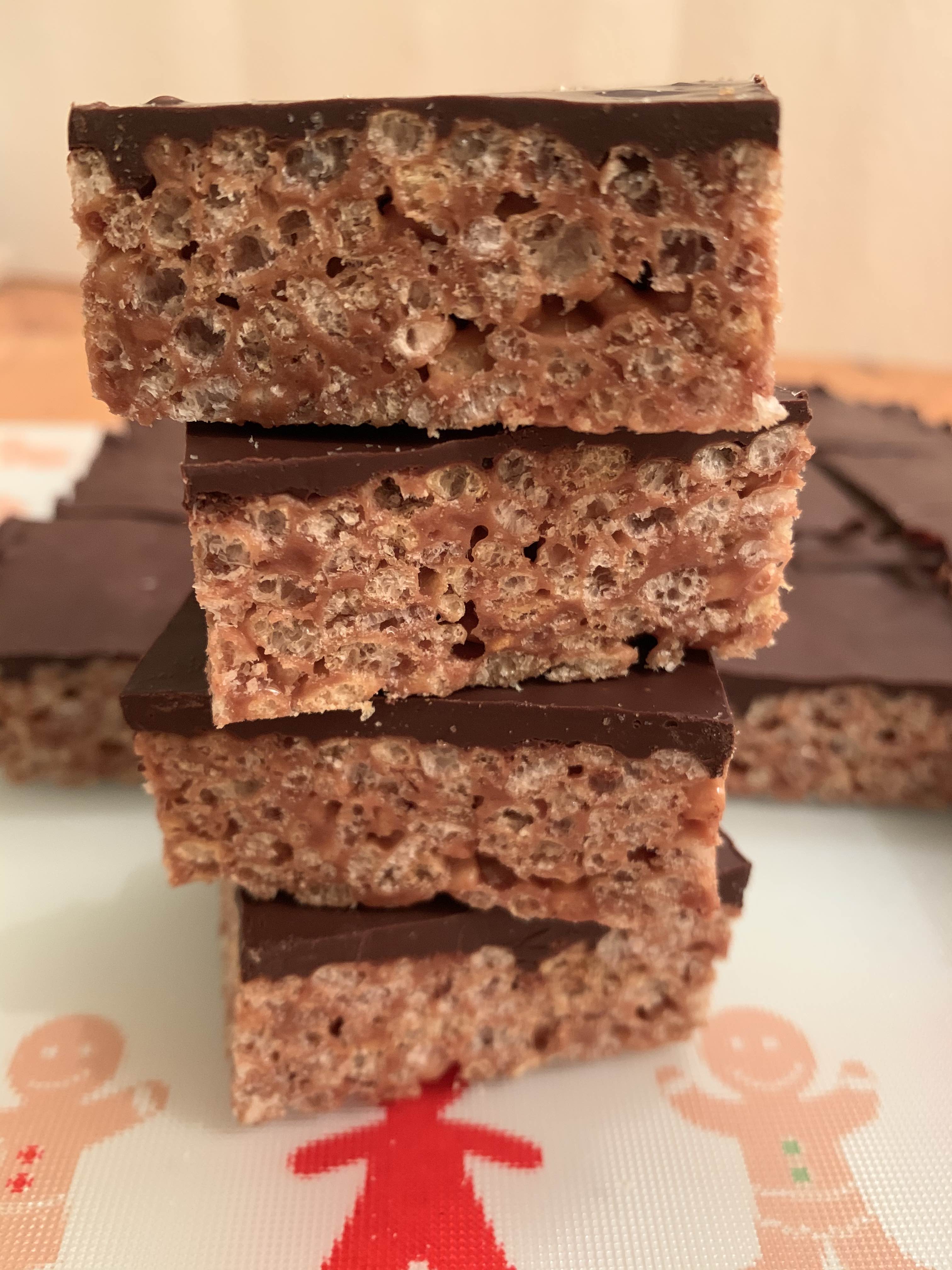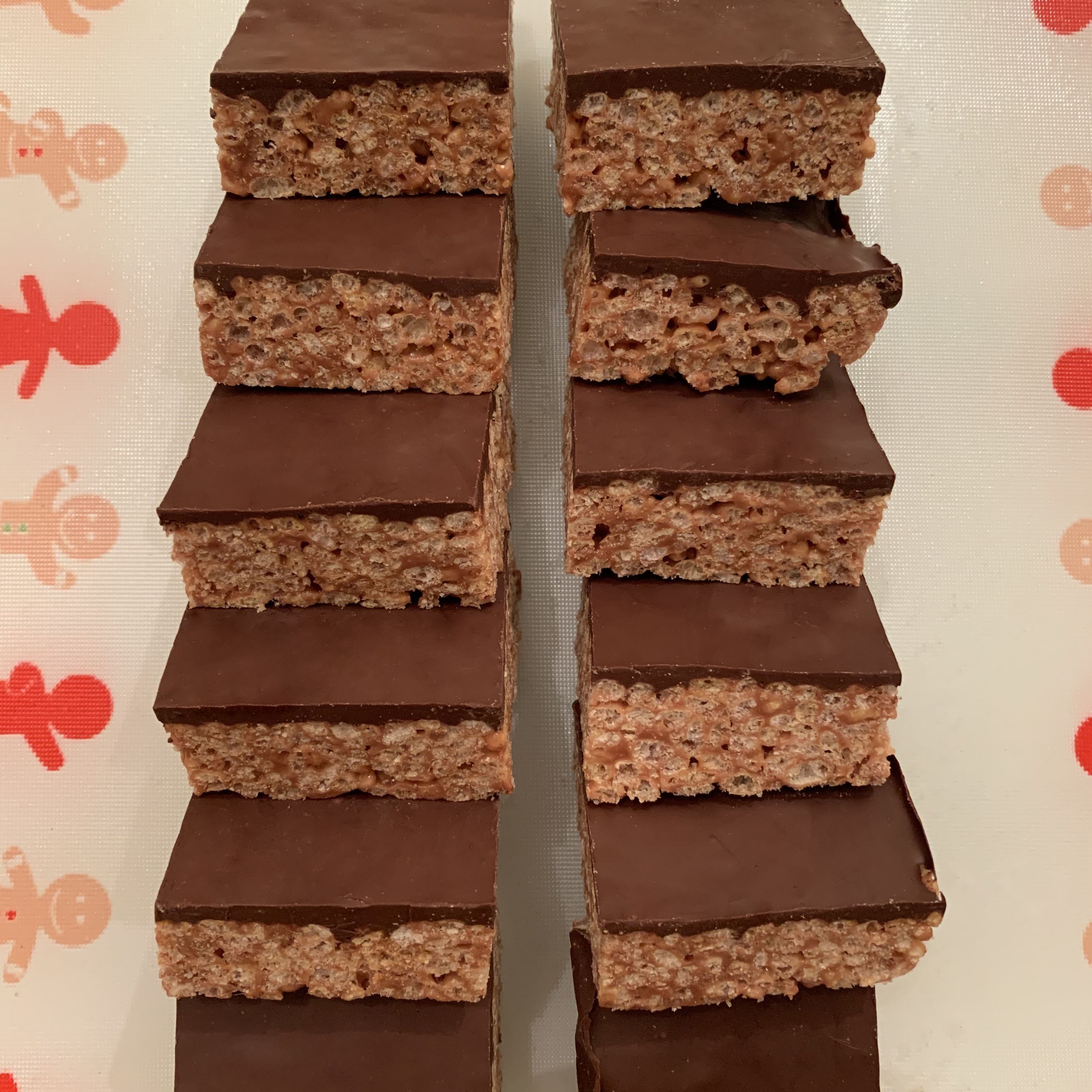 Chocolate Krispie Bars
Difficulty
Time 2 hours (inc cooling)
Servings 16
Ingredients

Marshmallows (200g)
Butter (75g)
Rice Krispies (160g)
Milk Chocolate (100g)
Dark Chocolate (200g)

Method

Line a 9"x9" baking tin.
Gently melt the butter, marshmallows, and milk chocolate in a saucepan on a low-medium heat
Keep on the heat and stir intermittently until the mixture has formed smooth sticky paste. Be patient, as this may take a few minutes.
Remove from heat and stir in the rice krispies until they're evenly covered.
Press down in to the baking tin.
Break the dark chocolate up in to small chunks and melt in a bowl over hot water until smooth.
Allow the dark chocolate to cool very slightly for a minute, and then pour on top of the krispy layer.
Chill in the fridge until fully set before cutting in to pieces.

Notes

- The krispy layer can be topped with milk or white chocolate if you prefer a sweeter krispie bar.
- Heat your knife using hot water to help the knife cut through.

Recommended Equipment and Ingredients*

*I earn a small amount of money if you buy the products after clicking the links. You will not be charged extra for this. Thank you for your support!