3-Ingredient Peanut Butter Cookies
Quick and easy peanut butter cookies made with just 3 ingredients!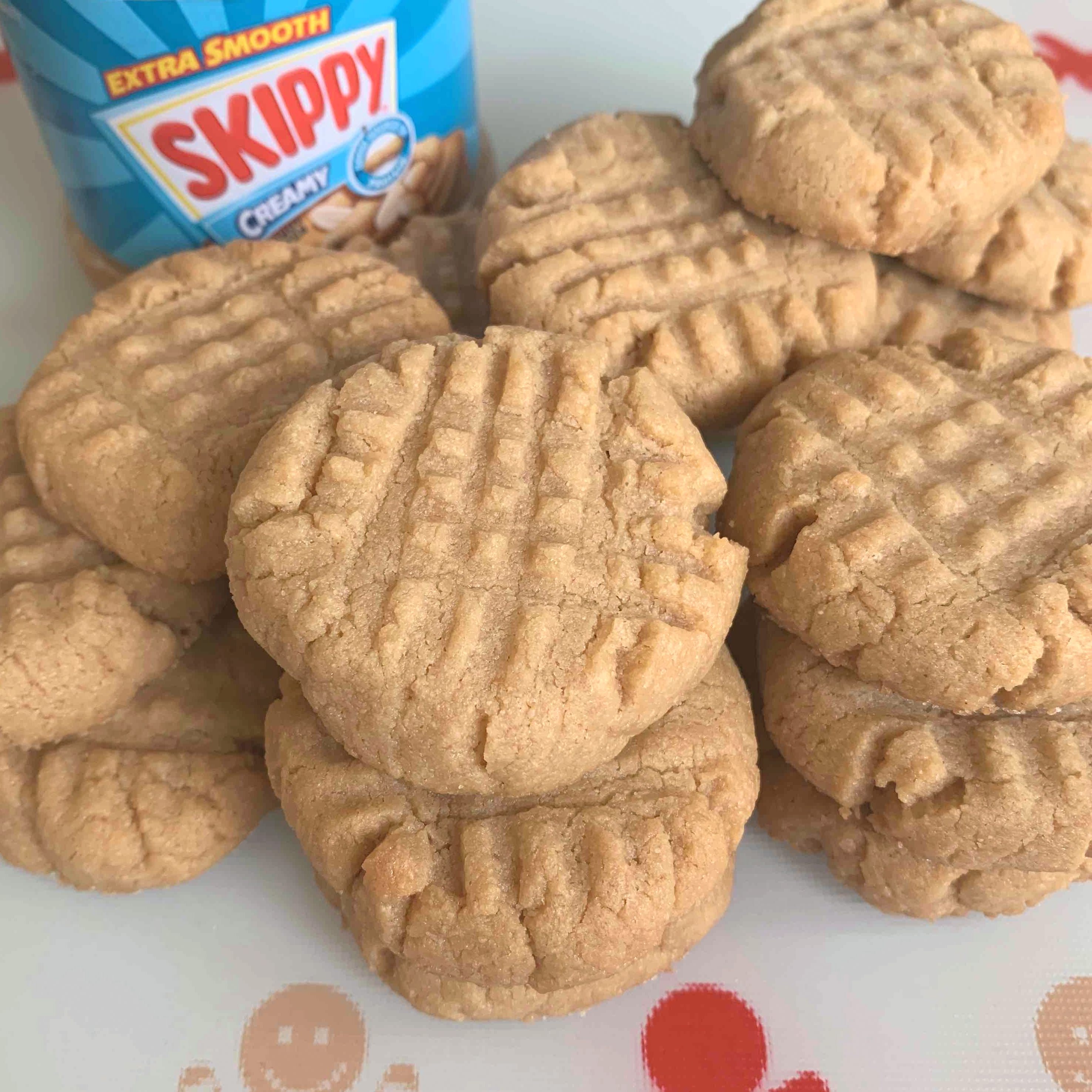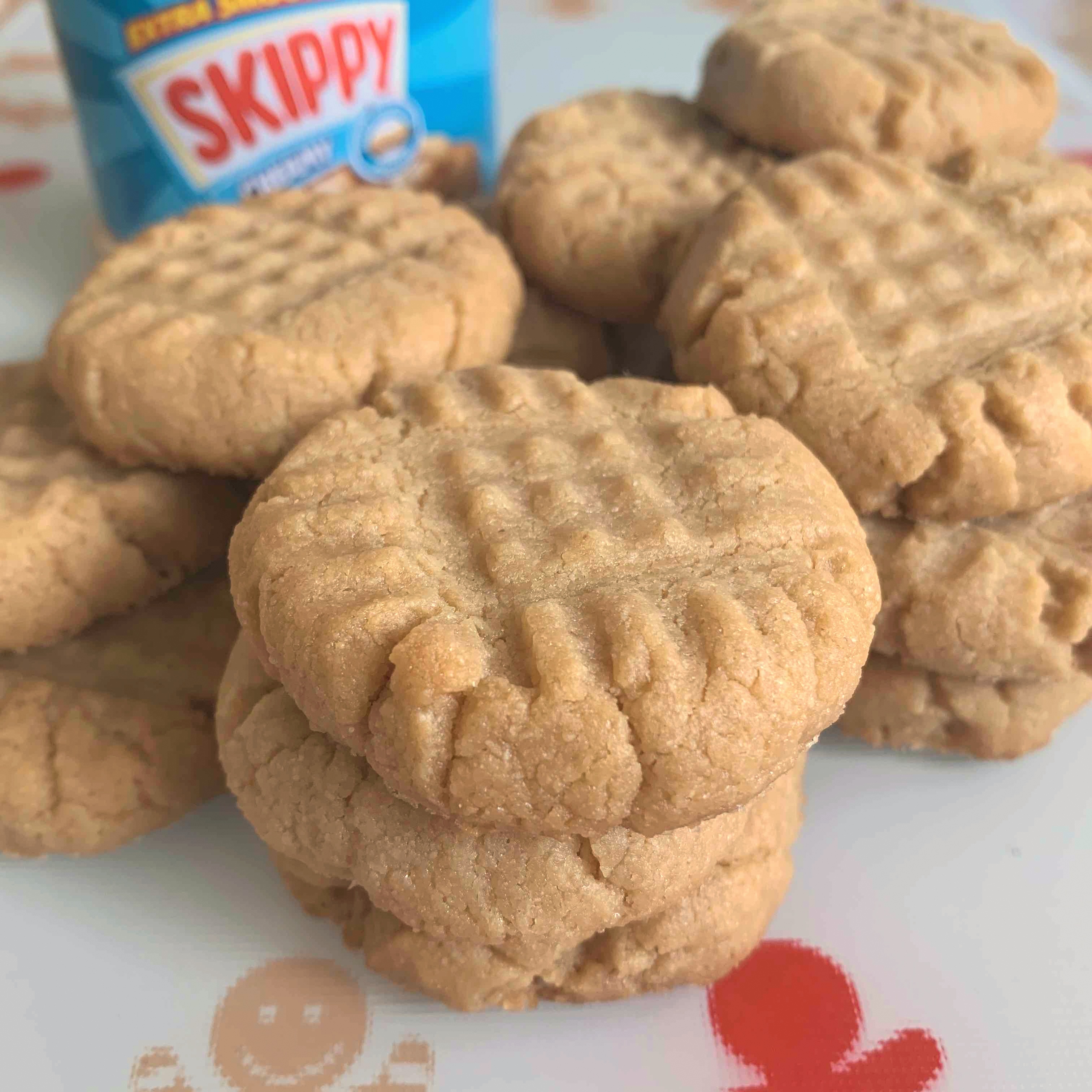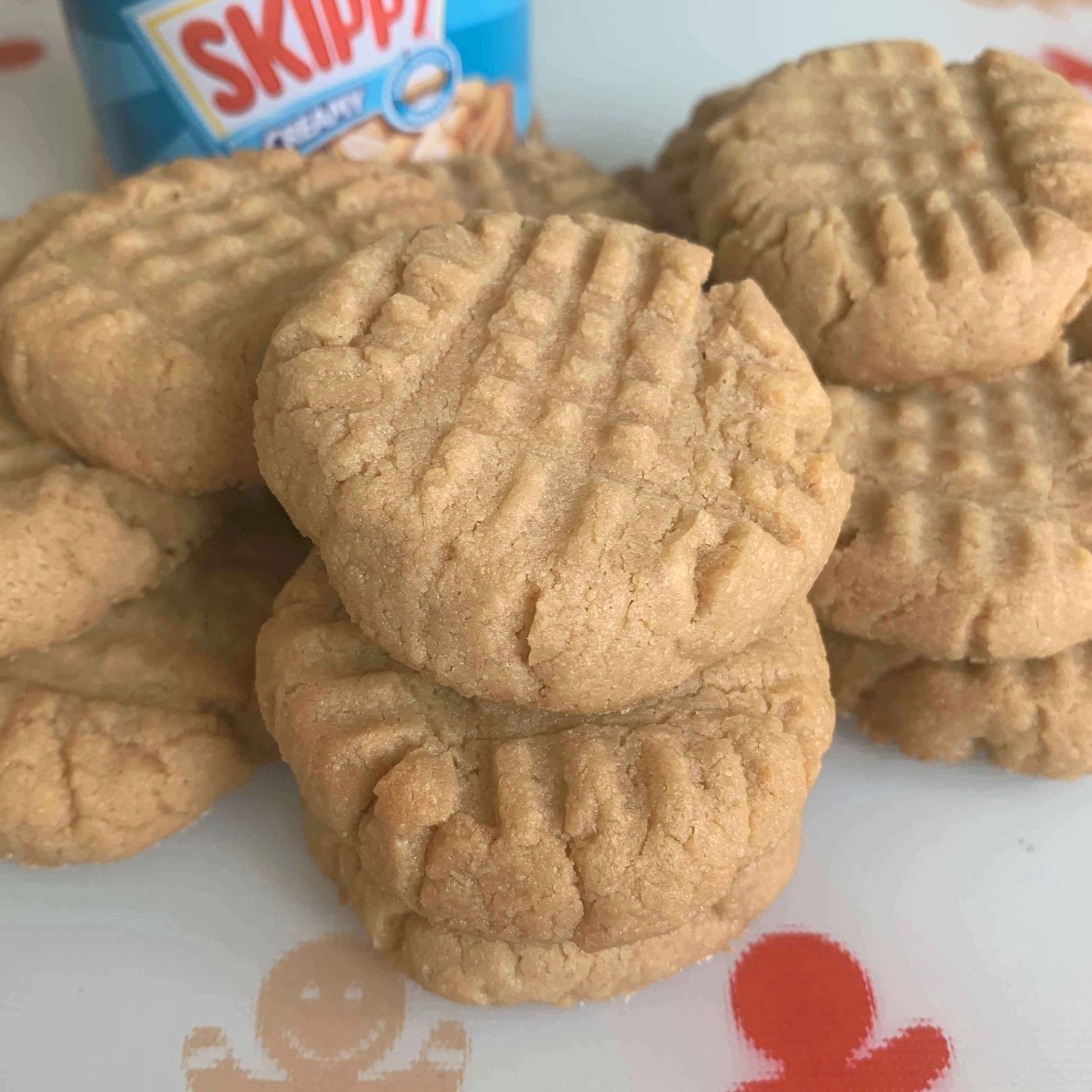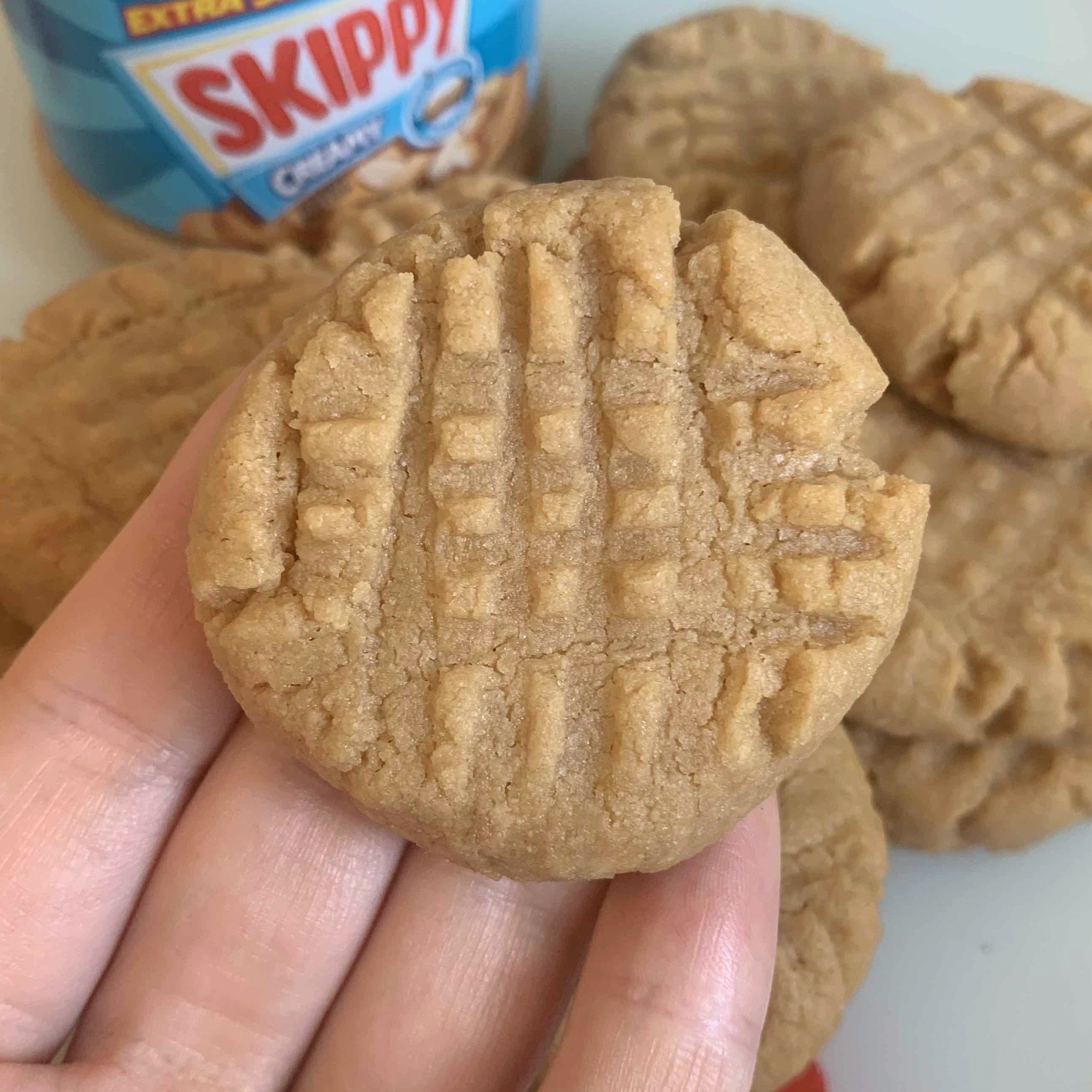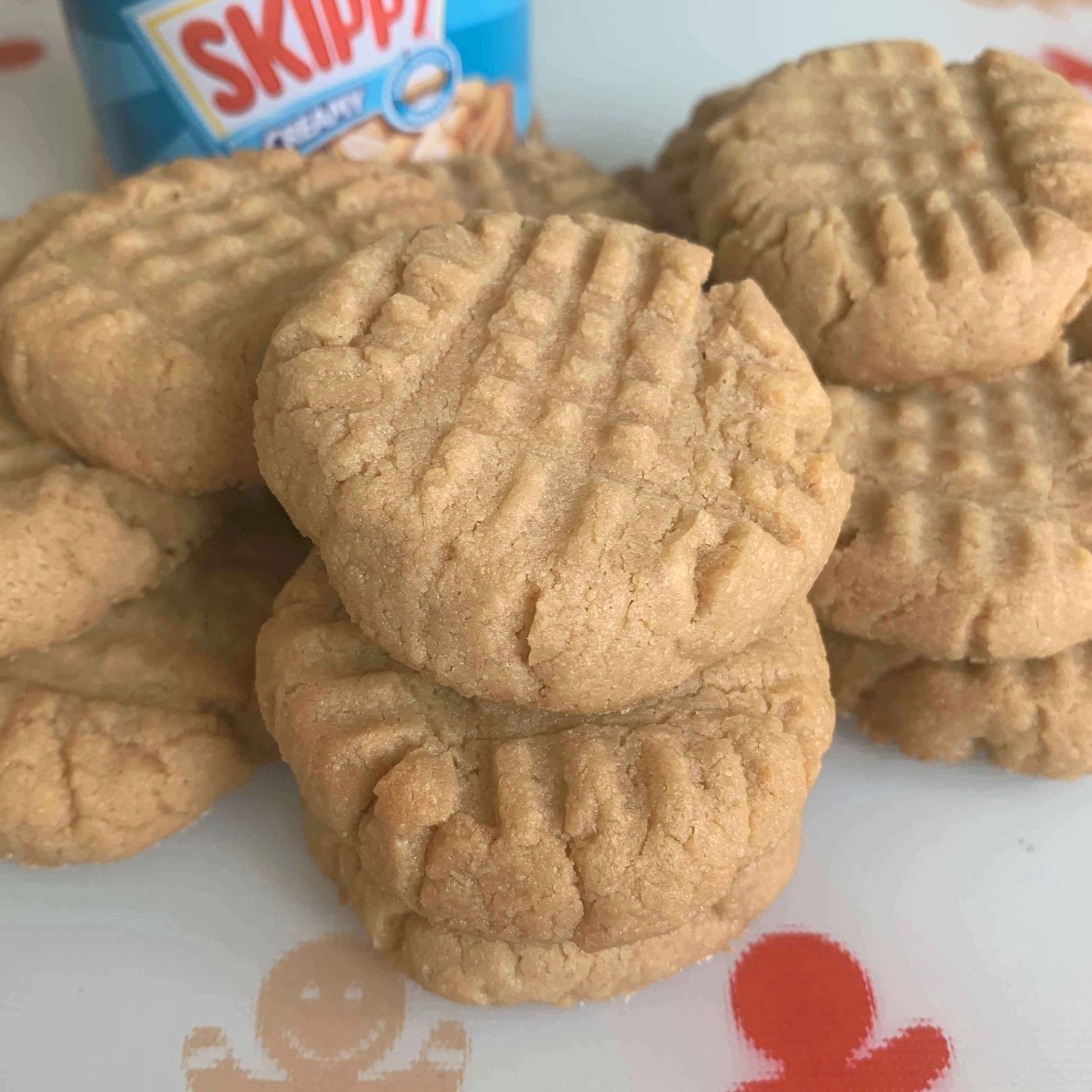 3-Ingredient Peanut Butter Cookies
Difficulty
Time 30 minutes
Servings 20 cookies
Equipment

Baking Tray / Sheet
Parchment Paper
Large Bowl
Spoon or Spatula
Fork
Cooling Rack

Ingredients

250g Smooth/Creamy Peanut Butter
150g Caster Sugar (*see notes)
1 Large Egg

Method

Pre-heat your oven to 180 C (350 F) standard / 160 C (320 F) fan. Line 2 or 3 tin baking trays/sheets.
Add the peanut butter, sugar, and egg to a large bowl and mix throughly. Roll the cookie mixture in to 20 balls and place on your baking tray/sheets (I weighed mine at approx 22g each to ensure an even baking time). Press the cookies down with a fork twice to form a criss-cross pattern.
Bake for 10-12 minutes until the bottom of the cookies are golden - the tops will look pale still and the cookies will be soft when they come out of the oven. Don't worry as they'll firm as they cool!
Leave to cool on the trays for 5 mins, then transfer to a cooling rack until they're fully cool. Enjoy!

Notes

- These cookies are best eaten fresh on the day they're made, however they will keep well for 3-4 days in an airtight container at room temperature.
- These cookies aren't super sweet; the peanut butter flavour is stronger than the sweetness! If you want a sweeter cookie, simply add up to an additional 50g of caster sugar to the recipe!
- These peanut butter cookies can be jazzed up with some optional add ins! Try: 50g Chocolate Chips, 50g Raisins, 50g Desiccated Coconut, 1 teaspoon Vanilla Extract.
- If you find the mixture too sticky when trying rolling it in to balls try coating your hands in a little flour.
- If you find the cookies sticking to the cookies when creating the criss-cross pattern try dipping your fork in water or a little oil.

Recommended Equipment and Ingredients*

*I earn a small amount of money if you buy the products after clicking the links. You will not be charged extra for this. Thank you for your support!