Oreo Rocky Road
Easy and delicious 3 ingredient oreo rocky road!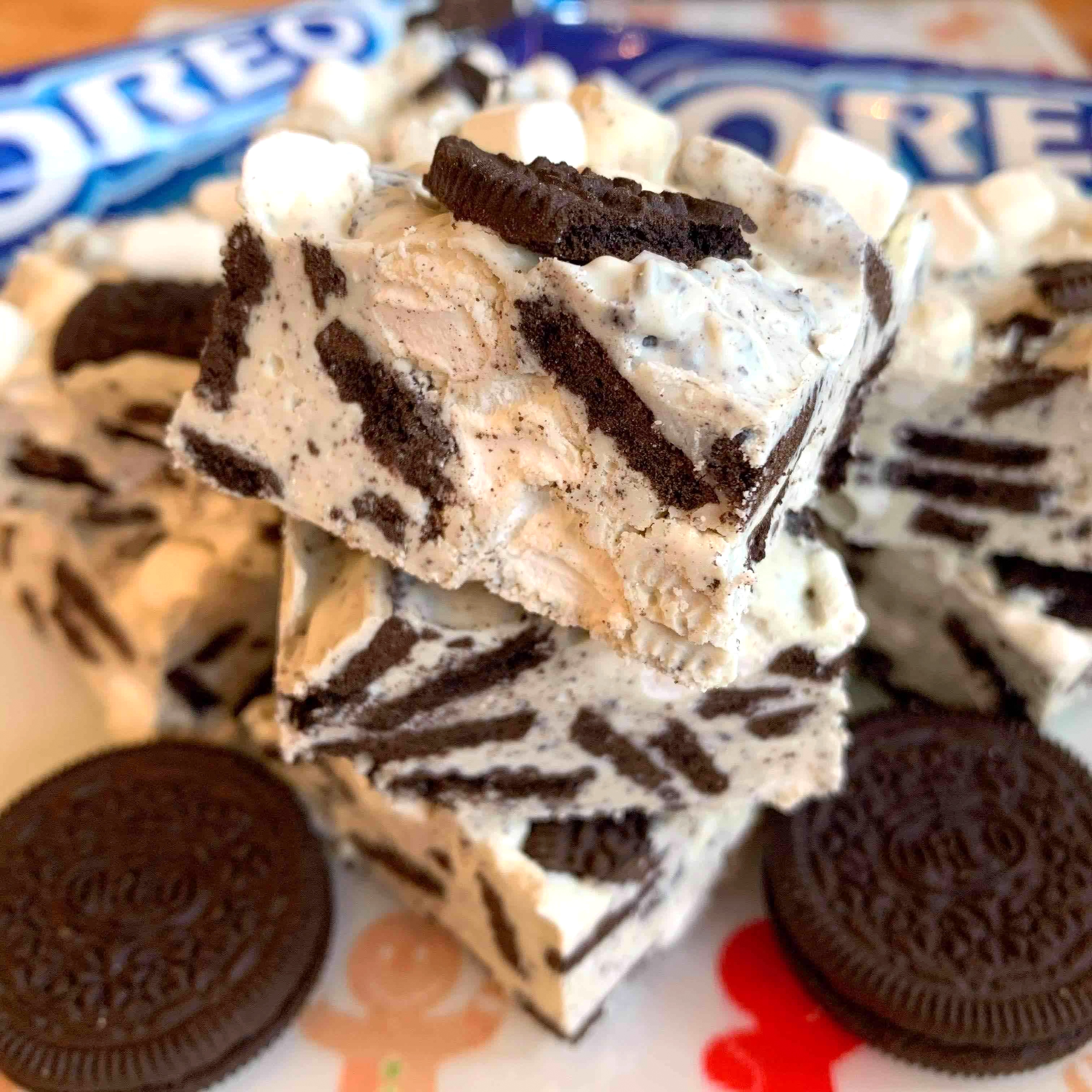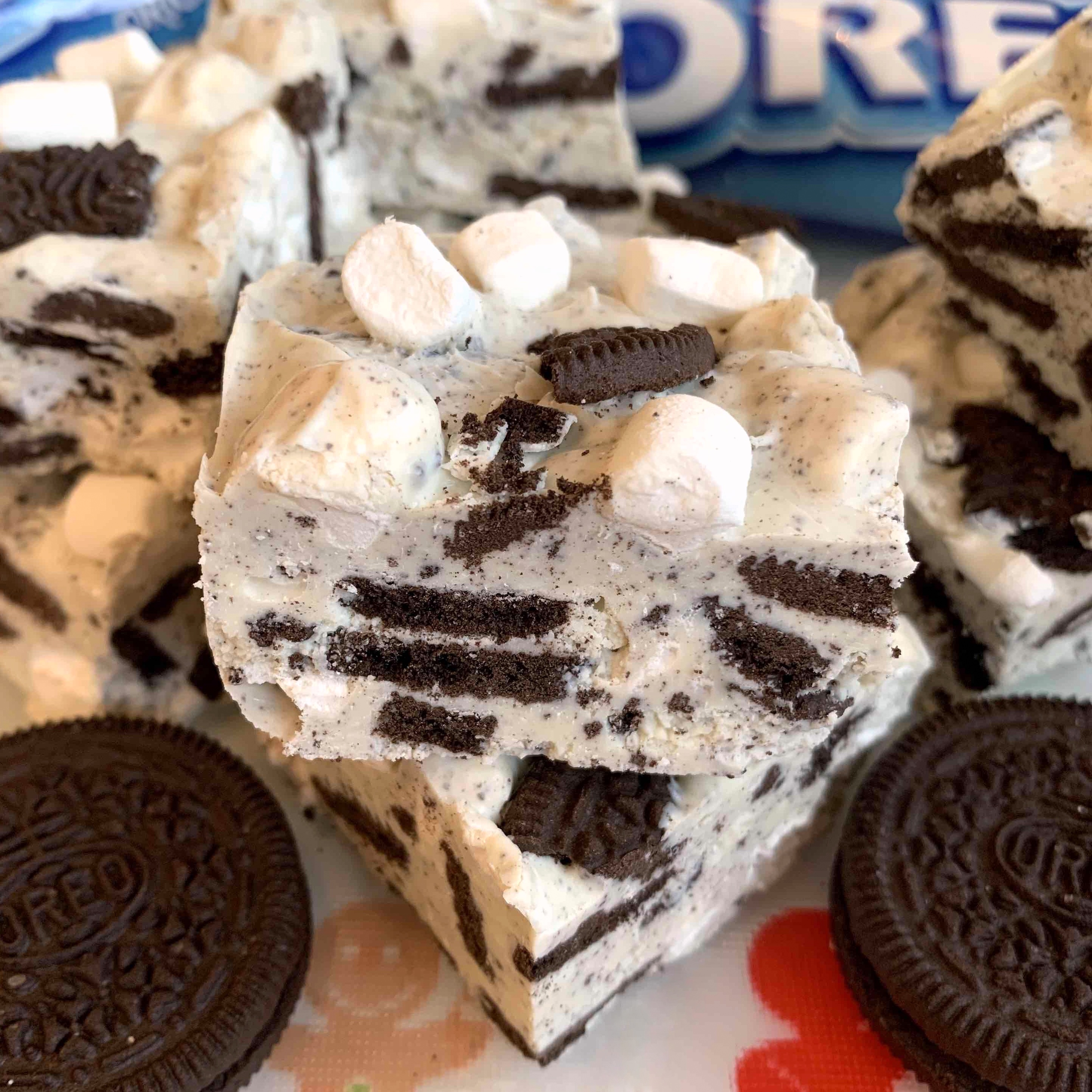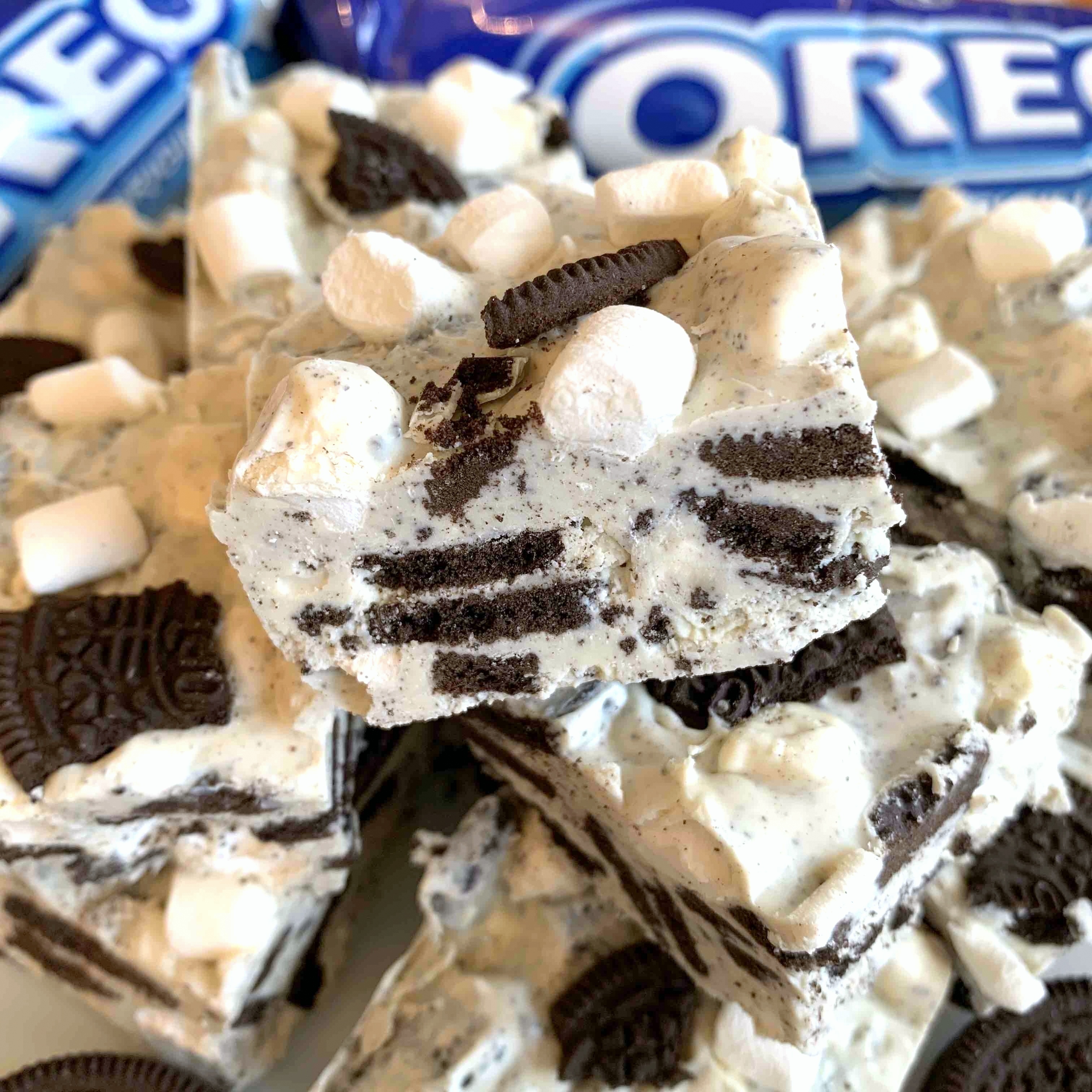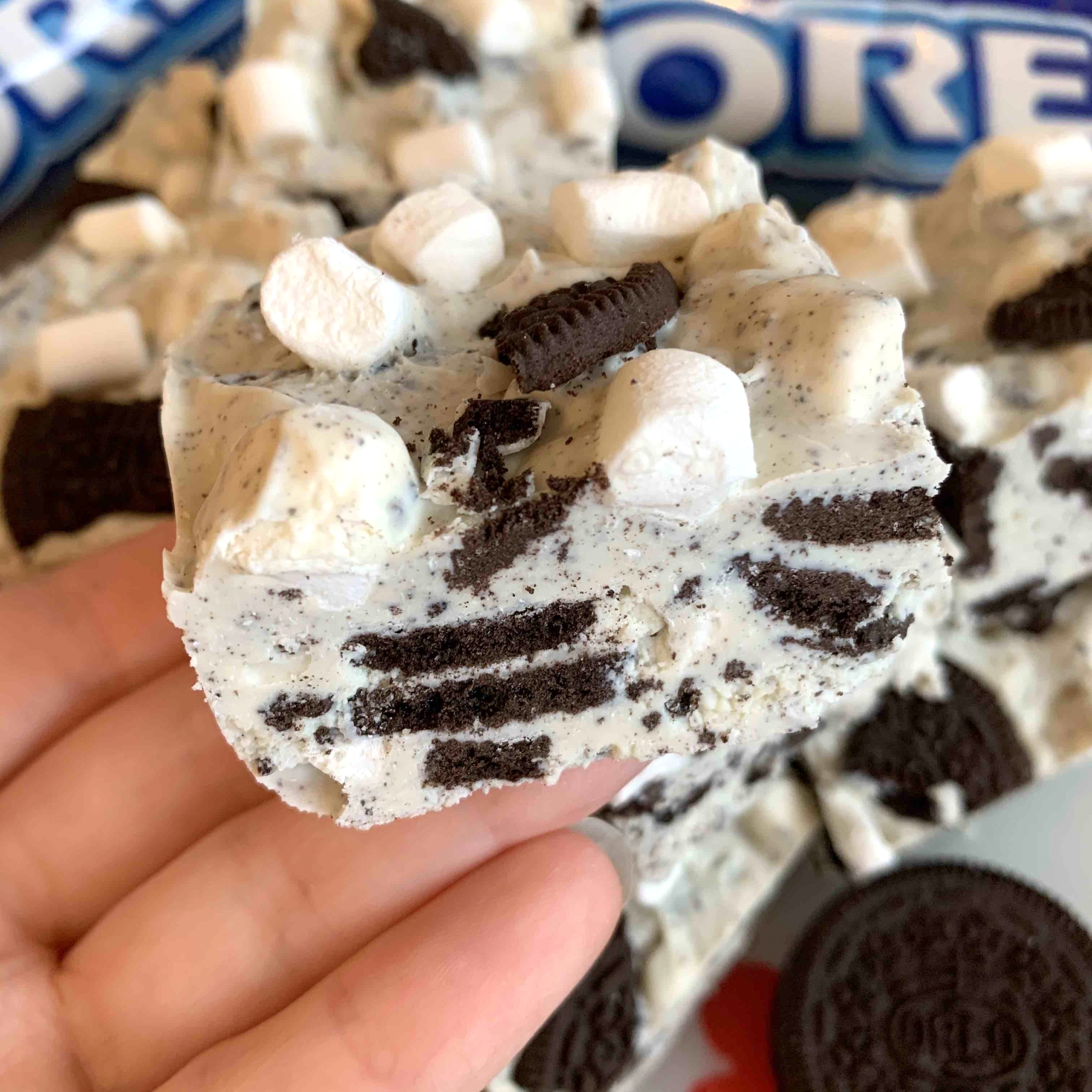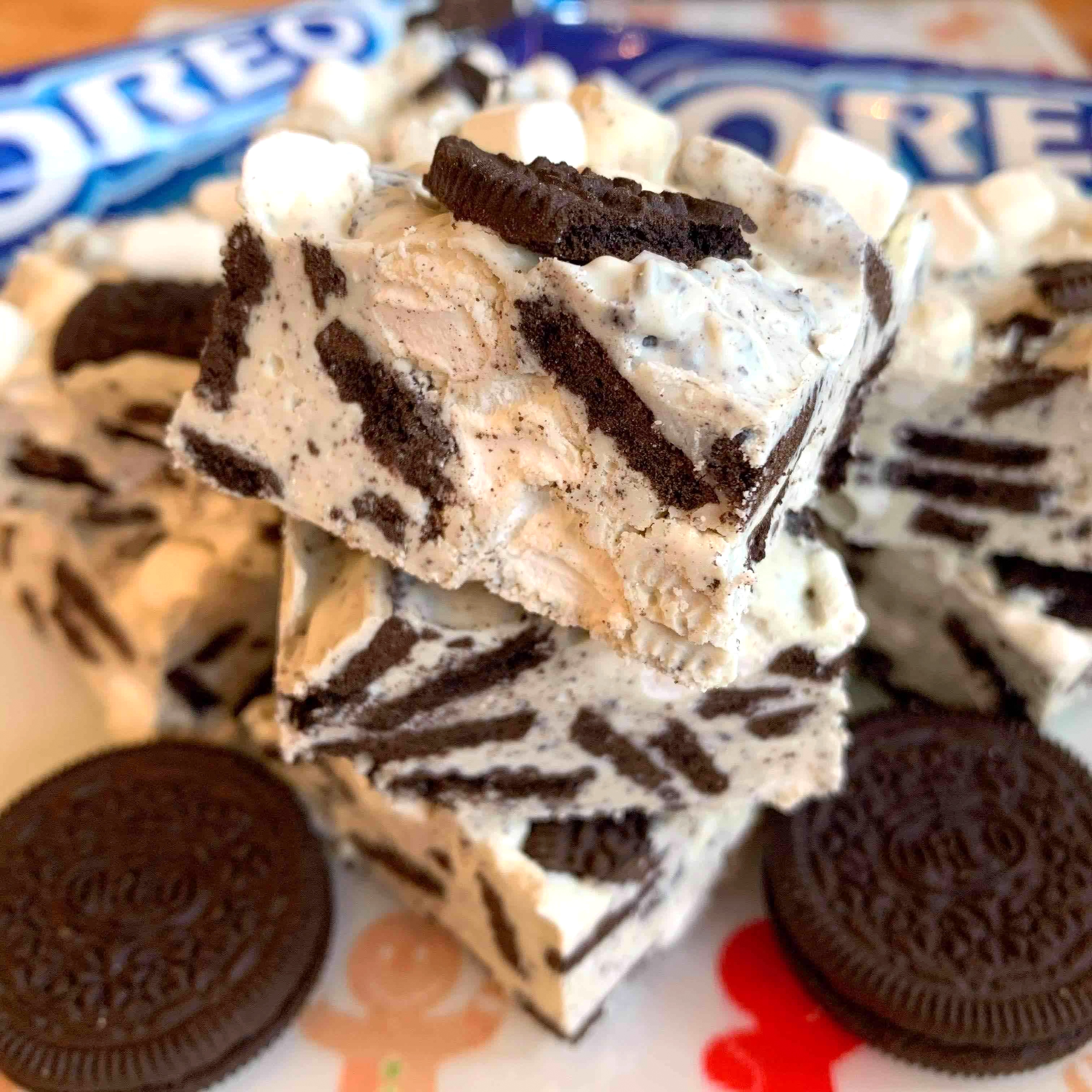 Oreo Rocky Road
Difficulty
Time 15 minutes (plus 1-2 hours cooling)
Servings 16
Equipment

Small Bowl
Large Bowl
8"x8" Tin
Parchment Paper
Spoon or Spatula
Microwaveable Bowl / Jug

Ingredients

600g White Chocolate
308g Oreos (2x standard 154g UK packs)
75g Mini Marshmallows (I used white, but pink or a mixed pack is fine!)

Method

Line an 8"x8" baking tin. Chop the Oreos up in to bitesize pieces and add to a large bowl along with the marshmallows. Leave a few marshmallows and chopped oreos aside in a small bowl.
Melt the white chocolate in the microwave in 20 second bursts until smooth. Once melted leave to cool for 2 minutes, then add to the bowl with the chopped biscuits and marshmallows and stir until fully combined
Press the mixture in to the lined baking tin, them scatter on the remaining marshmallows and chopped Oreos as decoration.
Leave to cool at room temperature or in the fridge until firm, then chop in to pieces and enjoy!

Notes

- Store your Oreo Rocky Road in the fridge in an air tight container, where it will last for 2+ weeks!

Recommended Equipment and Ingredients*

*I earn a small amount of money if you buy the products after clicking the links. You will not be charged extra for this. Thank you for your support!