White Chocolate and Macadamia Nut Cookies
An attempt to replicate my favourite Subway cookie.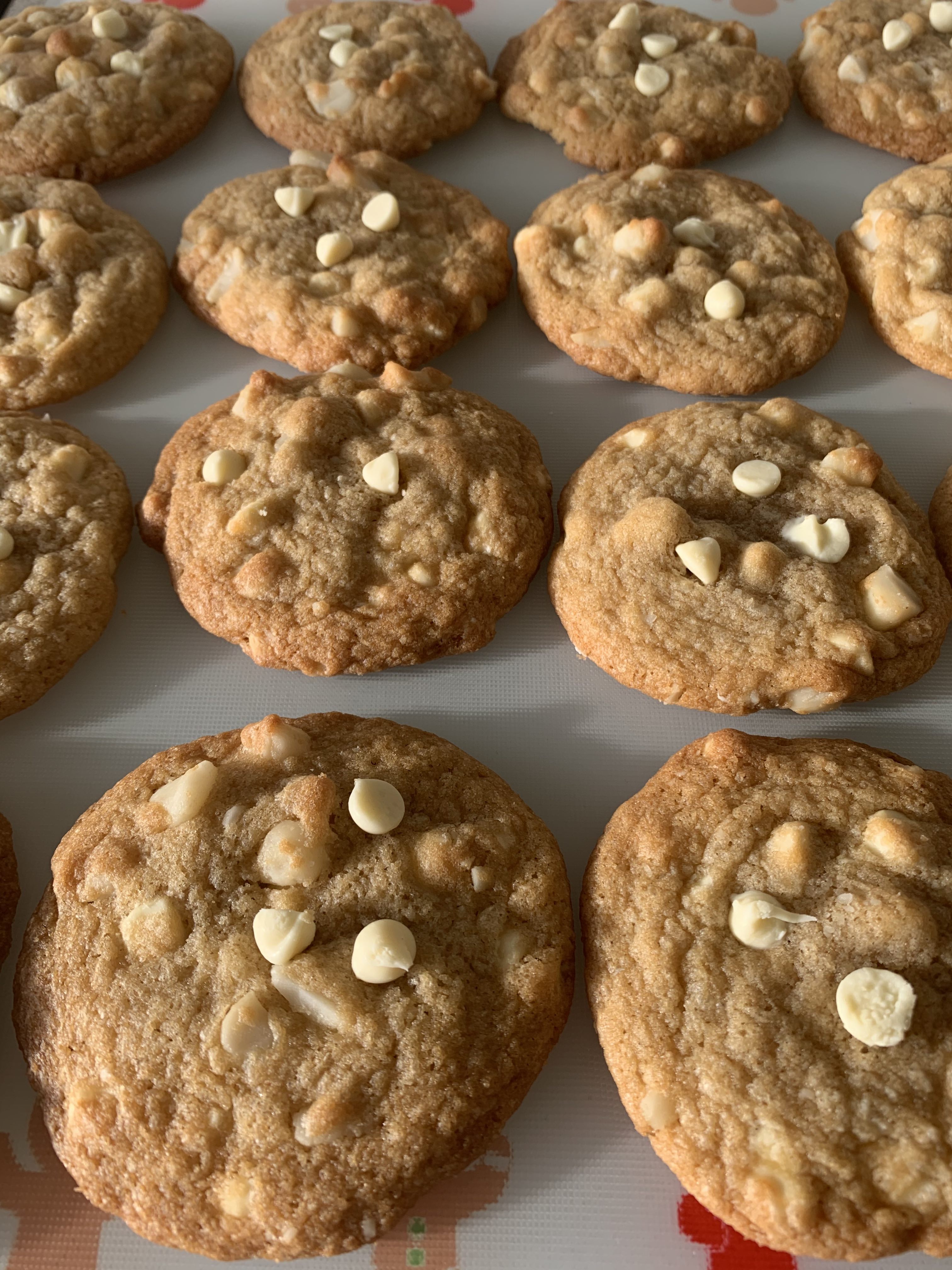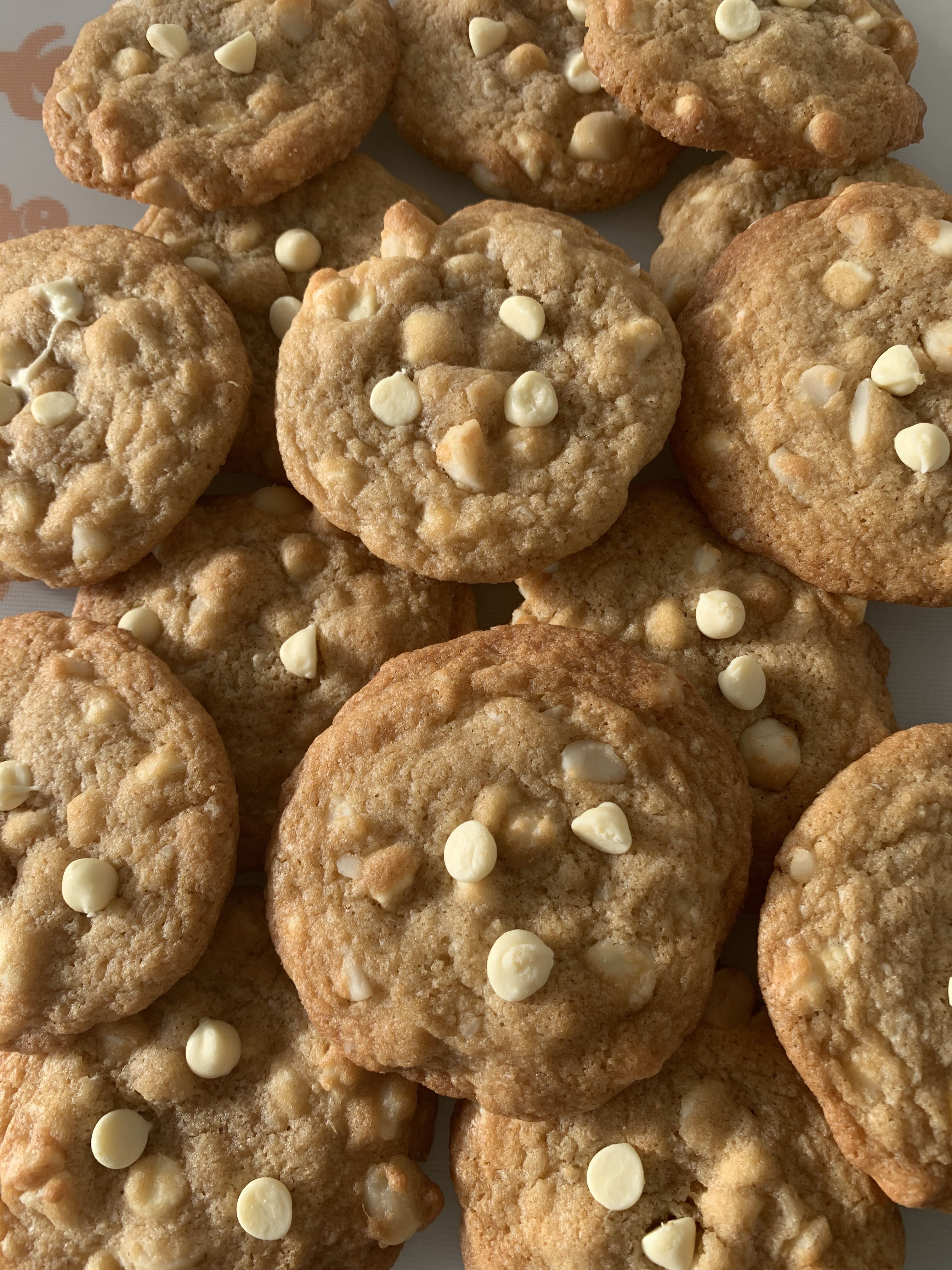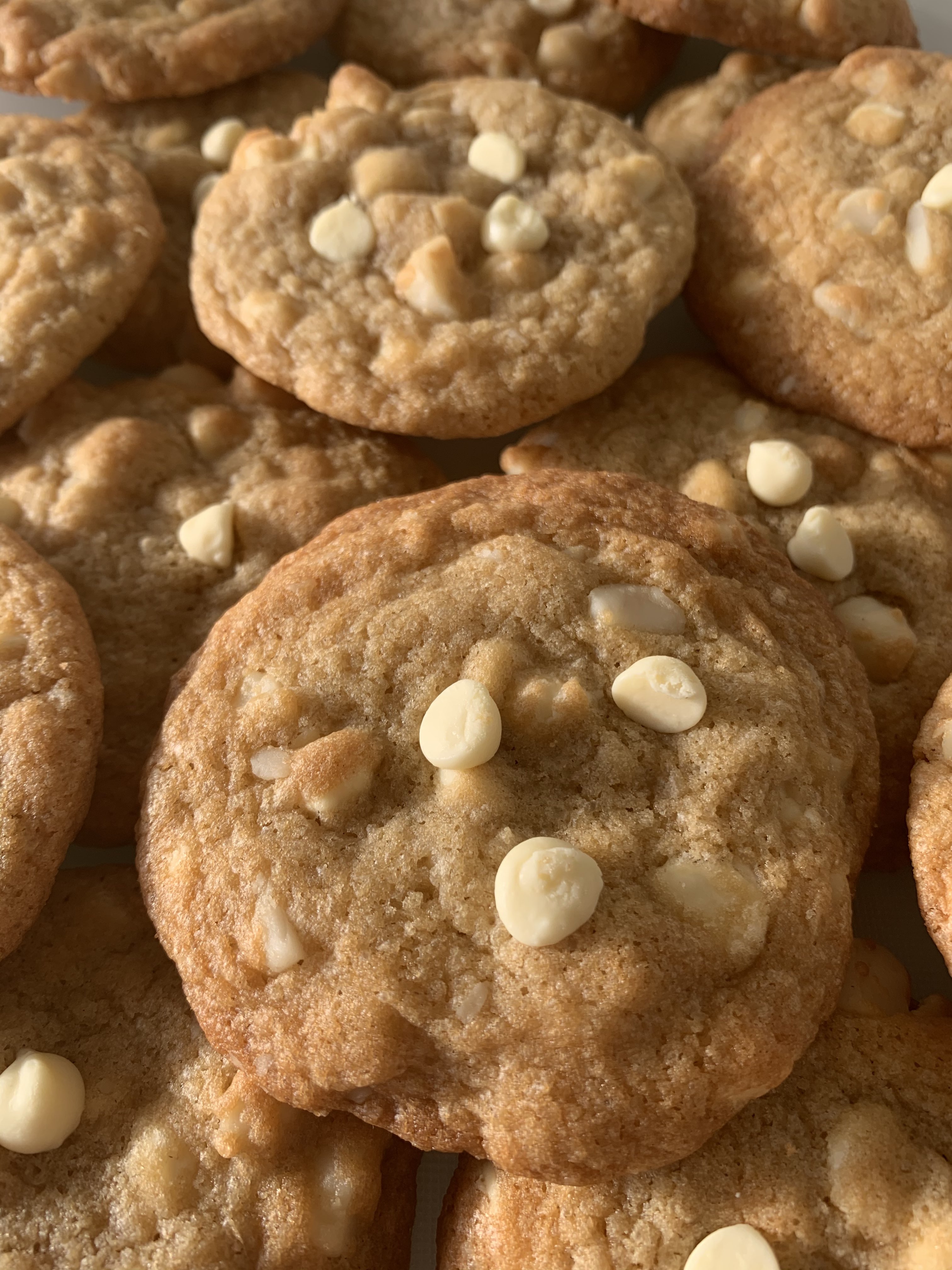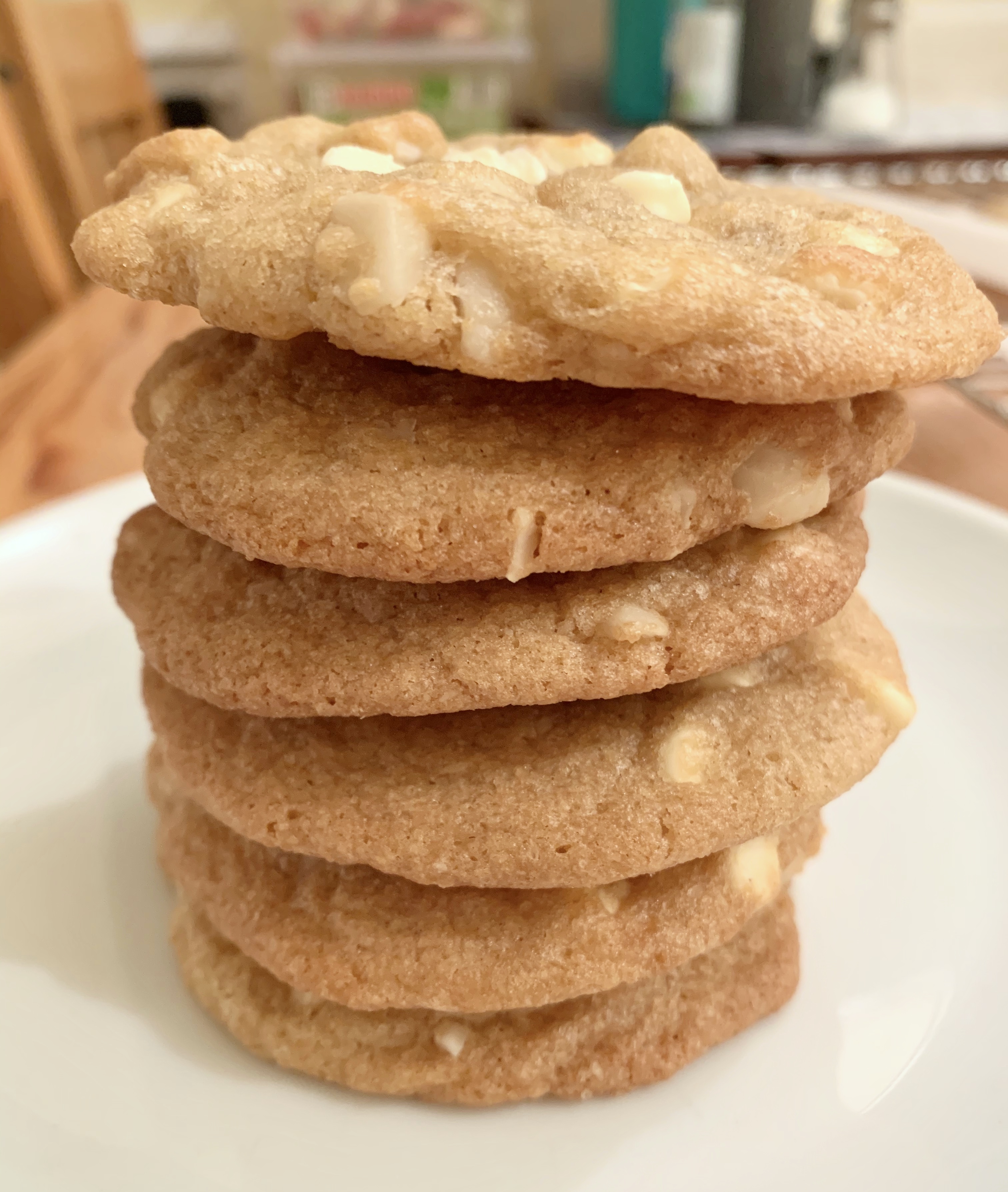 White Chocolate and Macadamia Nut Cookies
Difficulty
Time 3 hours
Servings 24
Ingredients

Unsalted Butter (115g)
Light Soft Brown Sugar (100g)
Granulated Sugar (50g)
Egg (1 large)
Vanilla Extract (1 teaspoon)
Plain Flour (175g)
Bicarbonate of Soda (1/2 teaspoon)
Salt (1/2 teaspoon)
White Chocolate Chips (150g)
Macadamia Nuts (100g)

Method

Chop the macadamia nuts in to smaller pieces (approx quarters).
Sieve the dry ingredients (plain flour, bicarb, and salt) together in to a bowl. Whisk/stir to ensure the salt and bicarb is fully dispersed, and then set aside.
In a seperate large bowl, use a hand wisk to beat together both the sugars and the unsalted butter for 1 - 2 minutes. The mixture will become lighter in colour.
Add the egg, stir using a spoon / spatula until combined.
Add the dry ingredients mixture a little at a time. Mix until fully emcorporated.
Stir in the macadamia nuts and the majority of the white chocolate chips - save a few white chocolate chips to add to the top of the cookies when they're out of the oven.
Cover the mixture tightly in cling film, and chill in the fridge for 2 hours.
Shortly before the 2 hours is up - preheat the oven to 180°C (gas mark 4) and line a baking tray.
Using spoons (not your hands, as they'll warm the cookie dough!) scoop out dessert spoon sized balls and place on the baking tray (each should weigh approx 30 grams).
Chill the cookie dough on the baking sheets in the fridge for 5 minutes.
Take the cookie dough from the fridge and cook in the centre of the oven for 8-10 minutes until the edges have started to golden.
Remove from the oven and then decorate the cookies with the remaining white chocolate chips. Leave the cookies to cool for a couple of minutes on the baking tray, then transfer on to a wire cooling rack and allow to fully cool.

Notes

- Don't place the cookies too close together on the baking tray, or you'll end up with one giant cookie.
- Chilling the cookie dough in the fridge helps prevent the cookies from spreading when cooling.
- Cooking one tray at a time at a consistent height in the oven ensures that all the cookies are exposed to the same temperature, for the same time. It takes longer to cook the whole batch, but negates the need to switch the trays over midway through cooking.

Recommended Equipment and Ingredients*

*I earn a small amount of money if you buy the products after clicking the links. You will not be charged extra for this. Thank you for your support!