M&M Cookie Tray Bake
All the joys that regular M&M cookies bring, but less hassel - the joys of a traybake :)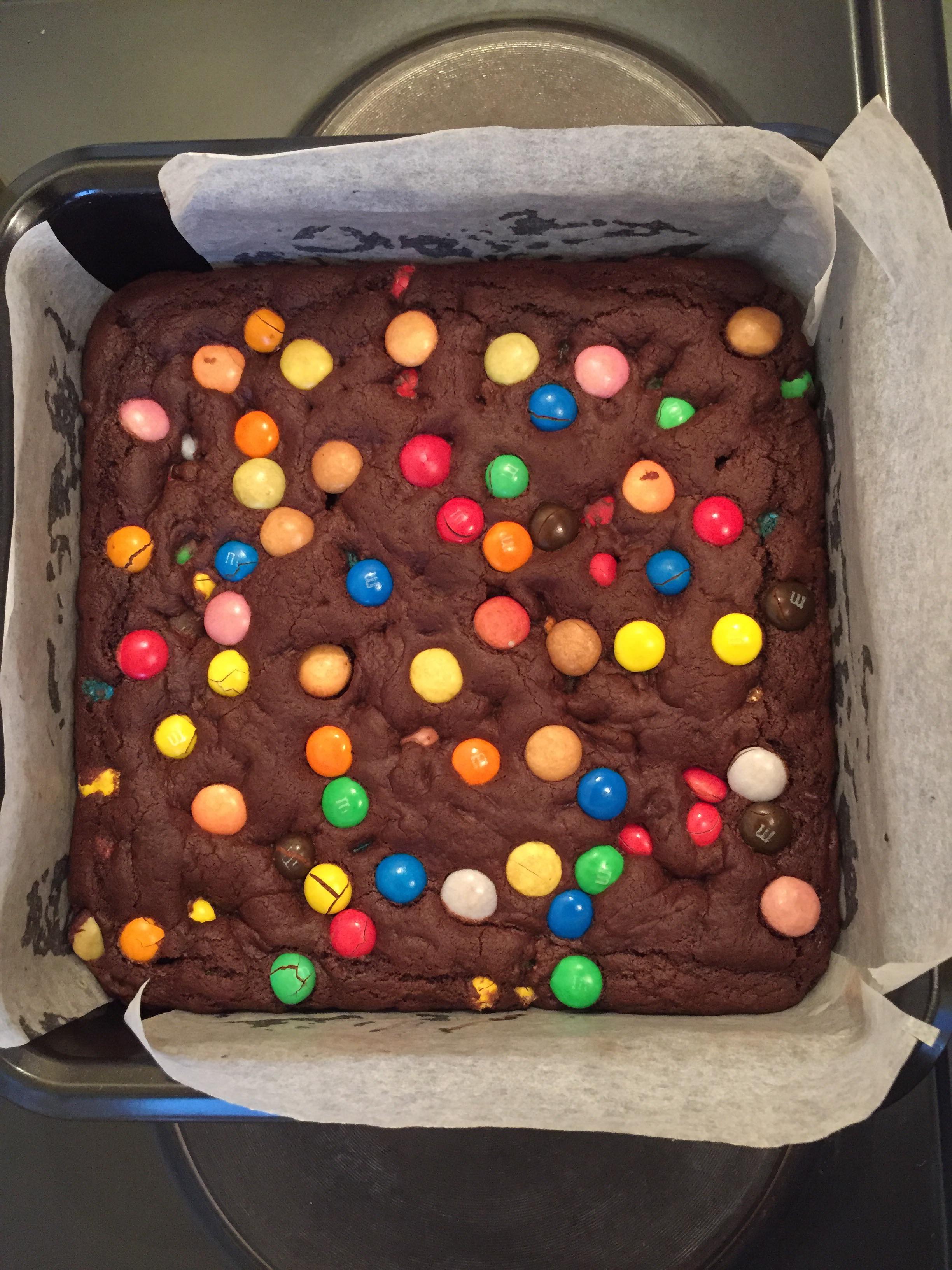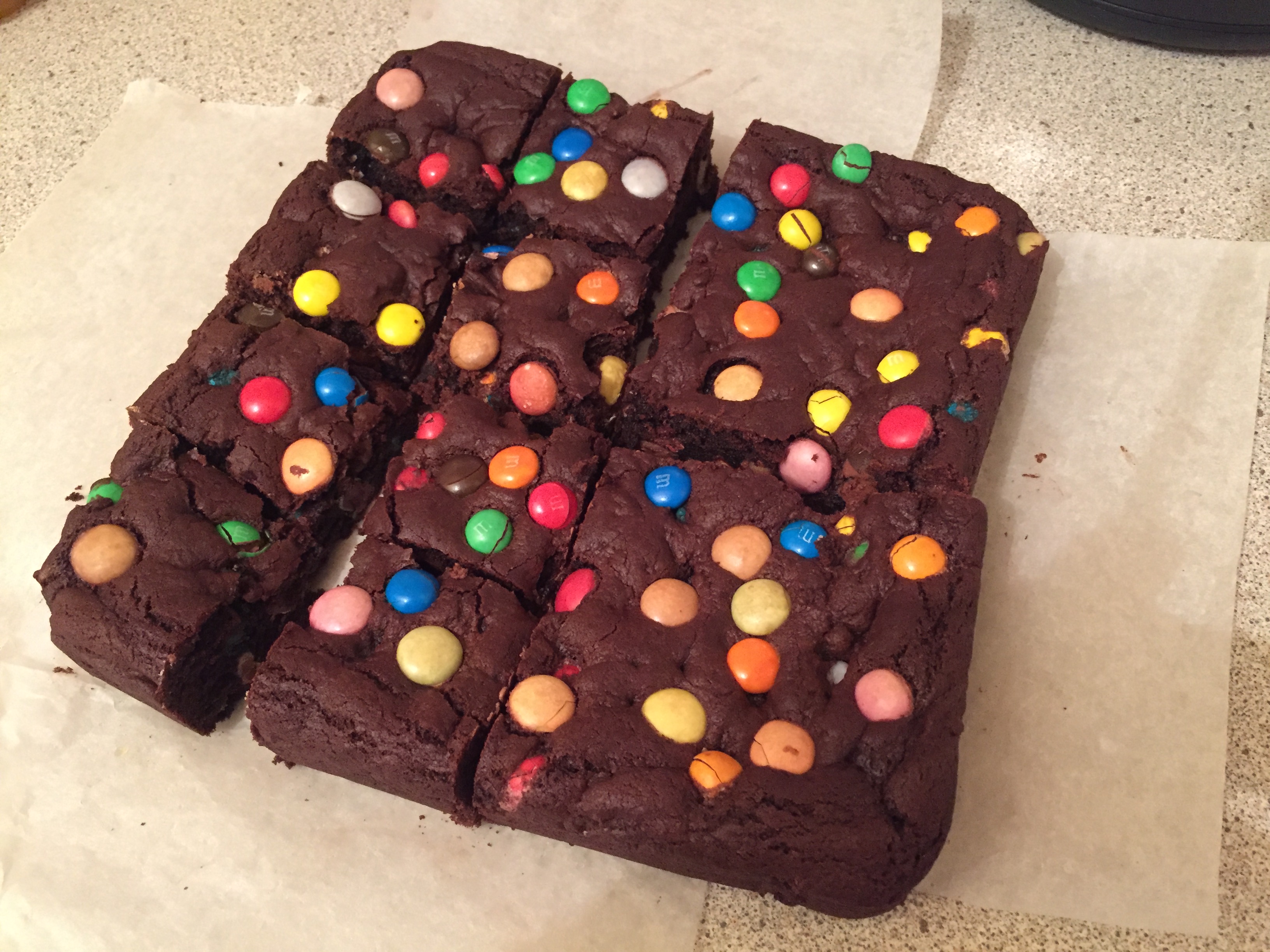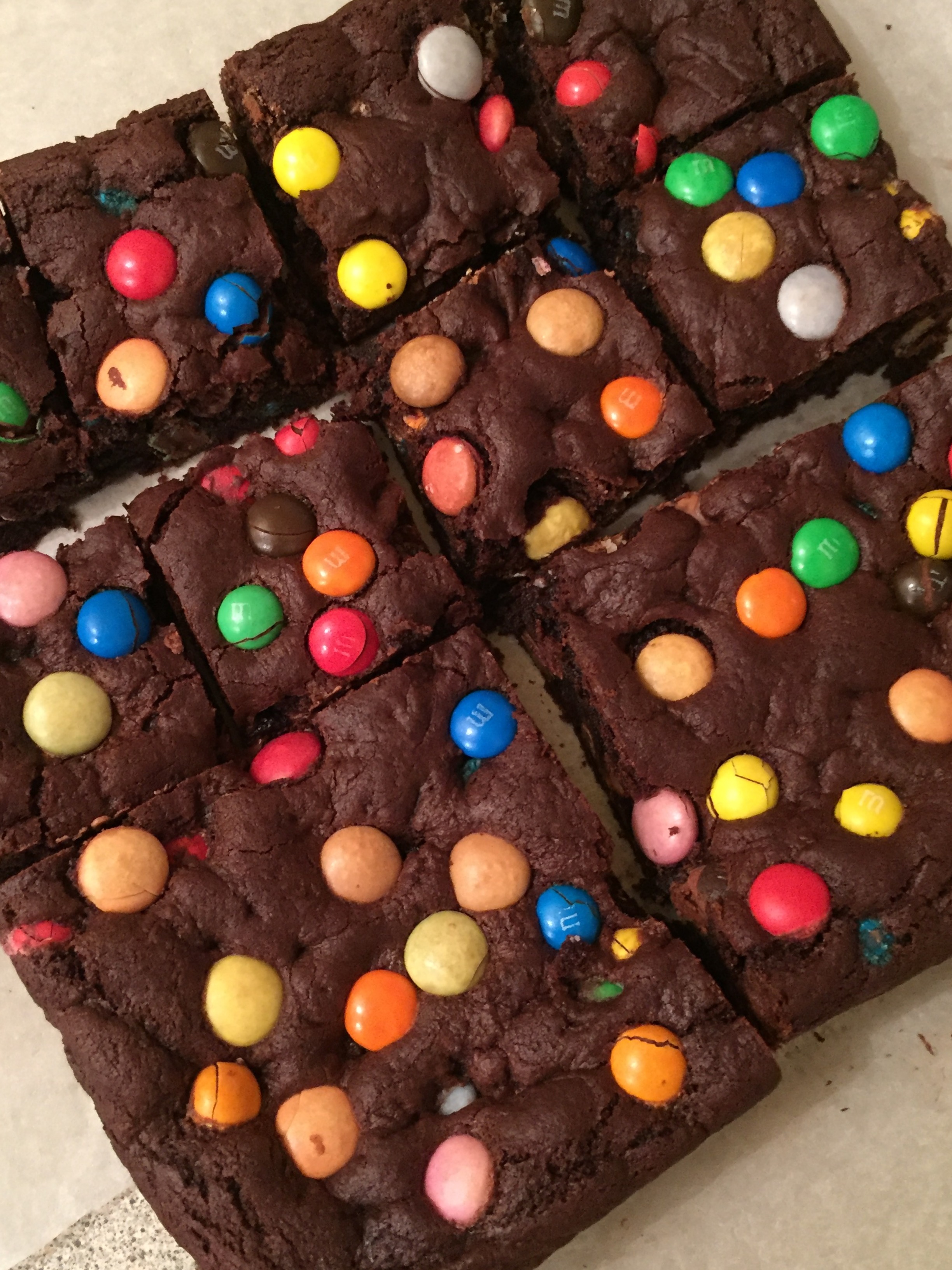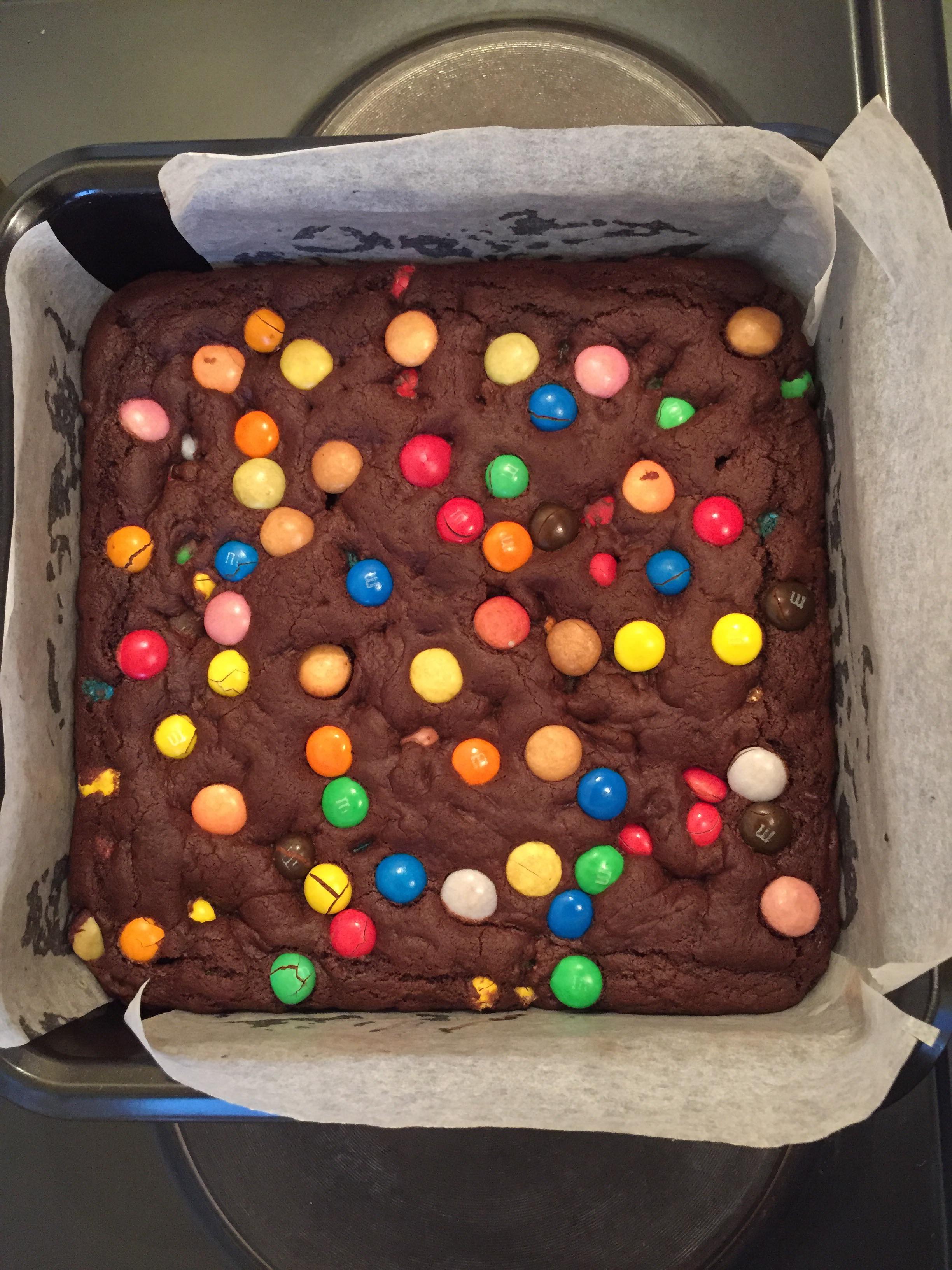 M&M Cookie Tray Bake
Difficulty
Time 45 minutes
Servings 16
Ingredients

Plain Flour (200g)
Cocoa Powder (50g)
Bicarbonate of Soda (1tsp)
Cornflour (1tbsp)
Stork Spread/ Softened Unsalted Butter (115g)
Light Brown Sugar (185g)
Egg (1 Medium)
Vanilla Extract (1tsp)
Chocolate M&Ms (300g)
Smarties (38g - one tube) or more m&ms if you prefer!

Method

Heat oven to 190°C (gas mark 5).
Grease and line an 8"x8" baking tin.
Sieve and mix the plain flour, cocoa powder, bicarbonate of soda, and cornflour together.
Melt the stork/butter in the microwave gradually on a low heat, stirring every few seconds and taking care that it does not burn.
Once melted, transfer to a large bowl and add the brown sugar. Whisk for a couple of minutes until the sugar has fully dissolved and the mixture is smooth.
Add the egg and vanilla extract, and whisk again until the mixture is smooth.
Add in the dry ingredients (plain flour, cocoa powder, bicarbonate of soda, and cornflour), and the majority of the M&Ms and Smarties (leave a couple of handfuls). Mix with a large spoon or spatula until a thick cookie dough has formed.
Press the mixture into the prepared baking tin and sprinkle then press the remaining M&Ms and Smarties on top.
Bake for 18-20 minutes on the middle shelf of the oven until the top of the cookie bar looks dry and a skewer comes out nearly dry.
Leave in the tin to partly cool before cutting in to pieces

Notes

- These cookie bars are gooey when warm, if that's your thing!
- The smarties really aren't needed, I just added them for a little variety in colour and texture!
- 150g of the M&Ms can be switched for the same weight in chocolate.

Recommended Equipment and Ingredients*

*I earn a small amount of money if you buy the products after clicking the links. You will not be charged extra for this. Thank you for your support!