Banana and Biscoff Pancakes
The bananas makes it healthy.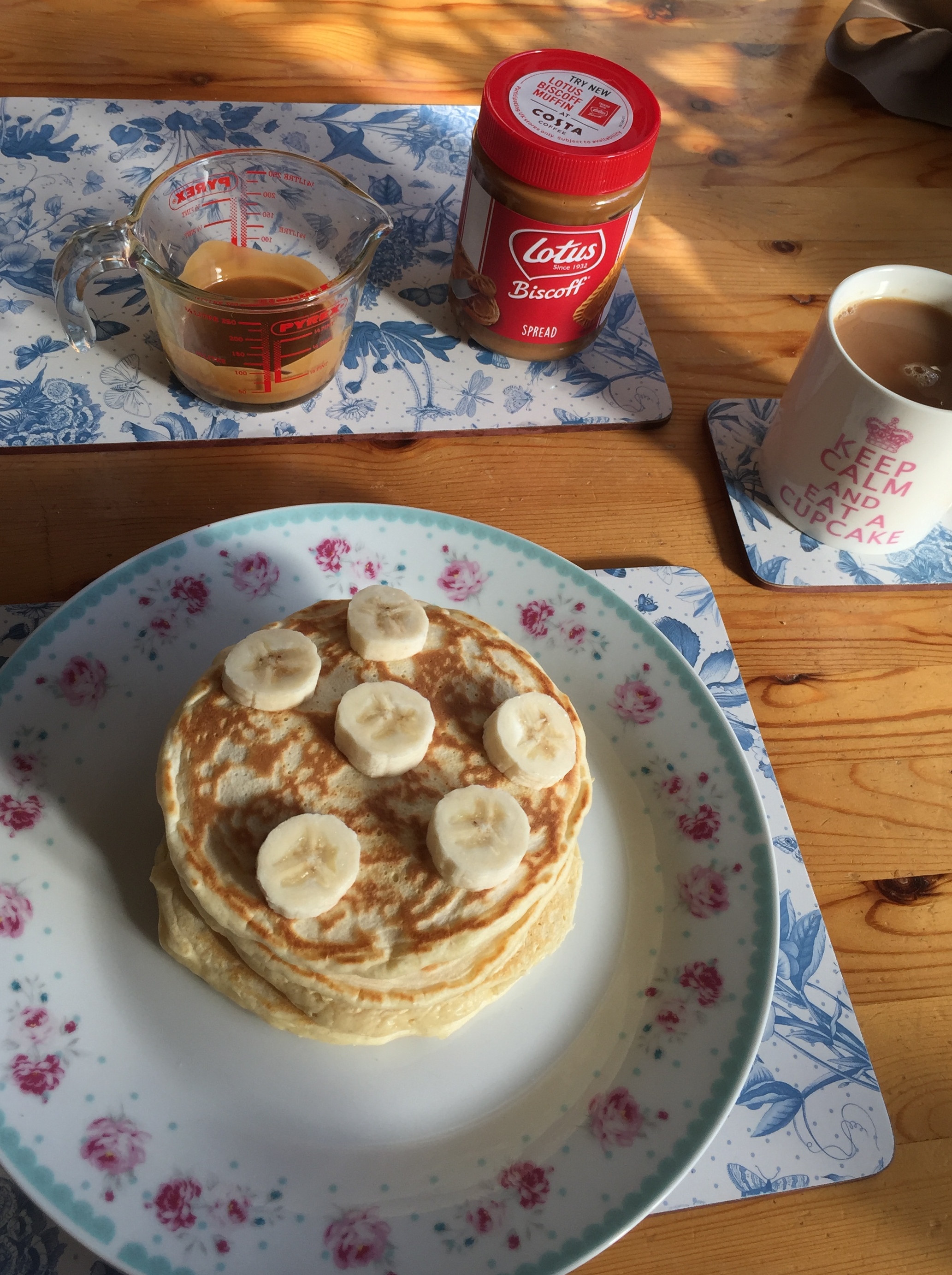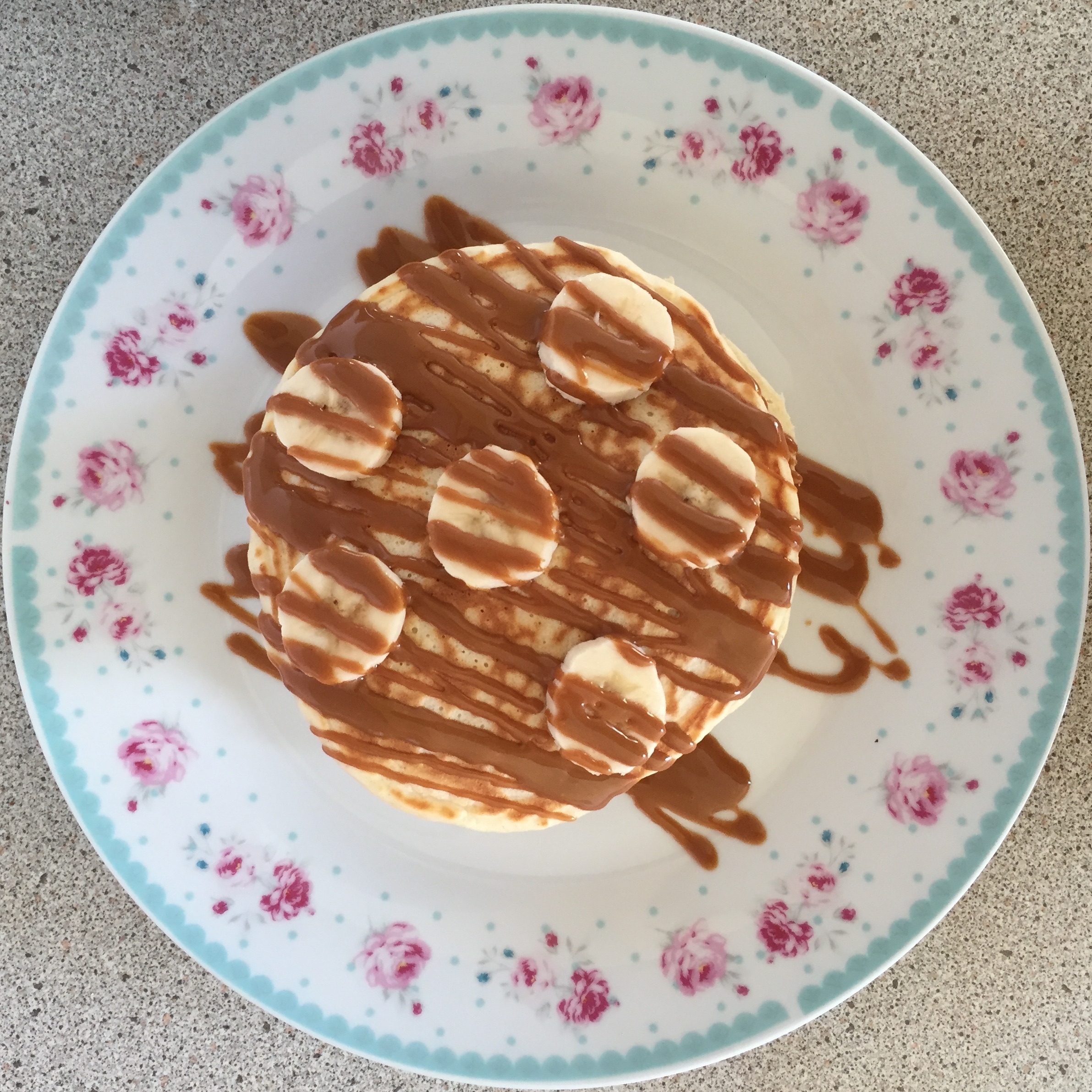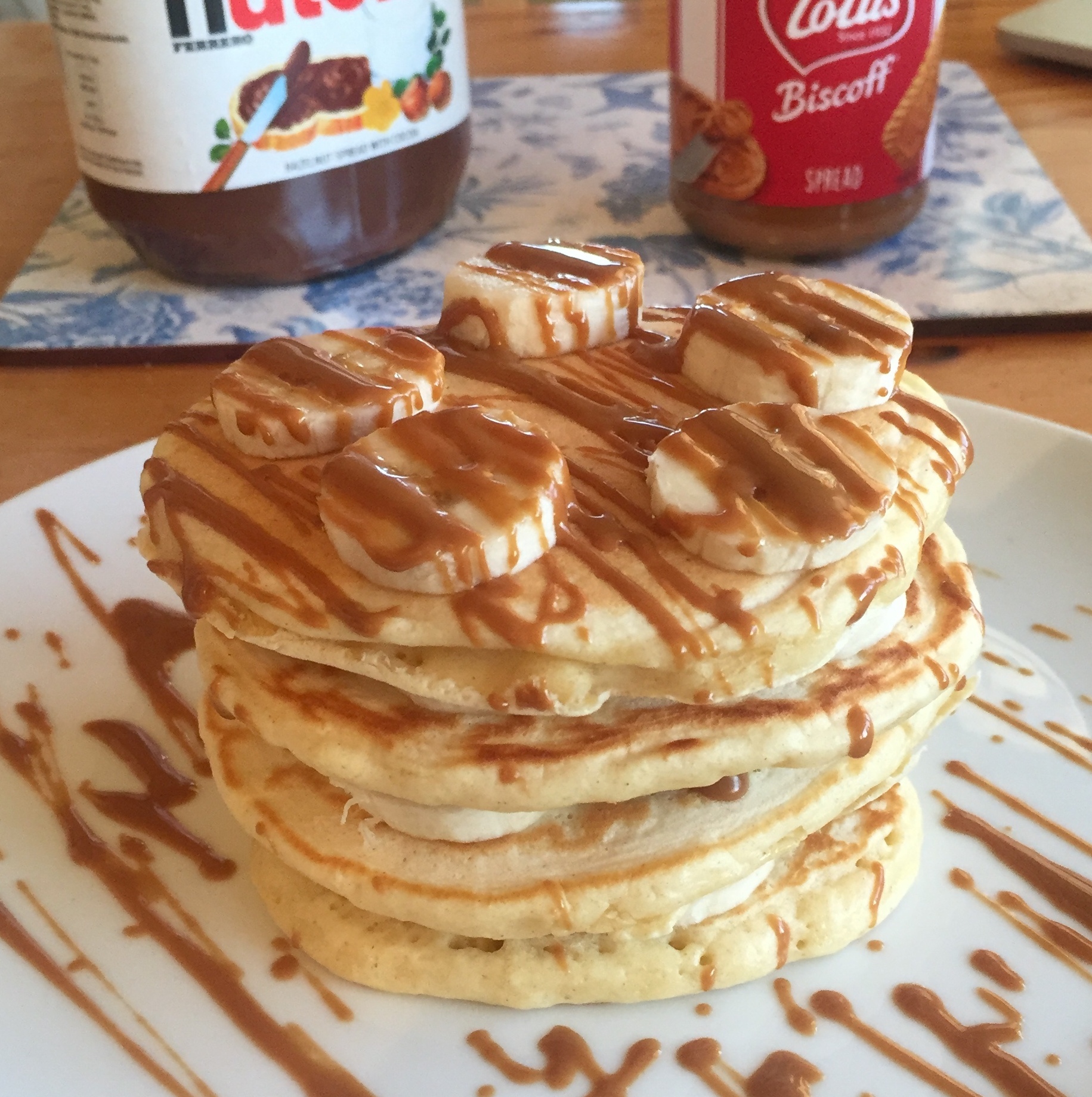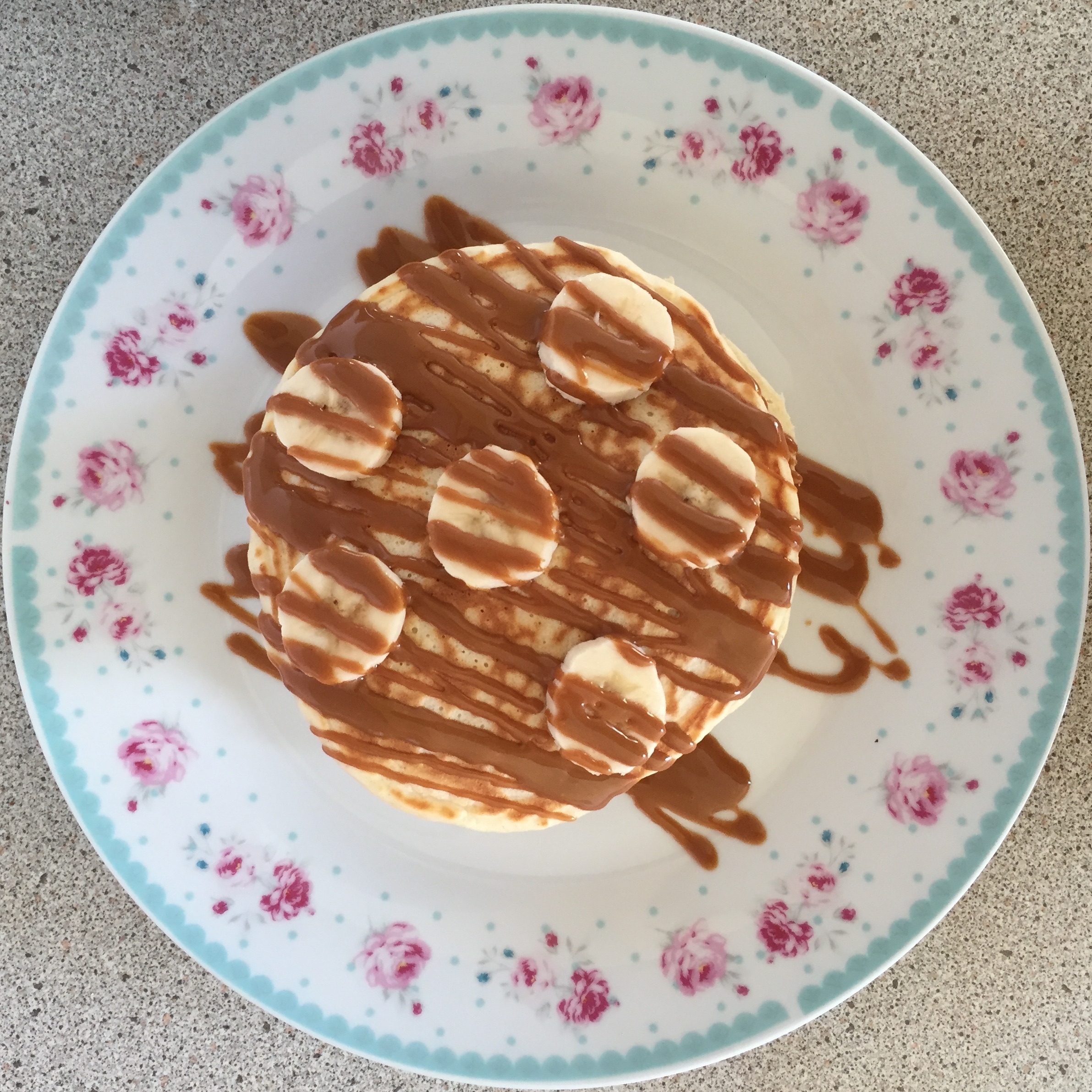 Banana and Biscoff Pancakes
Difficulty
Time 20 minutes
Servings 8 pancakes
Ingredients

Plain Flour (200g)
Baking Soda (2tsp)
Caster Sugar (1tbsp)
Salt (Pinch)
Eggs (2 Large)
Semi-skimmed milk (250ml)
Smooth Biscoff Spread (50g)
Banana (2 medium/large)

Method

Sieve all dry ingredients together in a large bowl. Create a well in the middle.
Gently whisk the eggs and milk, then pour the mixture in to the dry ingredients' well.
Mix the ingredients together with a wooden spoon - be careful to not overmix; it's okay for there to be a few small lumps.
Put a non-stick frying pan over a low heat - too hot and the pancakes will burn.
Once the pan has heated, use a ladel to spoon the mixture in to the pan - this will keep the pancakes at a consistent size.
When you see bubbles form on the top of the pancake, flip!
Repeat the process until all the pancake mixture is used.
Melt the biscoff spread in the microwave a couple of seconds at a time until smooth and runny. Slice the bananas.
Drizzle your pancakes with the melted biscoff, top with banananas, and enjoy!

Notes

- Melted Nutella also works great. Add a little milk to loosen the melted Nutella!
- Overwhisking the mixture results in a flat pancake.
- The cooked pancakes can be kept on a low heat in the oven to keep warm while the the rest of the batch is prepared.

Recommended Equipment and Ingredients*

*I earn a small amount of money if you buy the products after clicking the links. You will not be charged extra for this. Thank you for your support!