No Bake Biscoff Oat Cookies
Easy 5 ingredient No Bake Biscoff Oat Cookies; perfect for lunch boxes / lunch dessert!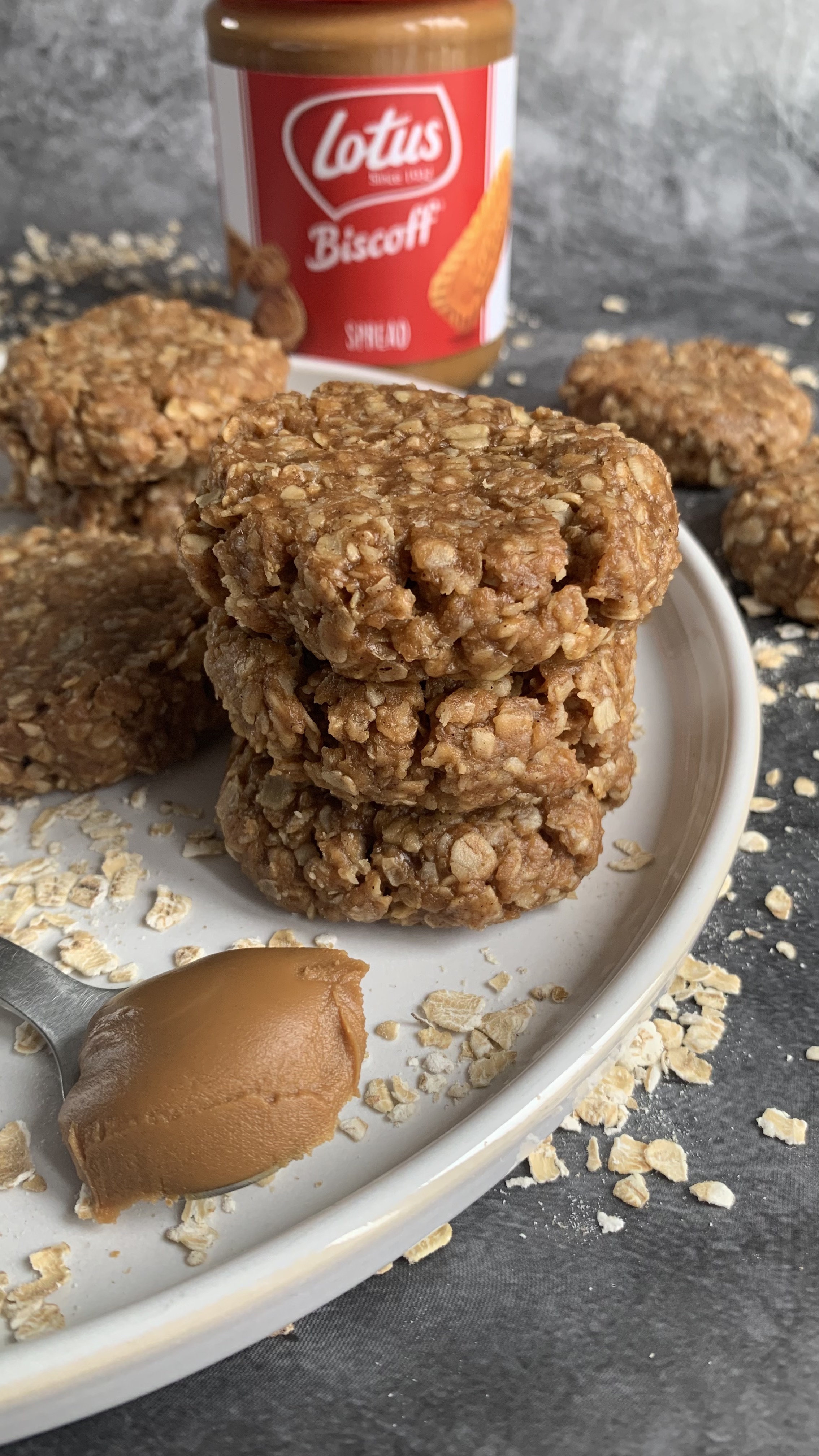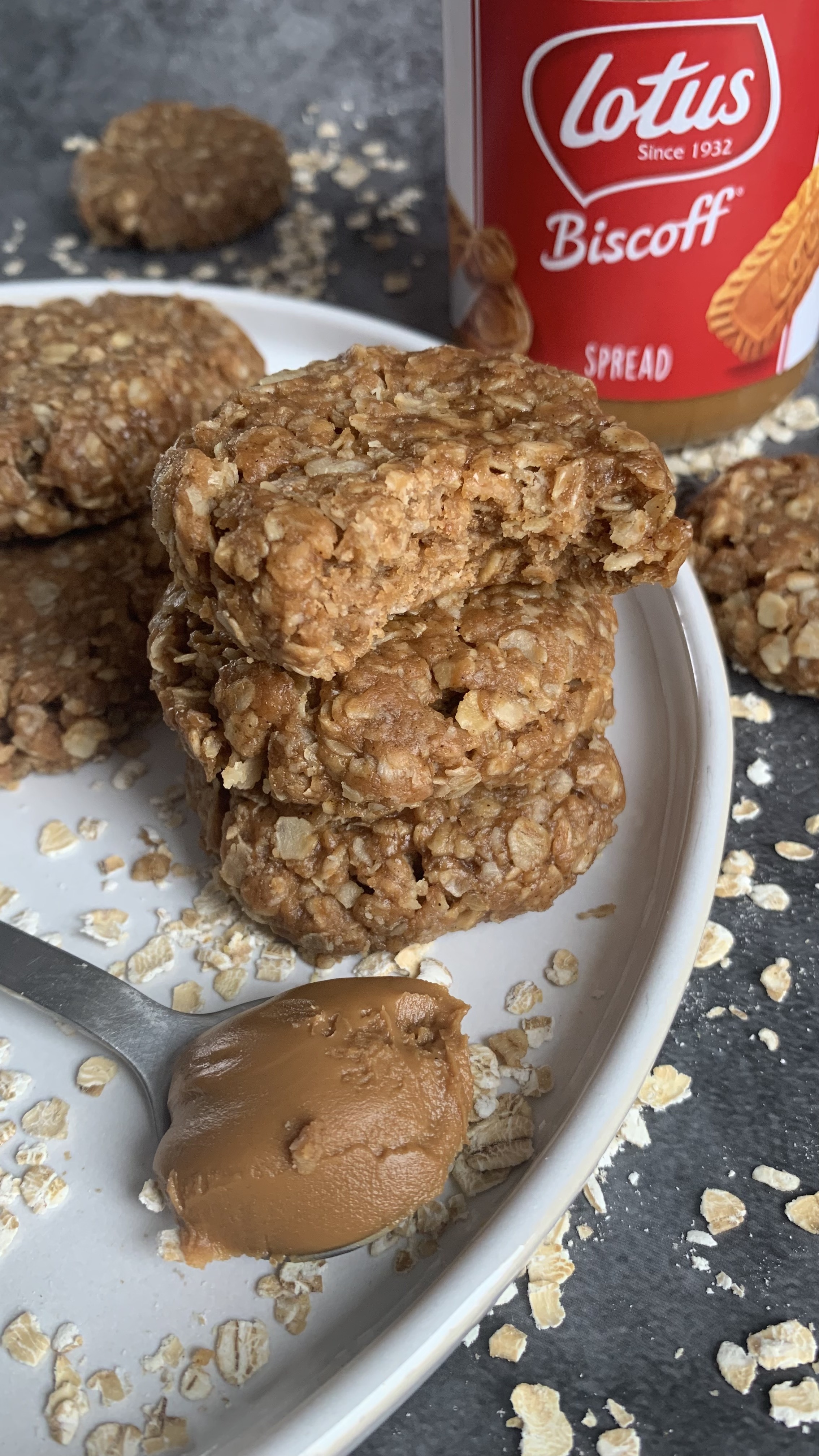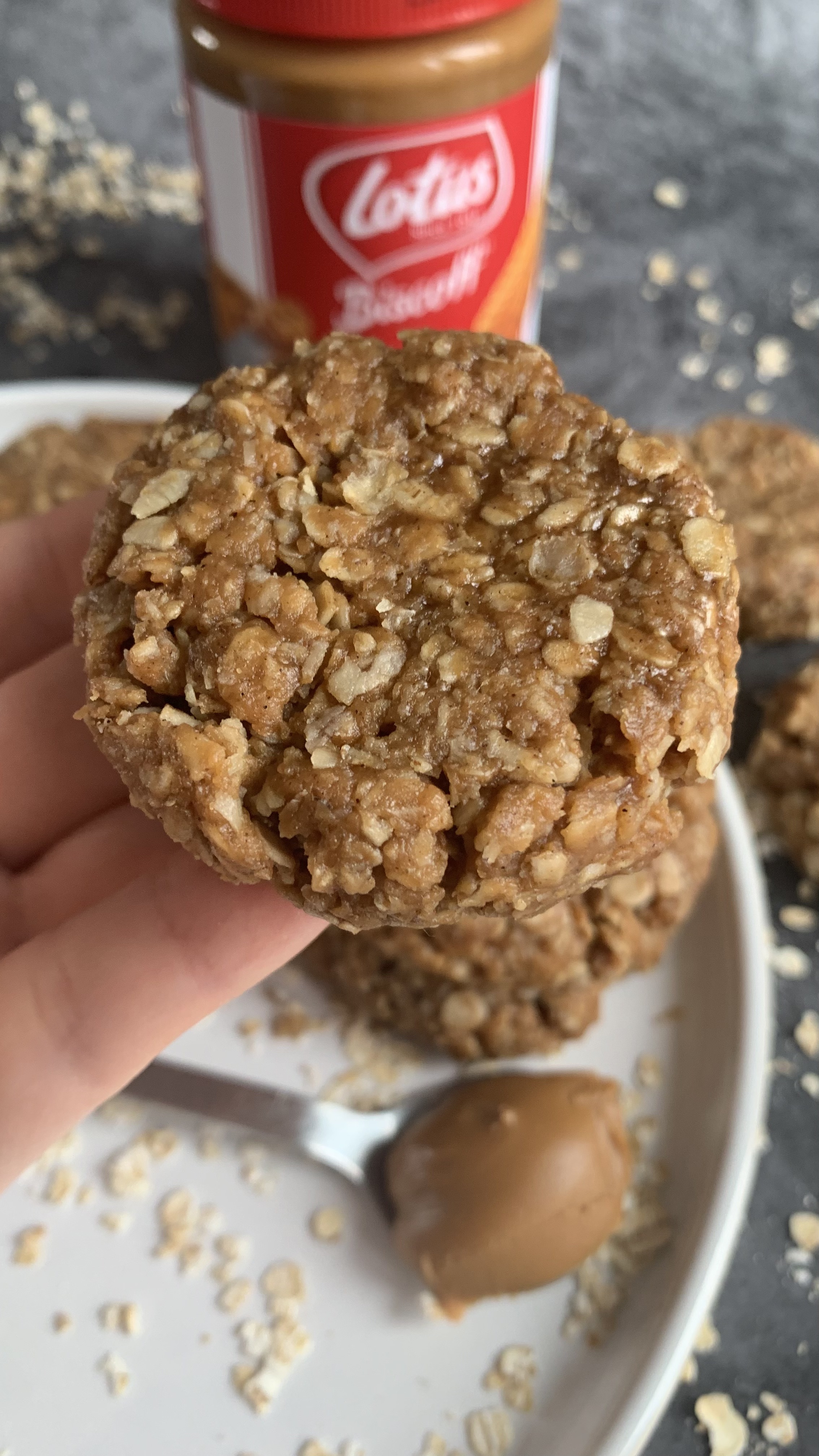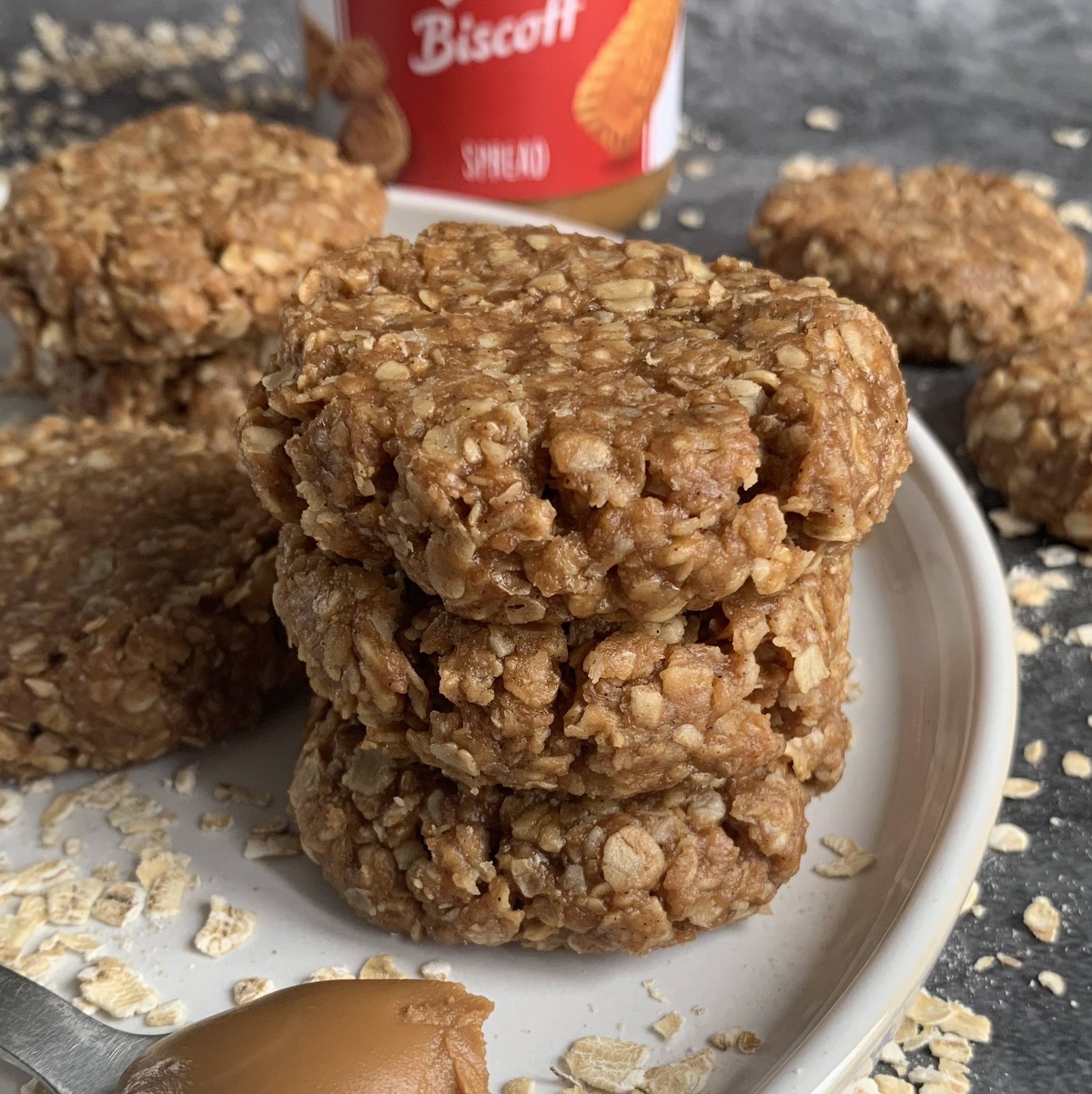 No Bake Biscoff Oat Cookies
Difficulty
Time 15 minutes (plus 1 hour chilling time)
Servings 12 cookies
Ingredients

50g Butter, room temperature (I used Unsalted, but Salted is also fine!)
35ml Milk (I used Semi-Skimmed, but any is fine!)
50g Soft Light Brown Sugar
200g Biscoff Spread (I used smooth)
200g Rolled Oats
2 teaspoons Ground Cinnamon (optional)
1 teaspoon Vanilla Extract (optional)

Method

Line a baking tray with parchment/greaseproof paper and set aside.
Gently melt the butter and milk together on a medium heat until the butter has melted. Add in the soft light brown sugar and stir until the mixture begins to boil and the sugar has dissolved.
Allow the mixture to boil for 30 seconds without stirring, then remove from the heat and stir in the biscoff spread, and vanilla (if using). Stir until evenly incorporated. Mix in the oats and cinnamon (if using) until fully incorporated and no dry pockets remain.
When the mixture is cool enough to handle, use your hands to shape in to 12 balls (press together quite firmly to ensure the 'cookies' hold their shape). Place on your prepared baking tray and flatten a little. Chill until set (approx 1 hour in my fridge). Enjoy.

Notes

- Store your no bake cookies in the fridge or at room temperature where they will last for a week!
- If you find that your mixture goes oily, hard, or grainy - Add back to the pan on a low heat along with a couple of tablespoons of warm water. Vigariously stir the until smooth. Add more warm water a couple of tablespoons at a time if needed.

Recommended Equipment and Ingredients*

*I earn a small amount of money if you buy the products after clicking the links. You will not be charged extra for this. Thank you for your support!