Chocolate Chunk Shortbread
Easy 4 ingredient Chocolate Chunk Shortbread - perfect with a cuppa!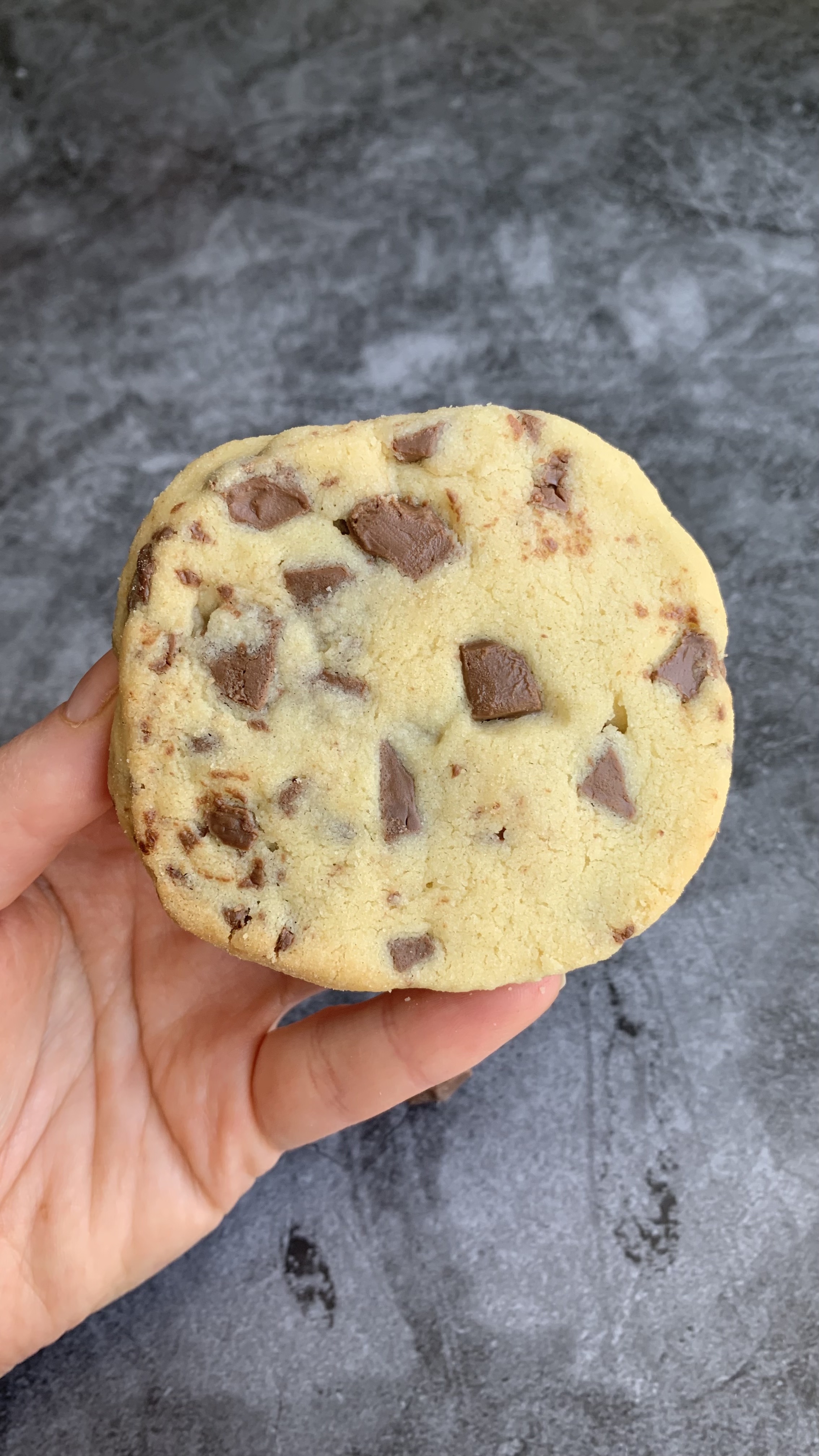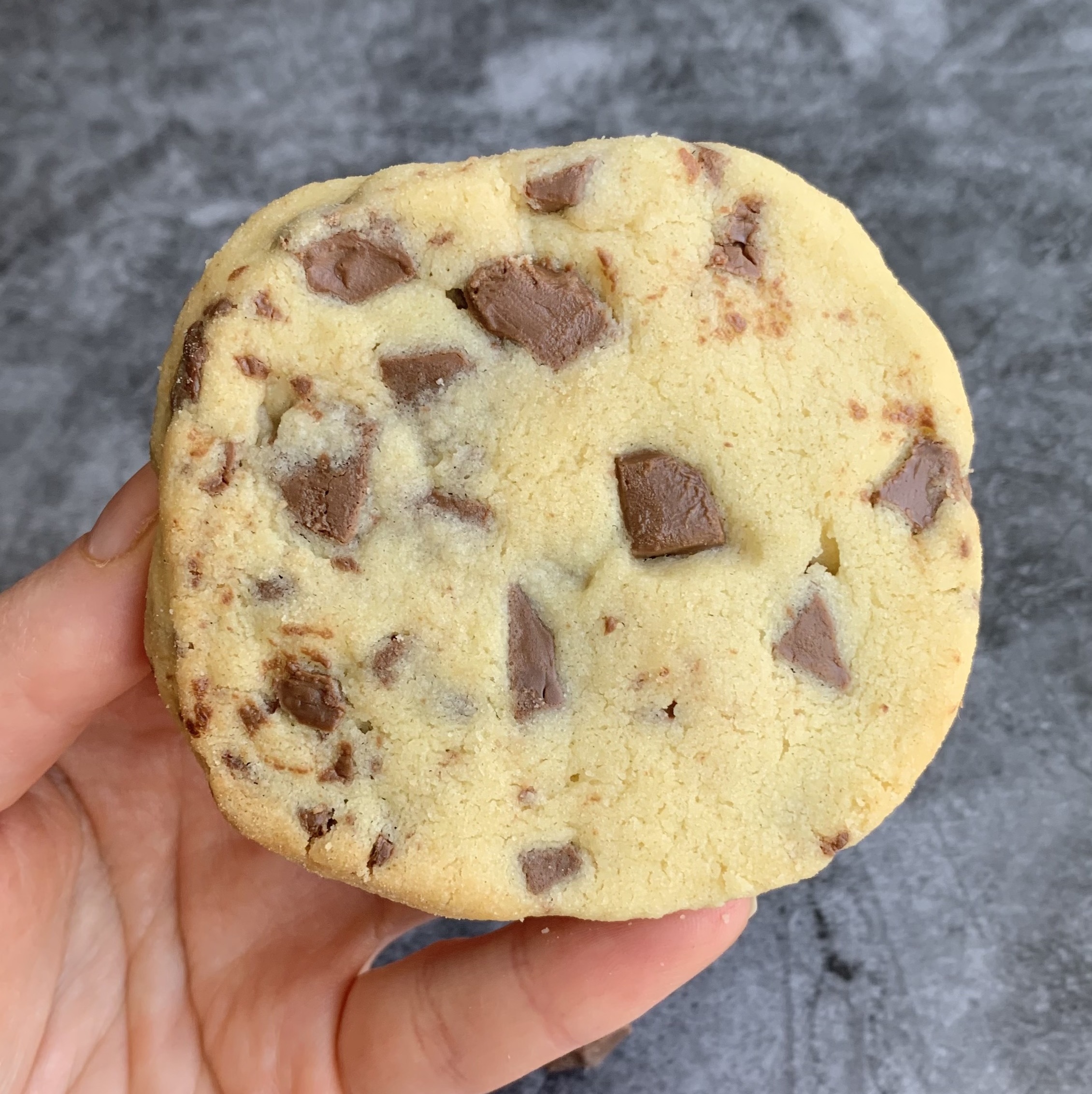 Chocolate Chunk Shortbread
Difficulty
Time 2 hours (including 1 hour chilling time)
Servings 12 cookies
Ingredients

150g Butter, room temperature (I used Unsalted, but Salted is also fine!)
75g Caster Sugar
225g Plain Flour
125g Milk Chocolate Bar, chopped

Method

Chop the milk chocolate bar in to chunks.
Cream the butter and sugar together until lighter in colour and soft, approx 2 minutes.
Mix in sieved plain flour and stir until no pockets of flour remain.
Mix in the chopped chocolate bar (you can use your hands here if you'd like, but try to work quickly to not overheat the dough).
Add the dough to a clean counter or chopping board and use your hands to create a log shape (approx 2.5 inches / 6.35cm in diameter). Wrap tightly cling film, and then place in the fridge and chill for at 1 hour+ (overnight is okay too)
When you're ready to bake - Line a baking tray with parchment/greaseproof paper and heat your oven to 180°C (350°F) standard / 160°C (320°F) fan.
Take the chilled dough out of the fridge and slice in to pieces 3/4 of an inch / just under 2cm in width, and place on the lined baking tray at least 2 inches / 5cm apart - I made 10 slices.
Bake for 15-20 minutes or until pale golden brown, and then leave to cool on a cooling rack - they'll harden as they cool. Enjoy.

Notes

- Store your cooked cookies at room temperature in an airtight container where they will last for 3 days!
- The uncooked cookie dough log wrapped tightly in cling film keeps in the fridge for up to a week, or frozen for up to 3 months - thaw in the fridge.

Recommended Equipment and Ingredients*

*I earn a small amount of money if you buy the products after clicking the links. You will not be charged extra for this. Thank you for your support!