Golden Syrup Cake
Easy, sticky warming Golden Syrup Cake. Delicious on it's own served with a cuppa, or better yet, served warm with custard. Perfect on a cold autumn/winter day!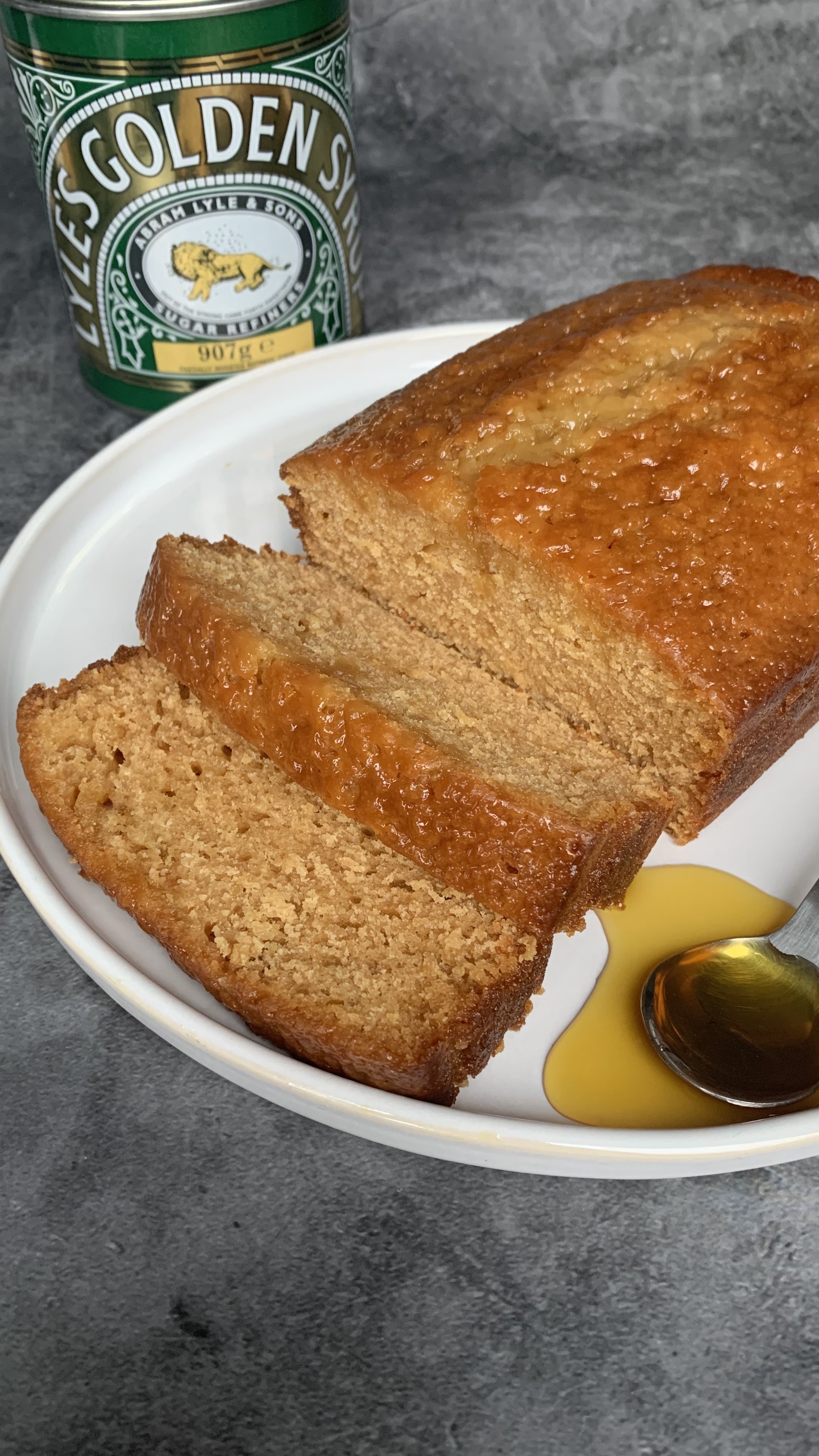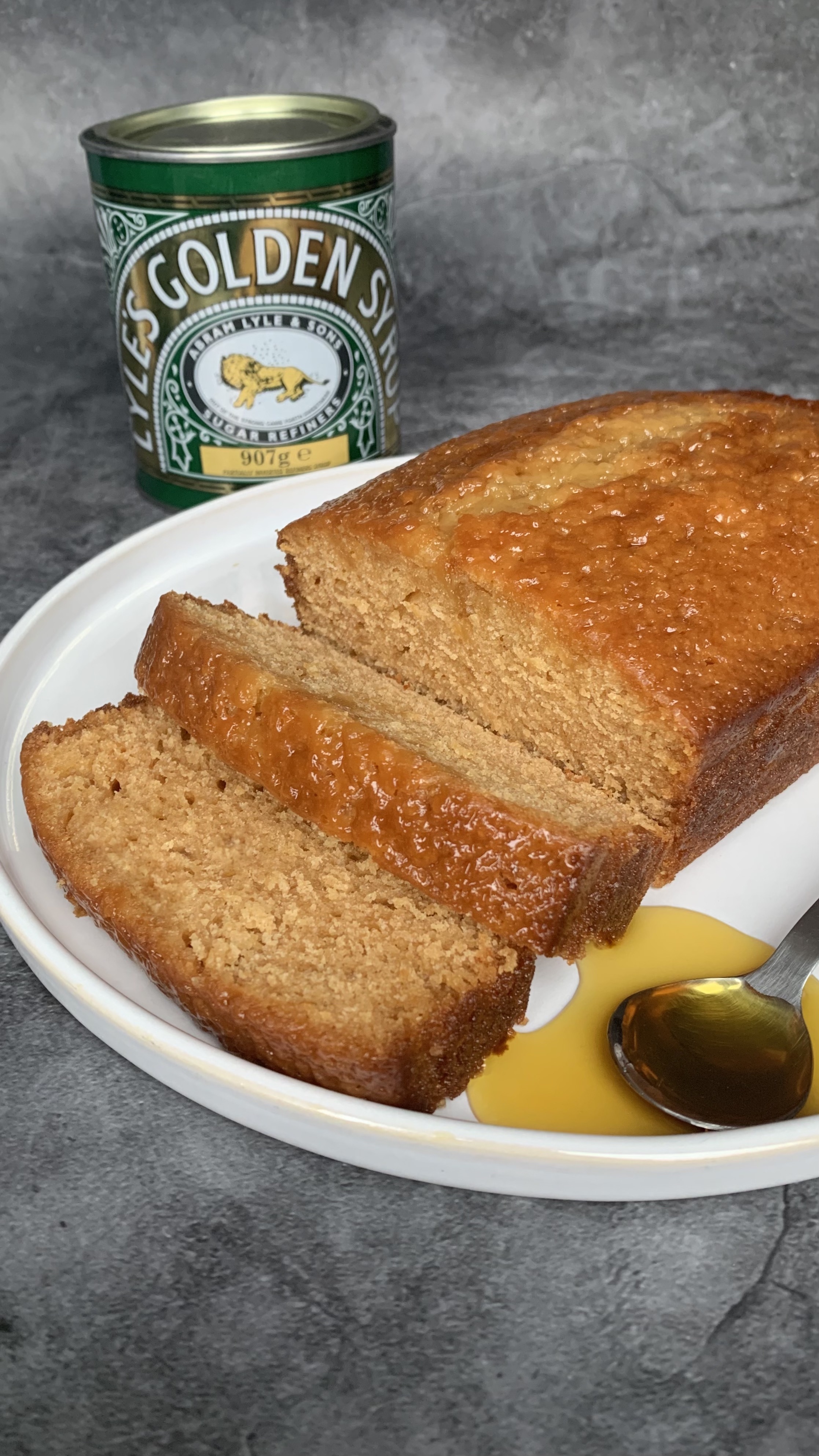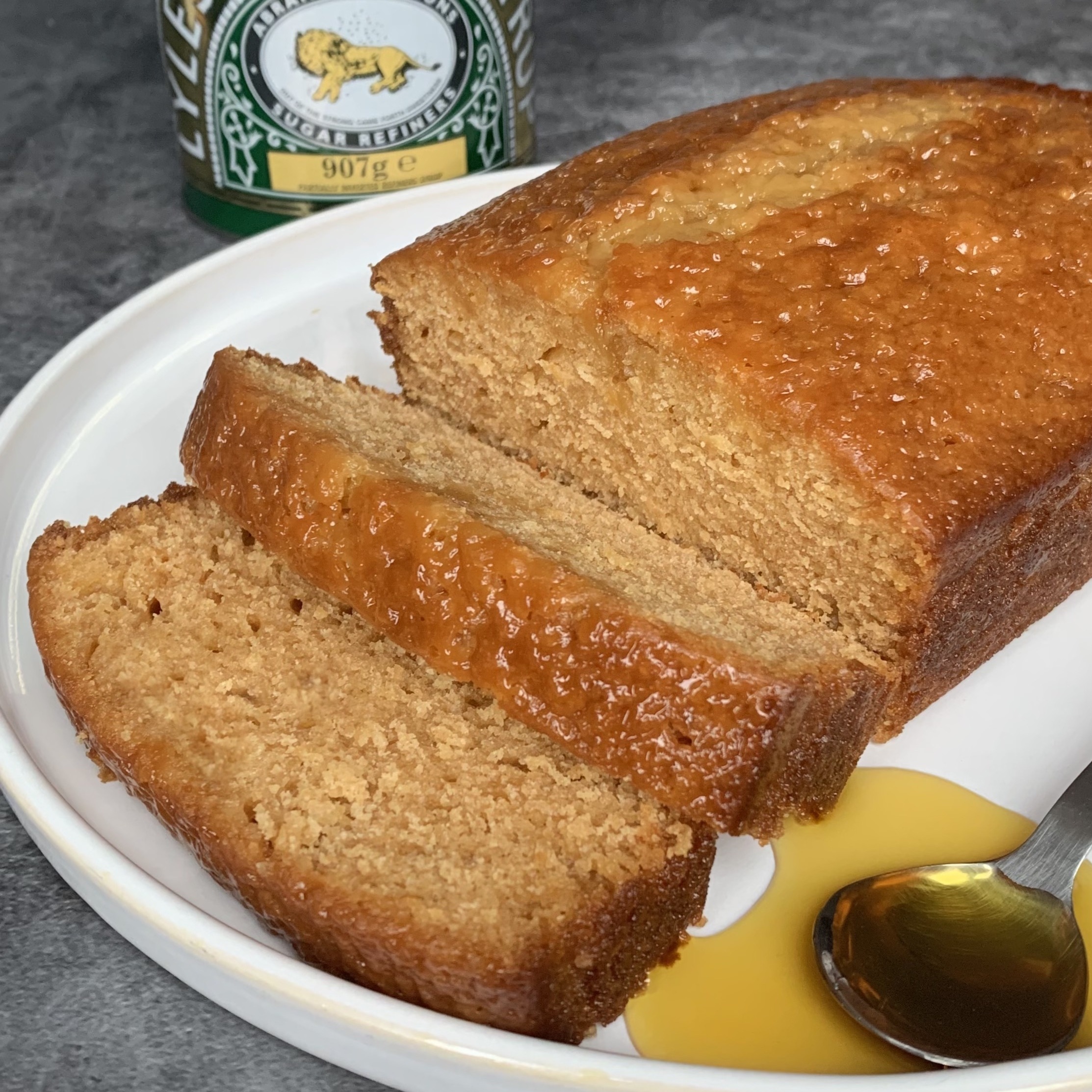 Golden Syrup Cake
Difficulty
Time2-3 hours (including cooling)
Servings8 - 12 slices!
Ingredients

For the Cake
100g Unsalted Butter, cut into cubes
75g Light Brown Sugar
25g Caster Sugar
200g Golden Syrup
1 Large Egg
150ml Milk, Semi-Skimmed or Whole
200g Self Raising Flour
½ teaspoon Baking Powder
¼ teaspoon Salt
For the Syrup Soak
3 tablespoons Golden Syrup
1 tablespoon Boiled Water

Method

Melt the golden syrup, butter and the sugars in a saucepan on low/medium heat - don't overheat, it doesn't need to boil! Once fully melted, take off the heat and leave for 10 mins to allow to cool slightly. While waiting for it to cool heat your oven to 180°C (350°F) standard oven / 160°C (320°F) fan oven and grease and line a 2lb loaf tin.
Whisk the milk and egg together in a small bowl.
In a separate medium/large bowl sieve the dry ingredients (self raising flour, baking powder, salt) together. Add the milk/eggs to the dry ingredients and stir until combined. Then add the cooled golden syrup/melted butter mixture. Stir until smooth and no pockets of flour remain - it'll be quite runny.
Pour in to the lined loaf tin and bake for 50-60 minutes - after 45 minutes take out of the oven and insert a skewer (or knife) in to the centre of the cake. If it comes out clean then your cake is done! If it needs a little longer, loosely cover the top of the cake with foil (to prevent over-browning of the top) and return to the oven. Check every 5 minutes until the inserted skewer comes out clean. (I cooked mine for 60 minutes, 45 minutes uncovered and 15 minutes covered in foil.)
Leave the cake to cool in the tin for 15 minutes, and then gently poke holes in the top of the cake going all the way down. Mix the boiled water and golden syrup together, and then gently and slowly pour over the top of the cake, emersing the entire cake. Leave the cake to cool in the tin completely before removing. Slice and enjoy! (You can eat this on the day of baking, but I try to wait 1 or 2 days before eating to allow the flavours to fully develop and for the cake to go extra sticky and delicious. Just wrap the cake in its tin in cling film, and wait patiently!)

Notes

- Store your Golden Syrup Cake in an airtight container at room temperature, where it will last for a week!
- I always enjoy Golden Syrup Cake best on day 2 or 3, when the flavours have had a chance to develop, and it's nice and sticky!

Recommended Equipment and Ingredients*

*I earn a small amount of money if you buy the products after clicking the links. You will not be charged extra for this. Thank you for your support!