Salted Caramel Fudge
Delicious homemade salted caramel fudge that tastes just like traditional fudge, but doesn't use any complicated techniques!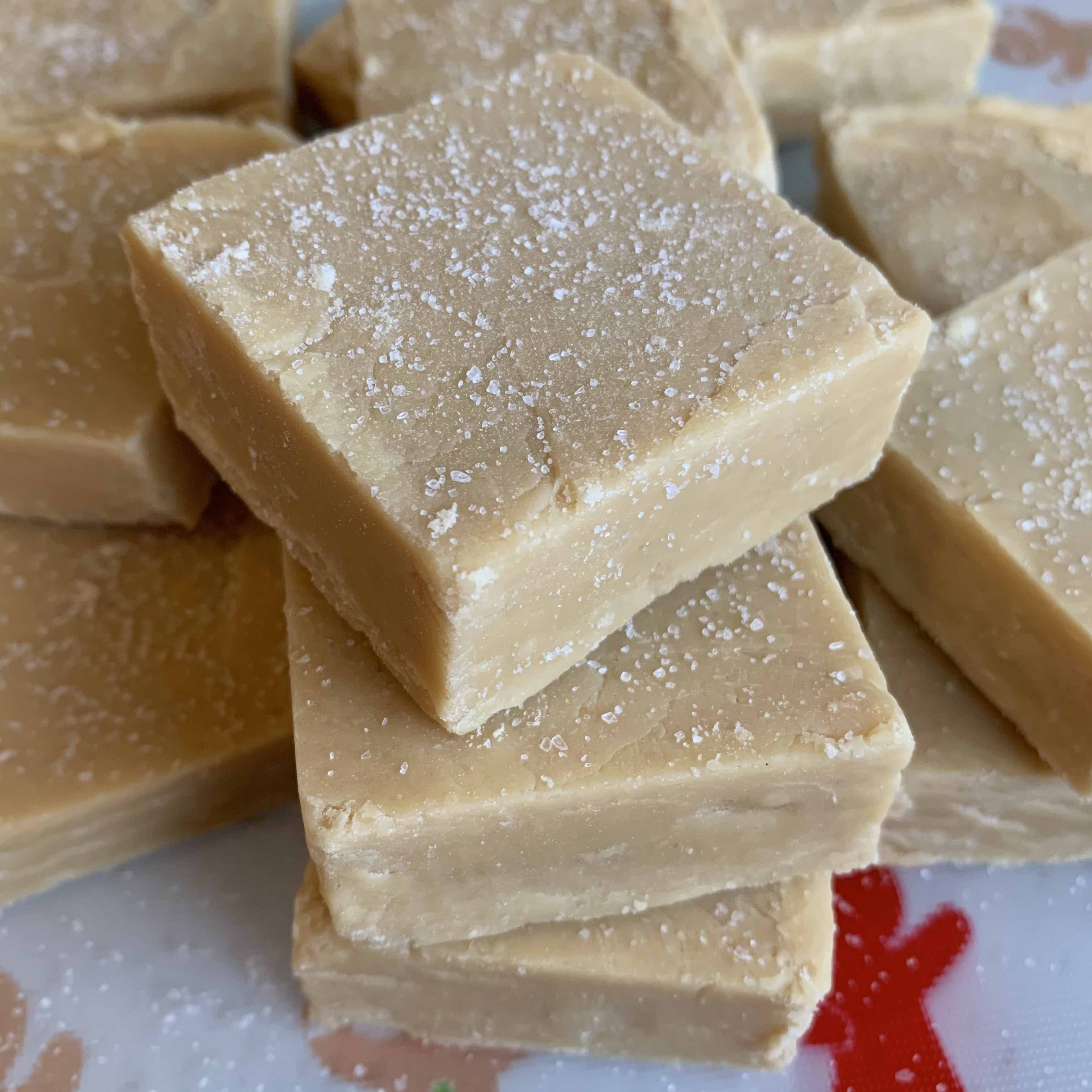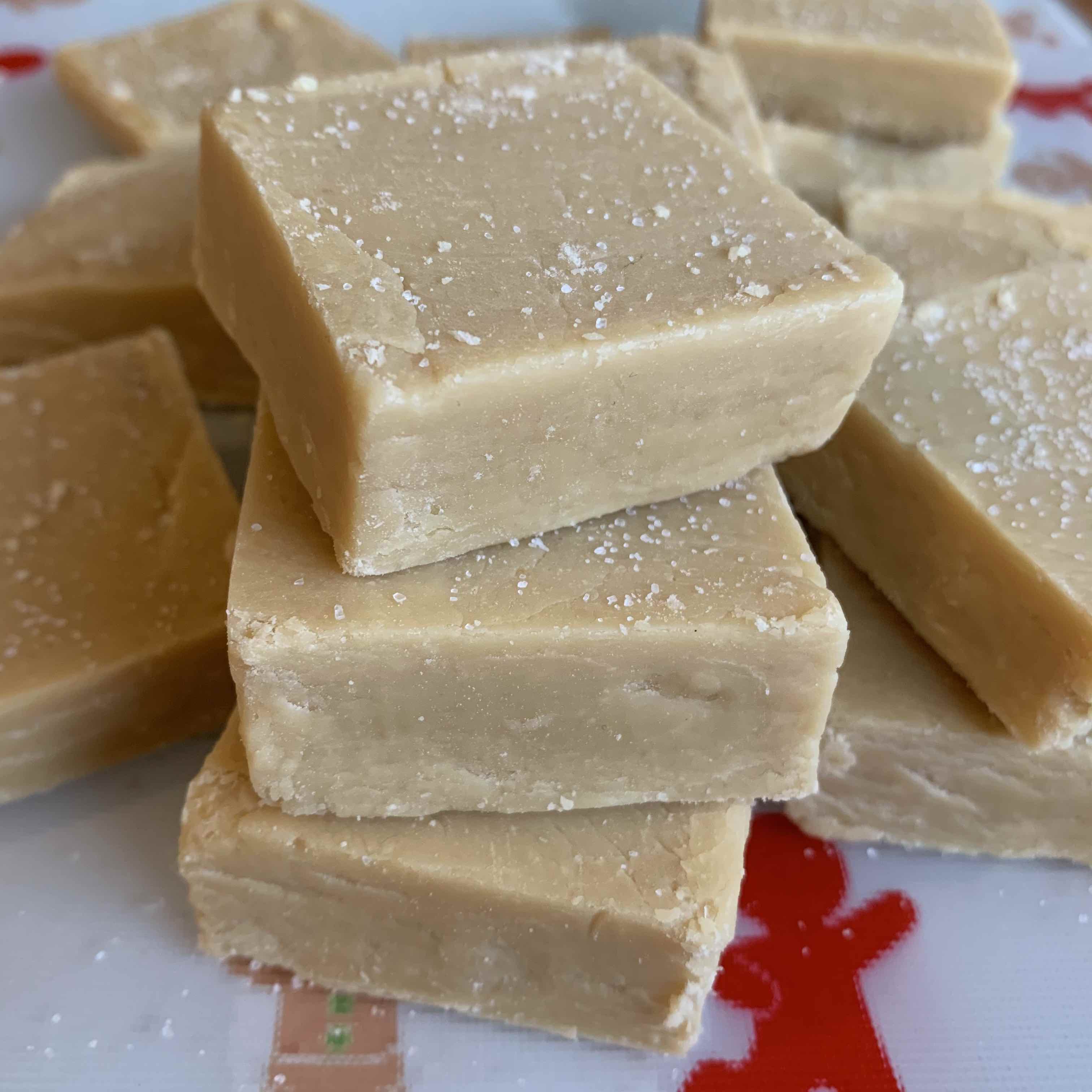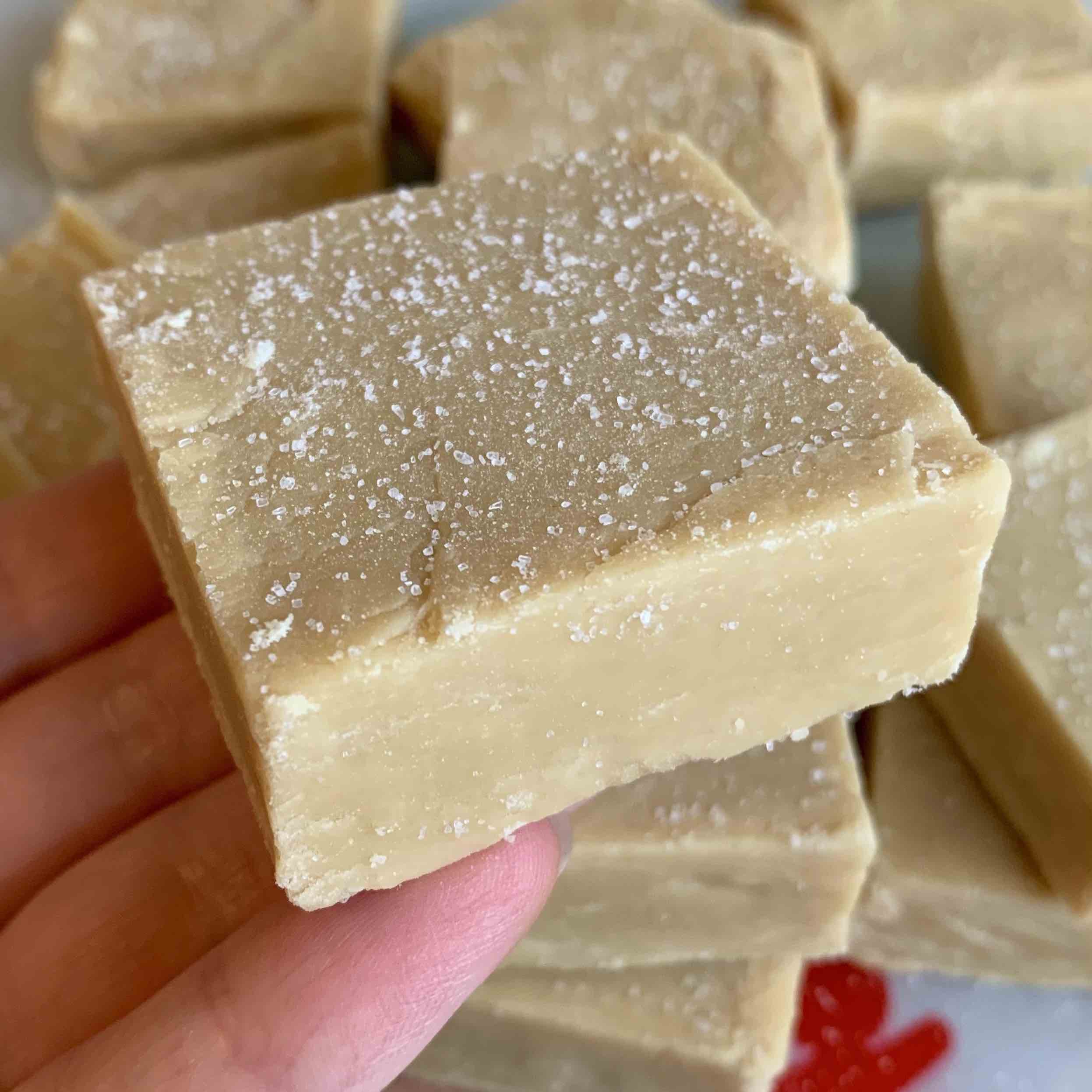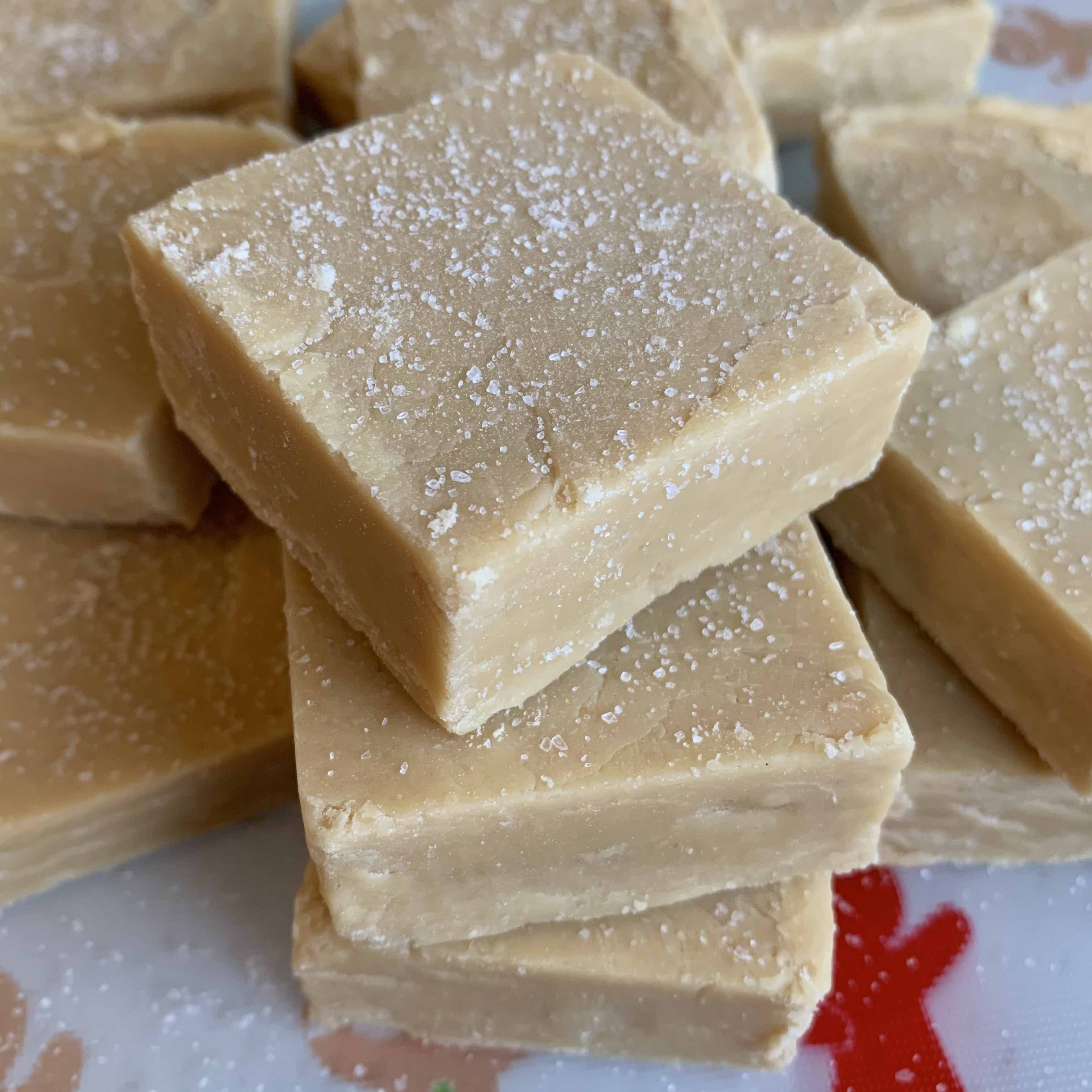 Salted Caramel Fudge
Difficulty
Time 15 minutes (plus 3 hours setting time)
Servings 16 giant pieces, or 64 more sensibly sized
Equipment

Saucepan
8"x8" Tin
Spatula or Wooden Spoon
Parchment Paper

Ingredients

397g Condensed Milk (one tin)
100g Unsalted Butter
150g Soft Light Brown Sugar
2 Tablespoons Golden Syrup
Sea Salt to your preference (I used 1/2 Teaspoon mixed in and also sprinkled some more on top)
250g White Chocolate

Method

Line an 8"x8" inch tin with parchment paper. Finely chop white chocolate (as fine as can be bothered to)
In a large heavy bottomed pan on a low heat gently heat the condensed milk, SLB sugar, butter, and golden syrup until no sugar crystals remain. This should take a couple of mins.
Turn up the heat and bring to a rapid boil - rapid boil for 3-4 mins until you start to see the the mixture thicken and then begin to froth slightly. Stir constantly or it'll burn. (The longer and hotter you allow the fudge to get the more crumbly the texture will be).
Take off the heat and immediately stir in the white chocolate quickly, followed by the sea salt.
Pour the fudge in to the prepared tin and smooth out until even. (sprinkle more sea salt on top if you want!). Leave at room temperature until fully set - this tends to takes 2 or 3 hours in my kitchen! Slice and enjoy!

Notes

- Store your salted caramel fudge in an airtight container at room temperature where it will last for 1+ weeks!
- I've made this fudge many times and find that getting the texture pefect according to your preference can take a bit of practice! If the fudge is too hard and crumbly for your liking it means you let the temperature get too hot / boiled for too long (try again but reduce boiling time by 1 minute). The flavour should still be delicious as long as you stirred constantly and didn't let the fudge burn though, so all is not lost! :)

Recommended Equipment and Ingredients*

*I earn a small amount of money if you buy the products after clicking the links. You will not be charged extra for this. Thank you for your support!