Sprout Truffles
These fun 4-ingredient truffles are super easy to make and would make a perfect holiday gift for both sprout lovers and haters!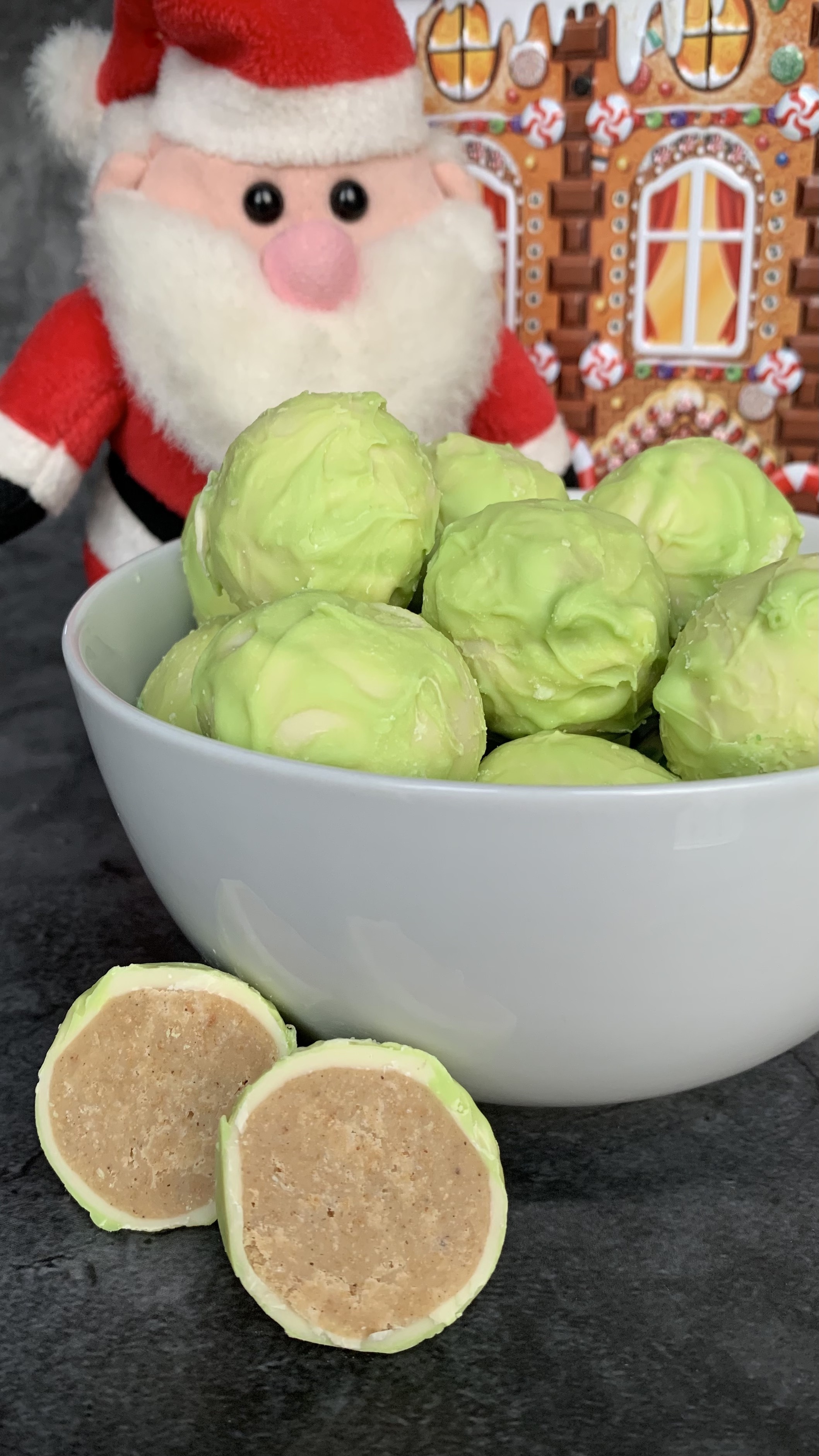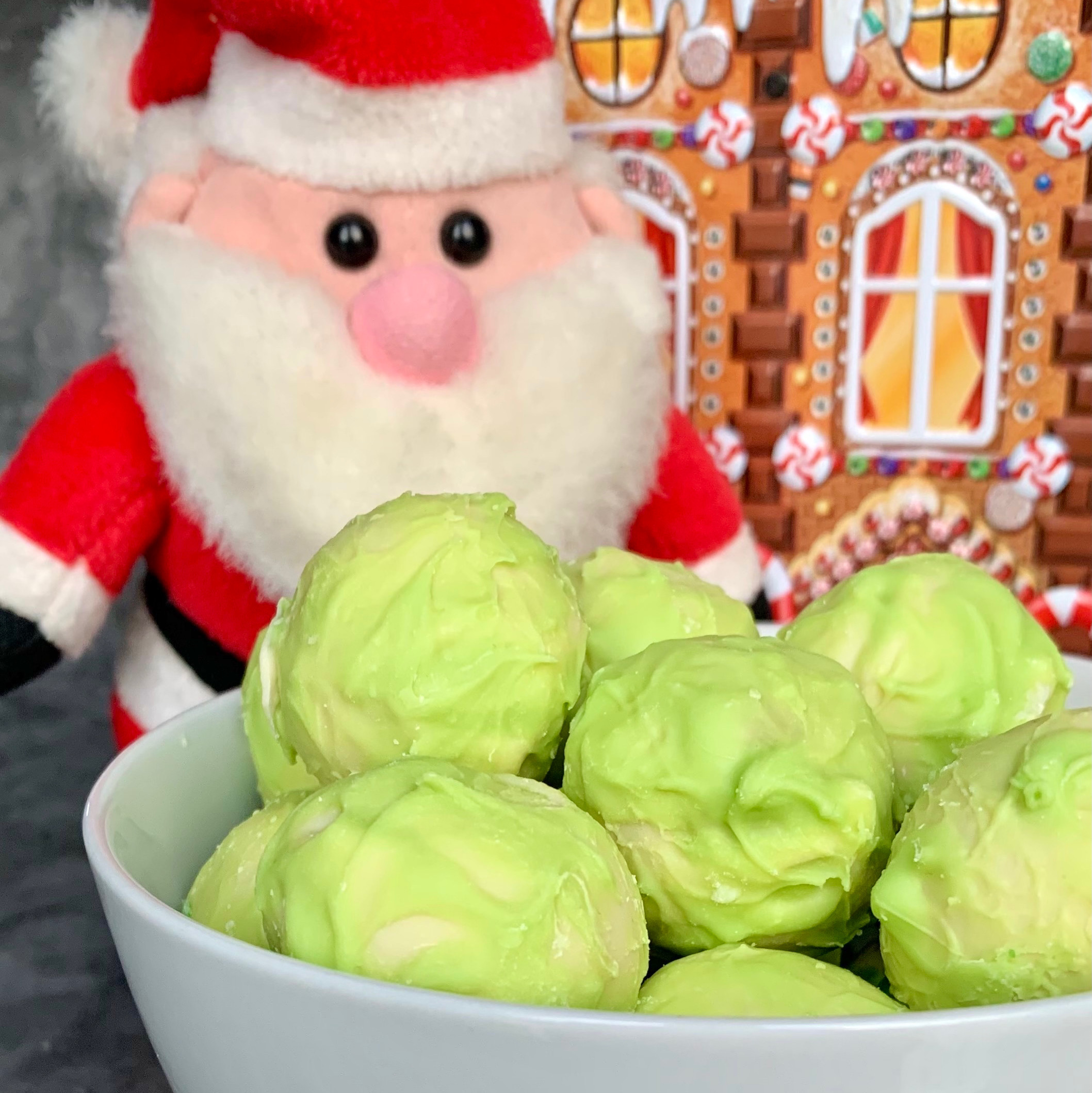 Sprout Truffles
Difficulty
Time 4 hours (including chilling time)
Servings 25 truffles
Ingredients

100ml Double Cream
600g White Chocolate (300g for the truffles, 300g for the green sprout decoration)
100g Biscuits - I used Gingernuts
1 teaspoon Ground Ginger (Optional)
A few drops of green food colouring - I used ProGel in Lime Green

Method

Crush the biscuits to a fine crumb in a food processor, or using a sealed sandwich bag and a rolling pin also works!
Add 300g of white chocolate (broken in to small pieces) and double cream to a saucepan and gently heat on a low-medium heat until smooth. This might take a couple of minutes, so be patient!
When no lumps remain, take off the heat, and give the ganache a good stir to ensure it's smooth and silky. Mix in the crushed biscuits and then pour the ganache in to a heatproof bowl or shallow dish (I used a glass pyrex dish) and then chill in the fridge until set (approx 2-3 hours, or overnight).
Line a couple of baking trays / plates with greaseproof/parchment paper. Take the ganache out of the fridge and use the palms of your hands to roll sprout sized truffles (I made 25). Place them on the lined trays / plates. Put the truffles back in the fridge or in the freezer to cool for 30 minutes.
When the truffles are ready to come out of the freezer prepare the white chocolate coating - melt the remaining 300g of white chocolate in the microwave in a bowl in 10 second bursts until smooth. Transfer half of the melted white chocolate to a seperate bowl and add green food colouring to one of the bowls of chocolate and leave the other white. Set the green white chocolate aside.
Take the truffles out of the fridge / freezer and coat each in the white chocolate, (using your hands as we want a nice bumpy sprout texture!) shaking off any excess and placing back on to the baking trays / plates.
Repeat this process coating the truffles in the green white chocolate. Place the truffles on to the lined trays / plates and put in the fridge for 30 minutes to firm up. Enjoy!

Notes

- These truffles will keep for 1-2 weeks stored in an air-tight container in the fridge.

Recommended Equipment and Ingredients*

*I earn a small amount of money if you buy the products after clicking the links. You will not be charged extra for this. Thank you for your support!