Caramilk Ice Cream
Easy no-churn 4 ingredient Caramilk Ice Cream! No special techniques or equipment needed!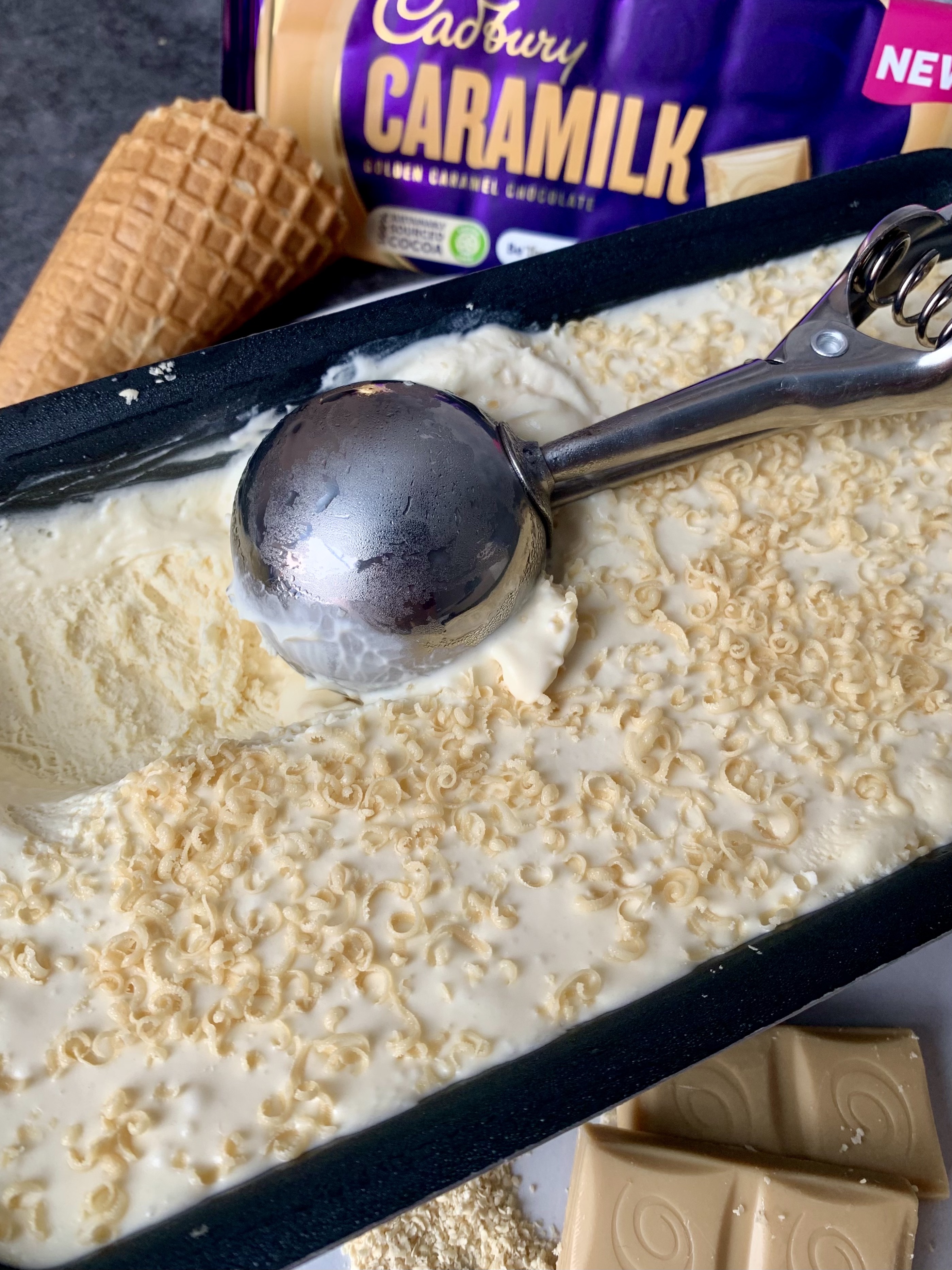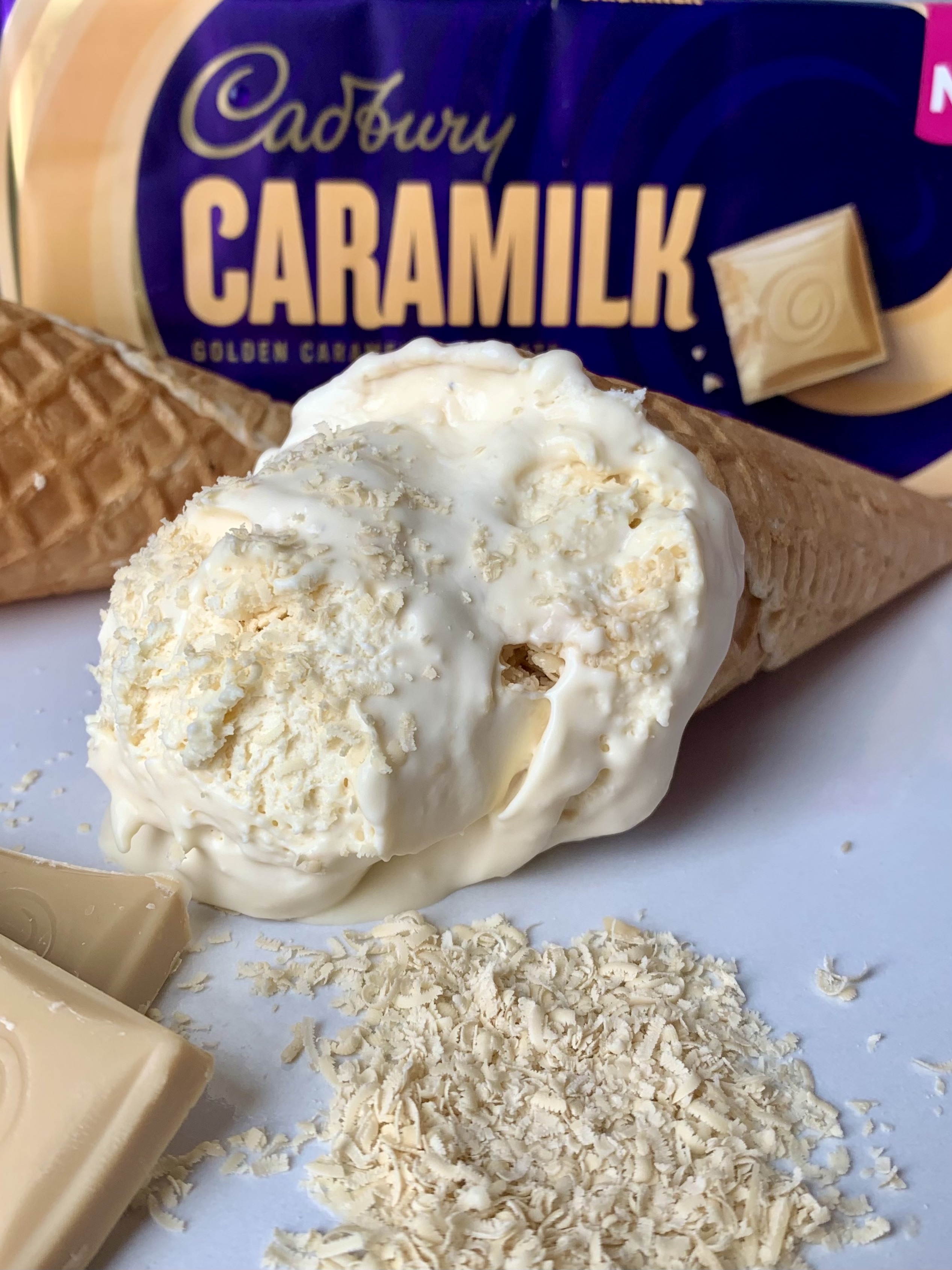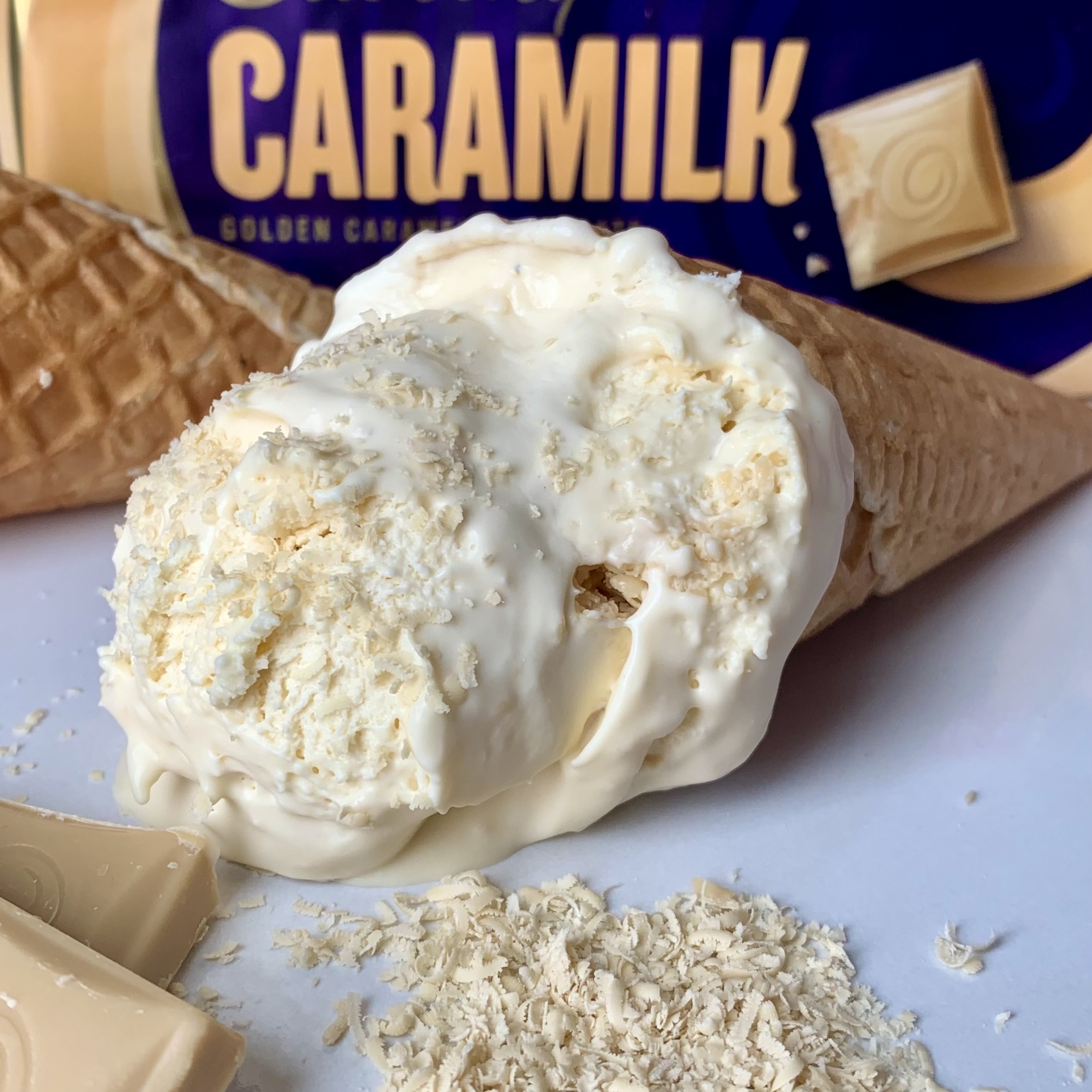 Caramilk Ice Cream
Difficulty
Time 15 minutes (plus 6 hours or overnight chilling time)
Servings 14 servings
Ingredients

600ml Double Cream
397g Condensed Milk (one tin)
135g Caramilk Chocolate
2 teaspoons Vanilla Extract

Method

Set one piece of Caramilk chocolate aside (you'll use this later for decoration). Melt all of the remaining Caramilk in the microwave in 10 second bursts until smooth (or using a double boiler method). Set the melted smooth Caramilk aside to cool slightly.
Add the double cream and condensed milk to a large mixing bowl. Then whisk together on a low-medium speed until both are smooth and even (this works best with an electric hand whisk, but you can whisk by hand if you have the stamina!).
Add in your vanilla extract, and your slightly cooled melted Caramilk chocolate, then turn the whisk up to medium-high, and then continue whisking until the mixture starts to thicken. It shouldn't be super thick, but it should feel smooth and whipped!
Pour the mixture in to a tub (I like to use loaf tins as I think they look pretty, but any tub suitable for the freezer works!) and then smooth out on the top of the ice cream (a palette knife, spatula, or butter knife works best here).
Grate the piece of Caramilk chocolate over the top of the ice cream as decoration (or if you don't have a grater, you can just finely chop some Caramilk and then scatter it on top!)
Loosely cover the tub(s) with cling film, and then pop in the freezer! Leave for 6 hours (or overnight) to set, and enjoy! :)

Notes

- Store your ice cream in the freezer, where it will last for 2 weeks!
- The grated Caramilk on top is completely optional, I just think it looks pretty!.

Recommended Equipment and Ingredients*

*I earn a small amount of money if you buy the products after clicking the links. You will not be charged extra for this. Thank you for your support!