Cinnamon Duffins
An easy and delicious baked doughnut-muffin hybrid made with standard household baking ingredients and packed full of cinnamon. Yum!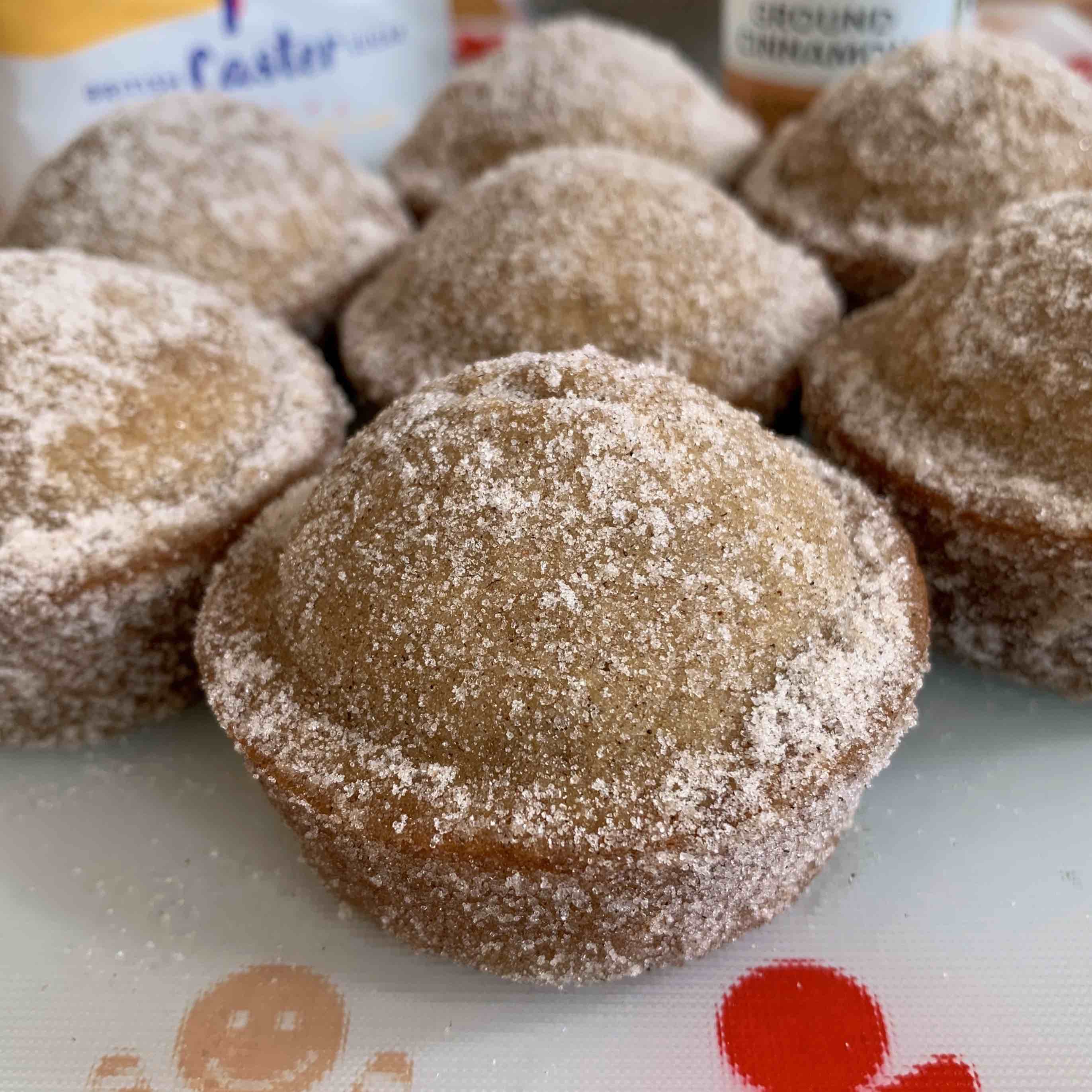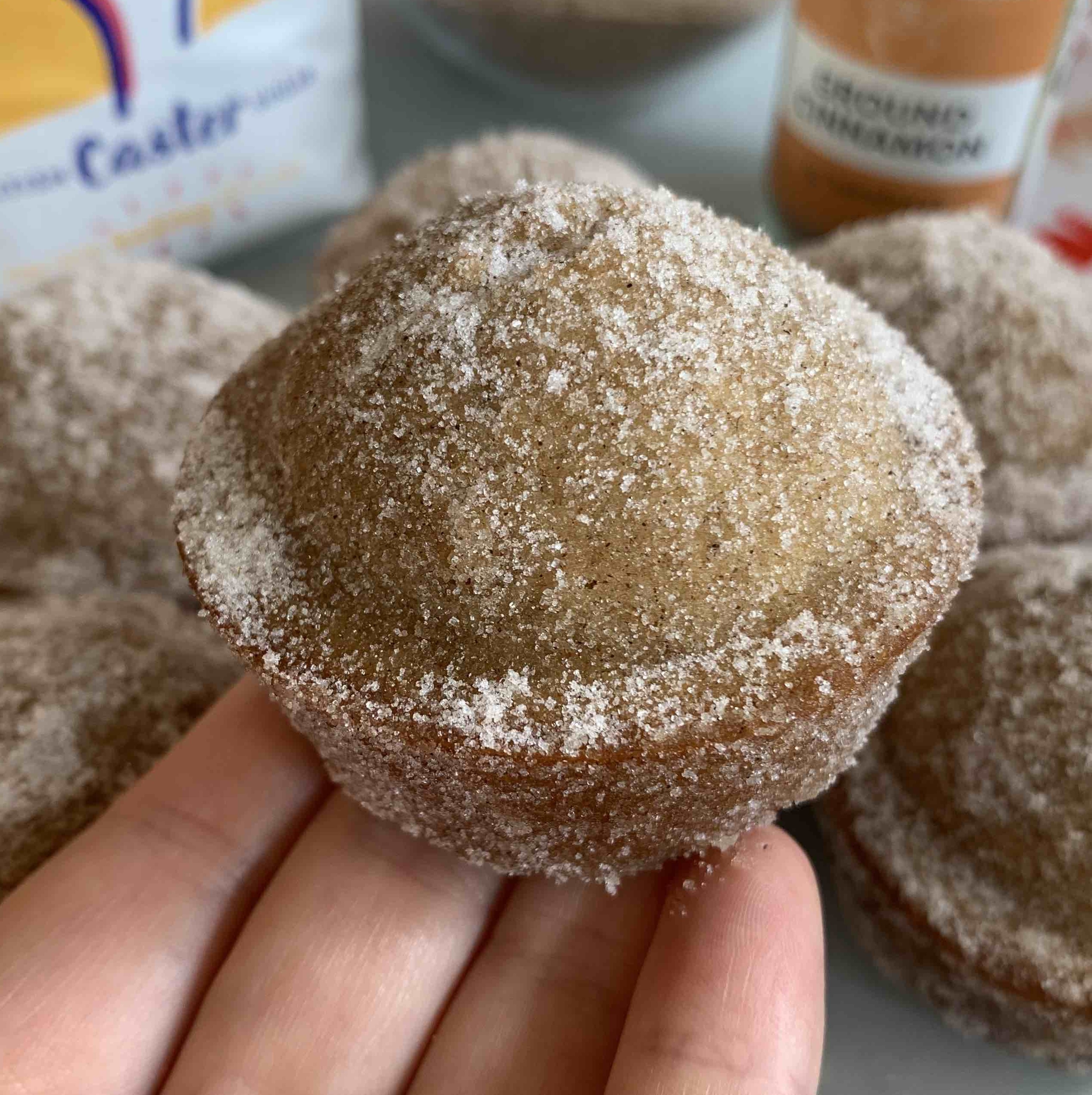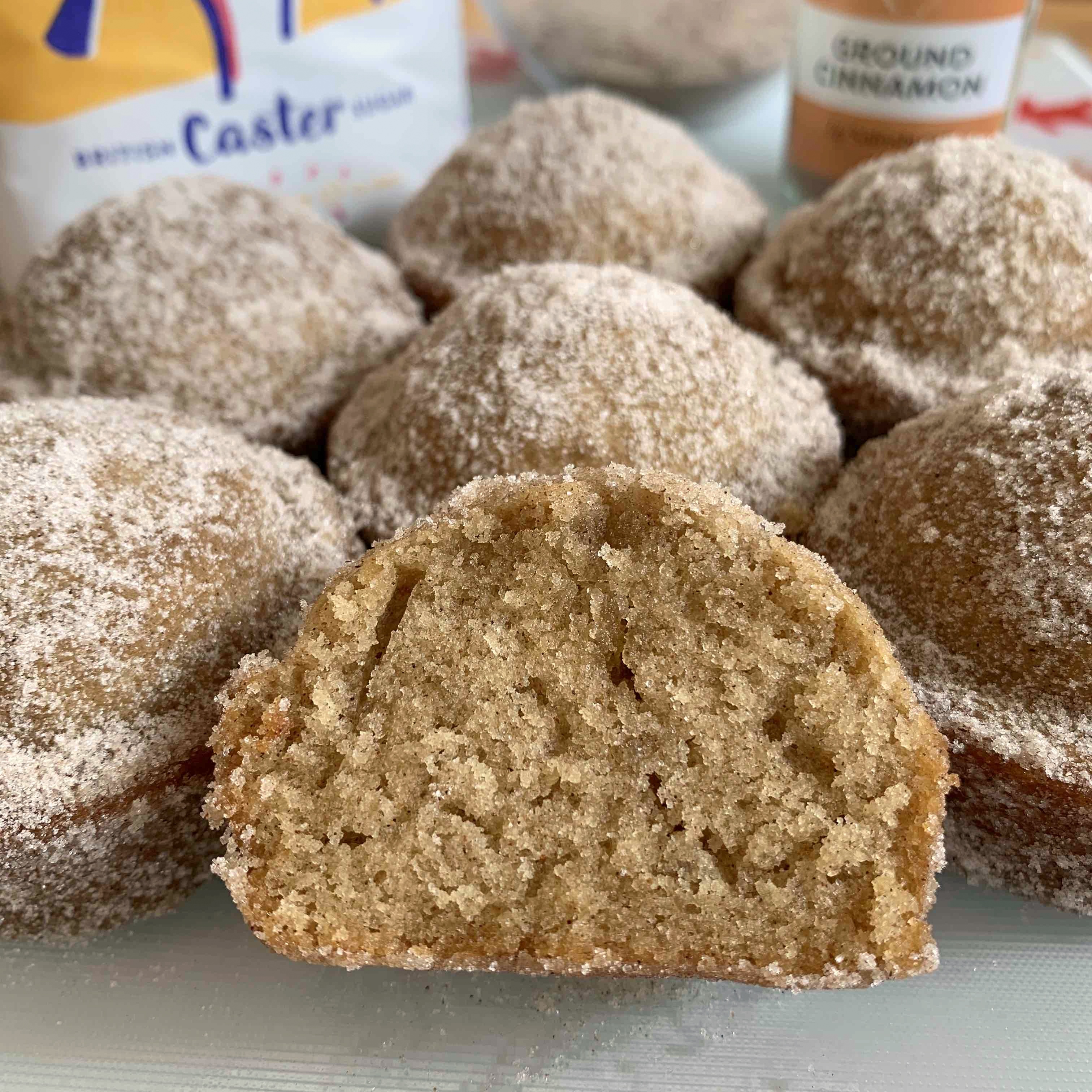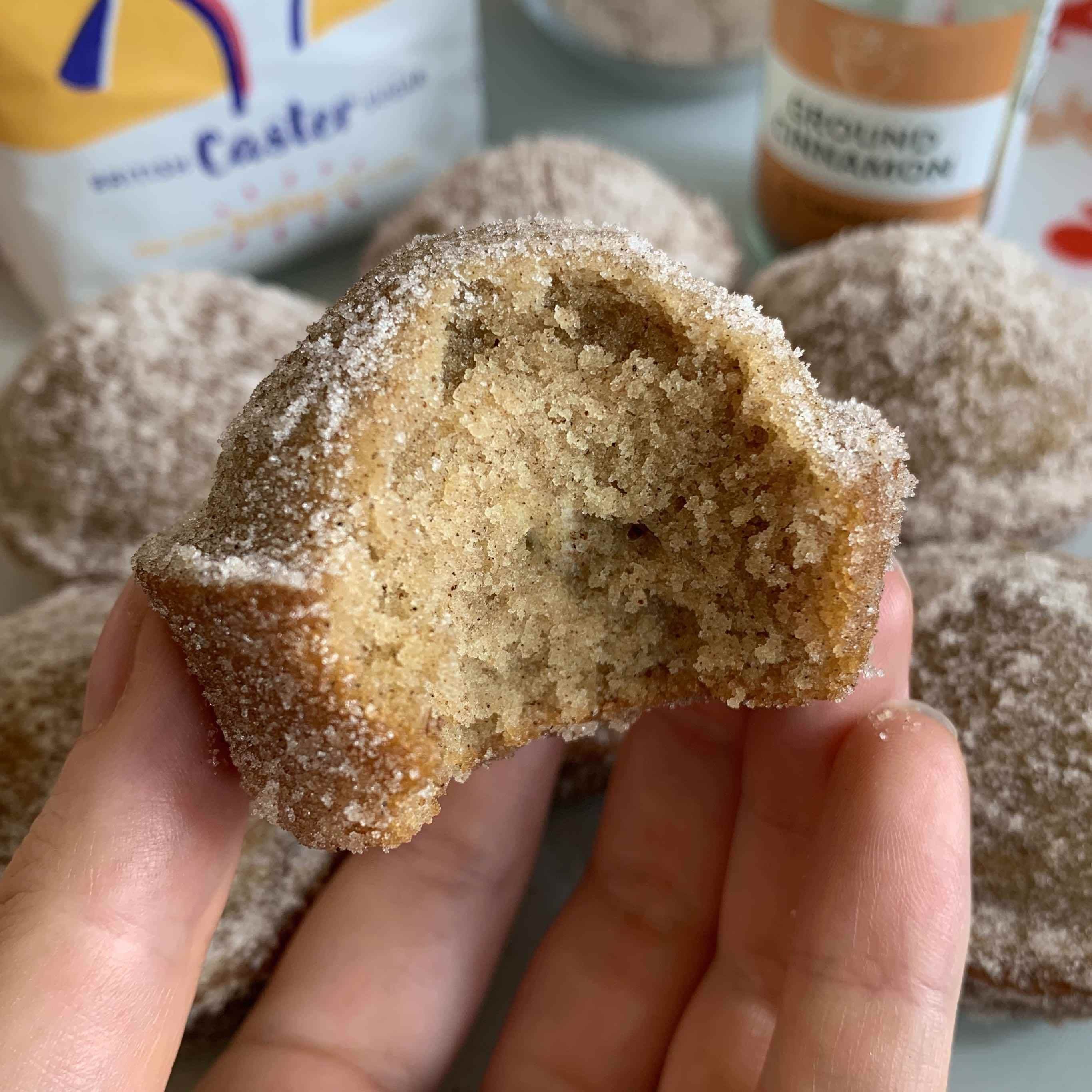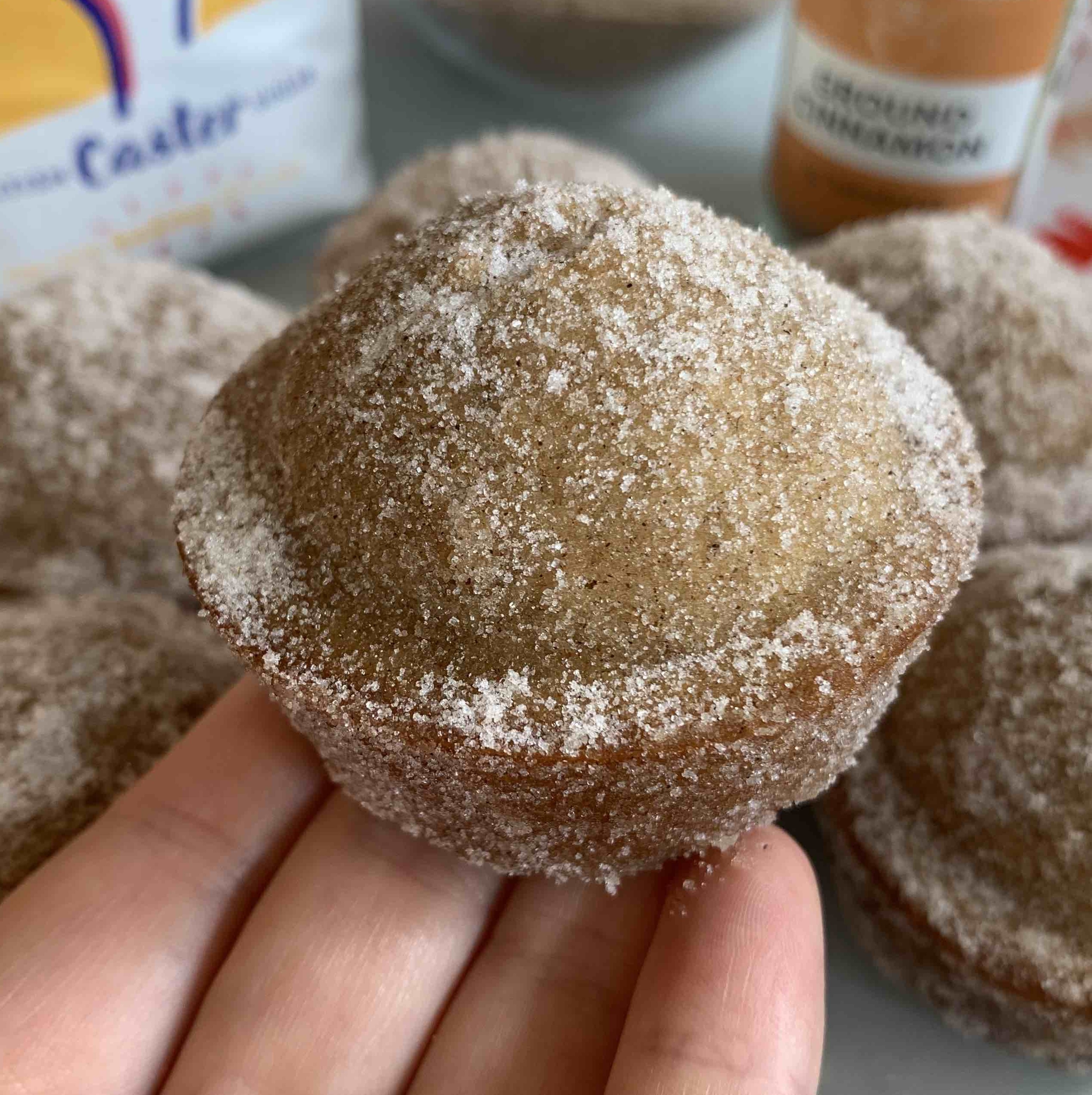 Cinnamon Duffins
Difficulty
Time 45 minutes
Servings 12
Equipment

12-hole Muffin Pan
Saucepan
Large Bowl
Microwaveable Bowl / Jug
Cake Skewer / Knife
Spatula

Ingredients

For the Duffins
150g Unsalted Butter
150g Sugar (I used 100g Caster and 50g Soft Brown)
1 Large Egg
200g Plain Flour
1 teaspoon Baking Powder
2 teaspoons Ground Cinnamon
1/2 teaspoon Ground Nutmeg (Optional)
1/4 teaspoon Salt
1 teaspoon Vanilla Extract
125ml Milk (Whole or Semi-Skimmed)
For the Sugar Coating
75g Unsalted Butter
125g Caster Sugar
1 teaspoon Ground Cinnamon

Method

Preheat oven to 180C (350F) standard / 160C (320F) fan. Grease a 12-hole muffin pan with butter - do this well or your duffins will stick to the pan! (*You can also use cupcake/muffin cases if you'd prefer this method. See notes for details)
Melt your butter in the microwave until smooth (I do 10 second increments and stir in between!), then set aside to cool.
In a large mixing bowl stir together all the dry ingredients (plain flour, sugar, baking powder, ground cinnamon, ground nutmeg [if using], and salt).
Once the butter has cooled whisk in all the wet ingredients (egg, milk, vanilla).
Make a well in the dry ingredients, and slowly pour in the wet ingredients, stirring as you go. Stir just enough for there to be no pockets of dry ingredients still - be careful to not overmix, as this causes a tougher duffin!
Spoon the duffin mixture in to your prepared muffin pan and bake for 20 minutes or until golden. To check the duffins are cooked - insert a cake skewer which should come out clean. If you gently press the top of one of the duffins it should be firm and spring back instantly.
Leave the duffins to cool for 2 minutes in the tin, then carefully remove and place on a cooling rack.
While the duffins are still warm add the sugar coating! - Add the cinnamon and sugar to a bowl and mix well to disperse the ingredients evenly. Melt the butter in the microwave (I do 10 second increments and stir in between!).
Use a pastry brush (or improvise if you don't have one; using your fingers will work fine, it's just messy!) to brush the melted butter all over the duffins, one by one, then immediately roll the duffin in to the cinnamon sugar. Place back on to the cooling rack and enjoy!

Notes

- Store your cinnamon duffins in an airtight container at room temperature and consume within 5 days (although they are best on the same day - I love them while still warm!)
- If you'd prefer you can use cupcake/muffin cases to bake your duffins in: Simply remove the cases when the duffins are still warm, 'paint' the entire duffins with butter, then coat with cinnamon sugar. Alteratively you can leave the cases on and add your butter and cinnamon sugar to the tops of the duffins only!
- If you like your duffins big you can divide the duffin mixture in to 8 muffin cases, rather than 12. Bake for an additional 2-4 minutes.

Recommended Equipment and Ingredients*

*I earn a small amount of money if you buy the products after clicking the links. You will not be charged extra for this. Thank you for your support!