Banana Brownies
Deliciously fudgy, these banana brownies are super easy to make. The only challenge is waiting for them to cool before cutting and tucking in!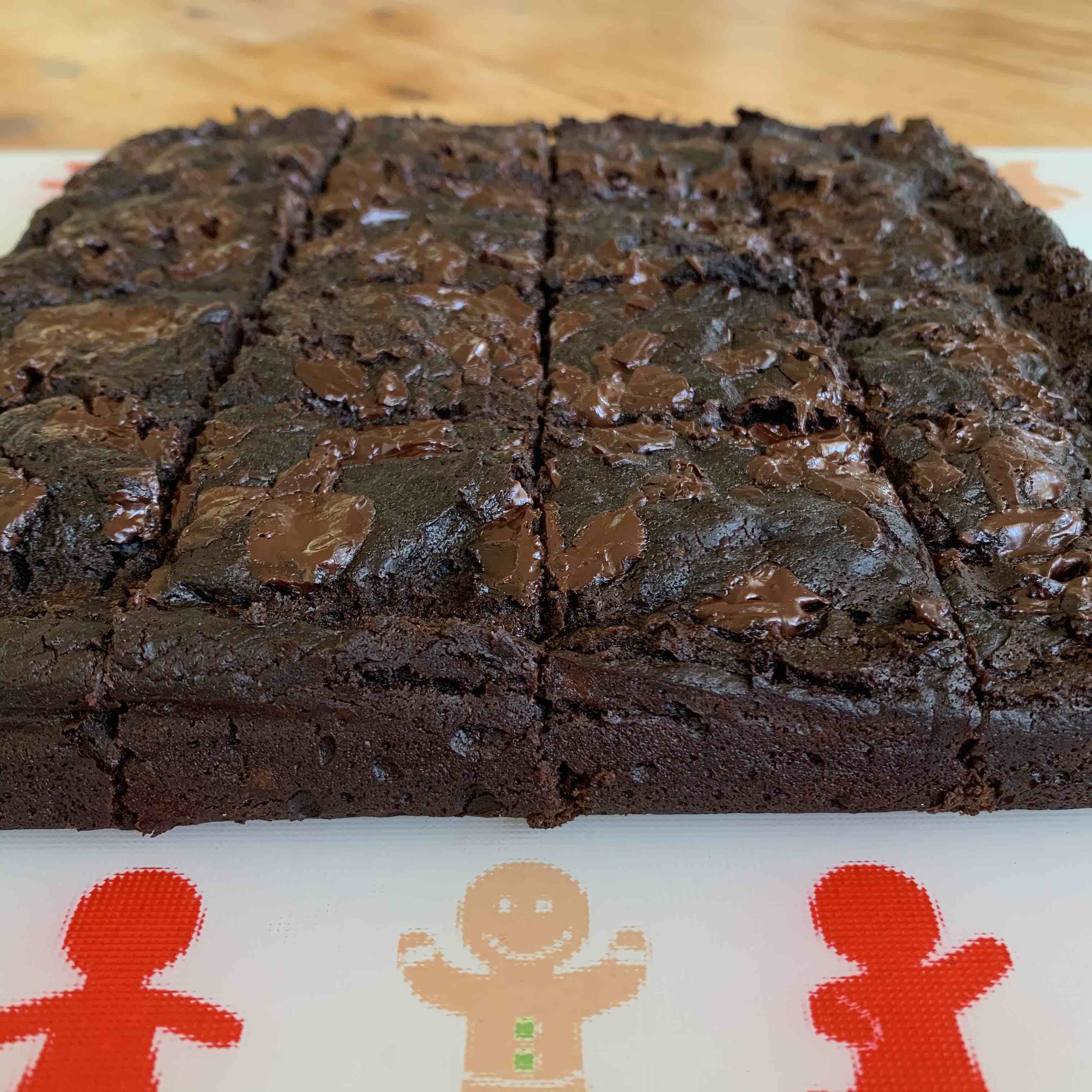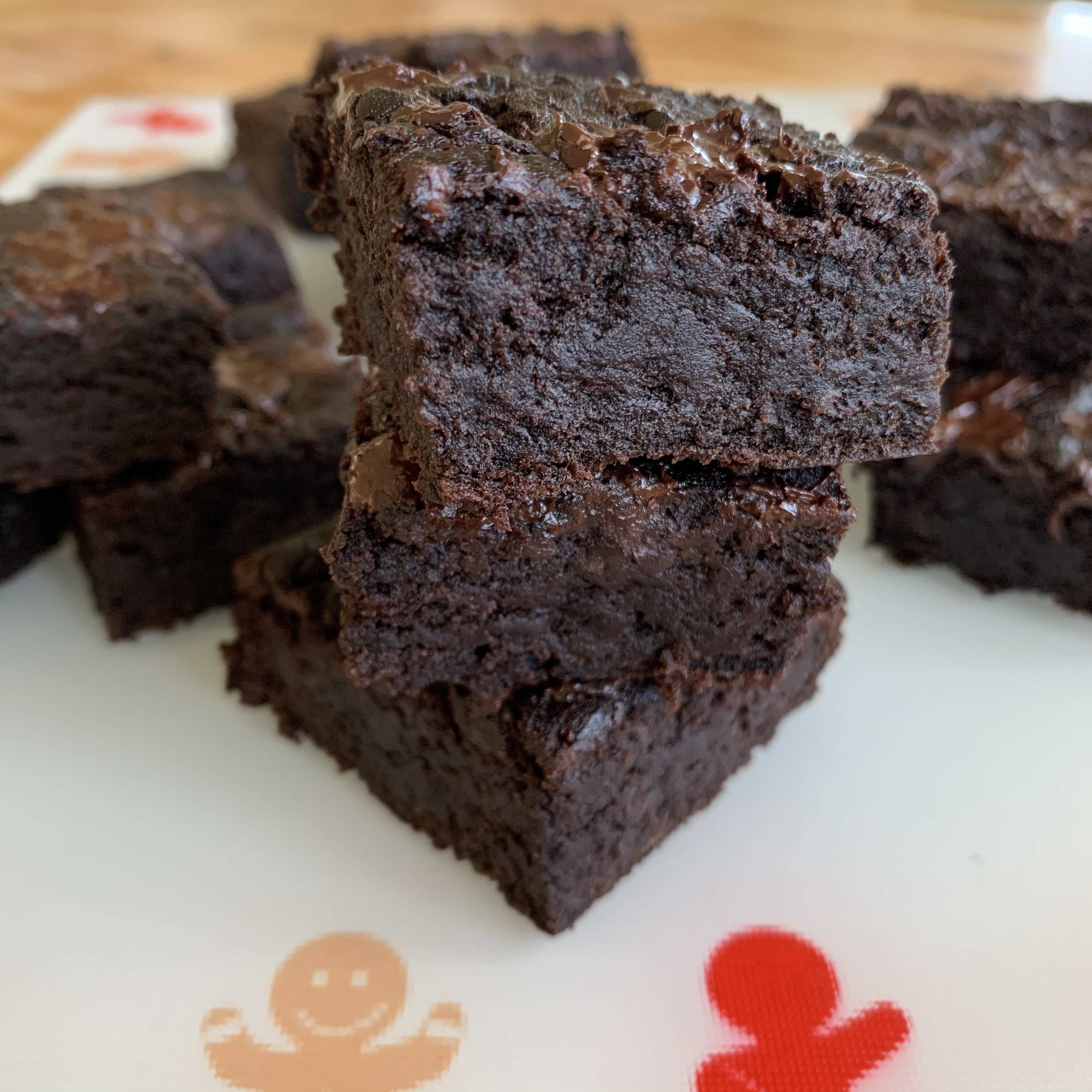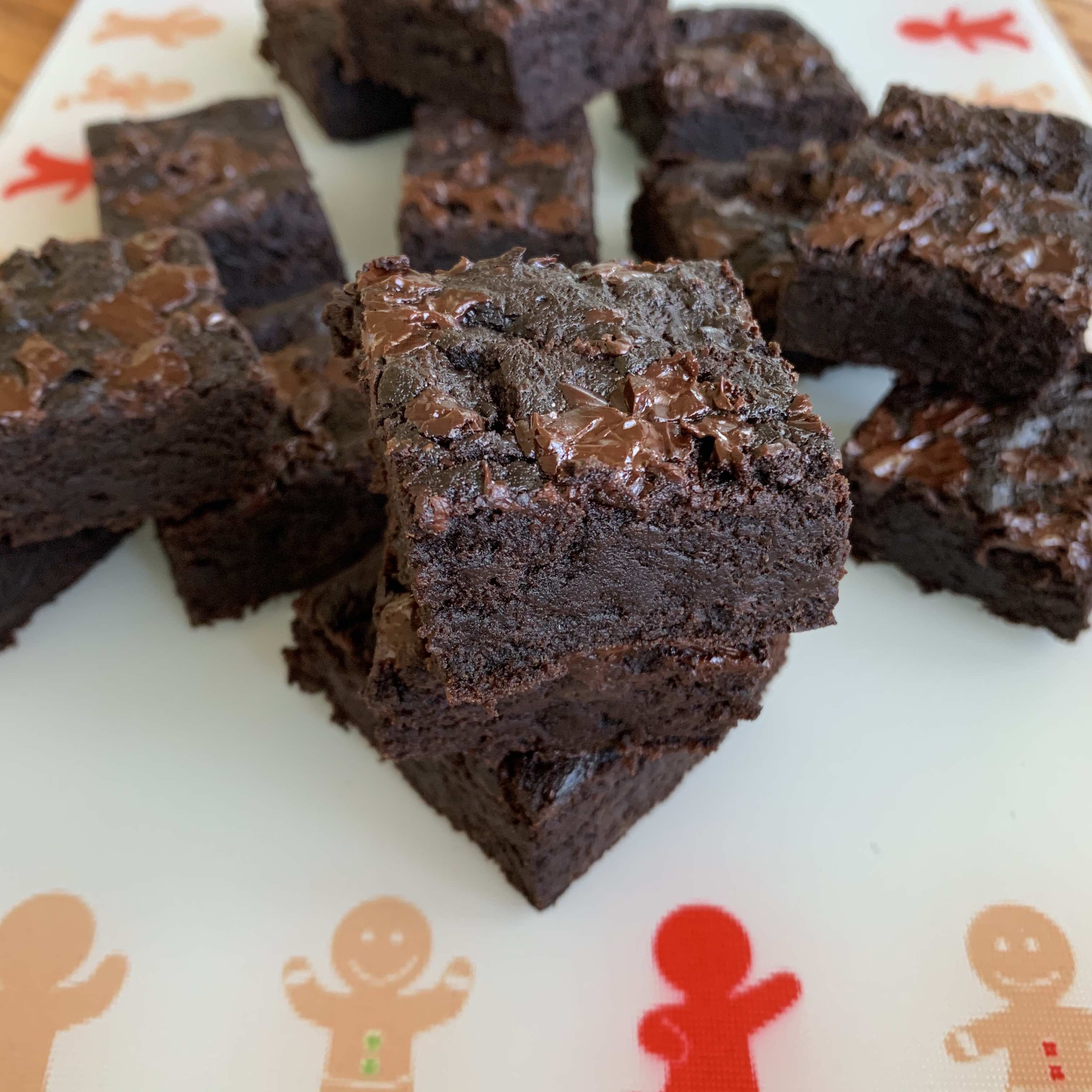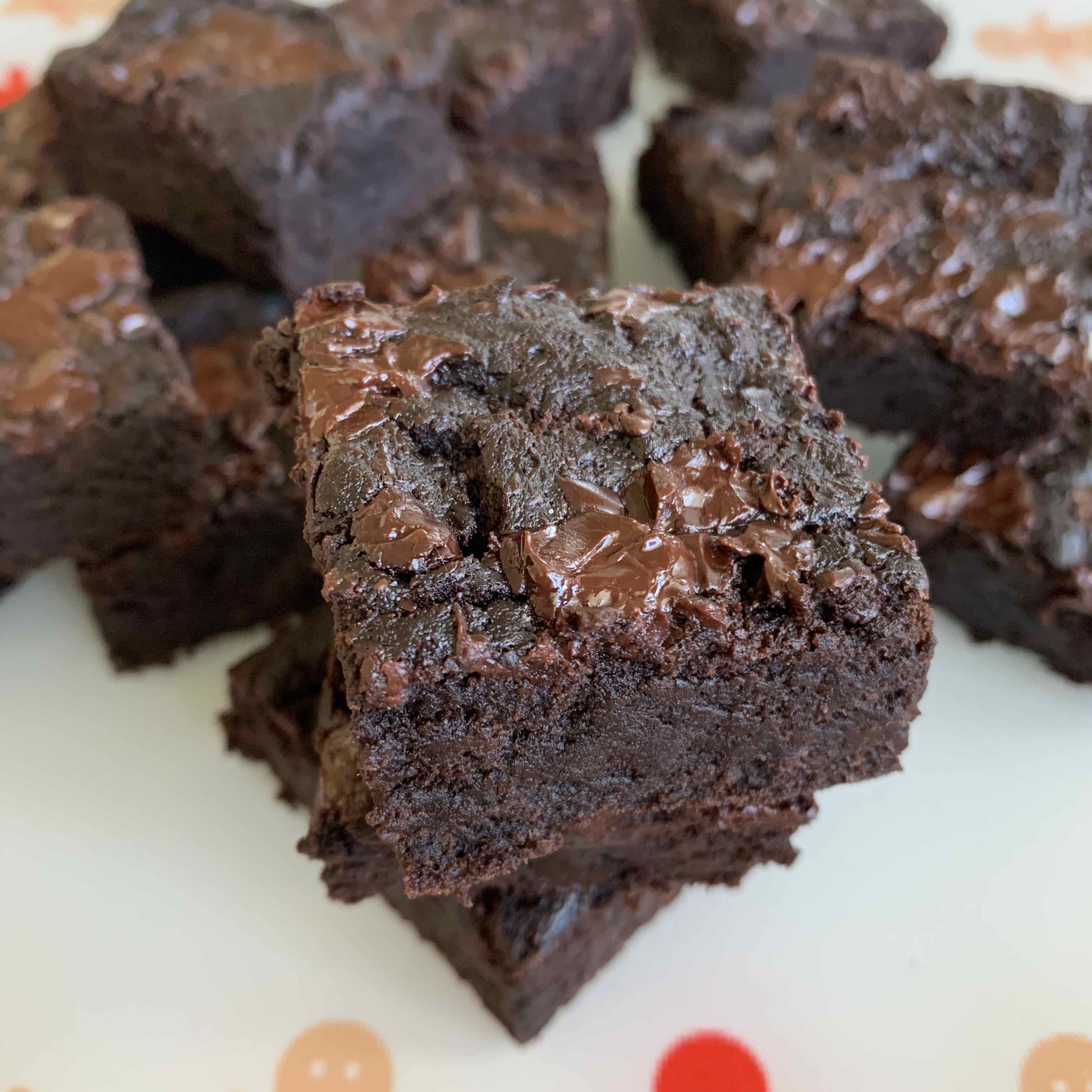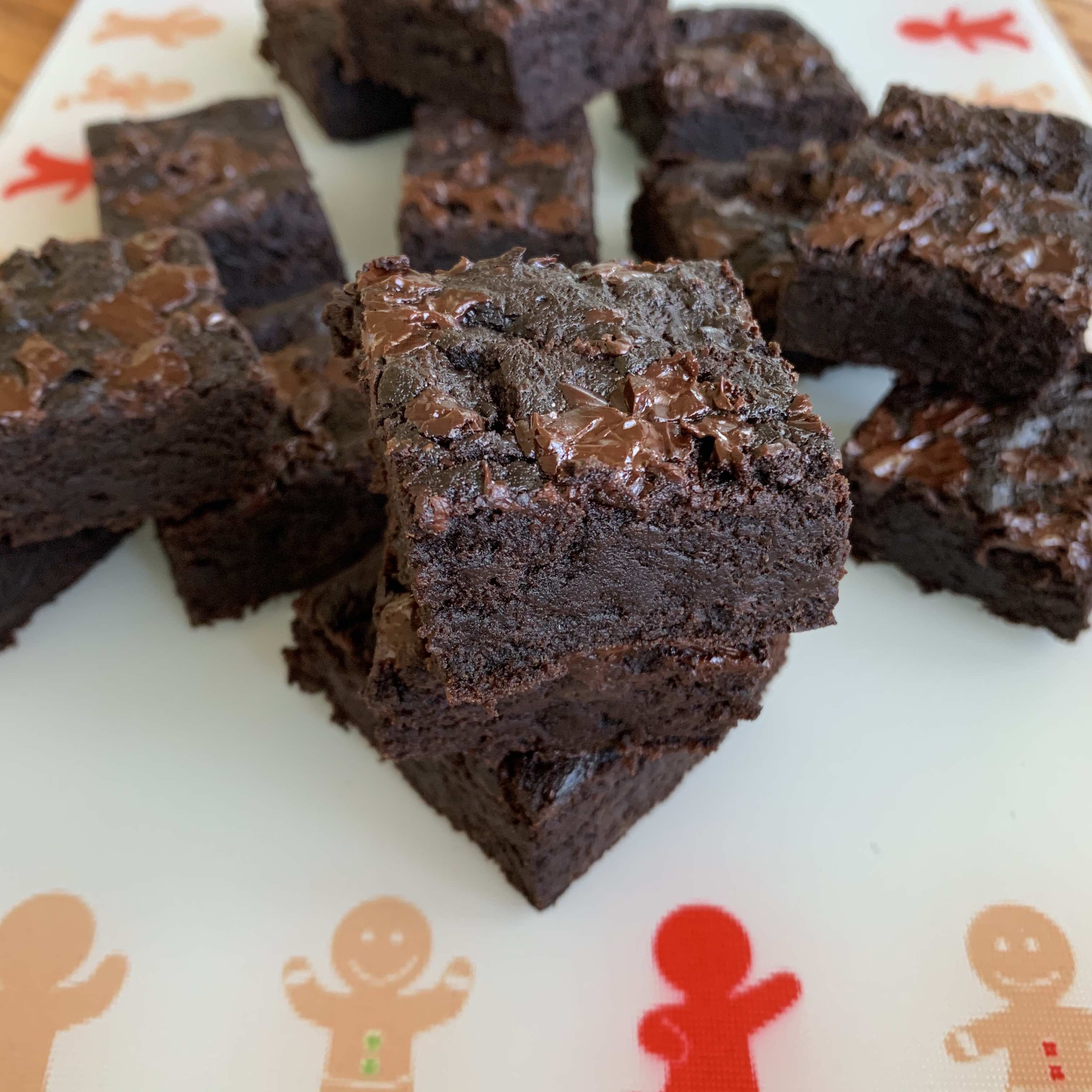 Banana Brownies
Difficulty
Time 1.5 hours (plus cooling)
Servings 16
Ingredients

Unsalted Butter - Cubed (175g)
Soft Light Brown Sugar (150g)
Ripe Bananas (3 medium/large)
Vanilla Extract (2 teaspoons)
Plain Flour (150g)
Cocoa Powder (70g)
Baking Powder (1 Teapoon)
Salt (Pinch)
Dark Chocolate (50g)

Method

Heat your oven to 180°C (350°F) standard / 160°C (320°F) fan. Grease and line an 8"x8" baking tin.
Mash the bananas until smooth. Melt the butter in 10 second bursts in the microwave in a microwave proof bowl/jug. Chop the dark chocolate in to small chunks.
Add the mashed bananas, melted butter, soft light brown sugar, salt, and vanilla in to a large bowl and mix until fully incorporated.
Sieve in the plain flour, cocoa powder, and baking powder. Stir until combined - don't overmix!
Pour the mixture in to your lined baking tin and smooth out until the mixture is fairly even. Scatter the chocolate chunks on top and then loosely cover the brownie batter with foil - this is important as it will prevent the top from burning!
Cook in the middle of the oven until the centre of the brownie no longer jiggles and a knife/skewer/toothpick comes out clean - in my oven this took 35 minutes but check from 30 mins! (don't confuse uncooked brownie batter for the melted choc on top - test a spot without choc!).

Notes

- The dark chocolate chunks on top are optional but I think they really enhance the chocolate flavour while not overpowering the bananas!
- I've not tried it yet, but these brownies would be delicious with chopped walnuts on top!

Recommended Equipment and Ingredients*

*I earn a small amount of money if you buy the products after clicking the links. You will not be charged extra for this. Thank you for your support!